URL Video Downloader – Download Video Using URL from 1000+ Sites (YouTube, Vimeo Included)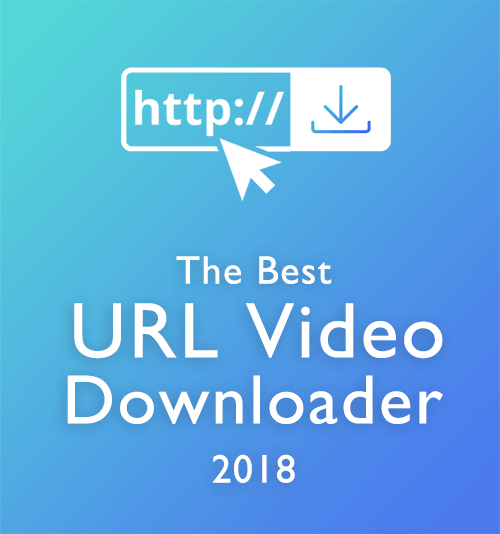 For the sake of enjoy offline video watching, I never stop looking for a URL video downloader. Some video URL downloaders provide both free online download service and desktop application. While compared with desktop app, I prefer online downloader because I don't need to download any app. I think most of you share the same view with me right? Therefore, when I was searching for a URL video downloader, I firstly tried some URL video downloader online. However, none of them really impressed me. That's because most of the free online URL video downloaders often came with lots of ads and download limit. That's annoying. So, I decided to download some downloaders on my PC to see if there were some differences. In the past few days, I've downloaded more than 5 downloaders. And I eventually found a perfect one – AnyVid. In this post I'm going to show you why AnyVid would stand out from others. Now, let's get started.
Product Review on URL Video Downloader – AnyVid
AnyVid is a desktop URL video downloader. I like it because when I first try this product, it provides me a great experience. Unlike others, it's totally ads free and has no download limit even during its free trial. Except for these, there are more highlights of the product I would like to share with you as follow.
1. It's a video downloader for Mac and Windows
AnyVid runs perfectly both on Windows and Mac. Therefore, you can feel free to download it on your PC. If you're a Mac user like me, you may want to refer this article. It will give you a detailed guide that how to install desktop videos downloader to Mac.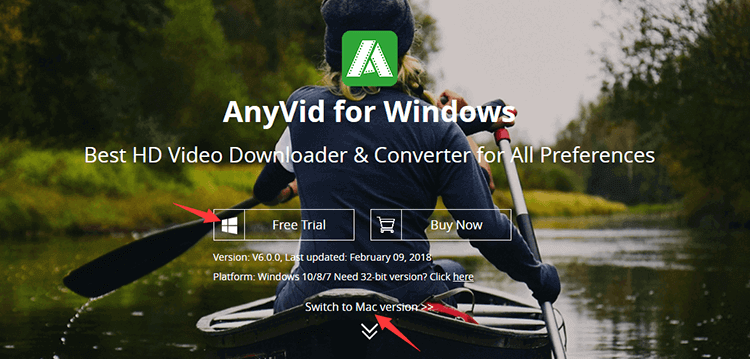 2. It supports more than 1000 sites video downloads (HD YouTube video downloads supported)
AnyVid supports more than 1000 sites video downloads, including YouTube, Vevo, Vimeo, Dailymotion and more. Moreover, it also provides multiple formats of video downloads, such as MP4, 3GP, FLV, WMV, MP3, WEBM, MOV and more. More importantly, you can also download HD videos with it. It enables you to download videos in 4k, 1080p, 720p, etc. Just a reminder, whenever you want to download a HD video, it depends on the video itself. If it's a HD video itself, then you can save it in HD quality with AnyVid. However, if it's not, then AnyVid can't save it in HD.
3. It offers 3 ways to download videos
Approach 1: download any video from any site using URL
There are 2 ways to get the URL of a video.
First, simply copy the address bar to AnyVid.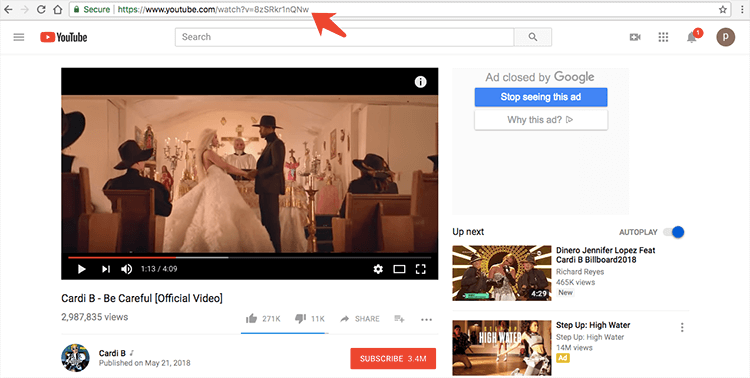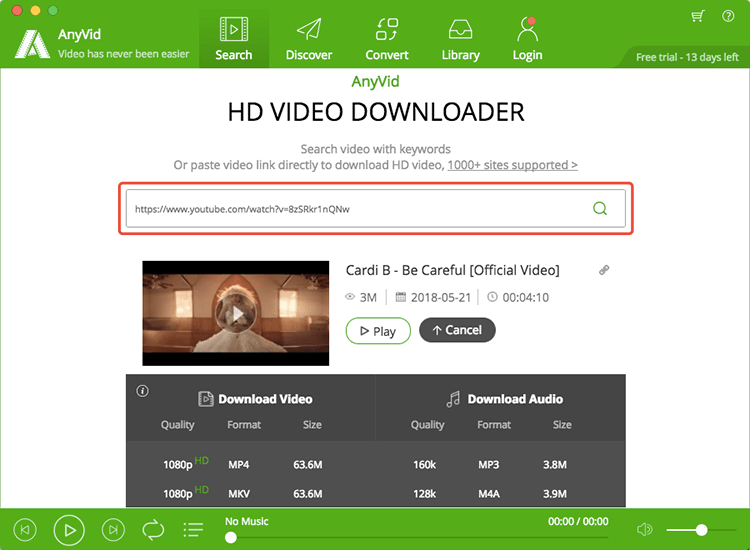 Second, right click mouse and select 'copy video URL'.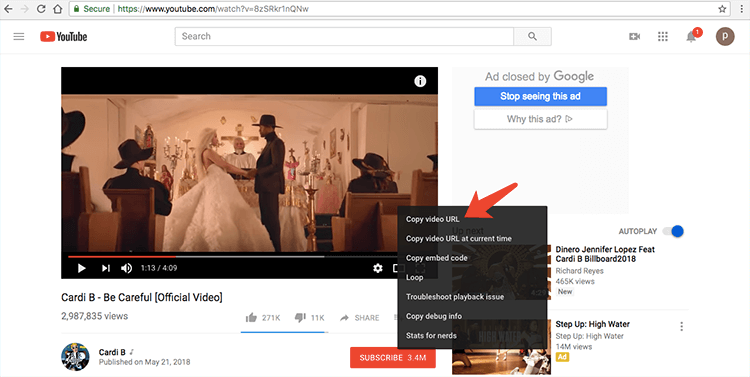 You might be curious that how to download a single video from a YouTube playlist? Unless you want to download all videos of a playlist, you'll need to click 'SHARE' to copy the URL of the single video.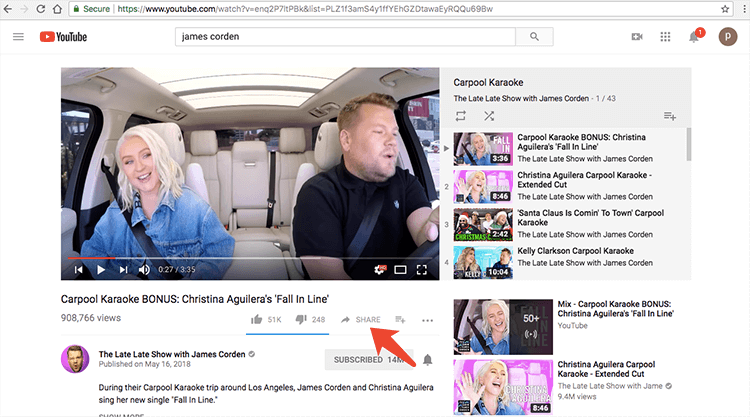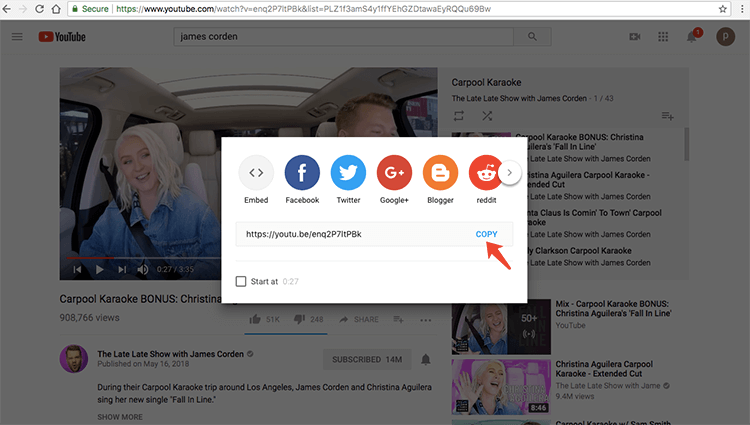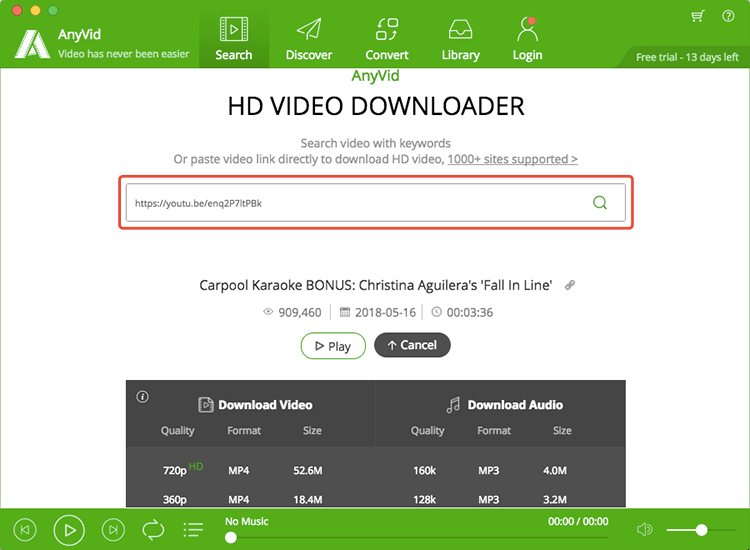 Approach 2: search video into the address bar of AnyVid
AnyVid features a search engine. It supports more than 1000 sites video downloads. Therefore, you can simply enter keywords like music video name, movie name, and artist name to search for the video.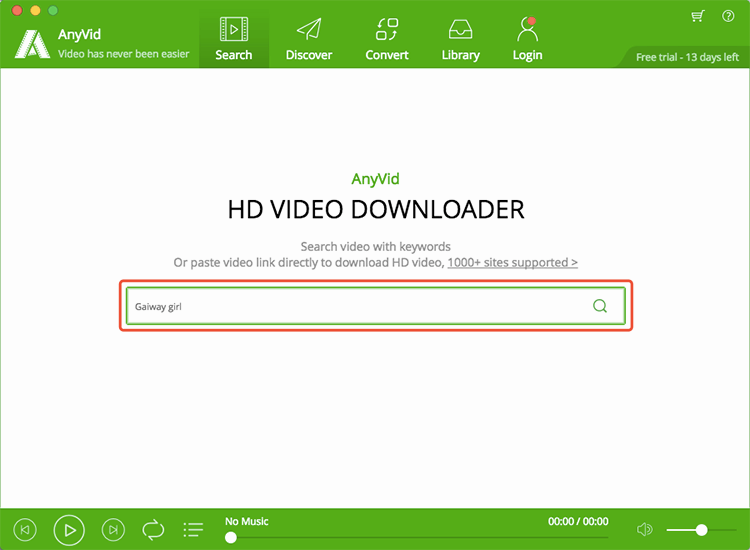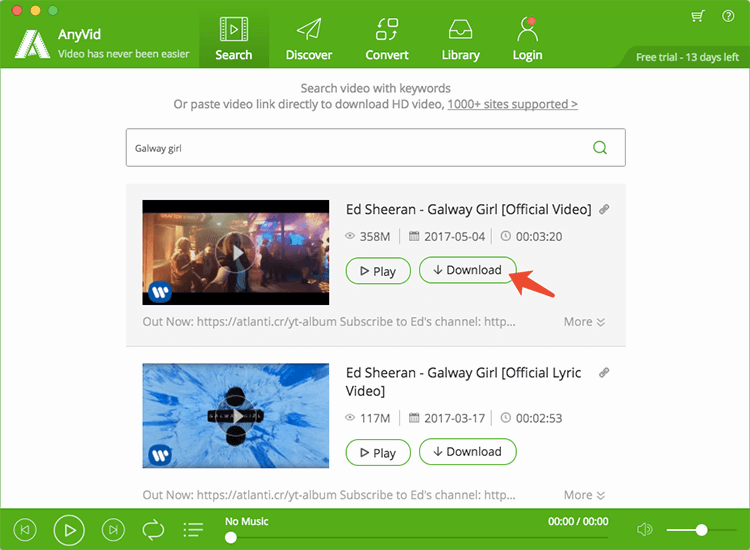 Approach 3: one-click to download video
The third one is the coolest way. When you launch AnyVid, you will notice there is a 'Discover' function. With it, you can visit any site and save video with just one-click.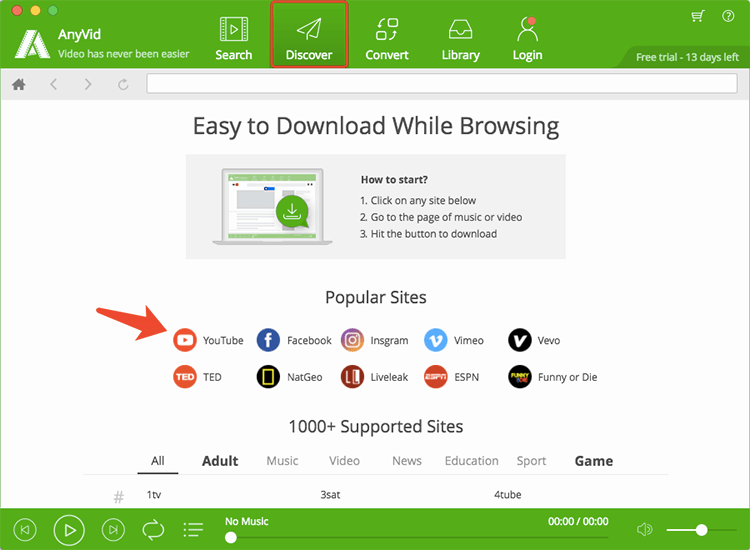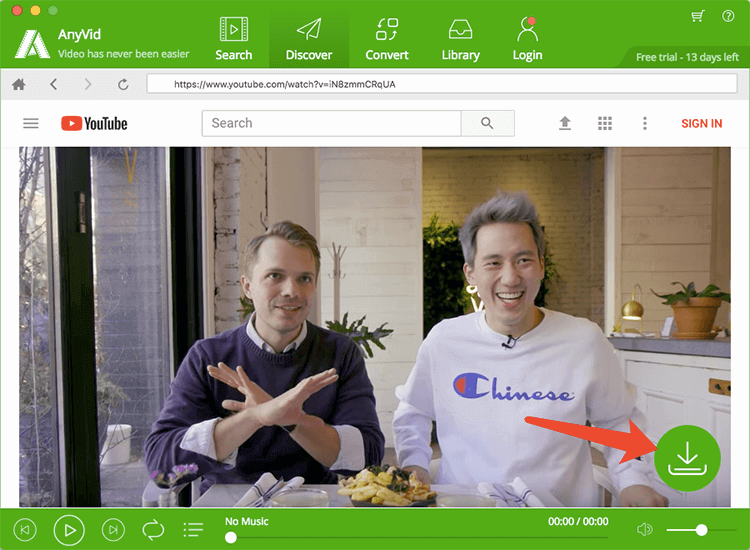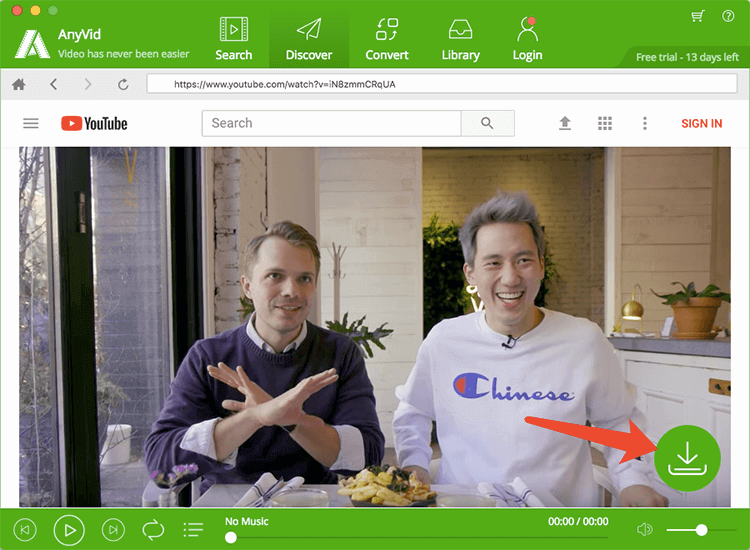 4. It enables you to download a YouTube playlist
What if you just want to download several videos of a YouTube playlist? Thankfully, AnyVid not only enables you to download all videos from a YouTube playlist at once but also allows you to download multiple videos of a YouTube playlist at a time. With it, you can download a complete YouTube playlist by selecting 'All' or select multiple videos of a playlist to save them.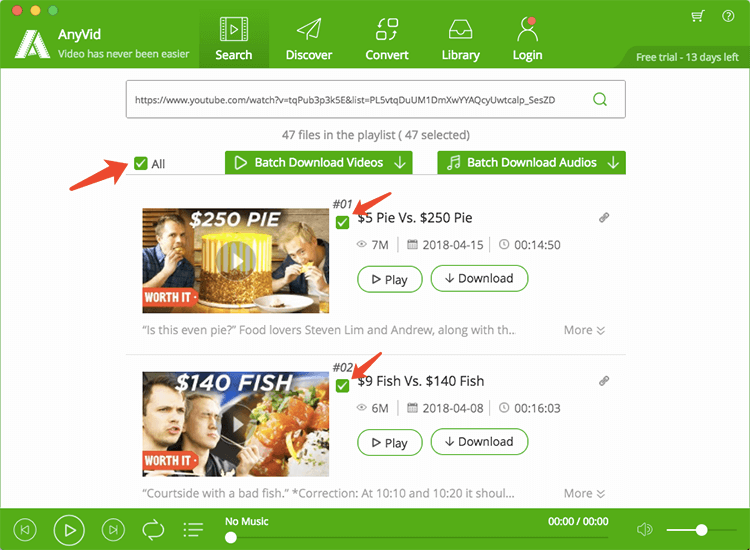 5. You can convert and cut files within the app
AnyVid allows you to convert local files to other formats you needs. While, what if you want to cut a ringtone for your phone? Sure, you can also cut files by entering start and end time to cut it. It's very easy to use.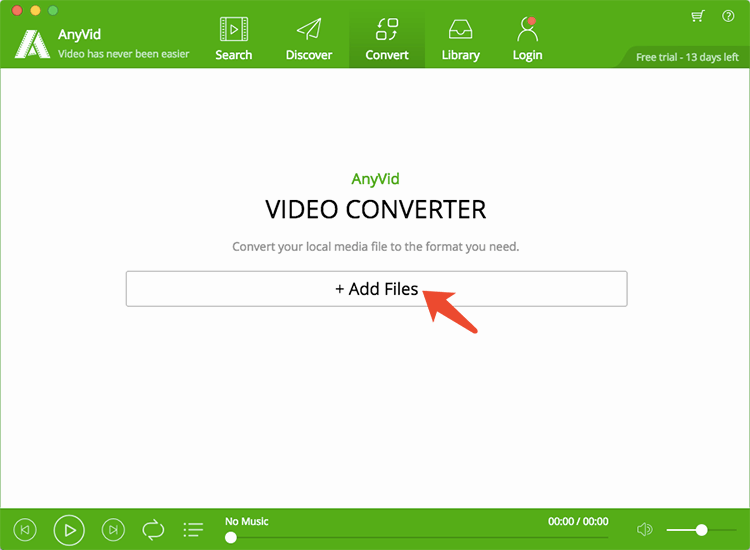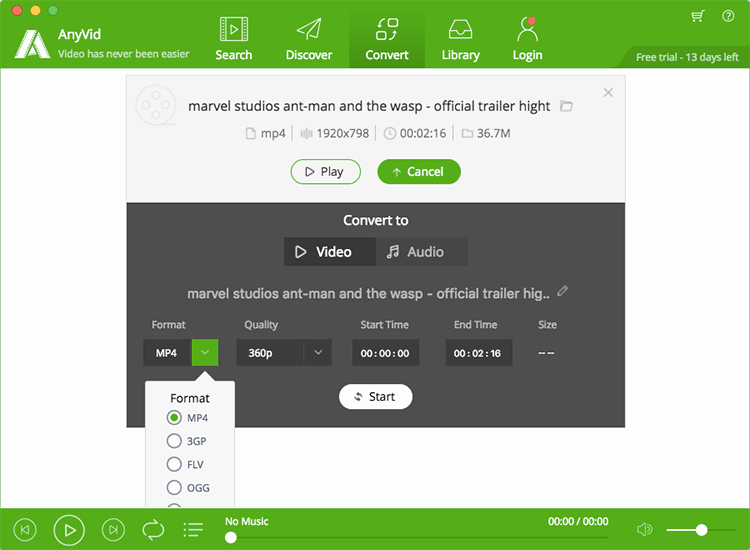 How to Download Video with URL Video Downloader
Step 1: As I mentioned, there are 3 ways to download a video with AnyVid. This time, I'll illustrate how to download video using URL. So, first you'll need to input the URL of the YouTube video in to the address bar. By clicking on the search icon, search results will be shown in second.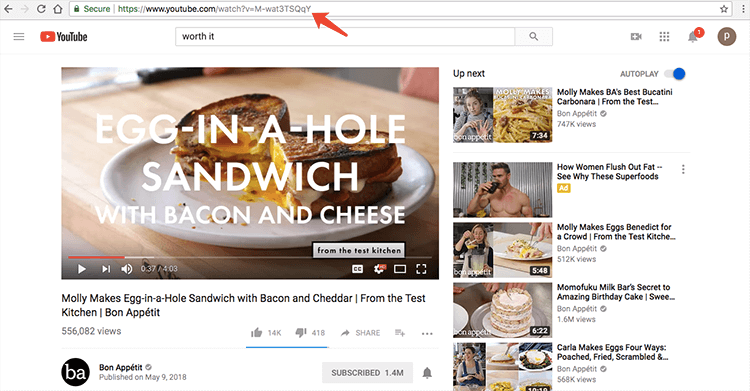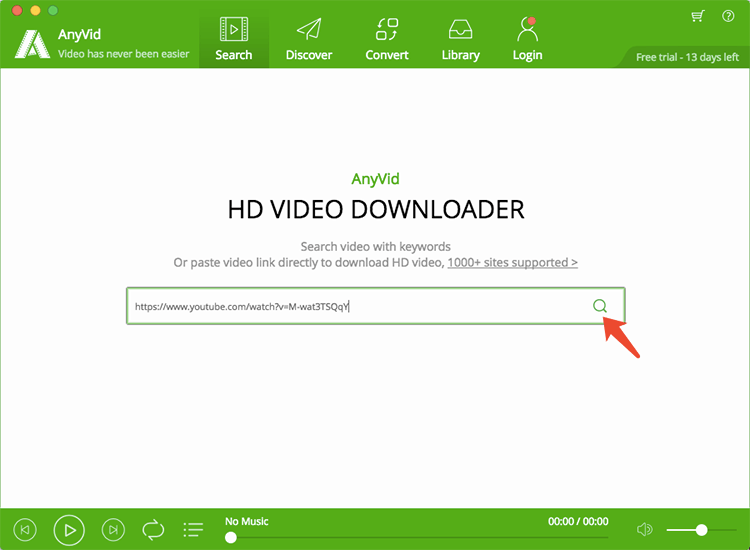 Step 2: There you go. After AndVid fetches the video, you can now click on the download button. Then, select the format and quality to save your target video.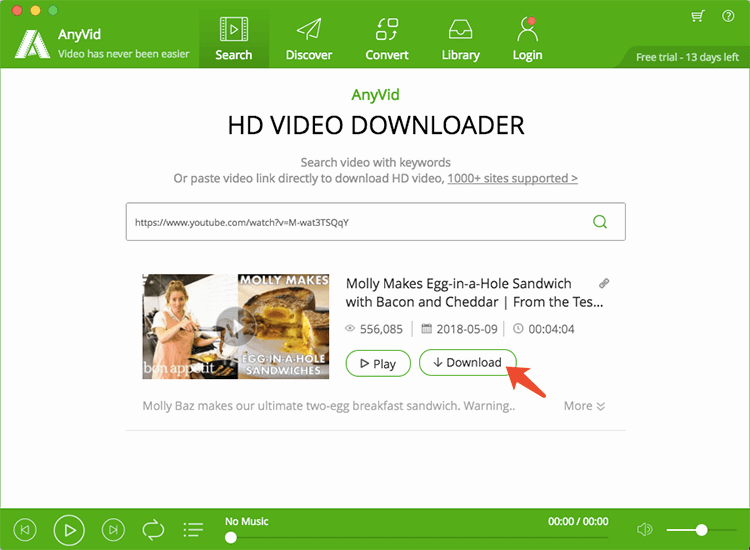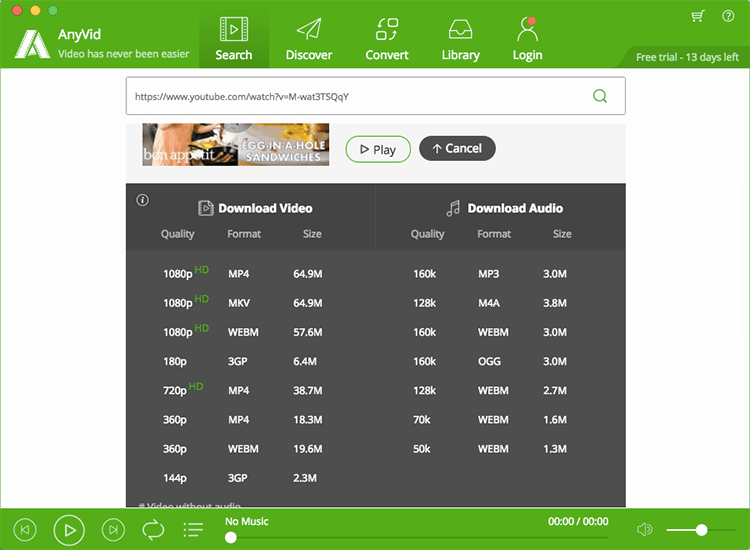 BTW, you can find the downloaded file in the 'Library' of AnyVid. Of course, you can also rename or delete the file within the app.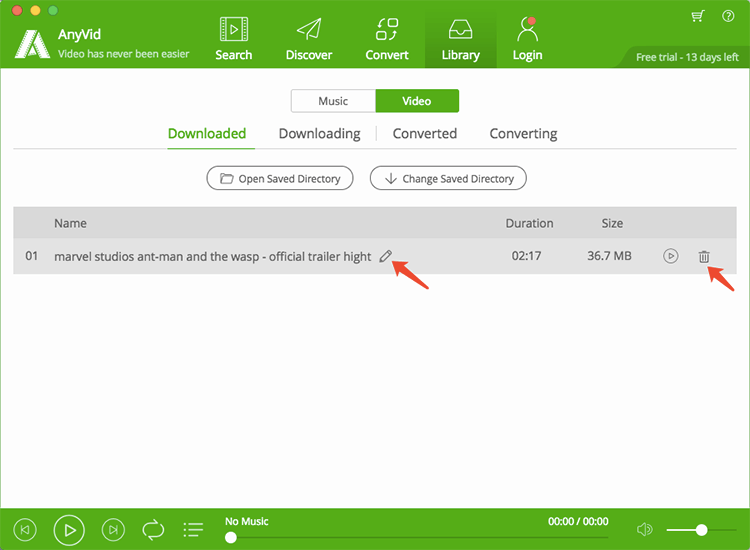 Final Thoughts on URL Video Downloader
After trying more than 6 URL video downloader, AnyVid is my favorite video URL downloader so far. There are many things you can do with it. First, you can download, convert, and cut video from thousands of sites. Second, it also supports HD video downloads, including 4k, 1080p, and 720p as well. Moreover, you manage files easily within the application, such as rename and delete files. So far, that's my experience of AnyVid. If you have any other concerns or questions, I'm willing to communicate with you. Finally, thanks for your reading.
Download video from any URL: