Tik Tok Video Downloader (Free Online, Apps) - Guide 2019
---
Merged with Musical.ly, TikTok has been gaining global momentum. In TikTok, there are all kinds of videos ranged from funny videos, daily life sharing, lip-syncing to useful tutorials. We are hooked by those short-form videos up to 15 seconds. We just can't help watching one after another video when we start watching TikTok video.
So, is there any video downloader to save these funny & useful TikTok videos?
Basically, you may find the "Save Video" button in TikTok by clicking "Share" icon. You can download the videos you are watching into your smartphone, and find these downloaded Tik Tok videos in the phone's camera roll.
But not all the videos are allowed to download, which depends on the video publishers' setup.
Now, I find out some easy-to-use TikTok video downloaders on different platforms as follows:
You can click on the items above to read the corresponding content you are interested in.
You may also be interested in the popular music on TikTok, here is a hit TikTok song list 2019 for you.
1. Tik Tok video downloader online
---
If you are looking for a free online tool to download TikTok videos, now you are in the right place.
TikTok Video Downloader is the first Tik Tok download tool I would like to share.

Now follow my steps to download a TikTok video:
Step 1: Copy URL of Tik Tok video
Before teaching you how to download TikTok videos, I want to make sure you already know how to get TikTok video link.
Now, open one of my favorite videos on TikTok, click the share button and click "Copy link", we have got the link.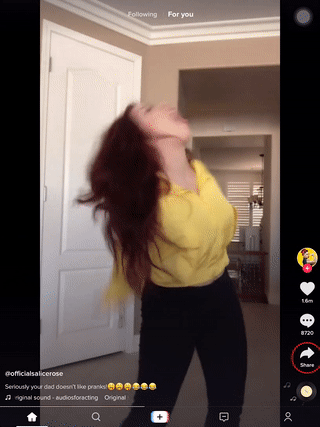 Step 2: Search Tiktok video URL on TikTok Video Downloader
Paste the video URL in the search bar, click the search button. See? The video is searched out.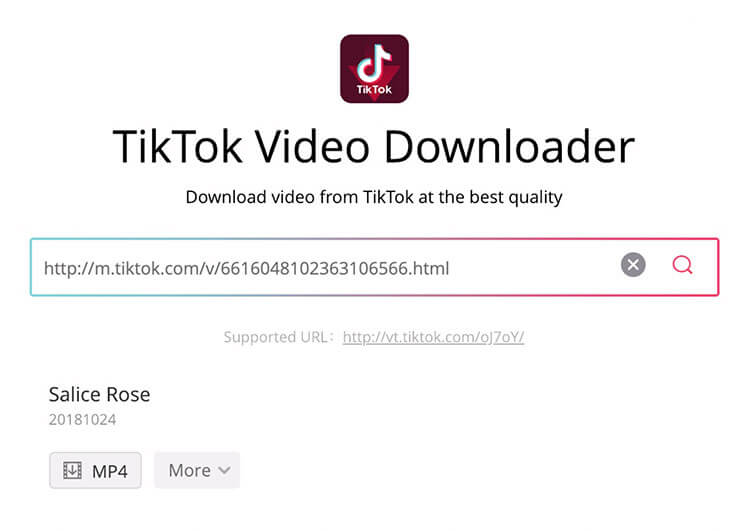 Step 3: Click to download
We can directly click "MP4'' to download this video now.
Actually, you have more choices.
Either video or audio can be downloaded according to your need.
I would show you what will happen after clicking the "More" button.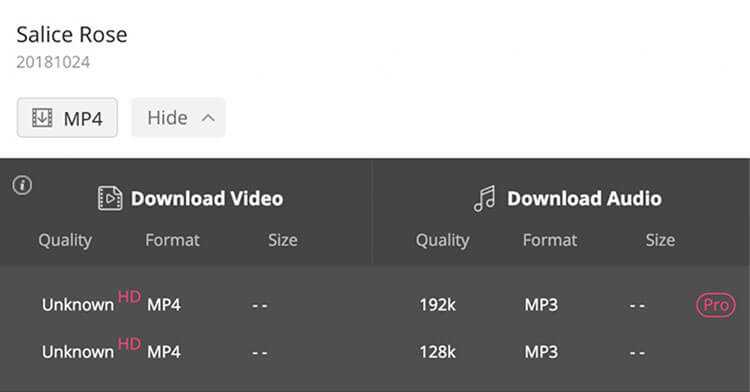 Besides format, you can choose the proper quality to fit your device.
2. Download TikTok video on Win & Mac
---
If you wish to enjoy faster and more stable download experience, AnyVid is no doubt a better choice.
This desktop app enables you to download Tiktok videos on PC with the following advantages:
Download HD video and audio

Name of video can be edited

Keep downloaded video organized in the library screen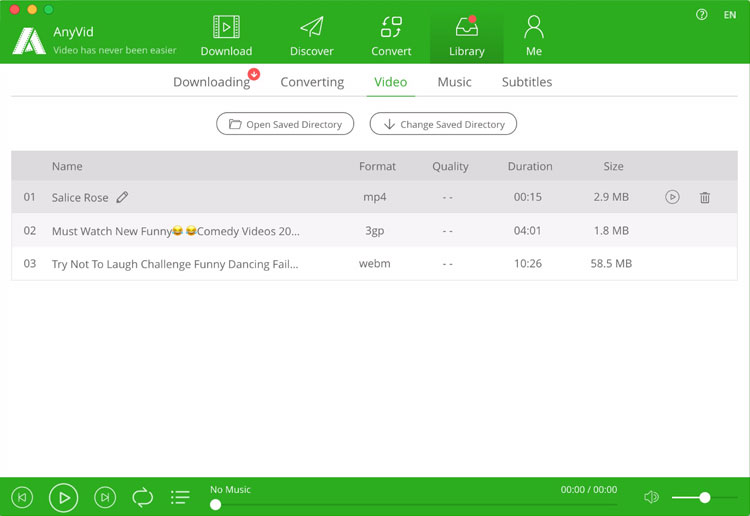 Here we go to download a Tiktok video:
Step 1: Download AnyVid on PC
Step 2: Transfer TikTok video URL to the PC. If you wonder how to directly copy TikTok video on your computer, read details of How to watch Tiktok videos on PC.
Step 3: Paste the URL in the search bar on AnyVid and search the video
Step 4: Choose format and quality to download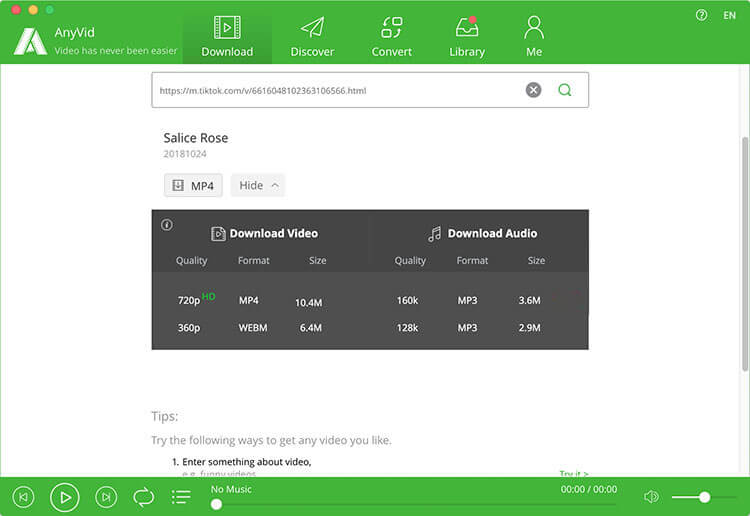 Bonus: As a powerful video downloader, AnyVid not only supports downloading TikTok videos. Also, 1000+ sites downloads are already supported such as YouTube, Instagram, TED, SoundCloud.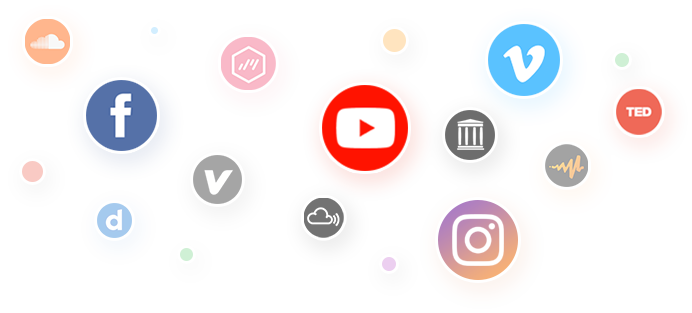 3. TikTok video downloader on Android
---
As an Android user, I prefer to download Tiktok videos on AnyVid for Android.
It works perfectly and fast as its desktop version.
It's convenient to watch these Tiktok videos on a smartphone at any time without the network.
Better yet, all downloaded videos can be kept in the same folder. And you are free to move them to any location on your phone or transfer to other devices.
Get it to download now!

4. Download TikTok videos on iPhone
---
TikTok Video Downloader still works perfectly on your iOS devices.
You might know that Safari won't enable you to download anything if your iPhone is not jailbroken.
Don't worry! I got an idea and this always works.
Cheetah browser and UC browser will help you get over the obstacles and download your favorite videos.
To learn more details about TikTok videos download for an iOS device, you can further read How to Download TikTok Video in High Resolution.

Conclusion
---
Have you got your ideal TikTok video downloader now?
If you are looking for a video downloader more than a TikTok video downloader, AnyVid will not let you down.
Don't be the last one to try this amazing app!
Any comments, feel free to leave below.
See you next time!
Hi! I'm Sarah Pace from LA, and I am a freelancer. I like to explore the Internet and help users to fix problem, etc. So I create blogs on my
Google+
to share everything I got with you, follow me!
Tik Tok Video Downloader: