Summary of this article: A restaurant menu is a huge part of the restaurant's brand identity. Customers need guidance when trying to decide what they want to order off a menu. That is why the restaurant menu design plays an important role when improving your sales. Here is a guide about making an elegant restaurant menu, free restaurant menu templates are provided here.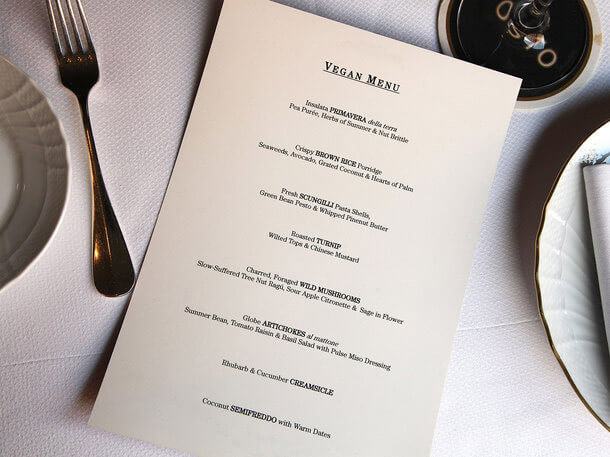 A well designed restaurant menu design is necessary for a restaurant's success. Sometimes, it can even be a first impression that your potential customers have of restaurant. A well designed menu can have a positive effect, developing a positive impression for the customer and instilling confidence that the food will be good. On the other hand, a poorly designed menu can have the adverse effect. Customers could be given a negative impression and may be apprehensive about the restaurant's quality.
So to make an elegant and effective restaurant menu is very necessary, for it can help whet the appetite and gives customers a taste of what they can expect before they've even ordered. Then how to make one? A user-friendly restaurant menu maker is indispensable, for example, AmoyShare Photo Collage Maker. Below is a simple restaurant menu template made with this tool, you can get started from it. For more restaurant menu templates, you can click here.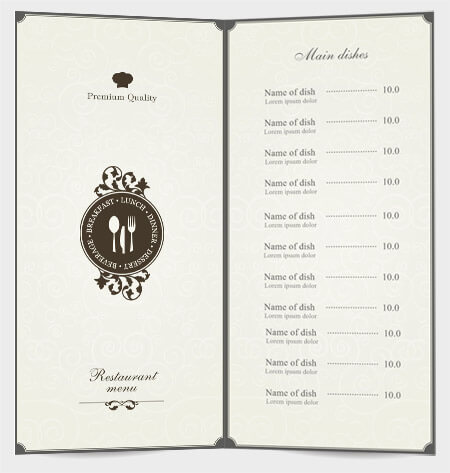 Wanna customize your own one? Download and unzip, then open the project by Photo Collage Maker.
You can throw your own menu design together using AmoyShare Photo Collage Maker, but it is likely that the results will be amateurish in appearance. When you come across this, you can find some free restaurant menu templates online and then apply them into the tool to get you started.
Ideas about Restaurant Menu Design
1. Relevant to Your Concept
Restaurant menus should be designed to display your concept, location or theme. There are many ways to do this including pictures, artwork, fonts and the use of colors. You need to have restaurant menus that look great while still being practical and easy to read.
2. Restaurant Menu Layout
Laying a restaurant menu out in sections is very convenient for the customer. This format has proven to be a favorite for most diners. Naturally you should go for a sequential layout that starts off with drinks and appetizers and finishes up with desserts.
3. Restaurant Menu Descriptions
Describe each dish on your restaurant menu in a few sentences. Try to make these descriptions short, descriptive and enticing while outlining all of the main ingredients at the same time. You could also let the diner know how the dish is prepared or how it is presented.
4. Other Important Information
Your restaurant menu should not only include details of your food. You could also include information on the chef, the owner, the location or a background on the restaurants history. If your menus can be printed inexpensively you may as well let customers take them away if they desire to.
A high quality and elegant restaurant menu design can help your customer ordering food which, hopefully, leads to them enjoying a pleasant meal. Get started now by AmoyShare Photo Collage Maker, this useful restaurant menu maker!
Below is AmoyShare Photo Collage Maker Free Trial Button.
Download Trial
Green Software with NO Plug-ins.

Download Trial
Green Software with NO Plug-ins.