Photos are a very important part of home décor, especially your warm family photos. When it comes to family photos, we always want to turn our home into family photo album featuring many of your photos of friends and family. With the family photo album, we can show our friends, family, and visitors what we and our family are all about, where we have been, and what is important to us.
Mostly, we like to create a unique family photo album by Photoshop, for this software is really powerful. But to be honest, when using Photoshop, we need some complicated technical skills, and it's not easy to acquire in short time.
Above just offers you another way to create the family photo album, more easy and quick compared with Photoshop.
And here are the subtitles included in the screen:
1. How to Make a Family Photo Album Quickly?
2. Launch AmoyShare Photo Collage Maker and select Gird Collage Wizard to start your project.
3. Choose the photo you prepared in computer.
4. According to the number of your photos, you can set the Grid count X and Y; or make your photos match to the grid automatically.
5. You can shuffle all your photos in different positions as you like.
6. It's your time now, just delete some photos as your will; if you like, enlarge some photos to emphasize.
7. It's fun to adjust each photo to best fit the frame. Just enjoy that.
8. Change the frame you like to each photo, making it more vivid.
9. During the process, you can adjust the photos at any time.
10. You can also choose a wonderful background to your whole family photo album.
11. Try to make your photo album more perfect.
12. Choose Save Collage As Picture. That's done!
13. Open and enjoy your own artwork now!
14. Of course, you can also save it as a project, which facilitates to edit next time.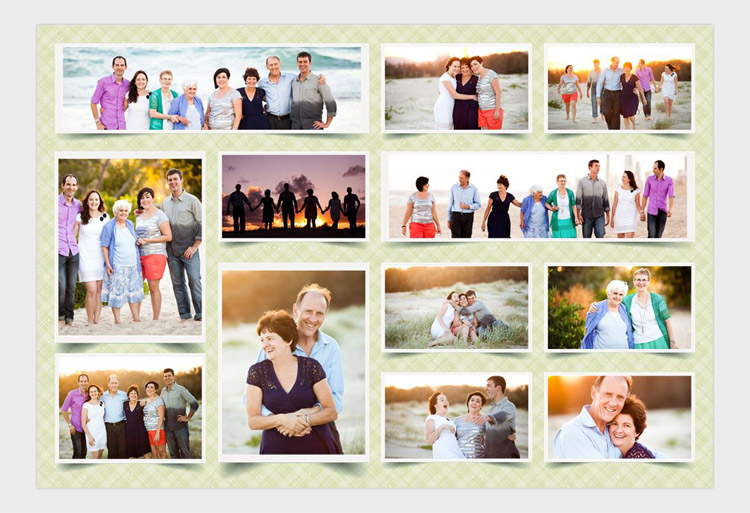 Wanna customize your own one? Download and unzip, then open the project by Photo Collage Maker.
Thanks!
Download AmoyShare Photo Collage Maker for free now!
Download Trial
Green Software with NO Plug-ins.

Download Trial
Green Software with NO Plug-ins.

Contact us: support@amoyshare.com