Summary of this article:We always have the need to send some photo gifts to our beloved ones, especially on some occasions that are a cause for celebration throughout the year. For example, aspects such as birthdays, Christmas, Easter, anniversaries, Mothers and Father's day as well as Valentines Day and Weddings are all occasions where celebrations are held. Here will introduce something about personalized gifts – photo gifts.
Life becomes full of surprise everywhere when you obtain touching gifts from others, either from family, friends or other acquaintances. And sometimes, to return these moving moments, you would also like to be a presenter. Then are there any ideas about personalized gifts?
When reading this article, maybe you are trying to search for some ideas about personalised gifts that present to those special people in your lives. Indeed, it's not easy for us to find a gift help best convey the emotions we wish to express. For that extra special present we need to look for something memorable and creative. Personalized photo gifts are probably the most memorable gifts you can ever give someone, and which can be fit for a lot of occasions, such as birthdays, Christmas, Easter, anniversaries, Mothers and Father's day, etc. The way to achieve the most memorable gifts is many, such as photo card gifts, photo calendar gifts, photo book or photo album gifts, etc.
1. Photo card gifts
Photo card gifts are a great way to celebrate the romance in your life. You can make a statement about how much you love someone by giving them a personal photo card that you would like to cherish forever.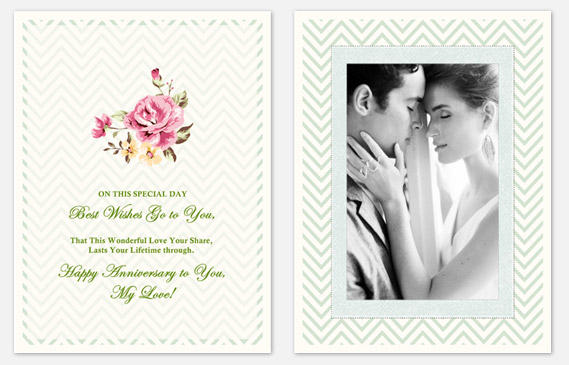 2. Photo calendar gifts
Make photo calendar could be a craft that allows everybody to show his creativity and change ordinary photos with calendar into a work of art. You can just make your best and creative one to your beloved.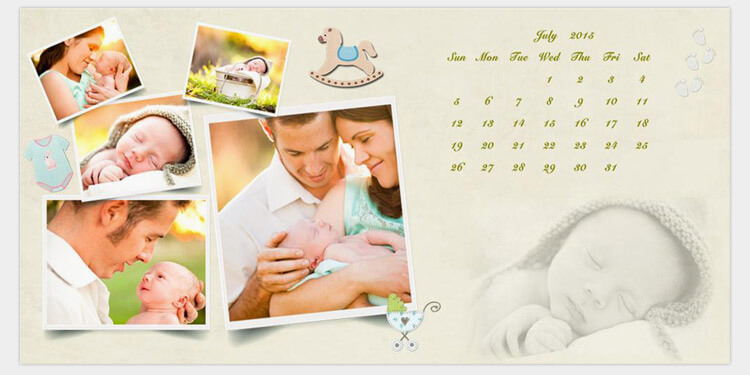 3. Photo book gifts
Making photo book is a good method of document your best memories with people around you, you can set up your messy digital photos to record every beautiful moments, sending them your family or friends.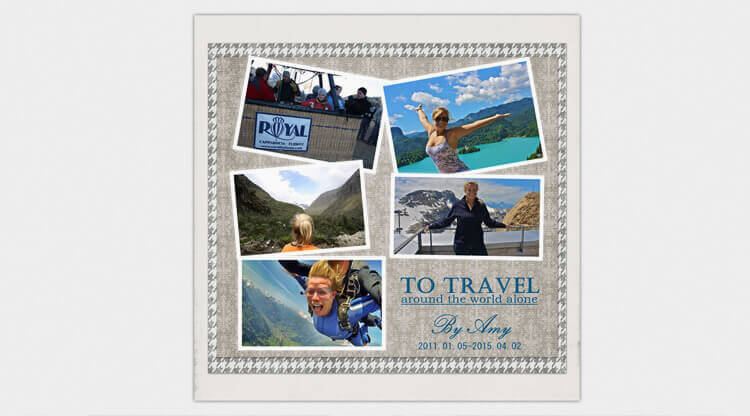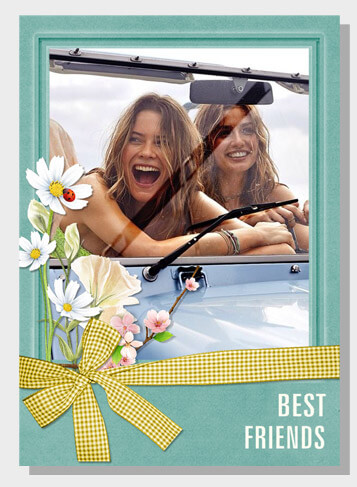 Would you like to design your own personalized photo gifts like above to surprise your beloved? Then with only the help of a simple photo card editor – AmoyShare Photo Collage Maker, you can achieve all successfully! Download AmoyShare Photo Collage Maker below to have a free try!
Download Trial
Green Software with NO Plug-ins.

Download Trial
Green Software with NO Plug-ins.

The ideas for personalized photo gifts are various. You do not need to be particularly creative or spend a lot of money to buy a collage either, just make a photo collage with Photo Collage Maker Pro, which includes so many template ideas about photo gifts and you can apply them quickly.