Summary of this article: It makes a lot of sense to design personalized calendars for personal use or to give out as gifts. Not only are you providing something useful that can be enjoyed for the next year, it is a great way to create a custom photo gift from the heart. Here tell you how.

It makes a lot of sense to make photo calendars as a gift or as a keepsake, even though most people have never thought about. A photo calendar can remind you of good times and warmer months throughout the year. Besides, maybe you can have a beautiful talking point for the fridge or your office.
Nowadays, the greatest thing about a photo calendar is that it can be personalized or customized to include any of your favorite digital photos. What you need is only your computer and a user-friendly calendar maker, for example, AmoyShare Photo Collage Maker. It gives you a great and surprisingly cheap way to create your own special calendar. By this calendar maker, you can also make your calendar more meaningful; what's more, it supports you to print your artwork out.
Want to make a quick custom calendar 2015 from your own life photos instead of the old photo calendar 2014? Photo Collage Maker Pro makes it possible. The various calendar templates built-in the program provide you some creative ideas for easy start. It's free to try.
Photo Collage Maker Free Trial Button as Below.
Download Trial
Green Software with NO Plug-ins.

Download Trial
Green Software with NO Plug-ins.

Need some more tips? Try the following:
Step 1: Launch the Program and Choose a Calendar Template
Open the photo calendar maker Photo Collage Maker Pro; you'll see you have 4 ways to get an easy start. You can go Create From Template and choose a calendar template from the many stunning ones. Then click Load button to customize it.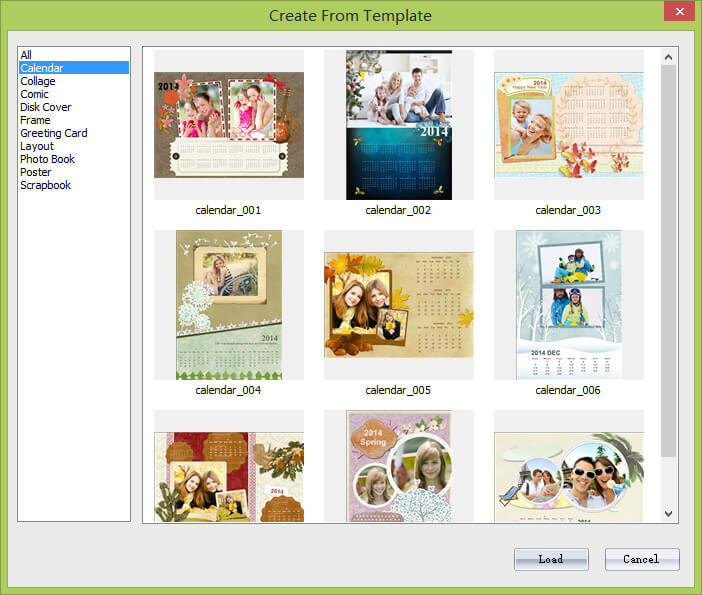 Step 2: Customize the Photo Calendar Page
After choosing a calendar template, the first thing is to set the page size. With Photo Collage Maker Pro, you can customize your page size at will. Double click the collage fringe, the Collage Panel Setting will appear automatically and you can set the width and height of your custom calendar manually. Click OK to apply the page size to your photo calendar.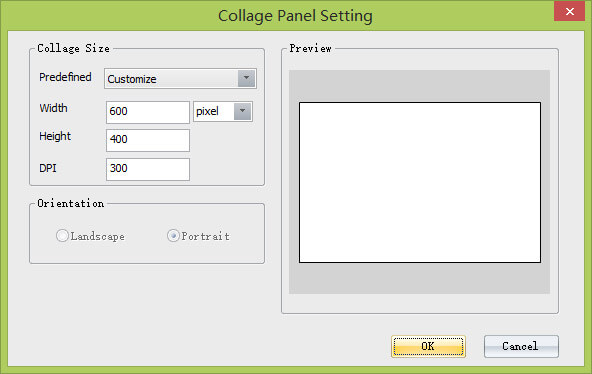 Step 3: Add Your Text
You can now add your own text to your custom calendar. Click Add Text under the top Add option, you will see a popup window. Write your text and set the text font, color, background, orientation and other properties freely. After all settings have been done, click OK.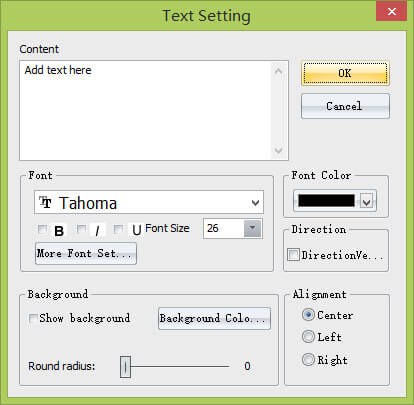 Note: How to Change the Calendar to 2015 Instead of 2014?
Just delete the calendar object on the template, and add a new one by clicking Add Calendar under the Add option to add the January calendar to the first page. You can adjust properties of the photo calendar as well. The right triangle icon at the top of the popup window can help change the year of the calendar to any year you want, no matter to 2014, 2015 or 2016.
Once the first page of January calendar 2015 is made, continue to make the other eleven pages. Click Add Page icon to add a new page for February, March, April, etc. Then, edit these pages in the same way as doing it in the January page. You can easily copy and paste some of the elements from one page to another page.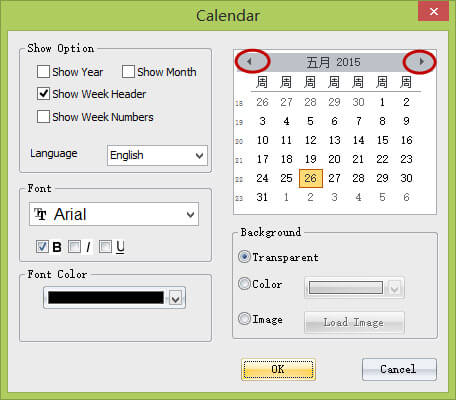 Photo Collage Maker Pro allows you to create a stylish-looking photo calendar with a few clicks. You may be simply inspired by the professionally designed calendar templates.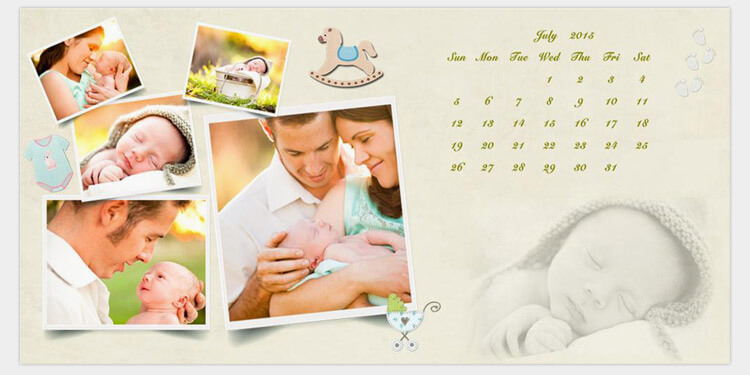 Wanna customize your own one? Download and unzip, then open the project by Photo Collage Maker.
Do you want to make a custom calendar 2015? So give it a try!