Summary of this article: Do you want to create a photo holiday greeting card that suits to your taste or preference? Here offers you the easy way to make a truly personalized holiday photo card. You can customize your own text and photos at will with a simple tool!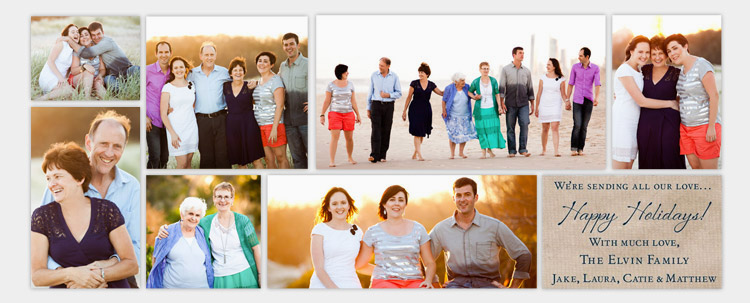 To receive holiday greeting cards will be a happy thing, we all love them. Every year, the holiday season wouldn't be the same without them. Holiday greeting cards are great for keeping in touch with friends near and far and for strengthening relationships with business partners and customers.
Have you realized that the year is already more than half over and you know what that means, the holiday season is not far away. And, that also means holiday photo cards! Yes, holiday photo cards are an important component of the holiday season. Everyone looks forward to receiving holiday photo cards each year.
The history of the holiday card can be traced back to England where the first production of cards was commissioned in 1843. Fairies, flowers and fanciful designs were prominent on early cards quite different to what we see on today's cards. Today holiday cards come in many different styles including official cards, commercial cards, charity cards and home-made cards. They are still very popular; especially American people spend on average $2 Billion being each year on cards.
Today, we live in a digital age where email is ultra convenient and snail-mail postal rates are climbing. So to make a digital holiday card sent via email are very convenient and popular.
The holiday card process can be a bit of an event within most family, which I'm sure, is especially for many families across America. Each year most family will get together and develop a family newsletter which they include in each card mailed out.
Like the joy we experience in receiving holiday cards from loved ones, creating a card could also be an enjoyable experience.
Then how to make a holiday greeting card?
What you need is to do three steps.
First, choose any photo you like prepared on your computer.
Second, launch a professional card maker like AmoyShare Photo Collage Maker that enables you have many holiday cards templates to use. It helps you to make a card with outstanding designs
Below is AmoyShare Photo Collage Maker free trial button.
Download Trial
Green Software with NO Plug-ins.

Download Trial
Green Software with NO Plug-ins.

Third, download and unzip the project below, and open it through AmoyShare Photo Collage Maker to customize your own one. You will find it amazingly easy to done.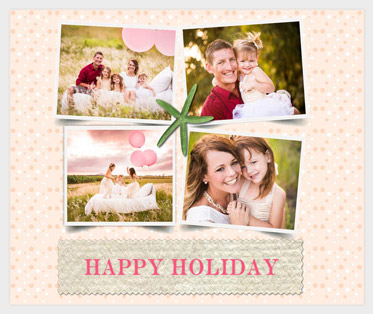 Wanna customize your own one? Download and unzip, then open the project by Photo Collage Maker.
With AmoyShare Photo Collage Maker, let's get to participate in the design by choosing our own text and photos for a truly personalized holiday photo card.Come on; just send your friends and family unique holiday photo cards with style this year!
Related articles: