Summary of this article: Turning what we loved about journey into a custom travel photo book is always the good way to depict our travel stories. By this way, our passion for travel doesn't have to end when our trip does. Come and let's get started together!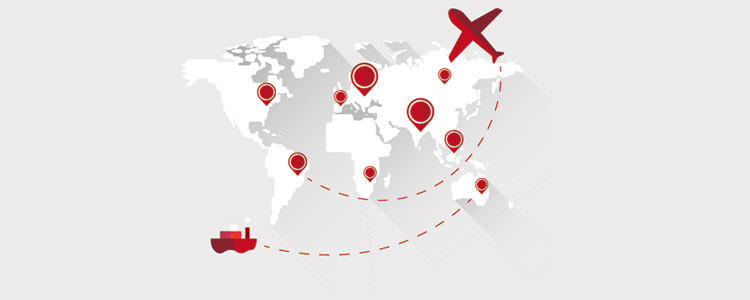 Most of us have dreamed to travel around the world for travelling is really enjoyable and memorable. During travels, one thing we always do is that to take photos. Wherever we go, anything we see, we just click away with our camera. Many travel experiences can be relieved by these photos.
However, once we're back, all those photographs may be simply forgotten either still within our camera or on our computer's hard disk. So we need a solution to immortalize our journey, our adventures, and the fun of our travel. Creating our travel photo album is no doubt a recommended way. Travel photos, as the name suggests are taken while travelling. A person snaps at anything worthwhile that caught their attention while overseas. We can experience the same thrill and joy every time when relive these memories through the photo book.
Then how to make a photo book to depict your travel memories?
Step1 Choose your tool.
A fun-to-use photo book maker can be a very essential tool for you to create your travel photo album. For example, AmoyShare Photo Collage Maker, which allows you to transfer images directly from digital media or computer files, meaning that your best photos can go directly into book format. You can then print as many copies as you want.
Download AmoyShare Photo Collage Maker to have a free trial below.
Download Trial
Green Software with NO Plug-ins.

Download Trial
Green Software with NO Plug-ins.

Step 2 Select your content.
Prepare all the photos and pictures that you prefer to add into a photo book. Of course, if you can keep some random thoughts on your computer. Then during your creating process, you can add the text into the photo book.
Step 3 Assemble your layout and make edits.
AmoyShare photo book maker can give you professional assistance in creating your photo books.
It has a variety of theme-based photo books with built-in customization options. You can preserve memories of your adventures and treasure them forever through a simple project made with Photo Collage Maker. Below is a sample made with AmoyShare Photo Collage Maker. You can download it for free and customize your own one.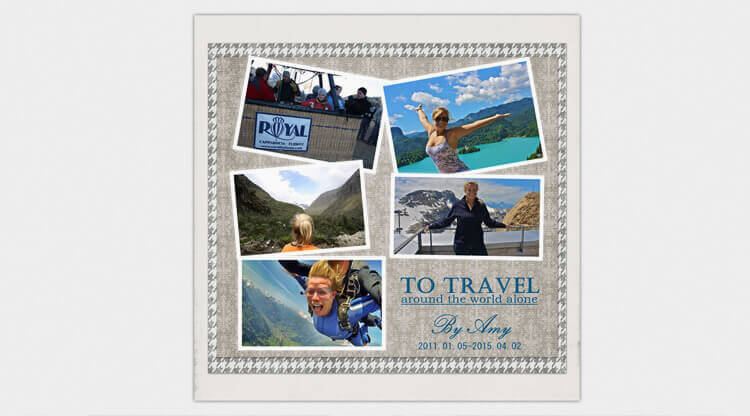 Wanna customize your own one? Download and unzip, then open the project by Photo Collage Maker.
Step 5 Save and enjoy.
Now you can not only save it as an image, but also share it through Facebook or e-mail directly by this photo book maker.
Nothing beats the thrill and pleasure of seeing your travel photos in a photo book graceful! Every time you look at the photos, you will relive those wonderful moments and adventures.
To recount our itinerary, tracking the wonderful places we visit, let's just get started to create our own travel photo book now!