Summary of this article:Newsletter can be an essential feature of virtually every business or organization. It's a challenging task to make a newsletter that people actually pay attention to. Fortunately, here offers you an easy guide to design an informative and enjoyable newsletter with various templates.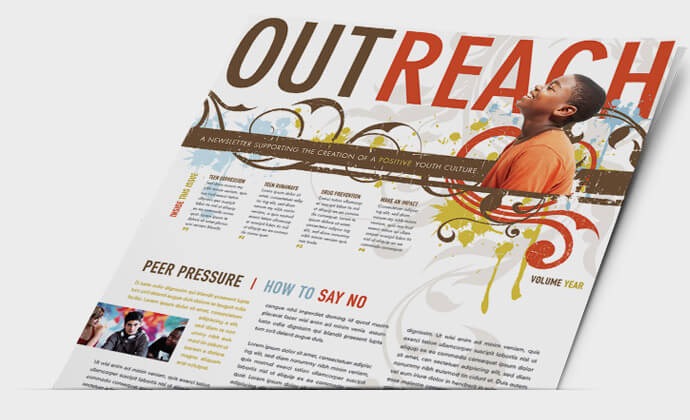 What is a newsletter?
A newsletter is a regularly distributed publication that is generally about one main topic of interest to its subscribers. For example, newspapers and leaflets are types of newsletters. A newsletter may also be considered "grey literature". Published by clubs, churches, societies, associations, and businesses - especially companies, newsletter can provide information of interest to members, customers, or employees.
Why need to make a Newsletter?
Newsletter is a very good way of promoting your business. It helps you connect with your prospects on a regular basis and build a stronger relationship with them. To start a newsletter is important and necessary, and the reasons are many. However, the commonest reason is that people want to promote their own business and grab some more customers. But this is by no means the only reason; there are others such as promoting a particular cause. In a word, you would want your newsletters to be very effective; for a business newsletter you will want them to have what it takes to successfully convert your recipients from potential clients to buying customers.
How to Make Your Newsletter a Success?
A lot of people want to start their own newsletter but they do not know how to go about it. This article simply explains how to make a newsletter in easy steps.
Tools you will need:
Your Computer or Laptop
AmoyShare Photo Collage Maker (Free trial or purchased version)
Download Trial
Green Software with NO Plug-ins.

Download Trial
Green Software with NO Plug-ins.

Simple process:
1. Get Started with a Newsletter Template
If you have little experience in design or have limited time to work on the newsletter, using a template is the best option. There are many free newsletter templates in AmoyShare Photo Collage Maker. To access them, launch the software and choose a template suitable for your newsletter. Then just customize and modify to your specifications.
2. Make the Newsletter Template Your Own
Once you've decided the template you can go about filling it with your own content, and this typically starts with photos.
Add photos:
Find photos you'd like to use and drag them onto the existing images in the newsletter template to replace them. Repeat this process until you've filled up the template with your own photos. Also you can choose preset clipart to your newsletter by simply dragging and dropping. There are hundreds and thousands clipart available in AmoyShare Photo Collage Maker.
Add Text Content:
How to write a newsletter? The first step you need to take when starting a newsletter is choosing a title for it. Usually the title reflects the content of the newsletter but this is not a must. There are several popular newsletters which have titles that have nothing to do with their content. If you are starting a newsletter to promote your company, you may want to use the company's name as a title for the newsletter. This should help you get some brand recognition and exposition. You can alternatively use the keyword your business is targeting in the title. Before picking a title, you should have already decided on the topic your newsletter is going to deal with. Having chosen a newsletter title, it is time to start working on content creation. Creating content can be such a daunting task for most newsletter publishers. But it certainly can be overcome. It just takes patience. Add your own text into your work in Photo Collage Maker. Or just simply replace the text in the template by typing your information. You are free to set text style and layout such as text font, color, margin, column and so on to your liking.
Tip: To succeed, newsletters must offer valuable information, and they should be short and to the point. Contact information would be necessary since it will encourage your readers to contact you or visit your organization to learn more.
3. Enjoy Your Own Newsletter
Once you're happy with your newsletter, you have three options. You can go ahead and print it yourself. Also you are free to share it through e-mail or through Facebook with your subscribers or save for future use.
4. Newsletter Examples
Lots of enjoyable and exquisite newsletter examples you will find online, but here select for you a newsletter sample made with AmoyShare Photo Collage Maker, you can take it as a simple reference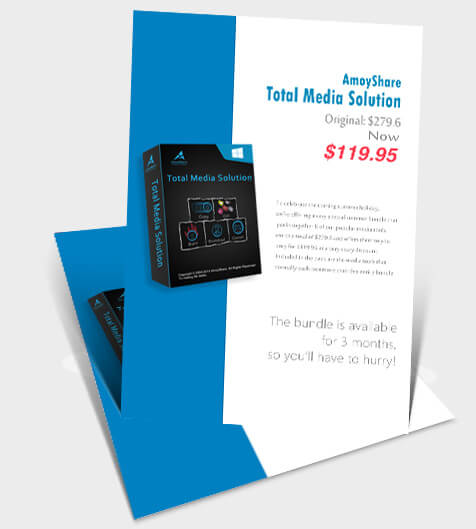 Wanna customize your own one? Download and unzip, then open the project by Photo Collage Maker.
There are many people find the newsletter design process tiresome and uninteresting. However, with the help of AmoyShare Photo Collage Maker, it does not have to. Whether you want to make a newsletter for business, your family or a special interest group, you are sure to get one that suits your needs by starting with a free newsletter template AmoyShare provided.