Summary of this article: Children's day is celebrated on different days in different countries across the world. It is the one day where children can enjoy and celebrate the joy of childhood. When mentioning this special day, we will think of candy, prize and many other gifts. Here offers you a simple way to document your kids' unforgettable childhood.
Children's day is a special day that aims to celebrate childhood, the most wonderful stage in the life of a person. It's a time to enjoy life to the fullest. Children always do not know the harsh realities of time and go about being happy in their own merry world.
To document their growth best, do you want to make a unique card for your lovely children. The video is a simple tutorial for you. A tool you will use is AmoyShare Photo Collage Maker.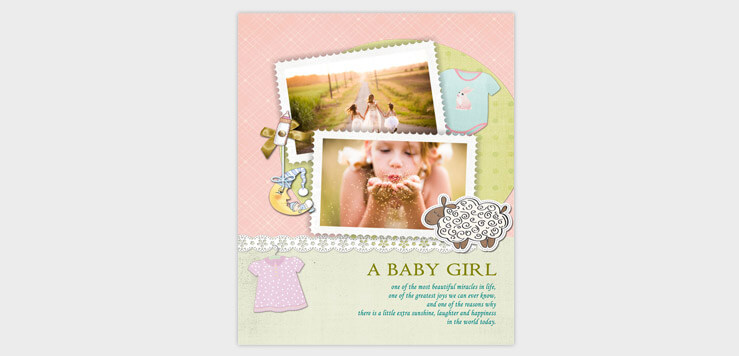 Wanna customize your own one? Download and unzip, then open the project by Photo Collage Maker.
Below are the subtitles included in the screen:
1. Make Your Unique Happy Children's Day Card Quickly Here.
2. Launch AmoyShare Photo Collage Maker and Select Create From Template.
3. Choose a children-related template.
4. Double Click at an arbitrary blank place. A Collage Panel Setting will appear, you can customize the Happy Children's Day Card size now.
5. Drag and drop the photos you prepared before in the frames.
6. Double click the text; you can type any words you prefer. There are plentiful options for rich text editing here.
7. Clear the text shadow if you like.
8. Select a suitable font ad color.
9. Choose Save Collage AS Picture and then set the output format. After done, you can share it through Facebook.
10. Of course, you can save it as a project to edit next time.
Thanks!
Download Photo Collage Maker for free trial now!
Download Trial
Green Software with NO Plug-ins.

Download Trial
Green Software with NO Plug-ins.

AmoyShare Contact E-Mail: support@amoyshare.com