Summary of this article: Photo albums have come a long way since the days of cellophane and black construction paper. Today we have a better way to hold onto those precious moments in our family life. That is to create a family photo book on computer. Let's go and get started here.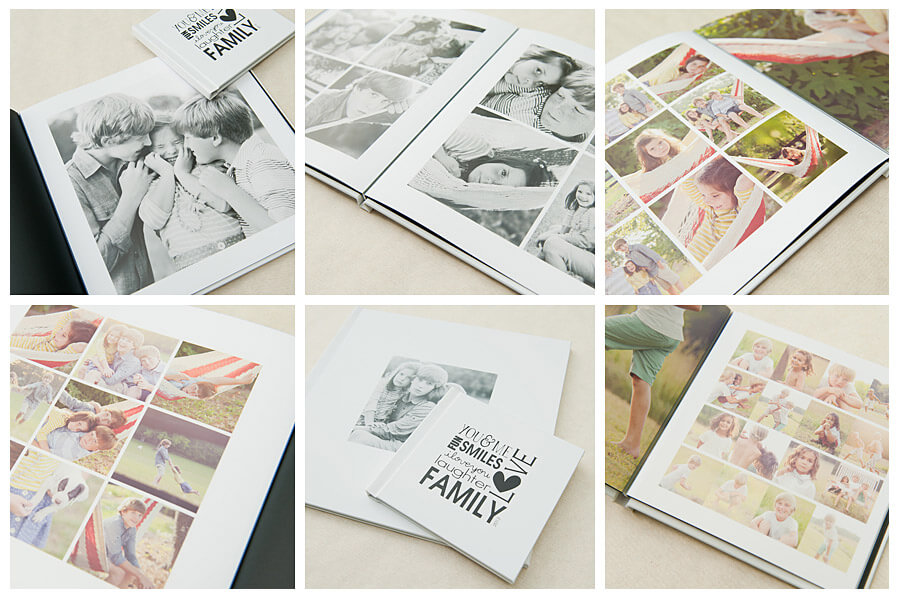 Have you ever remembered the little mounting triangles that held the photos in place? Well, maybe you don't, but chances are your granny has a few in her closet where they've probably been gathering dust for a couple of decades. That's the trouble with photos. They're memory enhancers and poignant reminders of loved ones who are no longer with us, but they can languish, forgotten, unless we bring them out into the light of day.
Today, the digital photography is rapidly becoming the norm. It's easy, cheap and often of comparable quality to film photos. Moreover, it comes with some disadvantages. The main one being that pictures we take with digital cameras are often simply saved to our computers very well. No dust any more.
In our lifetime, we have a lot of family moments to treasure. So it's very necessary for us to utilize those photos to document our best memories. Then how to achieve that? One of the best solutions is to create a family photo book.
With a family photo book you can create physical copies of the memories and milestones your family has had. Nowadays, no longer are we creating family photo albums like we used to. What we need is just a computer with a photo book maker. Here is how:
The tools you need:
Your computer with your digital photos prepared on
AmoyShare Photo Collage Maker (Free trial or purchased one)
Download Trial
Green Software with NO Plug-ins.

Download Trial
Green Software with NO Plug-ins.

Some family photo books ideas
1. Create a history for your family - Store some memorable digital photographs on your computer, which depicts your family history.
2. Get your whole family involved – It can be an easy task if the whole family can work together on, while recalling old memories and events. Kids will love helping to design and edit your family photo book. AmoyShare Photo Collage Maker is easy-to- use and intuitive, which has no complicated technical skills for children.
3. Organise your pictures – Rather than the mess that often occurs in photo storage files on your computer you can easily arrange your pictures into categories in your family photo album.
4. Share your album online - You can place a link on your social networking page or email a link directly to your family and friends, so they can see what your family has been doing. This is a great for family, friends or distant relatives who live in other countries or other states.
How to make a Family Photo Album with AmoyShare Photo Collage Maker?
Launch AmoyShare Photo Collage Maker (It has pre-prepared page templates specially designed to suit your needs. Both to add images and text are ok.). Download the project below. Unzip it, now you can customize your own one directly using this Photo Collage Maker.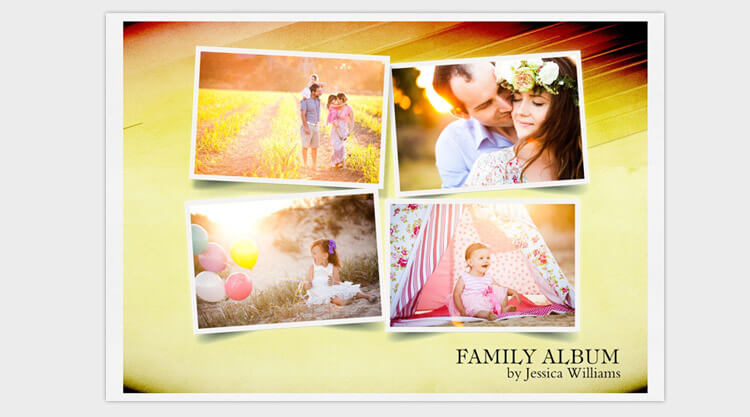 Wanna customize your own one? Download and unzip, then open the project by Photo Collage Maker.
Fantastic, isn't it? With the family photo album made with Photo Collage Maker, your family history will be chronicled in a fun and creative and affordable way!