Summary of this article: For the most calm of us, it's always a very worrying thing when losing our favorite pet. Finding it out should be the number one priority now. Here shows you how to make a lost pet announcement quickly and effectively.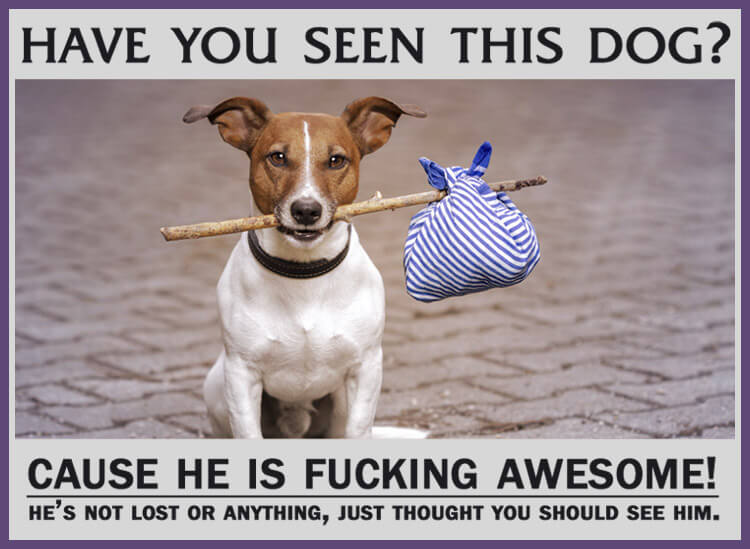 Whether the blame was on you or it was on other circumstances, losing your pet can be a very worrying time for most of us. Now, it will become the first thing that we get started on looking for our pets. By the time you are reading this article, most likely you have been looking for your lost pet for 24 hours or more. You have walked around your house or inquired your neighborhood to find it, shouting your dog's name at all times and listening for any response. You have been to the local animal shelter and registered your pet as missing. You have lost a lot of sleep…
Once you've exhausted your physical search, it's time to post lost dog photo collage. What you want to do next maybe is to make a lost pet announcement, the flyers with a picture and phone number, etc. They should be posted and put up within at least a mile radius of your home.
Therefore, what should be included in lost pet announcement?
-LOST PET announcement including your pet's picture, name, size, and gender.
-the date he or she became missing and where and when they were last seen.
-your phone number and a note saying to call ANYTIME A.S.A.P
-a note (optional) saying REWARD (but one that does not specify what or how much)
* Your flyer, the photo collage should not look crowded. Type it out, bold important parts and italicize others. Make sure to use a picture that is clear and large enough for people to easily identify your pet *
Maybe you are now still upset for creating the photo collage of lost pet announcement will take you a lot of time. No worry, here is a sample template for you made with AmoyShare Photo Collage Maker. With Photo Collage Maker, this useful photo editor, you can edit photos of your pet freely with any announcing words.

Wanna customize your own one? Download and unzip, then open the project by Photo Collage Maker.
It's easy to recognize, right? With this photo editor, AmoyShare Photo Collage Maker, you can not only edit photos, but also edit the texts as you like. Just have a try!
Download Trial
Green Software with NO Plug-ins.

Download Trial
Green Software with NO Plug-ins.

Note:
People often recognize a lost dog photo collage when they see one. Although it's important for your flyer to be marked with, for example "LOST DOG," it could be more important to emphasize your dog's breed and color. Keep the information simple. Someone who might have found your dog doesn't need to know your dog's favorite food or whether it is spayed or neutered. Name, breed and color are really the only things that someone needs to know when looking for a lost dog. Provide your contact information on the poster; provide your phone number, but not your name or address.
If you have lost your pet, I hope this article with lost pet announcement free template will help speed your beloved pet home to you. And when it is safely back in your arms, you can spend a little time helping to show other owners on how you edit photos of your pet with proper words. Therefore, they may also avoid the sadness that you have experienced, and the elation that I hope is your joy too.