Summary of this article: This article helps you to personalize your YouTube banner with a best banner maker in smart ways. Tons of professional effects; texts, shapes, masks, etc. are waiting for you to add!

Do you have YouTube channel now? Have you ever been eager to make your own YouTube banner after checking out others' pretty one? I guess most of your answer will be "yes, of course" due to making a unique banner for channel is so important, each of us would like to own one.
But here comes one puzzling thing, you may wonder whether there is any banner maker to quickly and easily make a really cool banner with graphics, letters, and color, definitely without getting viruses when downloading.
After looking at nearly every banner maker, I recommend AmoyShare Photo Collage Maker is the best to use for creating your banner. It achieves to meet all your needs above, which is green software without harm and plug-ins.
It is really easy to use for beginners with heaps of useful editing options.Let's just go forth the following steps and make something unique.
1. Know YouTube banner size
YouTube banner can be challenging to make for a couple of reasons, among which its specific dimension is one biggest. Thus, YouTube has its channel art template for content creators to use, the safe area they've outlined for your important text, logos and social media icons, etc., just shown as below.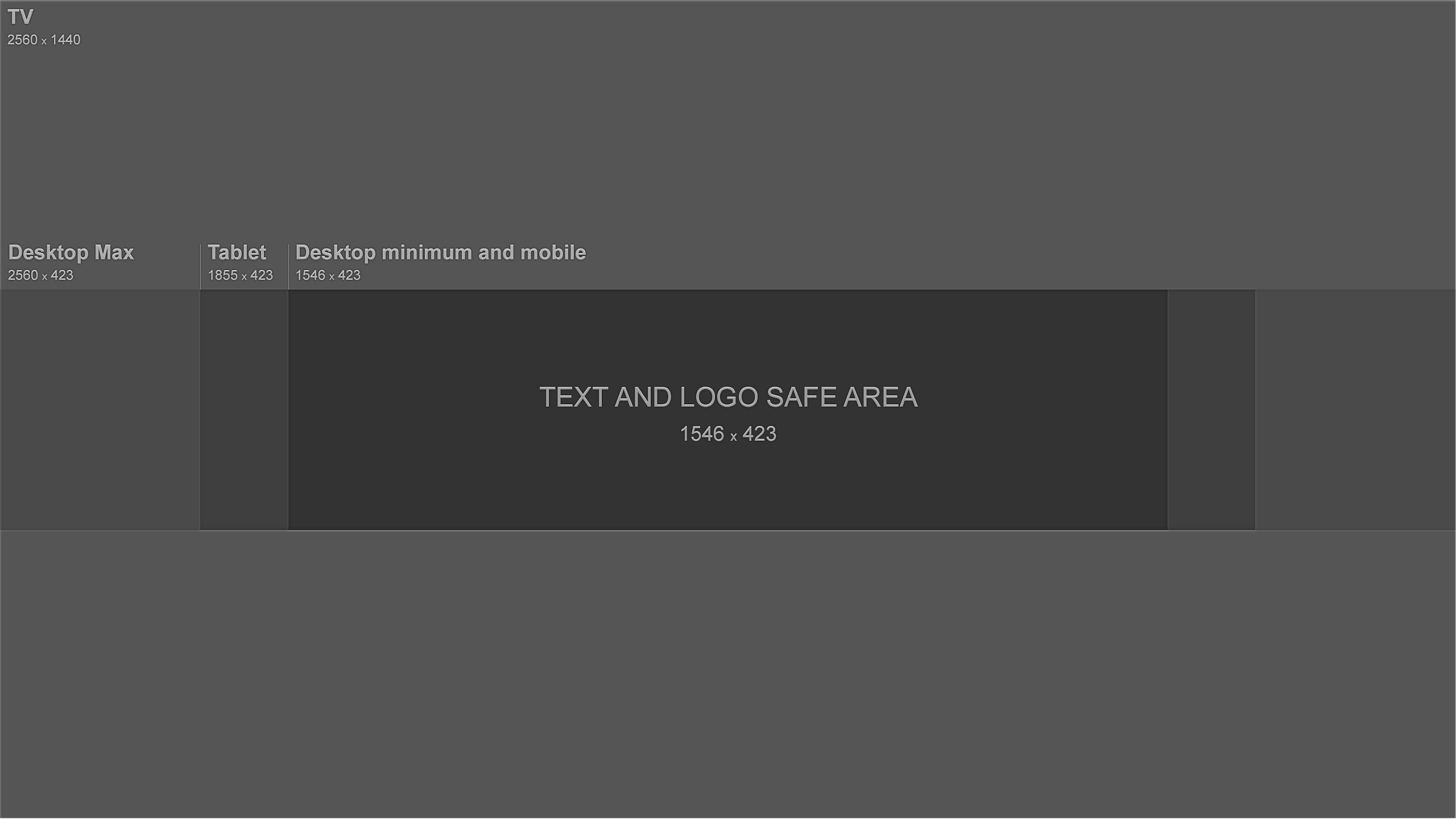 Look different across devices, so YouTube banner is made really big (2560 x 1440 – the whole image will be displayed on TV only) and the middle section of the banner will be displayed on computers, tablets and smartphones.
Note:When editing your channel art, if the photo you upload is too small, YouTube will tell you the banner size must be at least 2048 pixels wide and 1152 pixels tall. So, here we recommend you to make the YouTube banner by 2560 x 1440 pixels.
2. Make your Banner
After getting known the right YouTube banner size, you can begin your artwork now. There are two ways here:
Way 1: Just download AmoyShare Photo Collage Maker, after launching; it will appear the Collage Panel Setting to customize your banner (eg. Computer desktop max size: 2560*423) when you choose to create one from blank.
Download Trial
Green Software with NO Plug-ins.

Download Trial
Green Software with NO Plug-ins.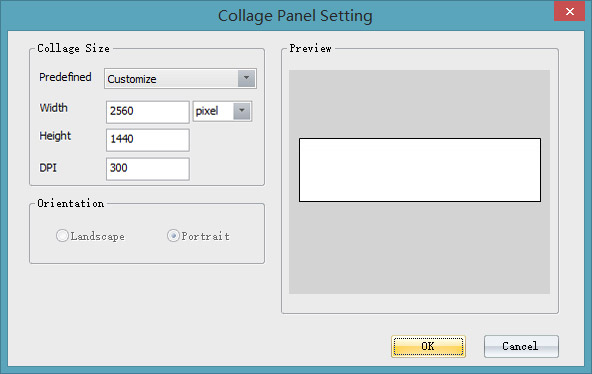 Then you can drag and drop the photos you prepare on the computer or use directly the pre-made various templates to further beautify your banner. There are many professional effects waiting for you, you can use inside tons of editing tools.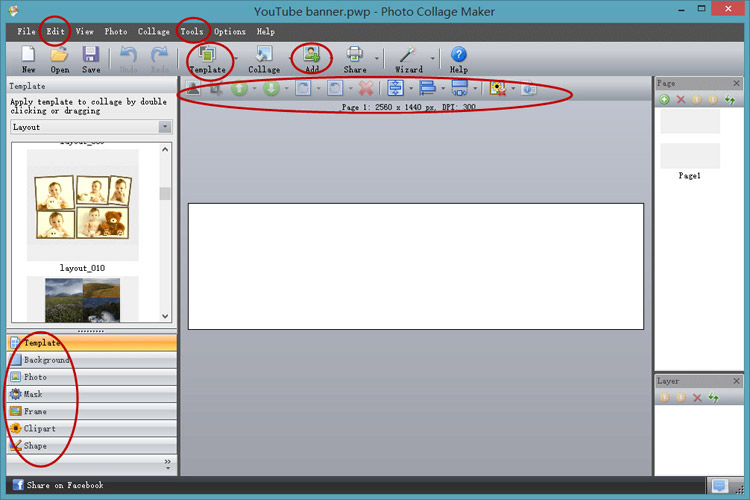 Way 2: Make a YouTube banner starting from one following template:

Wanna customize your own one? Download and unzip, then open the project by Photo Collage Maker.
You can click on each picture element to replace your own one. Besides, the text is easy to change by just double click. More about using AmoyShare Photo Collage Maker,you can click here to view user guide.
3. Save your Banner
Click the Save button or the top File option to save your complete image file.
4. Load your channel banner
Go to your YouTube channel, and on the top right of your banner space, click on the pen icon. Select Edit Channel Art from the drop down.
Drop your saved file in to the drag and drop space and then hit Select to load your banner to your channel.
At last, happy YouTube banner creating with AmoyShare PCM!
JUST DOWNLOAD IT TO FREE TRIAL NOW BY CLICKING BELOW LINK:
Download Trial
Green Software with NO Plug-ins.

Download Trial
Green Software with NO Plug-ins.