Summary of this article: A bridal shower can actually serve as a gift for the bride-to-be. So, as the host of the bridal shower, before the celebration begins, you'd better plan the bridal shower party with personalized and attractive invitation cards, which can surprise and give deep impression to the soon-to-be bride friends and family. Here, a helpful photo editor offers you some bridal shower invitation templates with simple guidelines to DIY your own unique Bridal Shower Cards!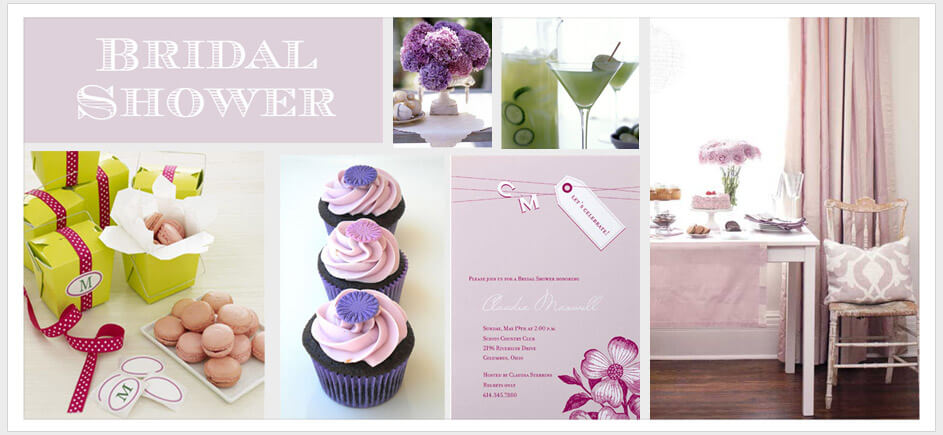 A Brief Introduction about the Bridal Shower Party
What is a bridal shower? A significant bridal shower party is of great importance for the bride.
Generally, the bride's mother and her girlfriends will prepare a bridal shower party for the bride.
After dinner together, they play several traditional games and then give the bride prepared gifts.
In addition, each woman will offer one of the best dishes of her own recipes to the bride; the married women should give the bride the most helpful wisdom of running a marriage.
The bride will invite her loved family members and friends to the party, so a charming and individual bridal shower card is very essential and of great necessary, which can give the bridal shower party a good start. Today, several kinds of computer software can help us create bridal shower invitation cards. Here is a simple step-by-step guide on creating your invitation card.
Step 1: Decide your bridal shower themes.
Most showers today feature different kinds of themes. Deciding Bridal Shower themes is one important pointer you need to keep in mind while finalizing the gift-giving bridal shower party invitation. The designing, color and style of the invite should be in perfect synchronization with the theme of the party. You can just choose a certain theme that reflects the personality of the bride-to-be and then decide what bridal shower card styles you want to create. Is it formal, relaxed or funny? You should have a general idea about your bridal shower invitation card. Then, think about what words do you want to write in your cards? If you have prepared well, you can start making your anticipated card.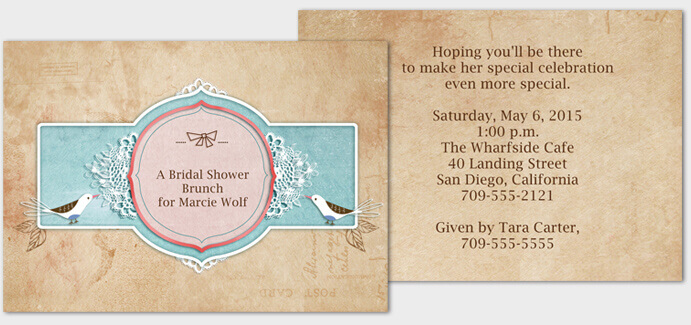 Step 2: Choose a card maker software tool.
A card maker always comes with pre-loaded templates and images. It allows you to add and edit your photos in a template. You can add text and choose its size, font and color. So just choose a helpful card maker with which you can add any sort of special effects to the built-in free bridal shower invitation templates. Here I recommend a handy a fun card maker - AmoyShare Photo Collage Maker.
Download Trial
Green Software with NO Plug-ins.

Download Trial
Green Software with NO Plug-ins.

After you gain some understanding about this nice card maker software tool-AmoyShare Photo Collage Maker. Then you can choose your favorite one among the plenty of template collections that your information can be best delivered.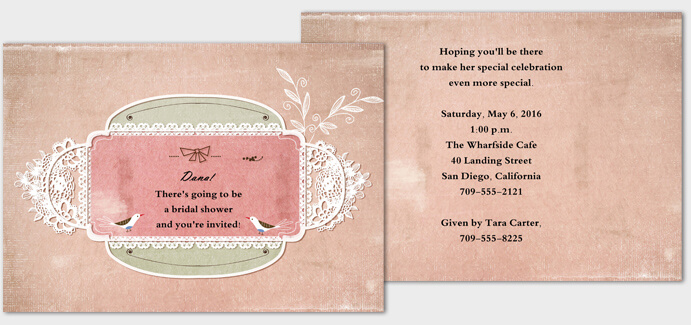 Step 3: DIY your photo and text.
Well, the next step is all depend on you. You can not only complete any edits you want to the photos but also write the words that you really want to say in any place of the bridal shower card you like. AmoyShare Photo Collage Maker lets you design your card via a template which you can save for future use, and you can be able to change font and color, add clip art, import your own images, create shapes and lines, re-adjust size/rotation and much more. All in all, with a few clicks of your mouse, you can have a professional-looking card in minutes. So explore the free bridal shower invitation templates in AmoyShare Photo Collage Maker now to DIY your best bridal shower cards!
Step 4: Enjoy your artwork.
After all has done, now it's time to share your personalized bridal shower card! Save it, email it, or print it, you just need to choose one way which you want and like. It's easy to choose the appropriate file type to save it and the place to put it on your computer, as well to send it out in an email to those people you care for, or print it on a home printer. You can also take your exquisite bridal shower invitation card on a USB flash drive to your local printer!