Summary of this article:Would you like to create a personalized photo invitation to attract all your guests' attention and make your party a lasting memory? Here is a birthday invitation card guide helps you heighten the excitement of your special day! Let's go!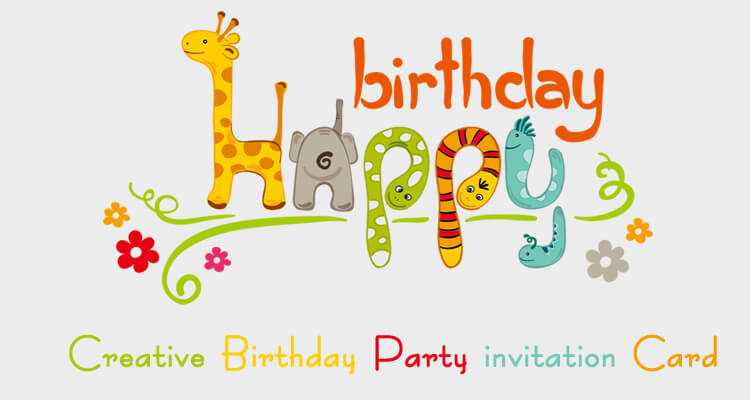 In the old days, birthday parties were restricted to close friends and relatives. And once most party invites were only by word of mouth or over the phone. Today all has changed, especially with the introduction of birthday invitation cards, people spend more time on selecting and creating birthday cards than on other things related to a birthday party.
Birthday invitation card is used to inform your expected guests that your birthday is near to come as well as the information regarding the place and time on when your birthday will be held. It can also be used to inform your expected guests regarding on what would be the theme of your party.
Nowadays, they are various ways by which you can get birthday invitation cards. You need not look far to see the proof. Just search on the internet and you will find hundreds of sites that specialize in selling or designing birthday invitation cards.
Among these ways, creating a personalized one with the help of birthday invitation maker can be the preference for most people. That is because, by creating your very own designed birthday invitation card, it is a good way to express to your guests that you really appreciate if they would come to your birthday. Besides, compared with ready-made birthday invitation cards, the messages inside the party invites made by your own is not that similar. With a simple birthday invitation maker, for example, AmoyShare Photo Collage Maker, you can not only utilize various built-in free birthday invitation templates, but also freely compose unique messages for your every guest. No need to browse on Internet to find great birthday party invitation maker any more now, AmoyShare Photo Collage Maker Pro is the one never let you down. To see is to believe, you can have a try to customize one below.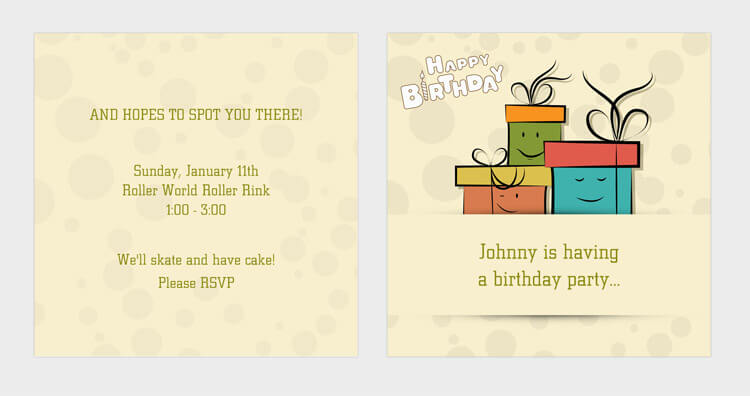 Wanna customize your own one? Download and unzip, then open the project by Photo Collage Maker.
To make your own birthday invitation card, inviting people to come to your birthday, the happiest moment of your life, you also have to pay attention to birthday invitation wording, which should not only convey the details of the party, but should also be a good reflection of who the celebrant is.
When deciding upon birthday invitation wording and verses, first thing to keep in mind is that who the birthday party is for. Age, personality, interests, and even profession can play a part. The invitation wording should represent the celebrant well. When the celebrant is an adult, it is common to point out the joys of growing older: You should still keep in mind who is having the birthday. You don't necessarily have to throw a themed party, but the wording for the birthday invitation cards should show a glimmer of who the celebrant is. Another avenue you might seek for is the surprise party. In your invitation wording, it should be expressed clearly that the celebrant doesn't and shouldn't know details of the party.
With AmoyShare Photo Collage Maker, it's a blessing that you can also add any wordings or messages to each and every guest. I do believe they can feel more appreciation from you!
Download AmoyShare Photo Collage Maker below and have a try!
Download Trial
Green Software with NO Plug-ins.

Download Trial
Green Software with NO Plug-ins.