2018 YouTube Video Downloader App Review
---
Most of the online YouTube downloaders claim that they provide free services.
However, the cost of free stuff is you may get into trouble like tricky virus attack, endless pop-up ads, and even damage to CPU.
So we are here to recommend you a better choice – AnyUTube. It's a great YouTube video downloader app for mobile, which can help you get rid of the mess mentioned above.
We found the app a couple weeks ago and heavily used it for some time. Even though it's not a free app, the price is totally affordable and worthwhile.
Why you should buy this: AnyUTube is a powerful tool to download high-quality YouTube video. It's 100% safe, ad-free and virus-free!
Who it's for: The enthusiast who want a YouTube video downloader app to download YouTube videos and music.
How much it will cost: $9.99 (1 Year) / $19.99 (Lifetime)
Why we picked the AnyUTube: AnyUTube is popular among users with a high rate of 4.7. You can download high quality YouTube video in different formats to your devices with ease.
When we tested the app, AnyUTube works perfect on Android and iPhone device and the download speed is fast.
Download YouTube videos is just the baseline of AnyUTube, this app can also convert YouTube video to MP3 music; stream YouTube video without ads; discover more YouTube videos from handpicked channels list etc.
As for the price, it costs only $9.99 for a whole year (YouTube Premium 11.99/Month). Anyway, we prefer to choose the Lifetime Plan ($19.99). You only to pay once, and then you can get unlimited downloads and lifetime free upgrades.
How We Test
---
Download AnyUTube app on your mobile and install it for further use. (There are no ads, virus and plug-ins while installing AnyUTube.)
Step 1. Copy Video URL
The first step is you need to copy the video you want to download from YouTube, choose the video link from browser's bar and copy it to your clipboard.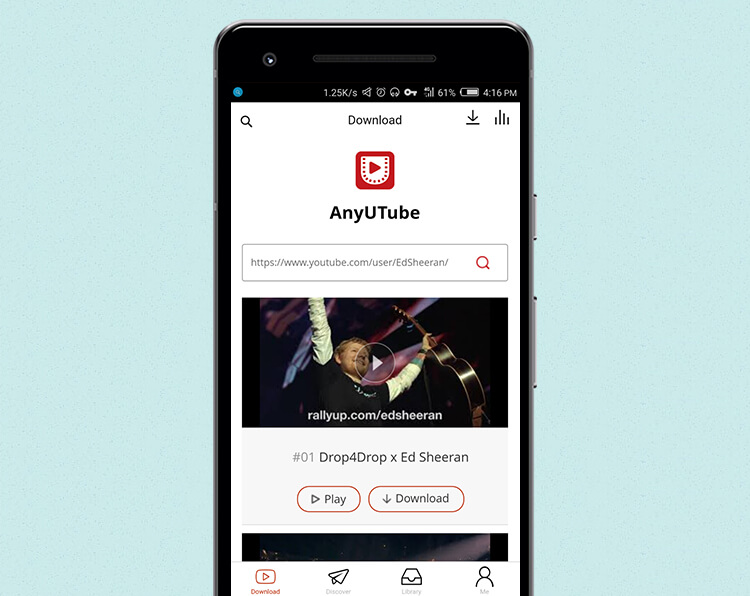 Step 2. Go to AnyUTube
Open AnyUTube, tap the search bar and just paste your YouTube video URL into the bar. Click the search button and you will find the video you want. (Or you can type the keyword to search any YouTube video you want)
Once you got the video you want, you can play the video with the app. Then, tap the "Video" button to select the format and quality of downloads you want to make.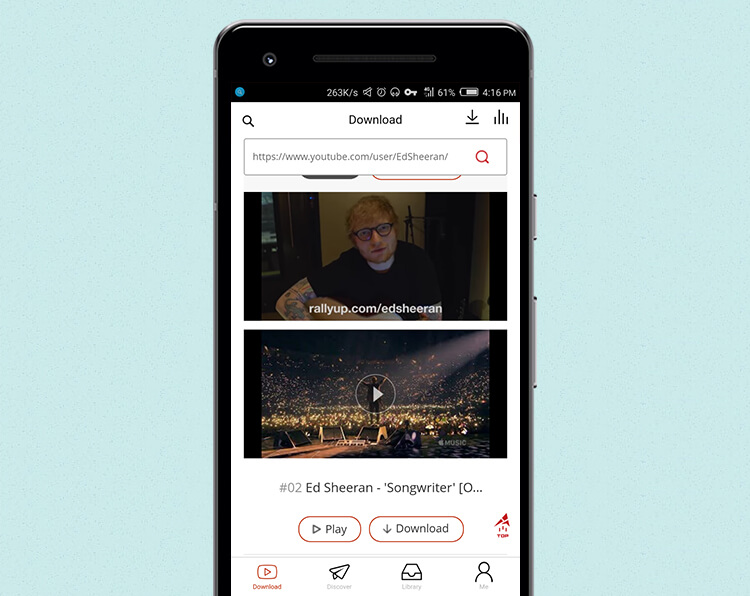 Step 3. Fast Download in Seconds
When you are ready and click the video quality you need then the YouTube video download will happen. It will load a new page of "Thanks for downloading" and you can close that. The download speed is fairly fast only takes a few seconds.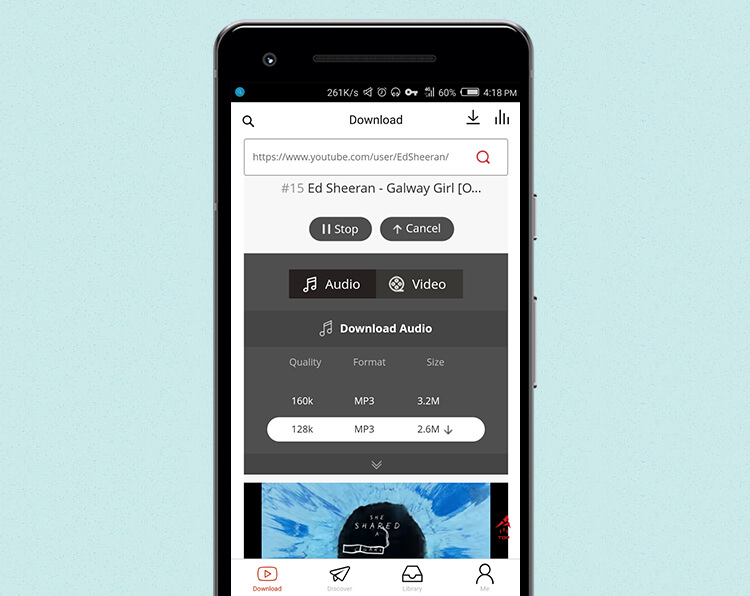 Once the download is complete, just click the "Library" and you can find the video you downloaded, play the video with a click.
Conclusion
---
If you are looking for a YouTube video downloader app, AnyUTube is better than any app you can find now. The following features are the big reasons for you to take it:
√ Download any YouTube video
√ YouTube mp3 music download supported
√ Stream YouTube videos without ads
If you are interested in this app, download it now and welcome to share anything in the comments!
Dale Moore is a senior blogger who has a passion for exploring and sharing anything about YouTube over a decade. He is keen on helping users to discover the best YouTube videos and channels.