Best 5 Vimeo Video Downloader to Save Vimeo Video Online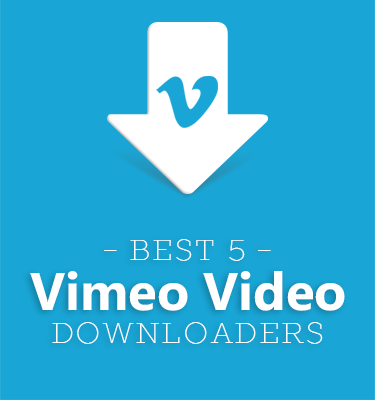 Vimeo is a collection of high-quality films, videos, and animations from people all around the world.
If you are a registered user, you can download Vimeo videos in 4K.
However, you might not always be lucky.
If you're not a premium user, you are restricted to 5 Vimeo video downloads per day.
What's worse, most of Vimeo videos are unavailable for download actually.
How do we download those "restricted" videos from Vimeo?
Today I will share 5 Vimeo video downloader with you for downloading videos from Vimeo.
They can help you to download Vimeo video easily, quickly and free.
Keep reading and let' s see what are they and how to use them.
Part 1 Your First Choice to Download Vimeo Videos
If you want to ask for advice about online Vimeo video downloader, I'll always recommend Free Video Finder for you.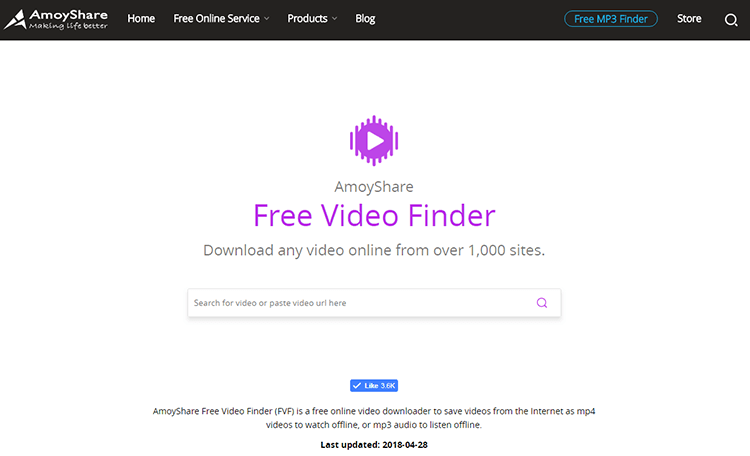 Free Video Finder(FVF) is a 100% free and safe video download site which supports over 1000 video sites to download free video online. With 2 simple ways you can search video on Free Video Finder, play video and download video finally. So, how to download Vimeo video on FVF ? Only 2 steps, you can download video from Vimeo easily.
Step 1 Search Vimeo video by video link on FVF.
Step 2 Choose video formats and download video.
Check here to see the full guide on Vimeo video download online.
Apart from downloading Vimeo video online, FVF enables you to download free MP3 music from YouTube, Vevo and more music & video sites. Search YouTube playlist and download one by one, (batch download check AnyVid)
Part 2 Other Vimeo Video Grabbers to Download Videos from Vimeo
Similar tools include Online Video Converter, Keepvid, Savefrom.net and Tube Offline.
Now, let's have a look.
Online Video Converter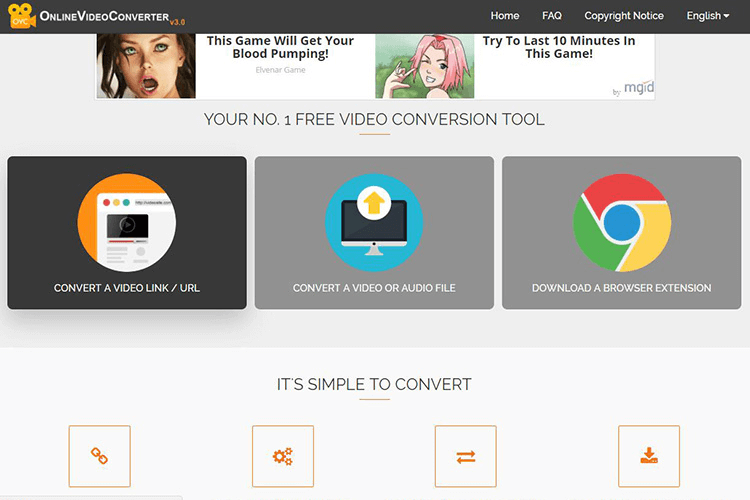 Online video converter is a helpful video converter, which is also very easy to use. It allows you to search video with the name or URL.
What's more, Online Video Converter has 14 types of formats, while others don't.
Except for the deficiencies that it has ads and fails to preview the video online, Online Video Converter can be a not bad choice.
Pickvideo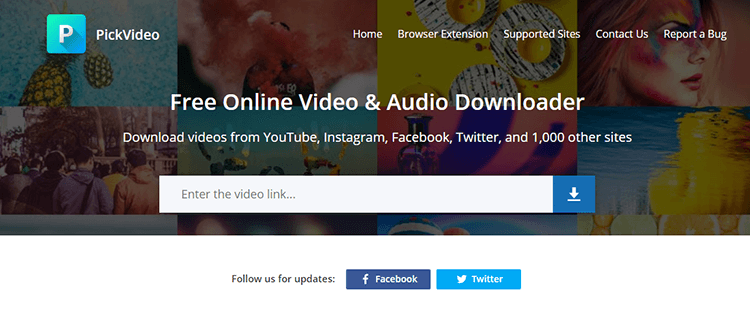 PickVideo is an online video download sites to download video from Facebook, YouTube, Vimeo, Dailymotion and more sites. You only can search video by video URL. When you find video on PickVideo then you can choose the format you need and click download button.
You have 3 options for video download: video with audio, video without audio and audio only, choose one of them according to your need. BTW, it's free and easy-to use.
Savefrom.net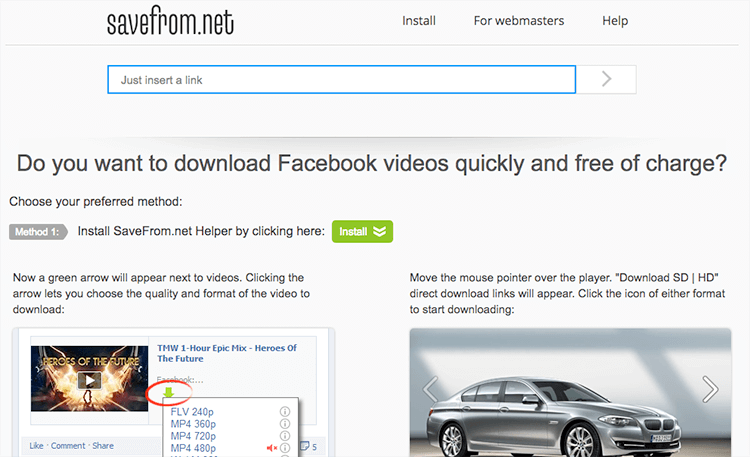 Savefrom is another popular free Vimeo video downloader online. The greatest strength of it is that it supports 10 different languages in case someone needs it.
Also, users can download videos as well as record in specific formats.
But it is a pity that user can just search the video via URL
And if you want to download videos with a quality better than 480p, you need to download their software - Ummy Video Downloader.
Tube Offline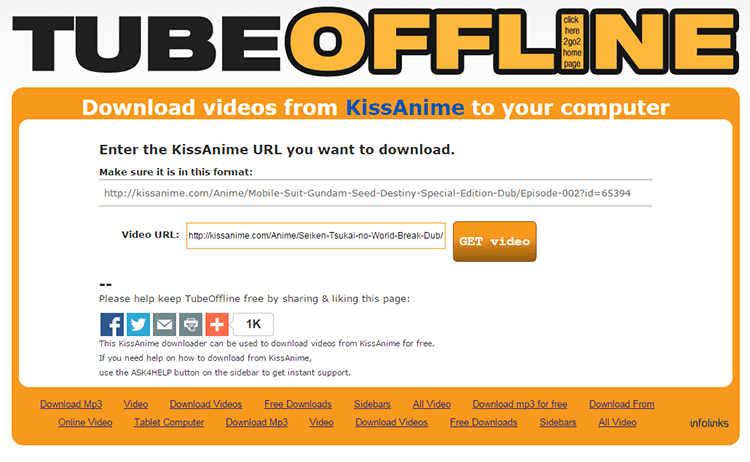 Tube Offline enables you to download video on computer in a fast speed in MP4, FLV and AVI formats.
Like AnyMusic, there are no annoying advertisements.
Nevertheless, the same as the above two tools, it only supports URL searching.
In addition, an extra download is needed for the extension in order to get the video files.
In the end...
Alright! It is the end of my sharing.
You can choose one of the Vimeo video downloaders according to your preference.
Personally, I am a loyal user of AnyMusic due to its amazing performance.
If you want to know more about Vimeo video download, you can click the articles below.
And please feel free to write comments below. I'll reply you as soon as possible.
Best 5 Vimeo video downloader: