Best 5 Vimeo Video Downloader That Keep You Jumped on the Bandwagon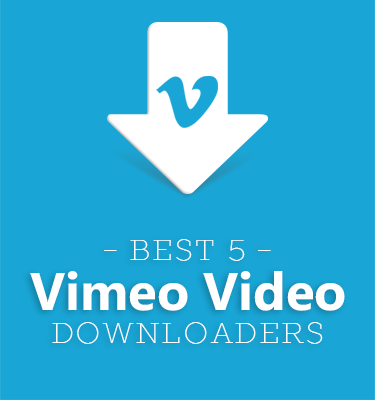 Vimeo is a collection of high-quality films, videos, and animations from people all around the world.
If you are a registered user, you can download Vimeo videos in 4K.
However, you might not always be lucky.
If you're not a premium user, you are restricted to 5 Vimeo video downloads per day.
What's worse, most of Vimeo videos are unavailable for download actually.
How do we download those "restricted" videos from Vimeo?
I used to ask the same question as you do.
But now, I get rid of this thanks to a powerful Vimeo video downloader.
Follow me, I'll explain it soon.
#1 Your First Choice to Download Vimeo Videos
If you want to ask for advice about Vimeo video downloader, I'll always recommend AnyMusic for you.
AnyMusic is a music and HD video downloader with Zeus-like power.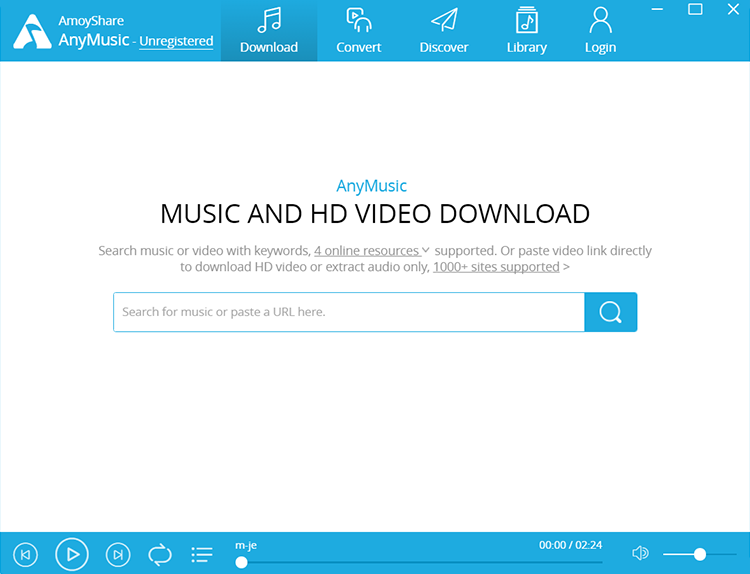 Different from the other Video Downloaders, AnyMusic has an intuitive interface and mighty search algorithm.
Though it doesn't have multiple languages, AnyMusic focus on:
Vigoroso search algorithm. You can paste the URL of Vimeo into the search bar to download the video you want, or just enter any keywords about the video. It is very convenient, right?
Various channels. Apart from Vimeo, AnyMusic also supports 1,000+ streaming sites like YouTube and Facebook. It means that you get access to unlimited resources only with one tool. How worthy it is!
Preview and play result. Before downloading the video wanted, AnyMusic allows you to preview the video. This small option makes great differences. Because you can avoid the error downloading.
Diverse files. After checking out, you can choose any file to download based on your devices. The 3GP format is for your mobile phone, while MP4 is for PC/MAC. So, there must be one you like.
Fast speed and playlist download. AnyMusic has a rabbit-like download speed and it offers playlist download for you. With the time and energy you saved, you can enjoy more family times.
No ads and virus. Yes, you read it well. AnyMusic is a safe downloader without ads here. If you have something to beef about disturbing ads of others Vimeo downloader, then AnyMusic must be your first choice.
As a video enthusiast, you should not miss AnyMusic because of the above features.
#2 Other Vimeo Video Grabbers to Download Videos from Vimeo
Similar tools include Online Video Converter, Keepvid, Savefrom.net and Tube Offline.
Now, let's have a look.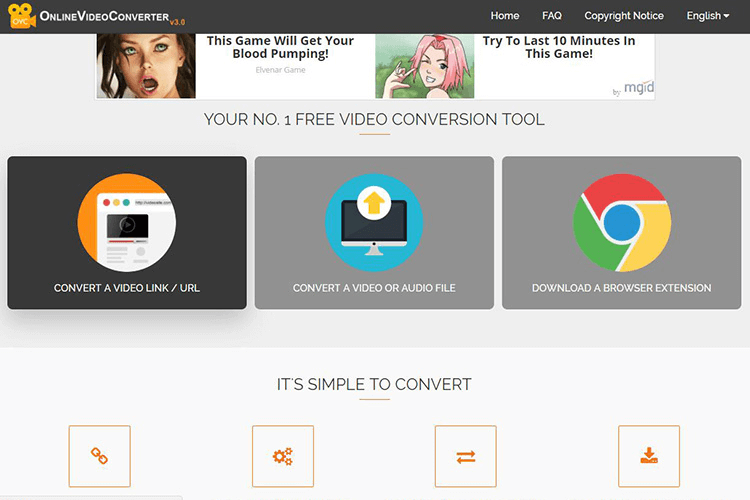 Online video converter is a helpful video converter, which is also very easy to use. It allows you to search video with the name or URL.
What's more, Online Video Converter has 14 types of formats, while others don't.
Except for the deficiencies that it has ads and fails to preview the video online, Online Video Converter can be a not bad choice.
Keepvid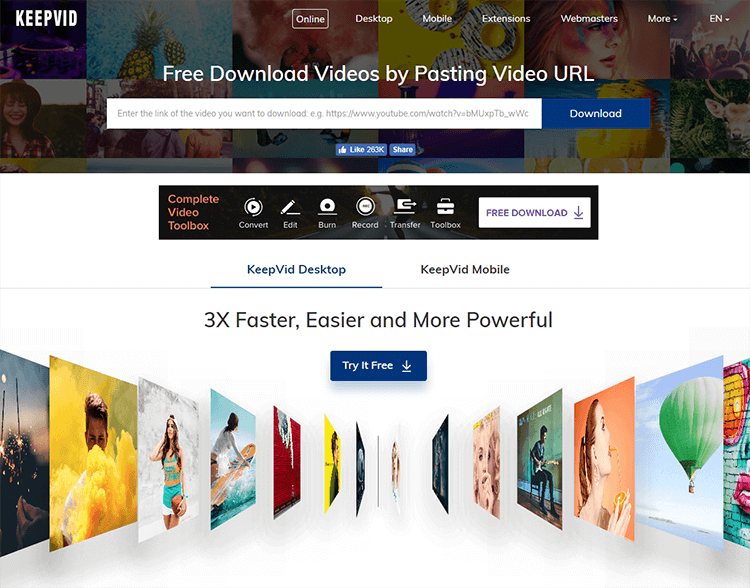 As you can see, Keepvid has a colorful and beautiful interface.
It supports 3 video formats and 2 audio formats.
And 4k video quality is provided by it, which is a big competitive advantage among congeneric product.
However, nothing ever works perfectly.
Keepvid has ads, too. For people who don't like ads, this point can be really disturbing.
And it does not support keyword searching. It is a little bit inconvenient for users.
We recently noticed that KeepVid just stop providing video download service, which is sad. Well, we just help you find one great substitute, AnyMusic. AnyMusic can do even better than KeepVid. You should try it.
Savefrom.net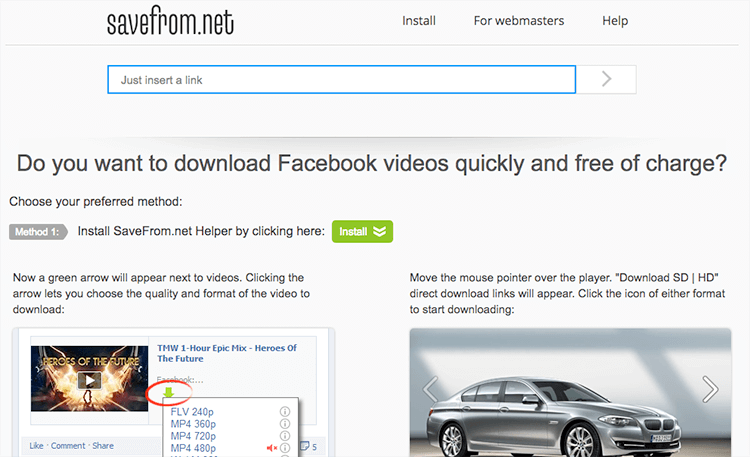 Savefrom is another popular free Vimeo video downloader online. The greatest strength of it is that it supports 10 different languages in case someone needs it.
Also, users can download videos as well as record in specific formats.
But it is a pity that user can just search the video via URL
And if you want to download videos with a quality better than 480p, you need to download their software - Ummy Video Downloader.
Tube Offline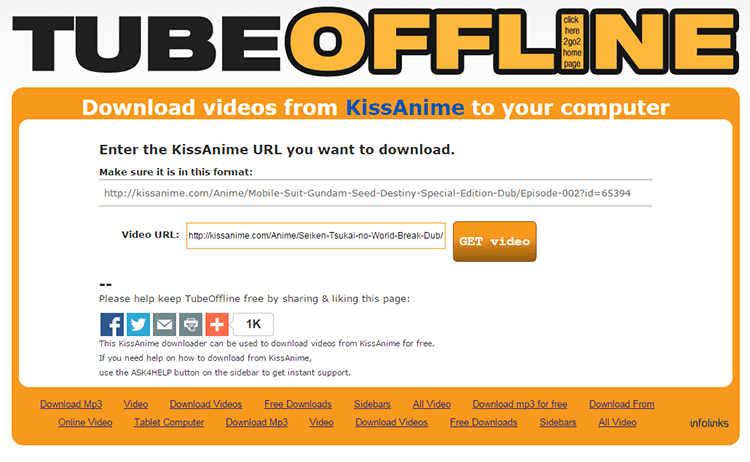 Tube Offline enables you to download video on computer in a fast speed in MP4, FLV and AVI formats.
Like AnyMusic, there are no annoying advertisements.
Nevertheless, the same as the above two tools, it only supports URL searching.
In addition, an extra download is needed for the extension in order to get the video files.
In the end...
Alright! It is the end of my sharing.
You can choose one of the Vimeo video downloaders according to your preference.
Personally, I am a loyal user of AnyMusic due to its amazing performance.
If you want to know more about Vimeo video download, you can click the articles below.
And please feel free to write comments below. I'll reply you as soon as possible.
Top 10 Free Video Download Sites: