How to Download Videos on iPhone with Free Video Finder?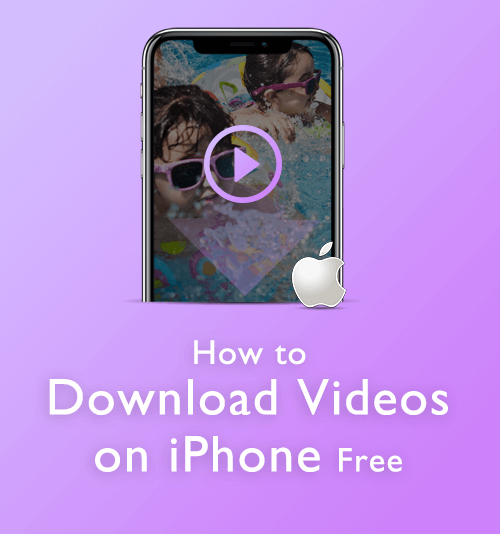 How to download videos on iPhone?
If you think download videos on iPhone is simple as downloading free video on Android, then you are wrong.
First, due to the Apple's ecosystem, it's not that easy to save a video from the Internet to your iPhone.
Second, even there are many videos available on iTunes store, but many of them require you to pay if you want to download videos.
Especially when you want to download YouTube videos directly to iPhone.
It's harder because YouTube only designed for streaming not downloading.
So what should I do if I want to save videos to my iPhone?
1. iPhone Video Downloader for Free Video Download Online
It's obvious that we have problem on where to download videos on iPhone.
But we still have options to solve the problem.
That's – you need a safe video downloader for iPhone.
My top pick is – Free Video Finder.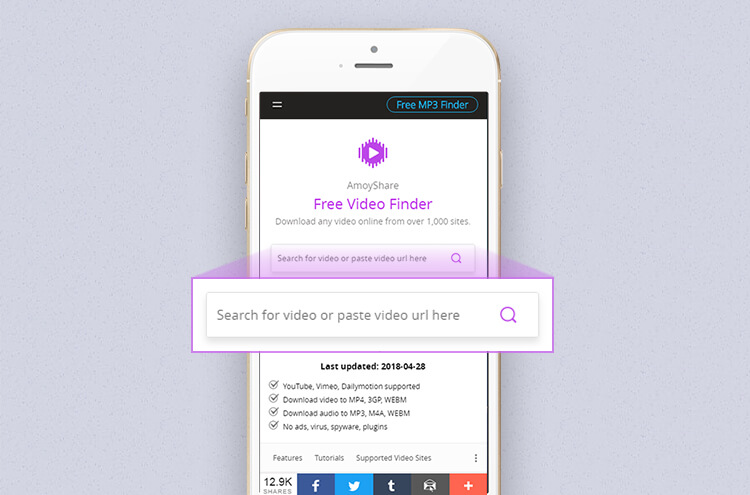 Free Video Finder is an online free video download site which can be used on computer or mobile phone. The most attracting part is Free Video Finder allows you to find and download free video from 1000+ sites including popular websites like YouTube, Facebook, Dailymotion, Twitter, ect on your device.
More Features:
1. Multiple video (MP4, 3GP, WEBM) and audio (MP3. M4A, WEBM) formats supports.
2. Download video without audio according to your need.
3. Preview online video before downloading video to your iPhone.
4. Compatible with all online browser and mobile browser including Safari, Google Chrome, ect.
5. Free Video Finder desktop version available – AnyVid.
As a new and easy-to-use free video downloader for iPhone, you can be assured that it's easy to save an MP4 to my iPhone and yours, even you don't know about how to handle all those Internet service at all.
Besides, we always hate the ads when you download something on the Internet, especially some online services, they claim that it's free to use the service, but they make money by showing many ads and leading you to click it. So, that's what we hate. However, such thing will never happen on Free Video Finder, you'll know if you try it.
Ok, so much for that, you must want to know how to download video on the iPhone? Next, I will give you a detailed guide on how to save YouTube video to iPhone.
2. How to Download YouTube Videos to Your iPhone
Before we start, you need to install Cheetah, a mobile browser that makes download video on iPhone possible. You can easily get the browser from Apple App Store.

When you installed the browser on your iPhone, you can open the Free Video Finder. If you don't know how to get the website, you can type the URL: https://www.amoyshare.com/free-video-downloader/ , or go the AmoyShare official website to find Free Video Finder.
Now, let's break download the 3 steps to save videos on iPhone from internet.
Step 1: Search videos by keywords

Keyword means that you can type any words related to your desired video. A word, a video name or an artist will be ok.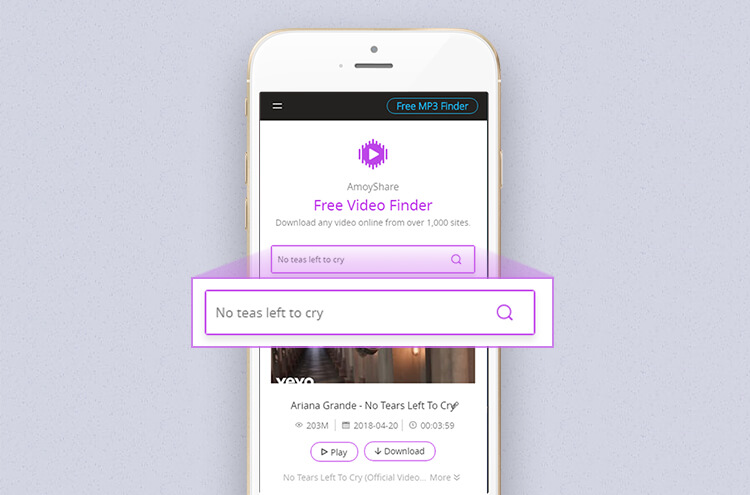 Step 2: Preview the video before downloading

You can enjoy the video before you try to download the video to your iPhone. Click "Play" button then you can watch the video on your iPhone. If you want to know about the video, you can click the link besides the video name.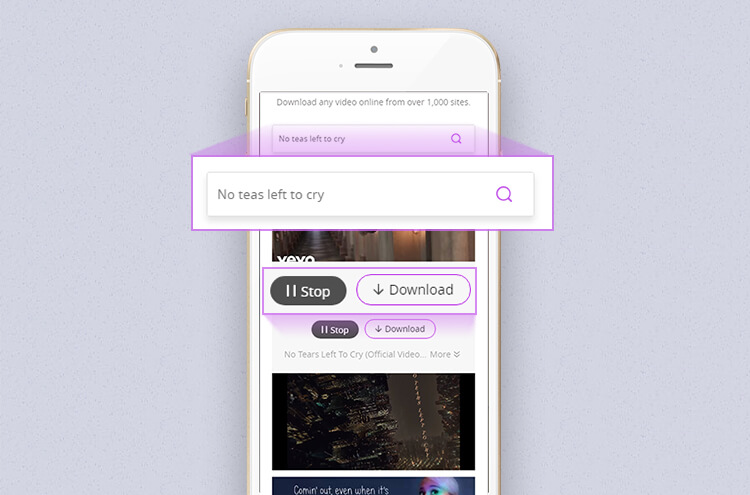 Step 3: Choose video formats and quality then download it to your iPhone

Next, you can click the download button then you will find that there many video and audio formats and quality that you can choose. So pick one then download the video on your iPhone.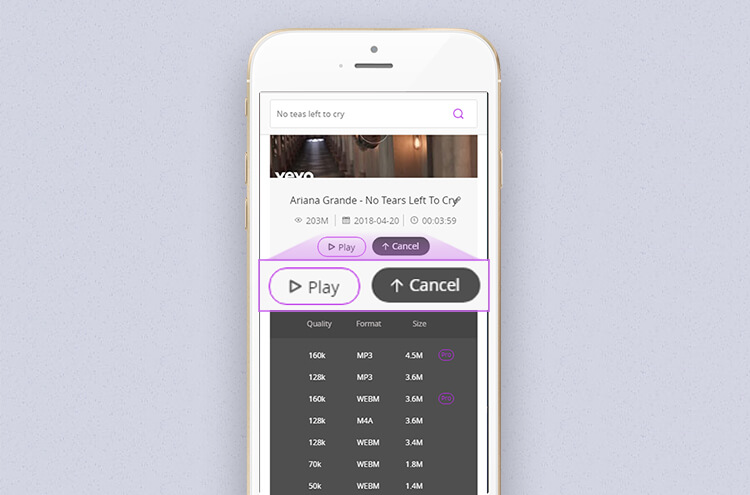 When you finished the video downloader on your iPhone, where to find the video file? Because you used Cheetah to download YouTube video on your iPhone, so you can hit on the browser's homepage. And you will find a "Download", the video you downloaded is saved on this menu.
So easy, right?
Now you can try to download videos on your mobile phone by following the steps.
Also, if you want to try with video link, that works, too.
Copy a video link from the Internet and search on Free Video Finder.
Then you can choose play the video or download directly on your iPhone. Now, we finished all the steps to download videos on iPhone, I hope it solved your question that : How to download videos on iPhone.
If you feel unfamiliar with the steps, the best way is to try a few more times.
Conclusion
How to download videos on iPhone?
We shared all the solutions for you,
And today's article is coming to the end.
If you can't wait to try Free Video Finder to download videos on your iPhone,
You may skip this and try Free Video Finder.
And feel free to leave any suggestion or question in the comments below.
We will try our best to solve your problem and help you to download videos on your iPhone successfully.
See you next time!
How to Download Videos on iPhone: