How to Download YouTube Subtitles or CC Fast and Easily? | AmoyShare AnyUTube
---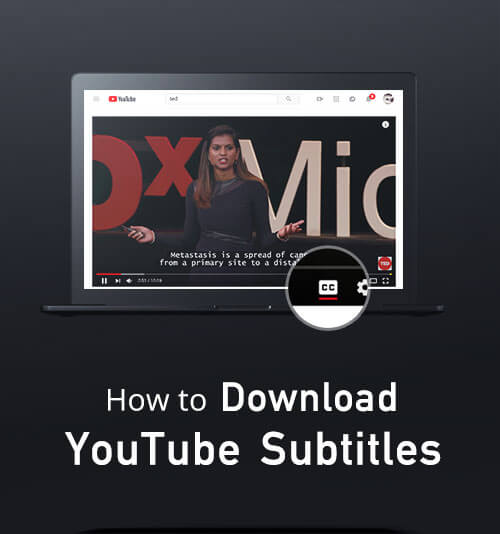 You may download YouTube videos often, but some videos contain subtitles you probably want to download a YouTube video with subtitles.
So how do you download subtitles from YouTube video? Today, I am going to share several steps with you to download subtitles from YouTube videos.
After that you will get the skill of YouTube subtitle download, then you can download subtitles for any YouTube video in a few minutes or less if follow my tutorial and install the right software on your computer.
So keep reading!
Part 1. How to Download YouTube Video with Subtitles
---
Firstly, there are subtitles for every single video on YouTube as YouTube auto-generated subtitles for those videos and 99% of the words spoken in the video will be correct in the subtitle that YouTube generate, so I will guide you how to download subtitles for videos on YouTube.
Way 1. Download YouTube Subtitles with AnyUTube
AnyUTube is powerful software for YouTube users, you can download any YouTube videos with it and download YouTube music in MP3 or other formats you need.
As for YouTube subtitle downloads, AnyUTube also can be the nice helper.
So, how to extract subtitle from YouTube videos? Follow the steps below:
1. Install the AnyUTube on your computer.
2. Pick a random video from YouTube and copy its link.
Go to YouTube.com and to find the video that you want to download the subtitles from, so, here I'm gonna select the random video as the example. I select Domics's video as the picture shows below: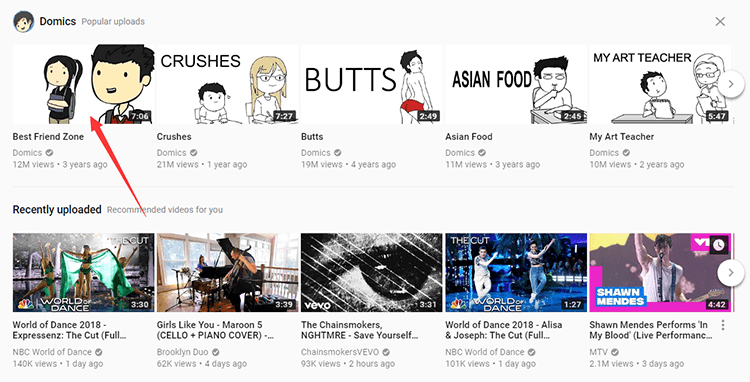 3. Open that video and copy its video link.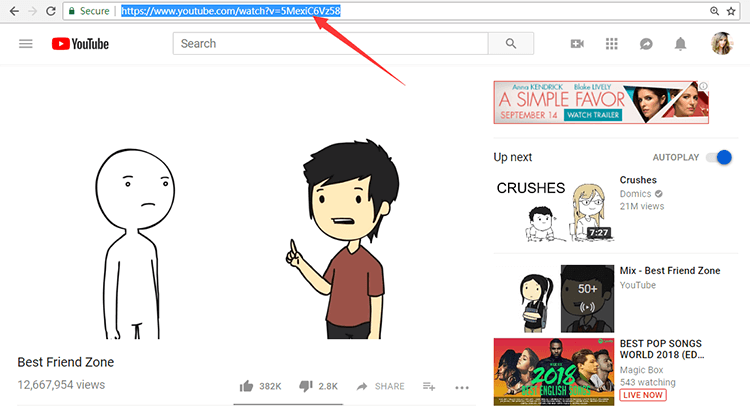 4. Download YouTube video subtitles on AnyUTube.
Copy video link is done. Now, open AnyUTube and paste the link that from the YouTube.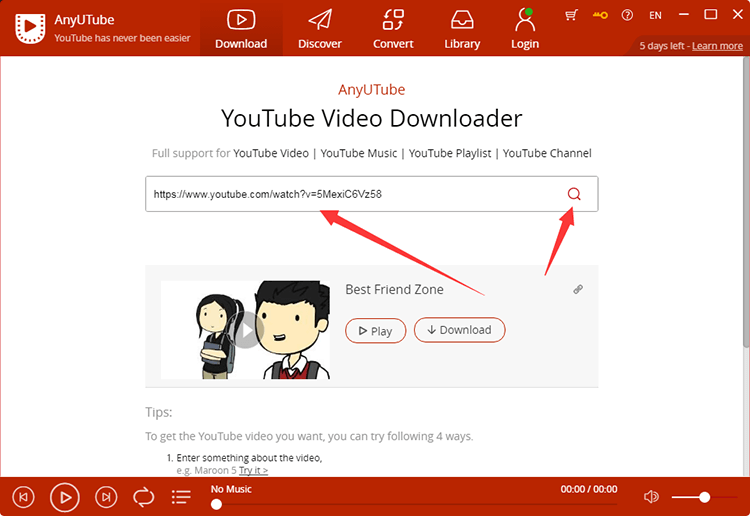 At this step, you can choose to play the video or download the YouTube video, but now our work is to download subtitles from the video. So, keep going, click the "Download" button then you will see: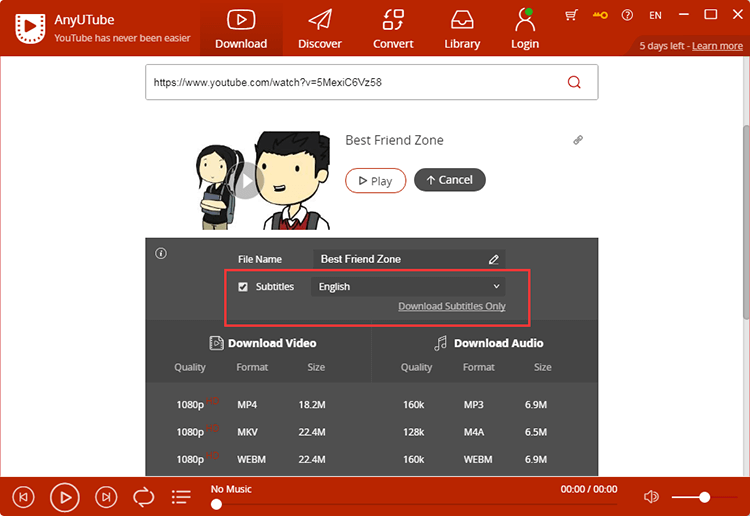 Tap "√" on subtitle then AnyUTube will auto-identify the language from the video, you also can other language if you need. Next, you should click the "Download subtitles only" then the subtitles download will start on the library, you can check that: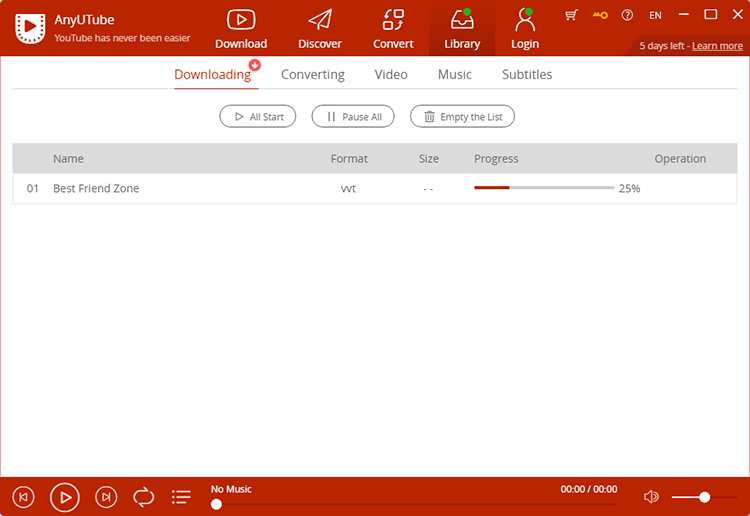 After the downloading finished, you can find the subtitle files under the "Subtitle":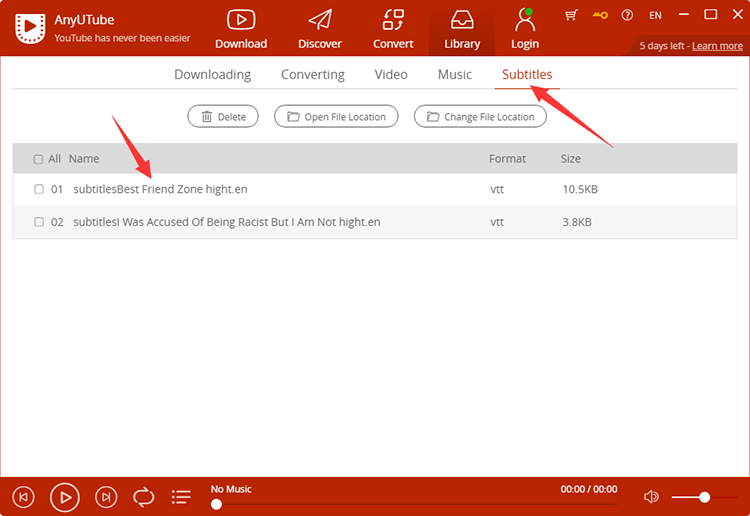 The subtitle you download on AnyUTube is in VTT format. So, if you want to open the subtitle, you may need a software to help you do that, I will share some with you later.
Now, it is the first way to download YouTube subtitles, next, I will show you another way to download subtitles from YouTube videos online. That will be helpful for someone who needs the transcript.
Way 2. Download YouTube Subtitles on YouTube.
Use the video I selected above and pause the video, as you can see there're some ads but we click on the 3 dots next to the share button as the picture shows: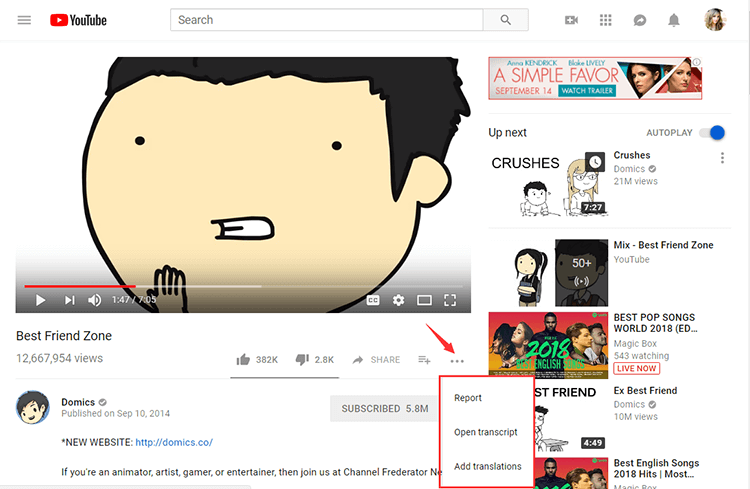 You will see report, open transcript and translations, now you press on the "Open transcript", you will see: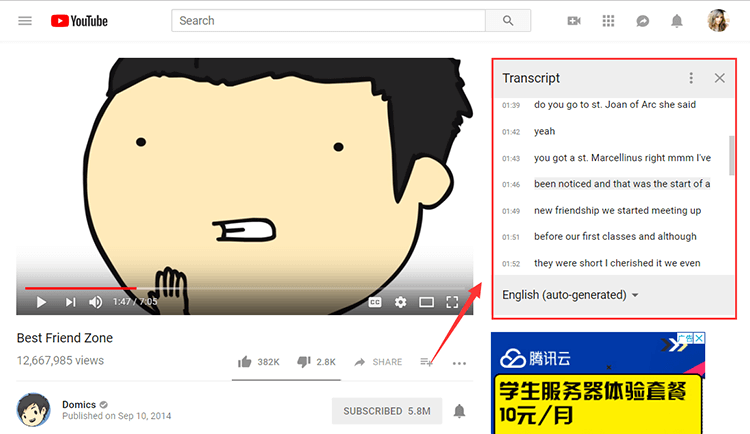 Now, the transcript of this video is opened here, you can see which transcript you want. Now, you can open a notepad or anything to save the transcript that you are going to get, next, choose the transcript you want and press right click on it then press on copy, then paste them on your notepad.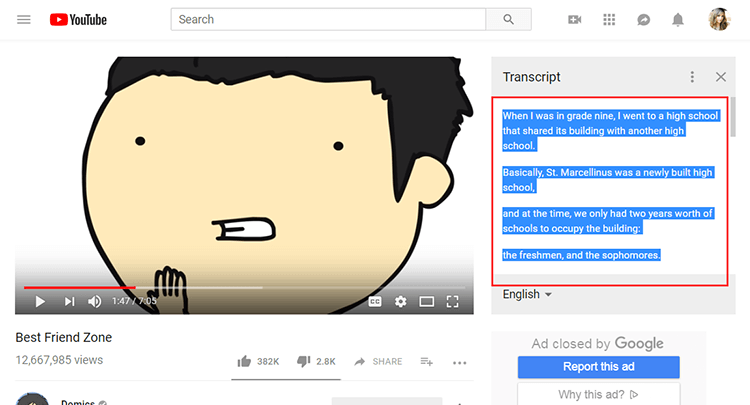 Stranscripts on notepad: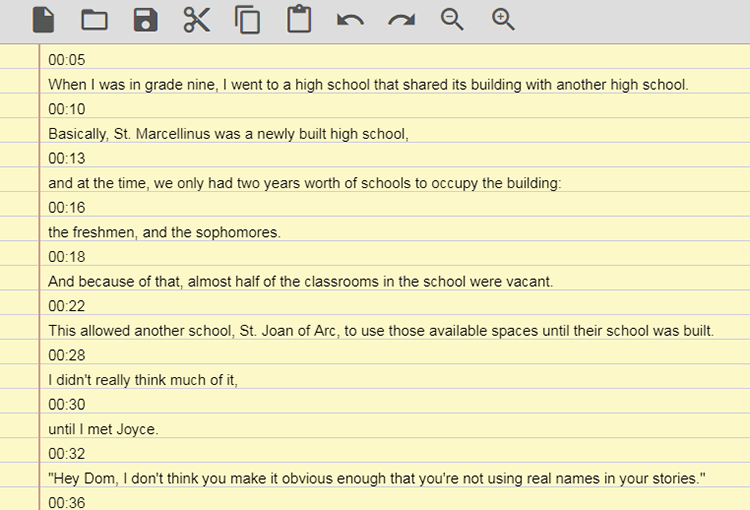 Part 2. 5 Media Player to Play Video with Subtitles
---
After you downloaded subtitles from YouTube videos with AnyUTube, how do you play video with VTT subtitle? Here are 5 media player that can help you to play the video easily!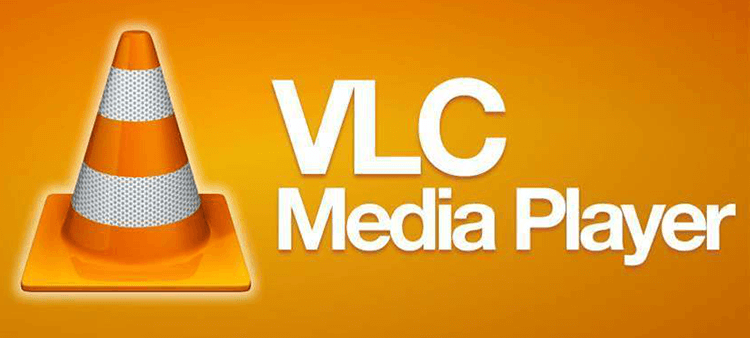 VLC is a free and open source cross-platform multimedia player and framework that plays most multimedia files. Back to our issues, how do you play video with subtitles? First, install the media player and open the video with VLC. Second, add local subtitles from your computer and play the video.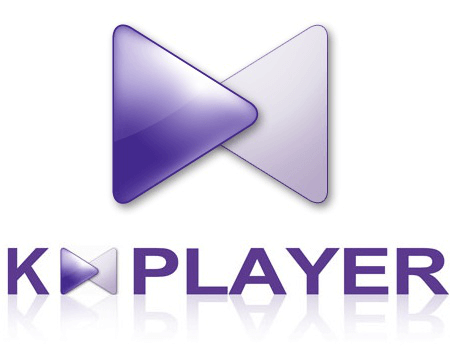 KM Player is the premier multimedia playback program for many users in 150 countries. Optimized multimedia can be played without any setting by using self-contained codec, and advanced users can use additional external codec. KM player supports over 20 formats subtitle options for you.

MPC-HC is an extremely light-weight, open source media player for Windows®. It supports all common video and audio file formats available for playback. It supports many subtitle options like .srt, .usf, .psb, .smil, .vtt and more.

SMPlayer is a free media player for Windows and Linux with built-in codecs that can also play YouTube videos. One of the most interesting features of SMPlayer: it remembers the settings of all files you play. But some people complaining about malware in the windows installer, so, be sure that you download SMPlayer from the official website. Our installer is completely safe and free of malware.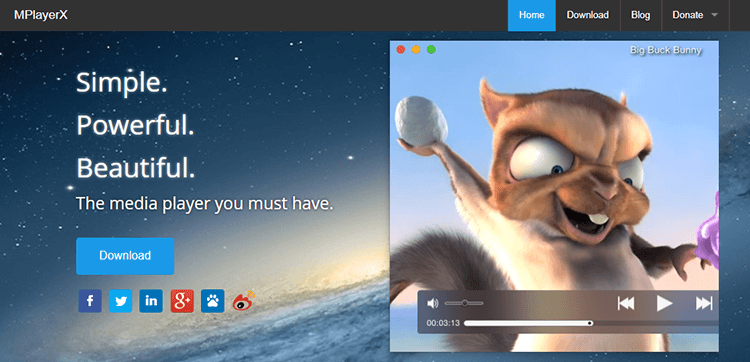 The multimedia player with the new eye-candy fashion, it can play or stream almost format of file; intelligently detecting the encoding of the subtitles; automatically find the next episode and supports Apple remote to watch video in sofa more comfortable.
Part 3. 4 Software to Read Subtitle Files
---
When you download subtitles from videos then how do you open it? Or convert the subtitle to the formats you need? Sometimes, that would be failed if you don't have a subtitle opener on your device. Especially for some files, you have to need a specific reader, so, I am going to share some readers with you for read the subtitle of the video that downloaded from AnyUTube.

Aegisub is a free, cross-platform open source tool for creating and modifying subtitles. Aegisub makes it quick and easy to time subtitles to audio, and features many powerful tools for styling them, including a built-in real-time video preview.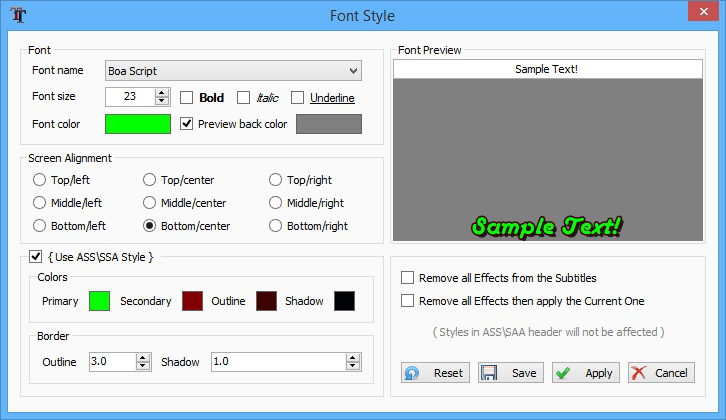 Batch Subtitles Converter is A handy GUI tool to convert more than one subtitles files ( including mkv, mks files ) to 100 subtitles format. Convert more than one subtitle files to 100 subtitles format. Plus set encoding and framerate. Just drag and drop any sub files or even mkv, mks files into Patch Subtitles Converter. Then select your desire format, encoding, framerate then press Convert. Also you can skip encoding, framerate options if you want to just convert the format.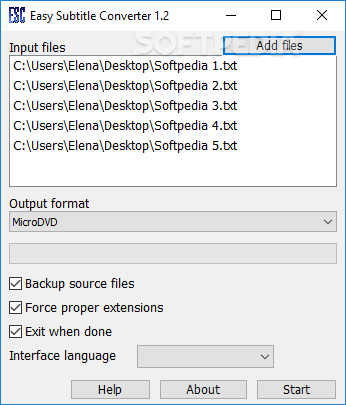 Easy Subtitle Converter is an application that allows you to convert subtitles between several formats, including SRT and SUB. This software does not need to be installed, so that makes Easy Subtitle Converter portable, all you have to do is select the output format and initiate the conversion process with the simple click of a button.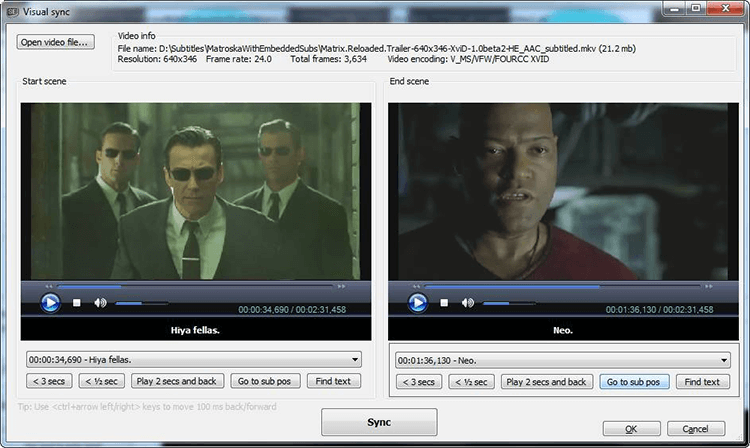 Subtitle Edit is a free (open source) editor for video subtitles, with it, you can easily adjust a subtitle if it is out of sync with the video in several different ways. You can also use SE for making new subtitles from scratch (or translating subtitles. More features like: open subtitles embedded inside matroska files; open subtitles (text, closed captions, vobsub) embedded inside mp4/mv4 files; Create/adjust/sync/translate subtitle lines and more.
Conclusion
---
Today, I share 2 easy ways with you to download YouTube subtitles, and some practical tool for helping you to play subtitle embedded videos or read subtitle even convert subtitles. I hope all of these will solve the problems that you have. If you have any questions when you use AnyUTube to download subtitles, please feel free to contact us or comment below. Anything else about subtitle downloads is welcomed here.
See you next time!
Related Articles to Download YouTube Subtitles
How to Download YouTube Video with Subtitles: