How to Download Vimeo Videos Online and Free?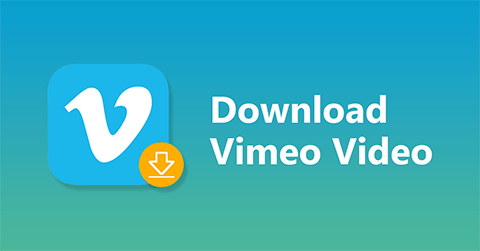 How to download Vimeo videos online quickly and free of charge?
Vimeo is one of the most popular video-sharing websites.
There are more than 16,000 video uploads every day.
That means even if you spend a whole day in them, you still fail to finish.
But you can download Vimeo videos to watch offline, right?
So it's important to have a free Vimeo video downloader online for saving a Vimeo video.
Where to find a free Vimeo downloader online and download video?
Don't worry about that, we are here to help you!
Keep reading and I will share the best way to download Vimeo videos online free.
Part 1 How to Free Download Vimeo Videos Online?
First, Free Video Finder is the video downloader I want to share with you. It is 100% free and safe free video download sites which allows you to get free download video from websites like YouTube, Vimeo, Dailymotion and more.
So, how to download Vimeo videos with Free Video Finder?
Let's see how it works.
Step 1: Enter anything about the video into the search bar (Here we take "music" as an example). Click the "GO" button. Then you will get quite a few familiar results.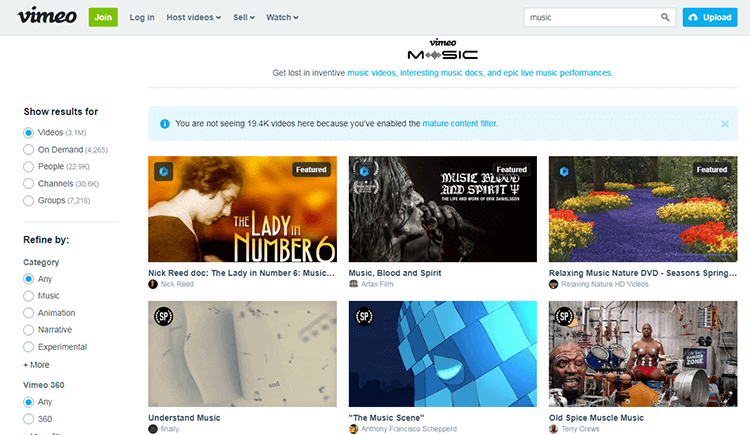 Step 2: Click on the video you want, and preview it to make sure it is the right one.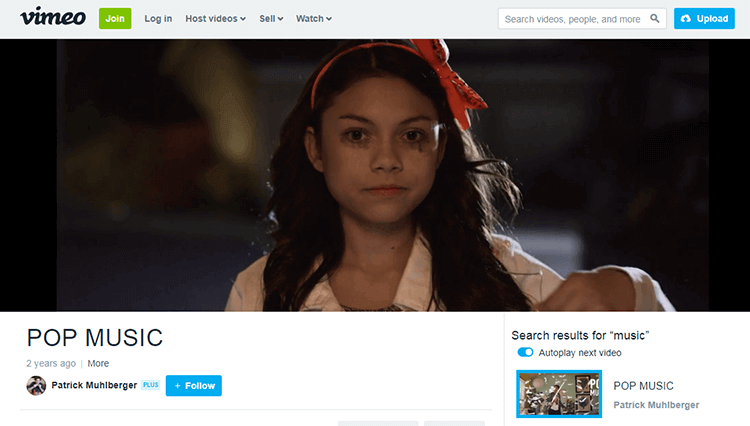 Step 3: Copy the video link and paste it on Free Video Finer to find a Vimeo video.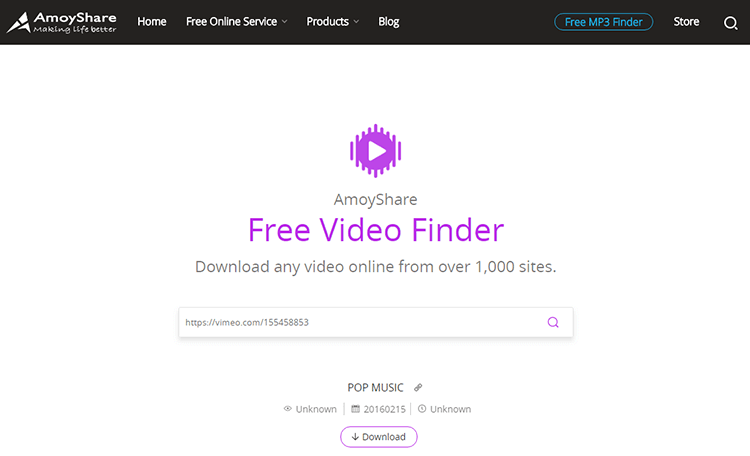 Step 4: Click download button and choose video formats.
You can get the video easily through the method above.
Notice:
Sometimes you will find a "download" button on the page, at this point, you can download Vimeo videos directly by clicking download icon. However, for privacy settings, you may not see a video download button which means the best way to get the Vimeo video download is using video link to find and download video on Free Video Finder.
Part 2 How to Download Private Vimeo Videos?
As we mentioned above, you can't download private Vimeo video online, so what's the solution to download a private Vimeo videos to your computer?
For Vimeo videos not available for download, you should try private Vimeo video downloader - AnyVid due to the following features.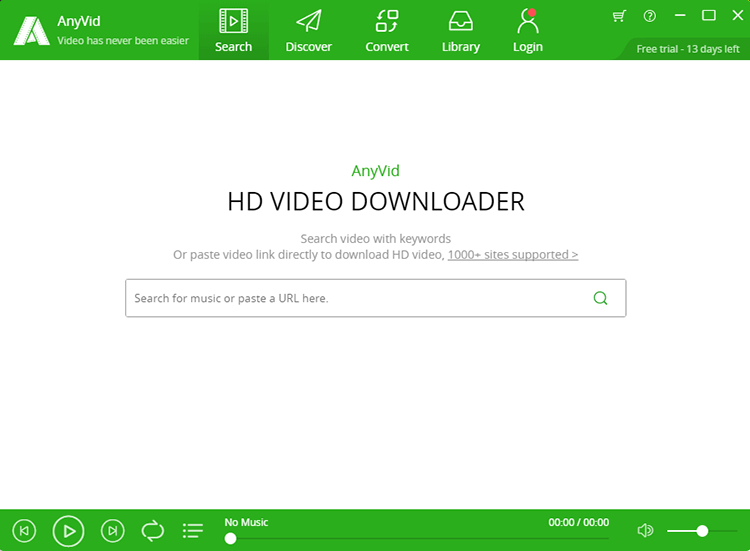 ✔1000+ sites supported with unlimited video resources, such as YouTube, Facebook, Archive, and more.
✔ Powerful search algorithm enables users to grab videos from online streaming sites by entering the name of the songs, albums, and artists.
✔ High-quality video download gives you wonderful visual experience.
✔ No ads and virus will bother you.
✔ Preview and play downloaded the video to avoid the error downloading.
✔ Fast download speed and batch download which will save your quality time.
Now, let's see how to save Vimeo videos with AnyVid.
Option 1. Search via URL
Step 1: Copy the URL from Vimeo and paste it into the search bar. Then you can see the search result.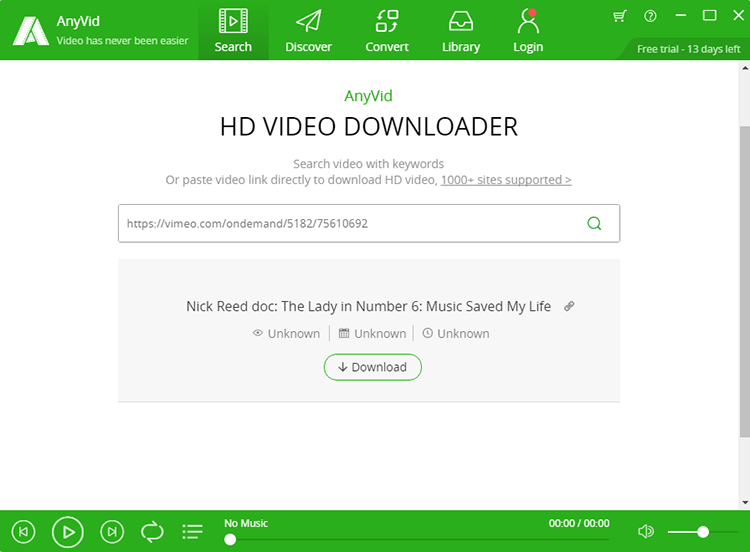 Step 2: Click on "Download" button and choose a format to get it.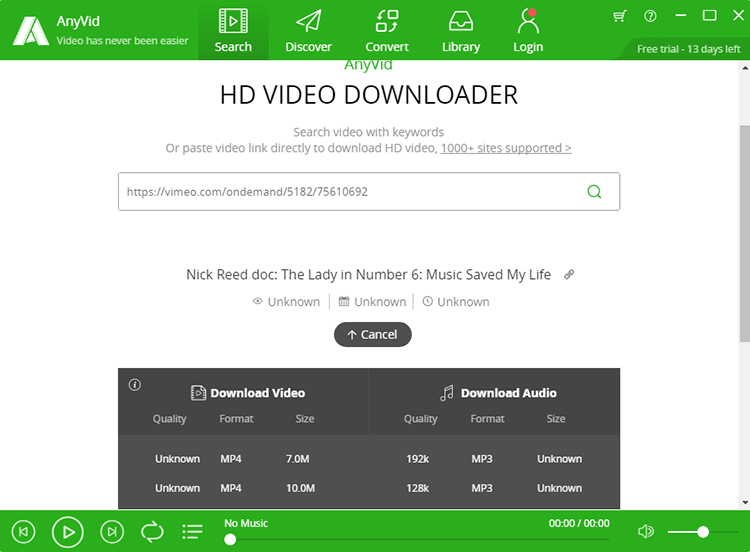 Option2 Download Vimeo videos while browsing
AnyVid embedded 1000+ sites for you to discover more videos and download video directly on AnyVid. So you are allowed to discover Vimeo videos and download it by clicking download button on AnyVid.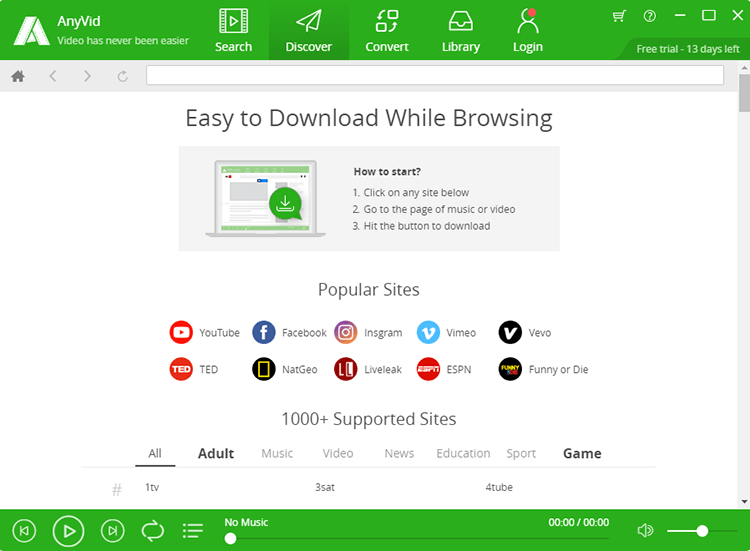 Step 1 Open Vimeo on AnyVid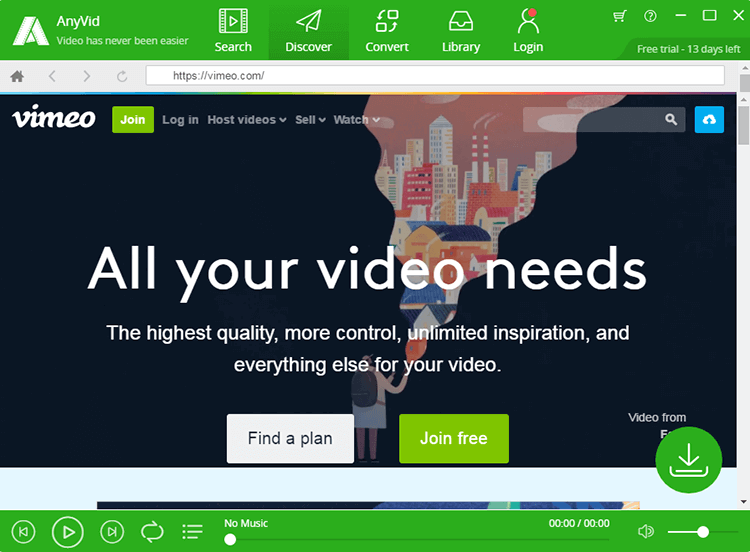 Step 2 Explore video on Vimeo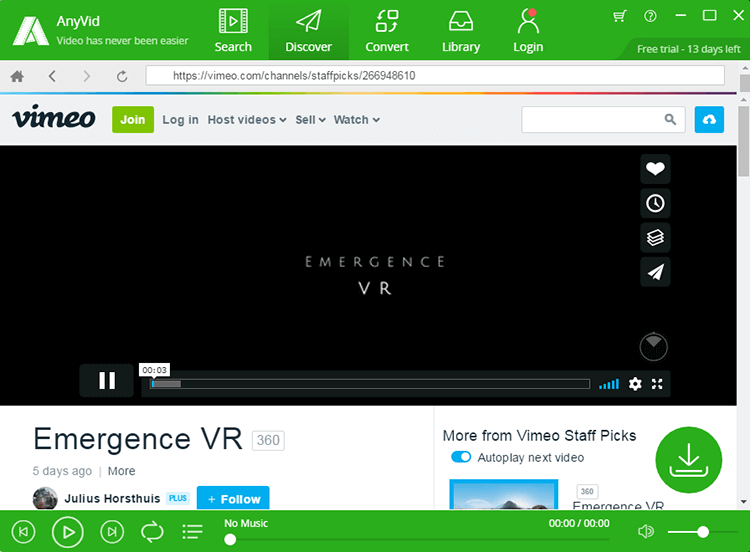 Do you see the green download button in the lower right corner? Yes, you can download Vimeo videos by clicking this button, pretty easy right?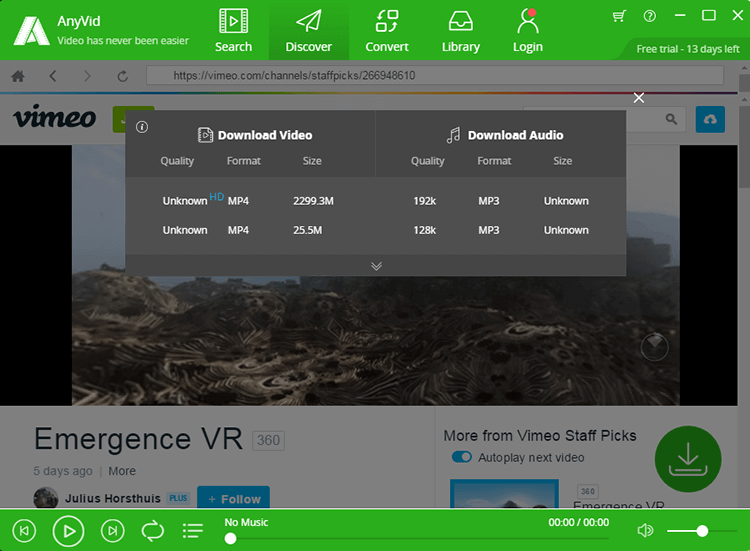 Quick Tip:
Suppose you have downloaded Vimeo videos, you might be wondering how to add it to your devices? Go to the Library, click the Change Saved Directory or wherever you want, and the video will be added within seconds.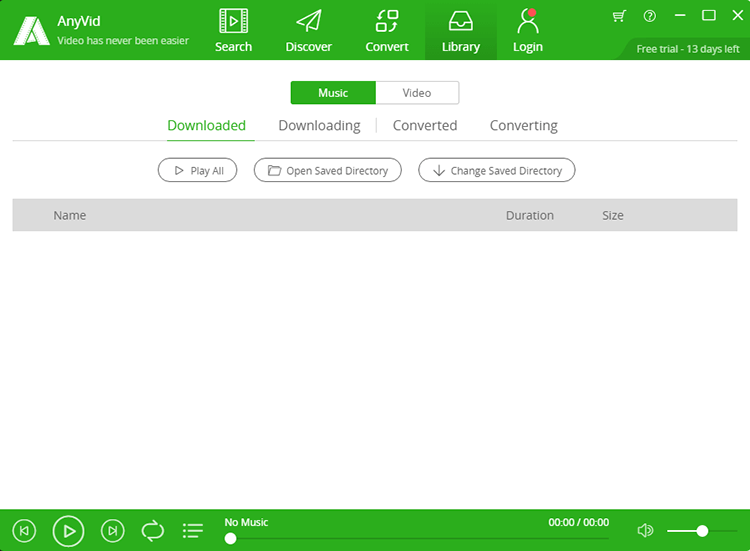 Conclusion
By now, you have mastered the skill to download Vimeo videos online free, right?
If you like to download Vimeo videos online then Free Video Finder is your best choice.
What if you need a more powerful video downloader then how could you miss AnyVid?
We will try our try best to provide you with the best video service and tools.
If you like our online video downloader, please share it with your friend!
Thanks for your support!
How to download Vimeo Videos online free?