How to Download Facebook Live Video Step-by-step?
---
Why do you want to download Facebook live video?
Reasons like watch the video offline; re-use the video such as post on your Facebook, Twitter or whatever.
We know that Facebook doesn't allow you to download video from its platform, So we can find a lot of ways to make it happen on the Internet, like use online service.
But today I will share with you the easiest way to download live video from Facebook, you only need an app called AnyVid.
If you think that website is more convenient than app, just because you need to download and install app on your mobile, you are wrong.
When you use the website to download Facebook video, you may have some problems like ads, virus or anything could damage your devices, so install a safe app is a better choice.
BTW, the app is not free but you will love it!
Why you should buy this: Download Facebook live video easily and fast. The price is acceptable. No ads, no virus and plug-ins.
Who it's for: Those who prefer downloading Facebook live video for reusing.
How much it will cost: $9.99 (1 Year) / $19.99 (Lifetime)
Why we picked the AnyVid: Most of the app on the market is only focused on downloading Facebook videos but not live video, so AnyVid is the only one can let you download high quality Facebook live videos easily.
For the price, I promise that AnyVid is the best video downloader app you can buy at 9.99$ from the all downloader app we have tested. Many of apps have same issues like ads, virus, download failed, search failed, even the app failed to open. But AnyVid just so good, nothing bad happens!
If you like to download video from the Internet except for Facebook, you also can download video from over 1000 popular sites like YouTube, Twitter, Dailymotion, Vimeo, Vevo, etc. You can download HD video or high-quality music with AnyVid.
How to download Facebook live video?
---
Before we start our step-by-step guide, you need to download AnyVid app and install it on your mobile phone.
Step 1. Copy Facebook live video URL
Which live video do you want to download from Facebook? Go find it and copy the link from the address bar of browser. You can download your own live video or someone else's video.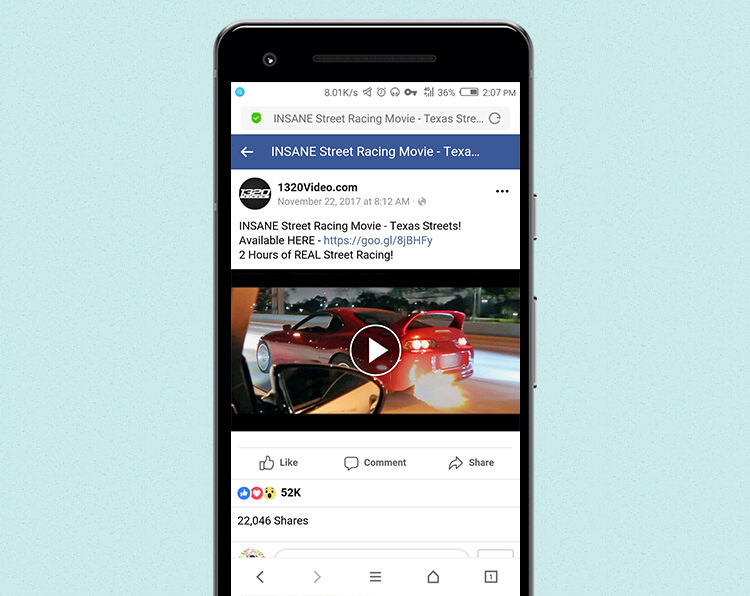 Tip: If you want to discover more videos, you also can type keywords on AnyVid to stream videos. Such as you can search for YouTube videos by keywords or URL, and you can stream YouTube videos without ads.
Step 2. Open AnyVid and paste video link
Open the app and paste the video link into the search bar, click the button and you will find the video you want below.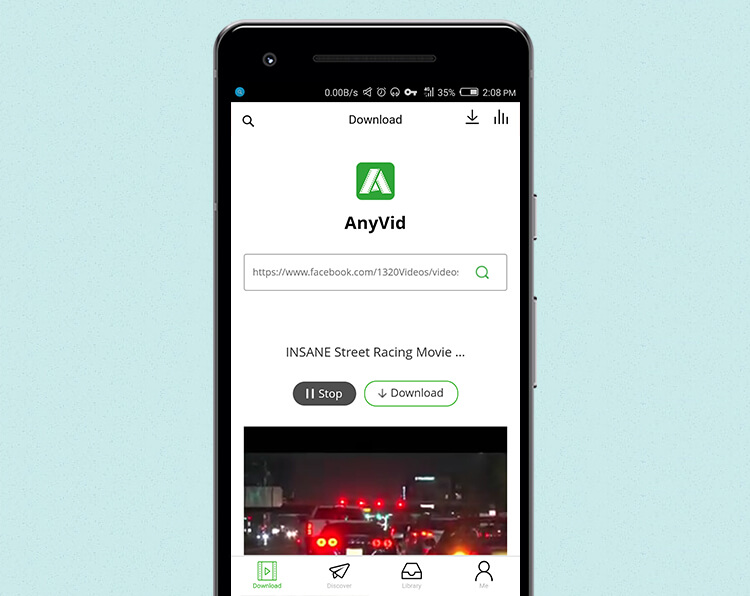 Step 3. Download Facebook live video in seconds
Tap "Video" button and you will have a drop-download menu with options like video formats and quality. Choose what you need by tapping the button, and the download will begin.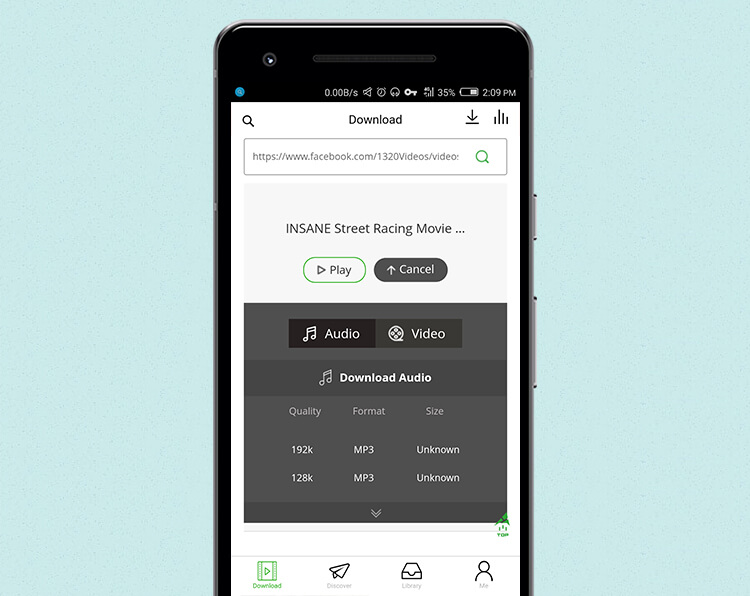 Conclusion
---
If you want to download Facebook live video, use AnyVid.
If you want to download more videos like YouTube video, Dailymotion video, etc. Then use AnyVid again.
With this tiny mobile app, you can:
√ Download Facebook live video easily and fast
√ Download high quality Facebook music
√ Download more video from 1000+ video sites
√ Cut and edit video as you needed
There are more stunning features for you to explore, tap the download link above and start your first download on AnyVid.
Luna Davies has been a technology writer for the last seven years, which covers mobile, Internet service, social media, and the good and bad of tech.