Best Convert YouTube to MP3 Downloader (Online, Mobile, Desktop)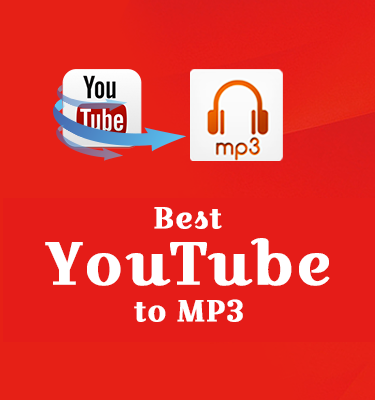 I am listening to YouTube songs while writing this article.
Well, I guess you are also listening to music while reading my article.
Since we all love YouTube, you must have encountered the Same Problem - how to download YouTube music to MP3 files?
How to download YouTube to MP3 files for offline listening?
It is NEVER an easy job!
This is why I spent days doing research and trying different YouTube to MP3 converters on different devices.
Now I've figured out the BEST and EASIEST way to extract MP3 files from YouTube.
From over 100 similar converters, finally, I handpicked the top 10 YouTube to MP3 downloader as follows.
(As different tools focus on different usage scenarios, my list is classified in terms of supported devices, so you can quickly find the solution as needed.)
Except for devices, I also take other features into consideration when I'm looking for good converters. If you're the same as me, you may easily find what you seek for as follows.
Top 5 Online Converter for YouTube to MP3 Songs
Whether you want to listen to YouTube songs on smartphone or computer, YouTube to MP3 sites will always be your first choice.
YouTube to MP3 Converter for Mac & Win
Different with the YouTube to MP3 apps, the MP3 YouTube converters on Windows and Mac provide more excellent features.
Just check more detail about the recommended programs from the section.
YouTube to MP3 Converter for Android
As for the Android users, you can download some YouTube to MP3 APK converters to extract music from YouTube. And then you do not have to transfer MP3 to the smartphone as for the case.
All-in-one YouTube to MP3 Converter for iPhone
For there're so many choices, you may want to ask:
Is there any software that can satisfy all my requirement?
Well, if you mean a music tool that enables you to listen to music online, download music for offline listening, convert video to audio file, transfer music to iPhone without iTunes...then YES!
It seems like something impossible, but with AnyMusic, you'll change your idea.
Conclusion
Do you know how to convert YouTube to MP3 now?
Streaming media like music and video are already parts of our daily life, I do hope you can benefit from this article.
Most people love to enjoy music on the go, like my sister, she only listens to songs on her iPhone. But I'm sure there are still quite a few music fanatics like me, who listen to music on multiple devices.
If you know any YouTube to MP3 converter better than above, you're welcome to share with us via [email protected] or just leave a comment below.