Top 10 YouTube to MP3 Converter Online Free 2018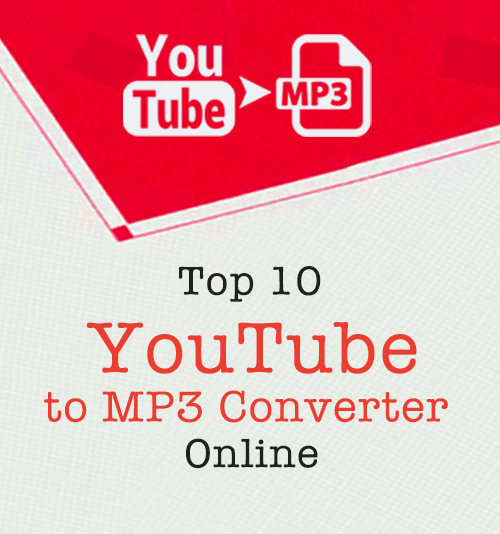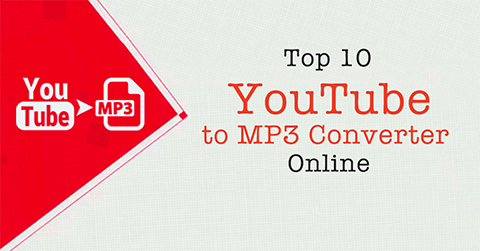 As a video-streaming lover, I visit YouTube every day.
Indeed, YouTube is the best place to explore amazing videos and audio.
And that makes me thinking that what if I want to download the voice from YouTube videos?
Next, I desperately need a YouTube to MP3 converter online to help me do that.
I am sure you have the same problem as I do.
I know the first thing you remind may the YouTube to MP3 software,
Right, but not 100% true…
Because I am going to share 10 free online YouTube to MP3 converter.
You don't need to install YouTube to MP3 downloader software on desktop,
Actually, quite a few online YouTube converters can also perform remarkably.
So today 10 best online YouTube to MP3 converters will be listed in this article,
But it does not mean that you can only convert YouTube video to music.
Actually, many video sources are supported as well. Let's see.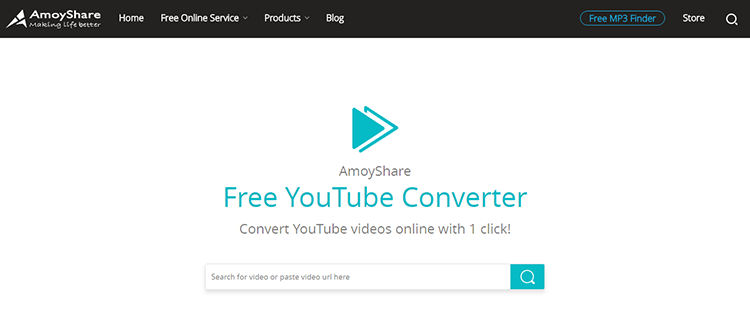 Free YouTube Converter is an online YouTube to MP3 converter by AmoyShare . With Free YouTube Converter, you can easily convert any YouTube video to MP3 or any formats you like according to your needs and devices. It's totally free of charge and ,ad-free, you can download YouTube MP3 by keywords or video link in a few second. Most important thing is that if you need to batch download YouTube video to mp3 or mp4, the desktop of AnyUTube will help you a lot.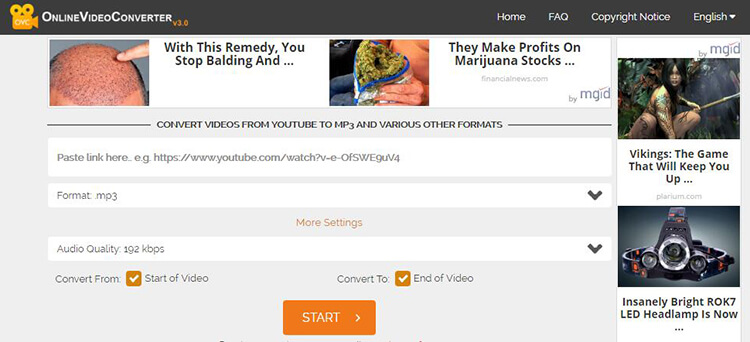 In Online Video Converter, the way you convert videos from YouTube to MP3 is pasting URL. And then you can choose audio format as needed, such as MP3, AAC, OGG, M4A and etc. If you want to download YouTube videos, it is also OK. Online Video Downloader provides several audio quality options as well. Since it's an online service, you don't need to install any software. And you can convert YouTube videos as many as you want even without registration.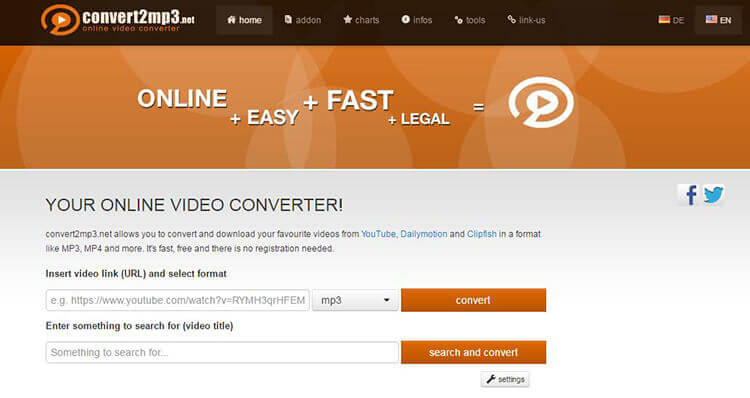 There are two ways to search video sources, by pasting URL directly, or to search something related, like video titles and more. After that, you can choose audio format to convert on the online YouTube to MP3 converter, as well as video download formats. Thus, no matter you want to download streaming YouTube videos, or to extract audio music later. Convert2MP3.net can easily handle that.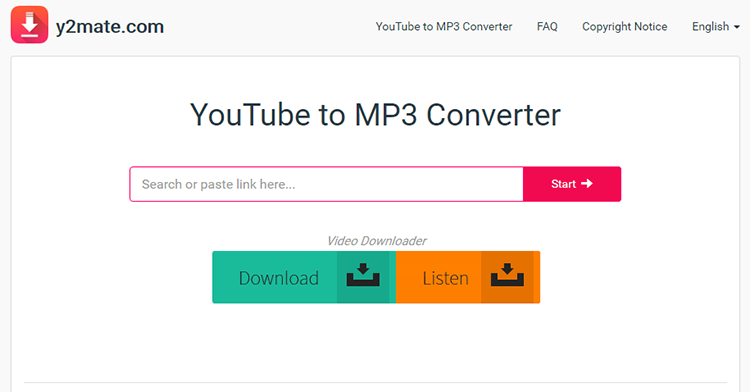 Y2mate is an online and easy YouTube to MP3 service which is focuses on free HD video downloads. You can find massive amount of videos and music then download them from any sites including YouTube, Facebook and Instagram. When you find the YouTube video on Y2mate then you have different formats to choose as video or audio like MP3 (320kbps, 256kbps, 192kbps…) and MP4 (720P) and download them as the file you need regardless of whether you are using Windows, Mac or Linux, Android, iPhone. It also supports uploading the converted files to your DropBox and Google Drive.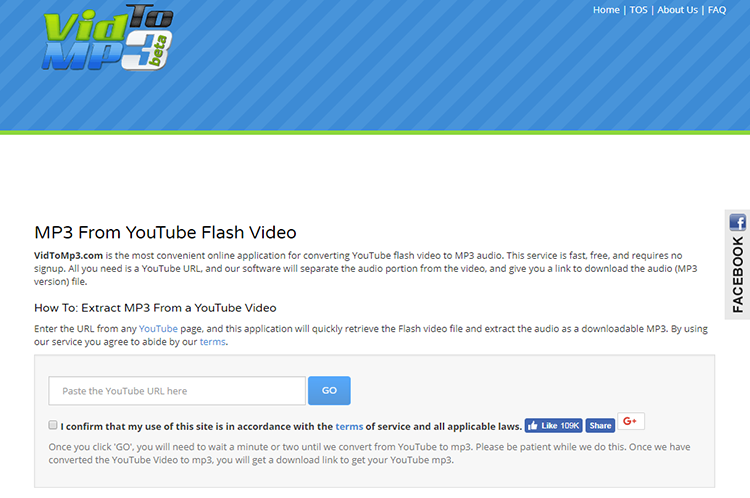 With over 125K Facebook sharing, ListenToYouTube.com has been a popular YouTube to MP3 converter online site. The way you extract MP3 from YouTube videos is also URL pasting. Once you click on the Go button, wait for one or two minutes, and then you can download MP3 music from YouTube. In addition, the music files you convert are all in high quality.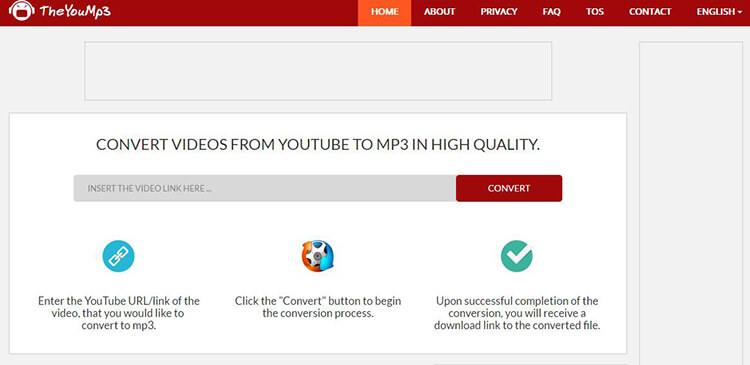 The YouMp3 YouTube video to MP3 converter online enables users to extract MP3 files from videos with long hours. For instance, if you want to convert YouTube to MP3 online more than an hour, TheYouTube.com can still handle the conversion at a high speed. And it is compatible on mobile devices, like smartphones, tablets, and desktops.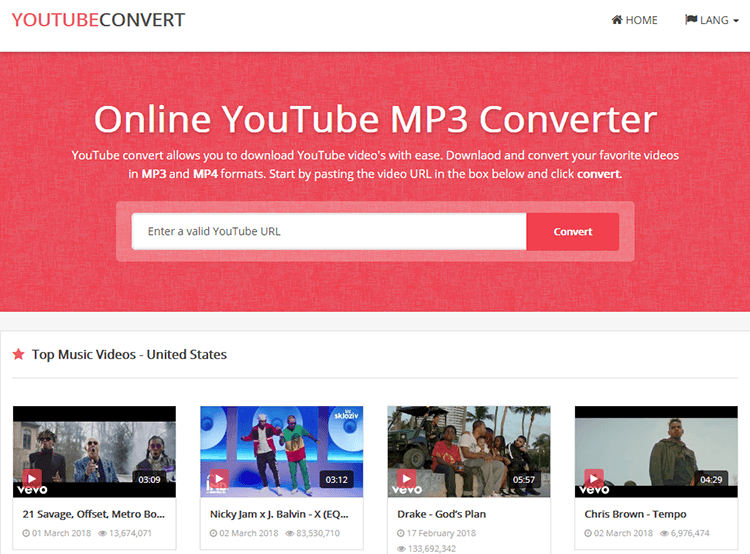 YouTubeConverter can convert MP3 from YouTube video in 15 seconds averagely by pasting the video URL. And you can choose audio download quality in low, medium and high. As for download speed, you will have 3 options - 320Kbps, 256Kbps, 192Kbps, 128Kbps and 64Kbps. There is no ad and pop-ups, so as a YouTube to MP3 online service, it's quite nice.

Flvto can work on any browsers too. With the funny interface, the video conversion process is more like an interesting game for most people. Enter a link of video and then choose which audio format you want to convert, such as MP3, MP4, MP4HD, AVI and AVI HD. Moreover, you can add Flvto.biz to your Chrome as an extension. And if you want more YouTube to MP3 converter online like Flvto, you can click here to check Best 5 Flvto Alternative to convert YouTube to MP3.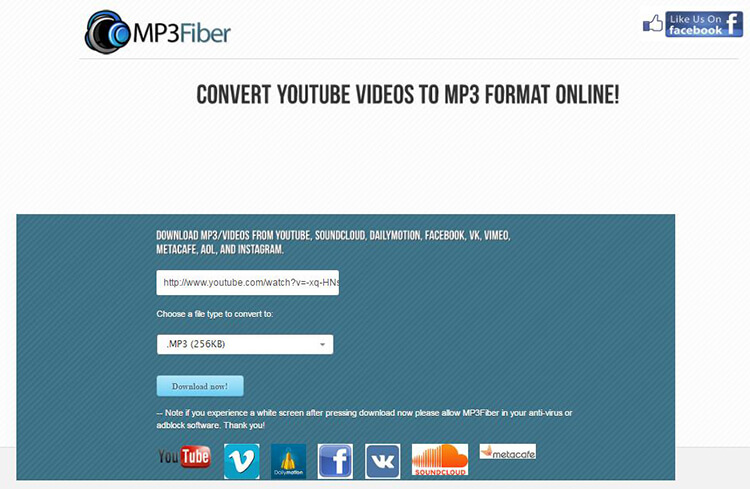 MP3Fiber offers streaming YouTube video to MP3 music conversion for free in limitless way. You can download and extract from a wide selection of video sources to MP3 files. Or you can also use MP3Fiber to convert audio files among MP4, MP3 (128KB), MP3 (256KB), MP3 (320KB) and AAC. In addition, the online YouTube video to MP3 converter has no limitation to audio conversion, so just grab audios online as you want.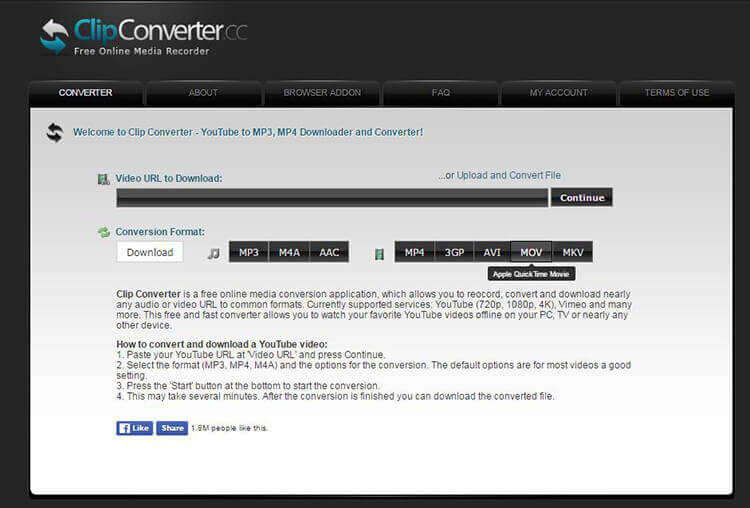 ClipConverter supports users to upload YouTube videos in 720p, 1080p and 4K. You can convert not only streaming videos from YouTube, but also from your computer storage directly. Before you download and convert MP3 files from video sources, you can choose output formats as MP3, M4A and AAC audio format first. After conversion, you can enjoy MP3 songs videos offline on computer, TV and other digital devices.
Conclusion
We rounded up 10 YouTube to MP3 converter online above.
The easiest way to download and convert YouTube video to mp3 has been found.
My first choice is Free YouTube Converter of course.
I won't say any fancy words about it again.
Anything wonderful about Free YouTube Converter should be explored by yourself.
If you have any question and suggestion about the YouTube converter we've shared.
Please feel free to leave comment below.
We are glad to solve any problem that bothering you.
Meanwhile, you are welcome to share other good YouTube to MP3 converter with us.
Thanks for your reading, see you next time!
Top 10 YouTube to MP3 Converter Online: