Best 5 YouTube to MP3 App for Android 2018|MP3 Converter
---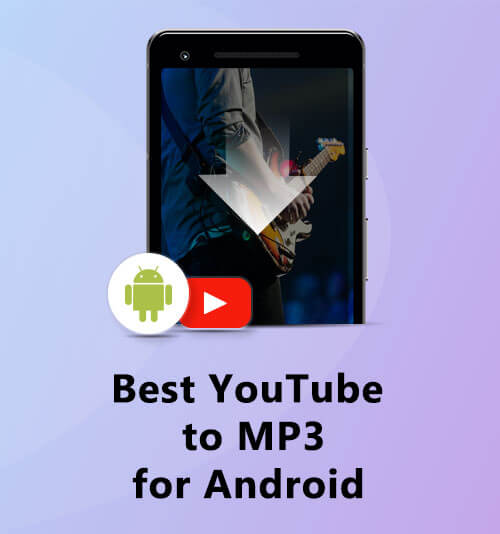 For those who want to download YouTube to mp3 to their mobile phones, a powerful YouTube to MP3 app is very necessary.
If you convert YouTube video to mp3 format on your computer, you can find many free YouTube to mp3 converter websites on the website.
But if you are looking for a convert YouTube to MP3 app, you will have more choices, but at the same time you will be more confused, because too many choices will cause you to not know how to choose.
Don't worry, I am here to help, today, I am going to share the best 5 YouTube to MP3 app for Android mobile.
---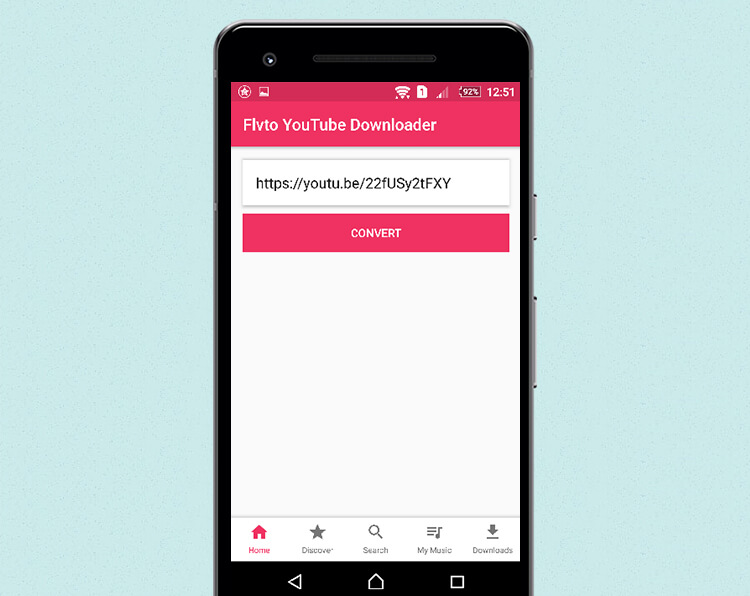 Flvto YouTube Downloader is the mobile version of online downloader Flvto, I believe that you have definitely used this website before, and this website is one of the more famous YouTube to MP3 online service.
However, before this, the site did not launch its mobile version, perhaps because more and more people want to use this service on their mobile phones, so they developed the mobile version of Flvto to convert YouTube to MP3.
Before you use the Flvto YouTube Downloader, you need to enable the apk installation from unknown sources by setting it on your Android: Open your Android device settings > Security then check "Unknown sources".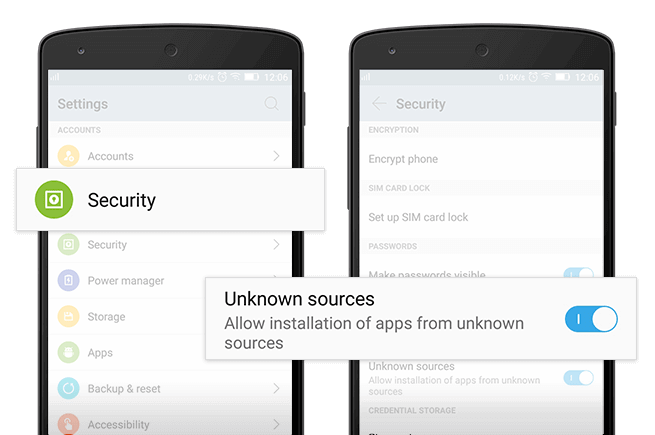 In terms of use experience, it is no different from online services. If you know how to use that online website Flvto, then this is very simple for you. So, if you are familiar enough with FLVTO, then you can choose this Android app to convert YouTube to MP3 on your device.
How to convert YouTube MP3:
1. Search YouTube video by video link.
2. Choose file formats and quality.
3. Download video or music in the formats you need.
---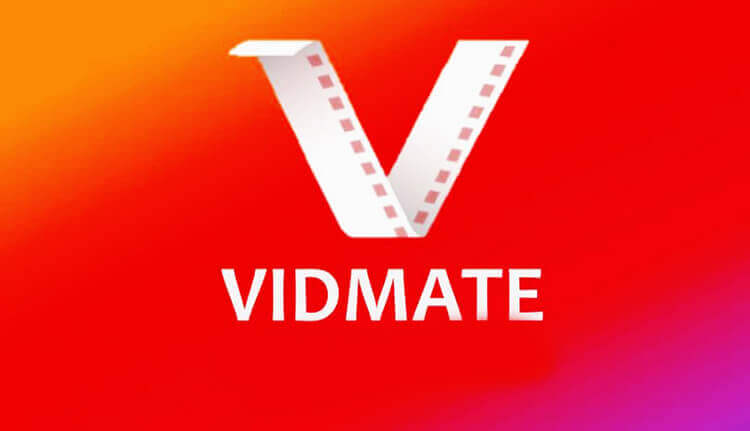 Vidmate is one of the best YouTube to mp3 app for Android, many users have it for years because it does work perfect. So here is the brief introduction of Vidmate, Vidnate is regarded as one of the best YouTube to mp3 converter, it featured in download HD video, convert YouTube video to mp3/mp4, no limit on downloads etc.
As usual, when you download Vidmate on your Android, you still need to check the "Unknown sources", because this YouTube to mp3 app android is a third party app for it is not from Google Play, for making sure that YouTube to mp3 works, you need to go to setting.
---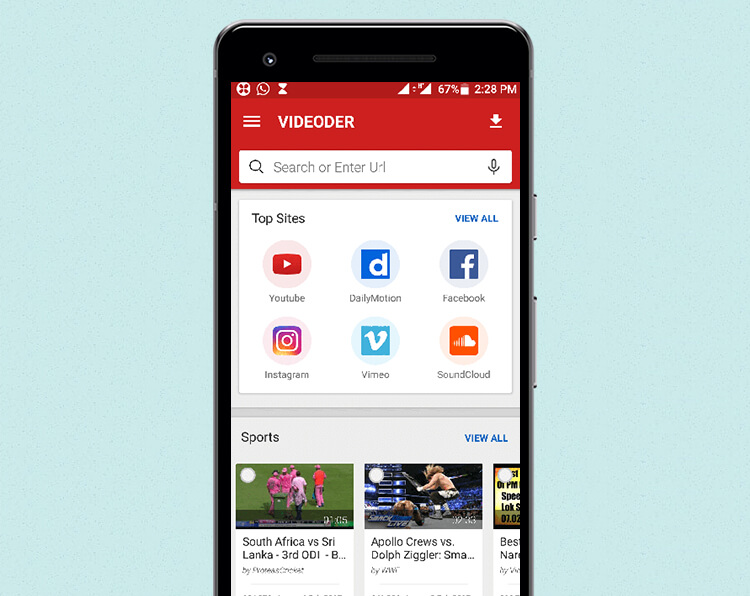 "The only app you'll need to dive into the world of entertainment" is the web slogan on the official site of Videoder. It aims to being a powerful YouTube downloader for Android users and much more.
As a YouTube to mp3 android app, what all can Videoder do? First, it allows you to download 4k video from 50+ sites like YouTube, Facebook, Instagram, etc. you also can download music from YouTube, Soundcloud and vk by Videoder, of course, YouTube to mp3 songs is available. More stunning functions like batch downloading, set cover, edit audio tag and customize themes are also very popular among users.
---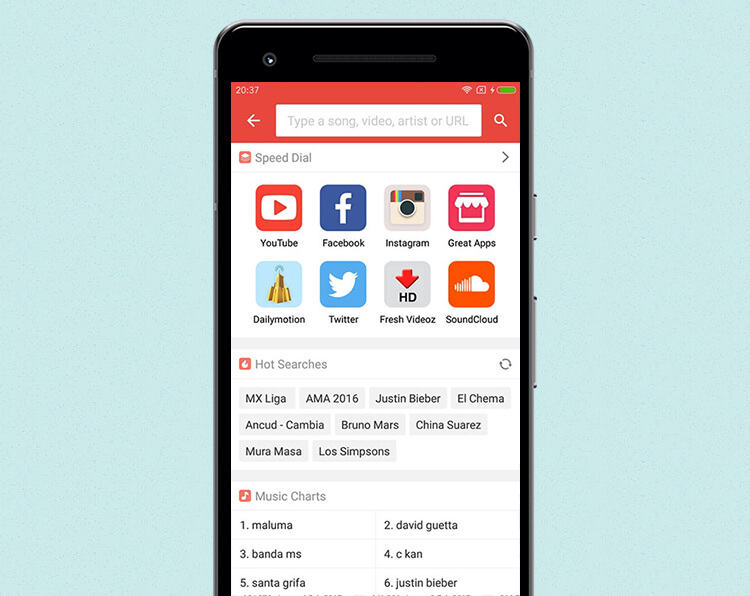 Snaptube is a YouTube mp3 converter app for Android that launched in 2014, till now it has earned 40,000,000+ users and 10,000,000+ likes. It is simple and easy to use that you can download free video and music from YouTube, Facebook and Twitter.
Snaptube supports 21 sites including Vevo, Vimeo, Dailymotion and more. If you want to download YouTube video to mp3, you can search video with the keyword then you can download YouTube mp3 on your Android mobile phone. If you need to download video then you can choose the small size of 360p or the high-definition of 1080p.
When you use Sanptube to convert YouTube to MP3, there is no extra encoding process or plugin, meanwhile, it can save space with a smaller file and listen to your fancy music and video at any time you want.
---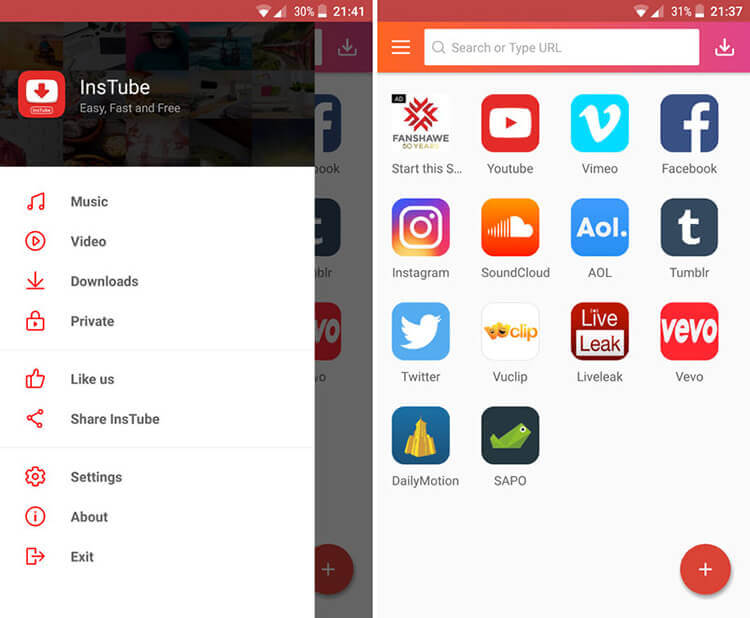 insTube is a simple YouTube to MP3 app for Android smartphone, you can download and convert video or music from various popular websites like YouTube, Facebook, Dailymotion and more. It has an eye-catching design and clean interface. The point is that it's easy to use. So don't worry, you can handle it.
With insTube, you can download music and video from 100+ sites, of course, YouTube included. For music, you can download the high-quality music in MP3, M4A formats, for video, you can download video in MP4, 3GP.
insTube would protect your video privacy which means video lock offers personal space for your videos and music, you can hide them if you don't want to show them to others.
We are done here. Of course, your choice is much more than that. I recommended you several popular YouTube to MP3 apps above, and they are all recognized by users. If you like, you can download it and start your fist try.
Conclusion
---
Sometimes there are too many options that will cover what you originally wanted.
If someone has provided the best options, you just have to make a decision.
Simple! So, do you find any YouTube to MP3 app you like from what we shared?
Try one of them, things are gonna be easier than ever.
Related Articles to Best 5 YouTube to MP3 App for Android
Best 5 YouTube to MP3 App: