How to Download YouTube Playlist to MP3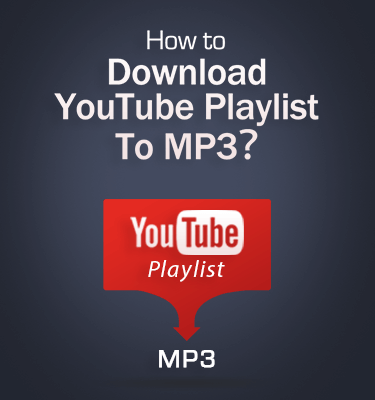 You probably know how to extract music tracks from YouTube videos.
But I guess you've been tired of converting YouTube music one by one.
How about downloading all songs from YouTube playlist?
It sounds fantastic, right?
I'm so excited to share my favorite YouTube Converter – AnyMusic, to help you to easily download YouTube playlist to MP3 within minutes.
Yeah, you heard me right.
Download entire YouTube playlist at one click!
How does it work? Let's see!
1. How to Create a Playlist on YouTube?
When you need to make a YouTube Playlist, YouTube Mix should be the right choice for you.
It is an auto-generated playlist that will display recommended 50 video files according to the ones you watched.
Once the 50 videos have been watched, another 50 videos will be shown as the YouTube playlist.
Just add all favorite ones before you extract MP3 from YouTube playlist.
Step 1: Find YouTube Mix
There are 3 ways to access to YouTube Mix. You can find it in Search results, on Music cards or in the suggested section on certain pages.
Step 2: Save YouTube Playlist
And then tick each of the songs that originally in the YouTube Mixes, choose +Add to from the top row options to create a new playlist according to your requirements.
Tip:
If you add some different tracks to the YouTube playlist, you can also searching the desired music from YouTube, and then add the track into playlist just with the similar procedure as YouTube Mix
2. How Can I Download YouTube Playlist to MP3?
Once you find out a YouTube Playlist, you can get YouTube playlist off to MP3.
And then you can enjoy all the songs on the go.
Now I'd like to show you how to batch download YouTube playlist with AnyMusic.
1. Copy the URL of Playlist
When you catch a playlist on YouTube then you can copy its URL first.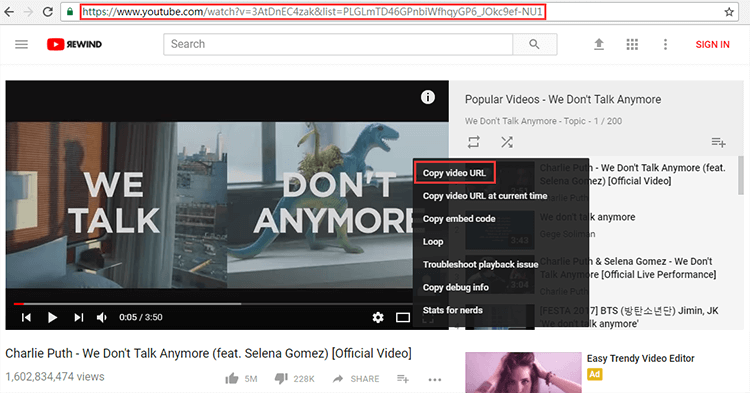 Now, you can paste the URL into the search bar. Once you click the search icon, the program will fetch the detail information about the YouTube playlist. And you will get all the songs of the playlist as follows.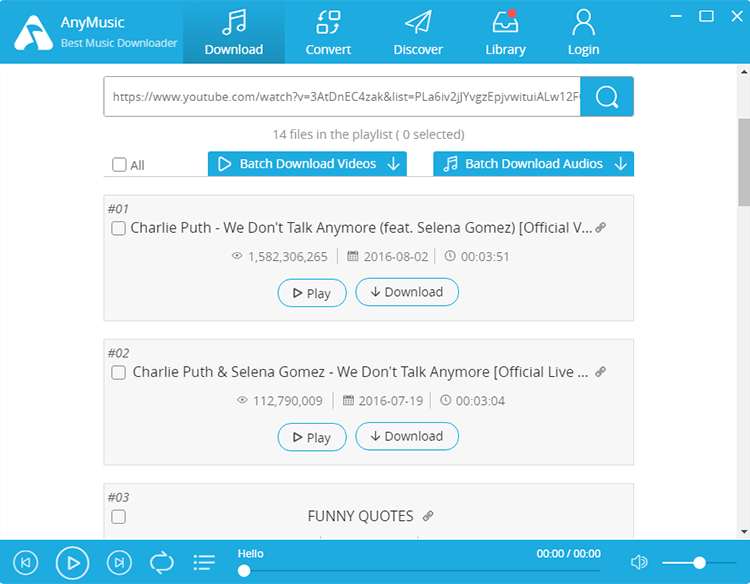 2. Download Playlist at One Click
Now, you can select "All" to download the entire YouTube playlist at once.
There are two options for you – "Videos Batch Download" and "Audios Batch Download." It all depends on whether you want to download the full YouTube playlist to MP3 or MP4.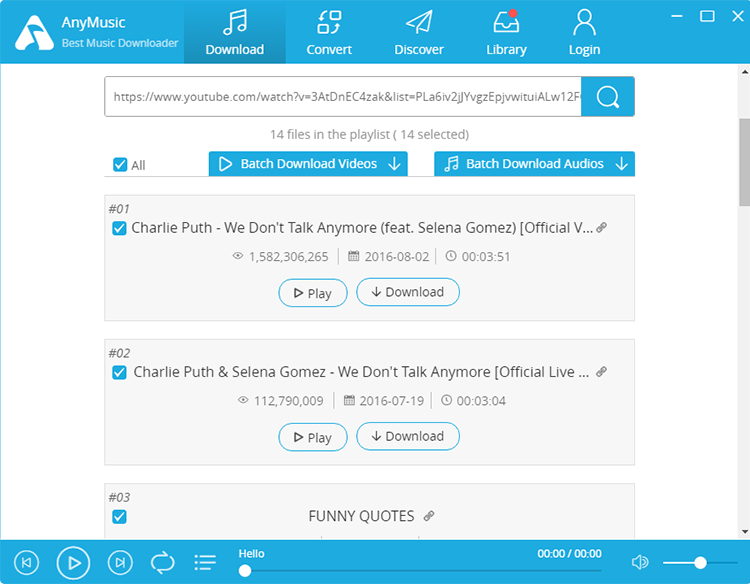 Don't worry, there's no limit to how many songs you can download at the same time.
The default file format of video batch download is MP4, while MP3 is the default file type for downloading audios in bulk. But you'll have 3 options for the video/audio quality as below.
If you have no intention to download the whole playlist, just tick the tracks as needed.
And you should notice that if you download the playlist one by one, then you are able to set the format for each file respectively.
Now, everything is set, click the "Download" button then the download task begins.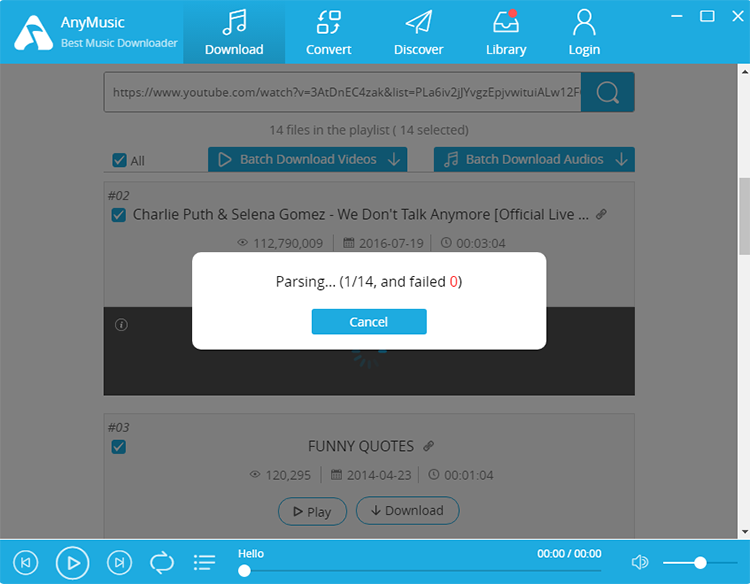 And remember, you can batch download the music videos as well on AnyMusic.
AnyMusic handles the downloading process for YouTube videos in batch. You can find the added tracks in the Downloading part of Library. Once the files downloaded, you can get them in the Downloaded part.
You need to try this function by yourself then you will find how amazing it is!
Tip:
How to sync music from YouTube playlist to iTunes?
If you need to download YouTube playlist to MP3, you only need to choose the Downloaded part. And then click the Change Saved Directory to iTunes > iTunes Media > Automatically Add to iTunes to sync music files to iPhone and other iDevices.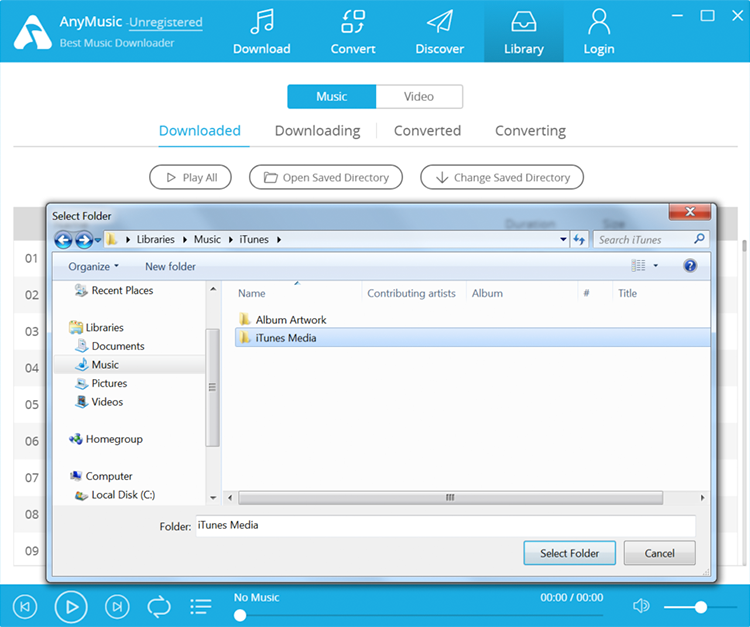 While reading here...
I bet you can't wait to download AnyMusic on your computer.
Just download the corresponding version (AnyMusic for Mac & AnyMusic for Windows) to enjoy your favorite music tracks now.
If you have any question or suggestion, just leave a comment to me.
I'm really looking forward to get a feedback from you guys.
Wish you have fun with AnyMusic!