YouTube Music Converter to Download YouTube Songs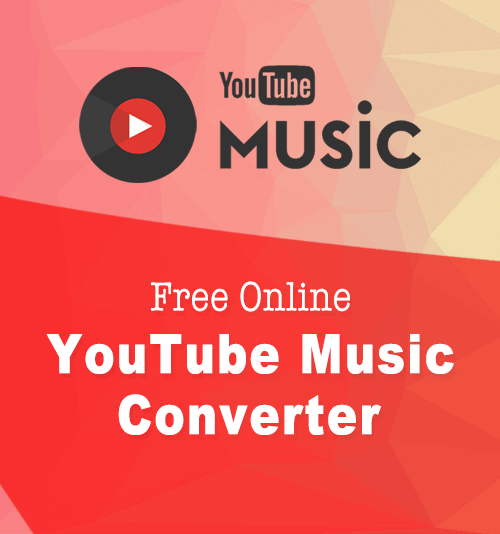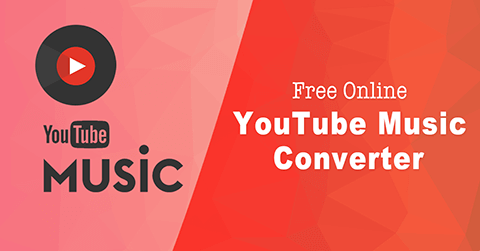 We use YouTube browsing videos almost every day.
It contains numerous videos we like and we can enjoy the HD picture easily.
However, do you know the way to download and convert YouTube videos to MP3?
From previous readers' comments, we learned that many of you are still confused about the problem.
So we decide to assist you to find the approach to settle down the trouble.
In this article, we will recommend 2 different YouTube music converters for you.
One is a site where you can convert YouTube video to mp3 online.
The other is an application which makes YouTube to MP3 more convenient with only one click.
What's more, the second one we'll introduce has an advantage that distinguishes it from others.
Want to know more? Come with me!
I'm sure you'll like what we show in this article!
Part 1 How to Download Music from YouTube Online?
If you want to download YouTube videos and convert them to MP3 online, Free YouTube Converter must be your first choice!
You will be amazed at its intelligence and efficiency.
The only thing you need to do is to enter keywords about music or artists you're searching for.
Or just paste the video URL copied from YouTube.
Searching for the YouTube playlist is also allowed.
In order to help you understand the procedures more in detail, we organize the following steps for you.
Let's see how to make it!
Step 1 Visit YouTube and Search YouTube Music
Open YouTube.
Search for the video you like by entering keywords.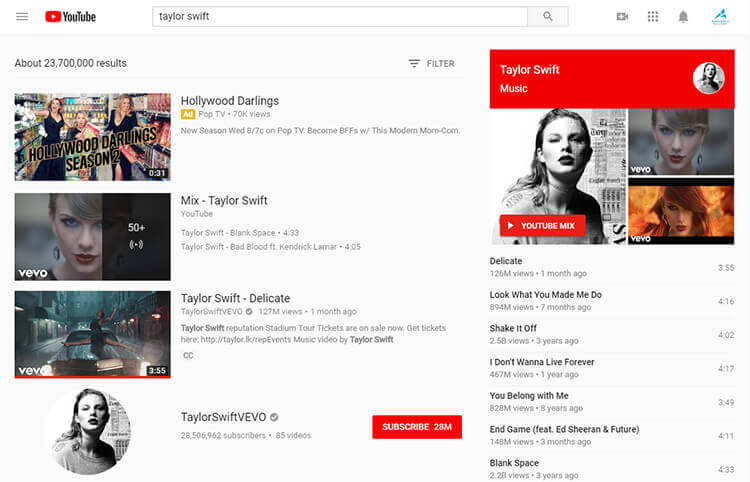 Step 2 Copy the Video or Playlist Link
After finding the video you need, you have 2 ways to copy the link.
First one is to right click the video or playlist, and then choose "Copy link address".
The other way is to copy directly from the address bar on the top of the page.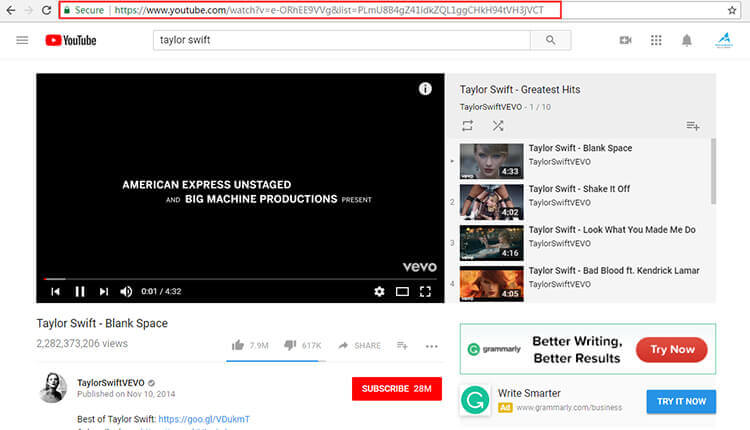 Step 3 Paste the URL on Free YouTube Converter
Go to Free YouTube Converter.
Paste the URL copied just now on the search bar.
Click on the search iron and wait for the results.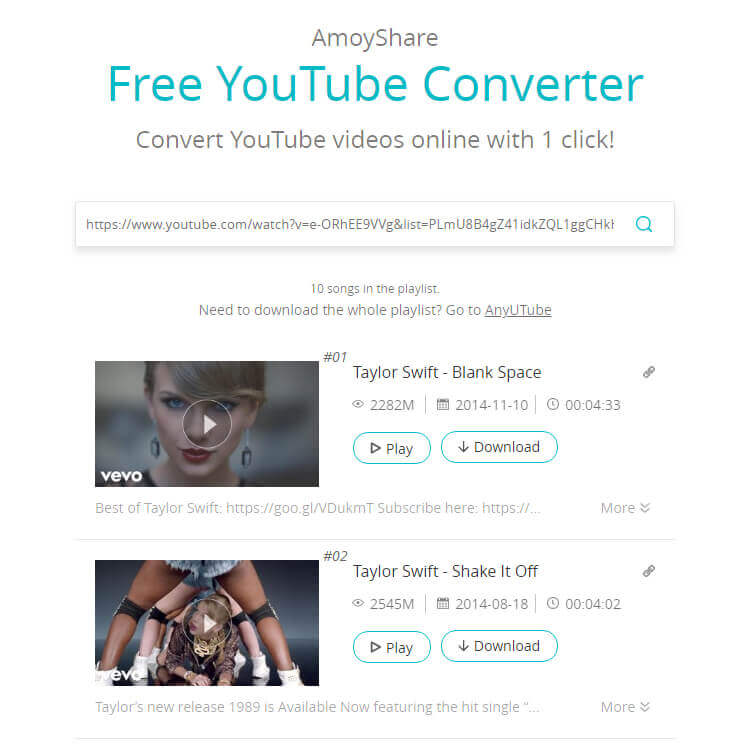 Step 4 Make Sure the Video
You don't want to waste time downloading or converting a wrong video, right?
Playing them online before clicking on the download iron can save your precious time.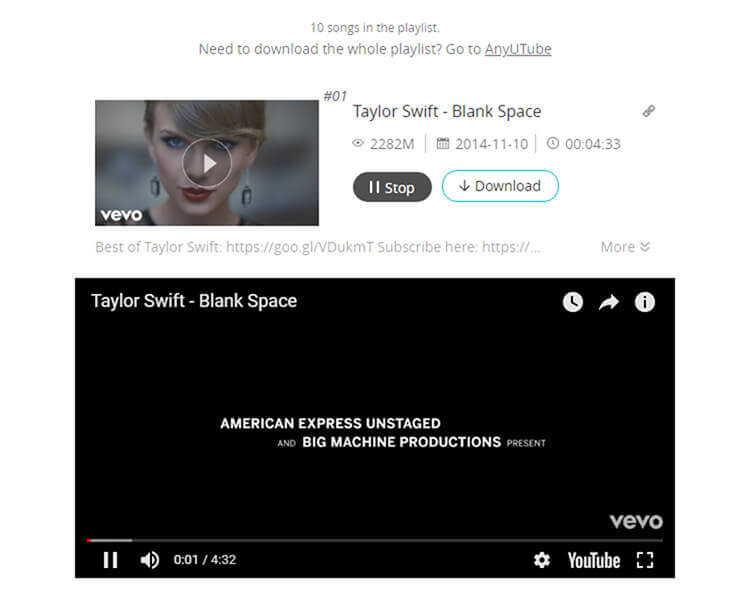 Step 5 Choose Format and Download
There are kinds of formats supported such as MP3, MP4, WEBM and so on.
Select out one format you need and download now!
Above are all the steps about YouTube to MP3 songs free download.
It's not as complicated as imagined, right?
You don't need any expertise at all.
With the help of Free YouTube Converter, we can download YouTube to any format we like anytime and anywhere.
All the services on the site are free.
In addition, concise page and high speed are the reasons why it is outstanding among other sites.
Free YouTube Converter really simplifies our daily life and makes life colorful.
Try to use it and share your user experiences!
Part 2 Best Way to Batch Download YouTube Music.
With Free YouTube Converter, you have to download music from YouTube playlist one by one.
Next, we'll show you a way to download YouTube playlist more efficiently.
It is an application named AnyUTube.
You can search any YouTube videos you appreciate with keywords or paste the link to the video on AnyUTube.
What matters most is that you can download a whole playlist with one click.
You can even choose what you want to download or what you don't want.
It depends on you.
Here are steps for bath download by AnyUTube.
Step 1 Pick Out Your Favorite Playlist on YouTube
Go to YouTube.
Enter keywords on the search bar to find out the playlist you want to download.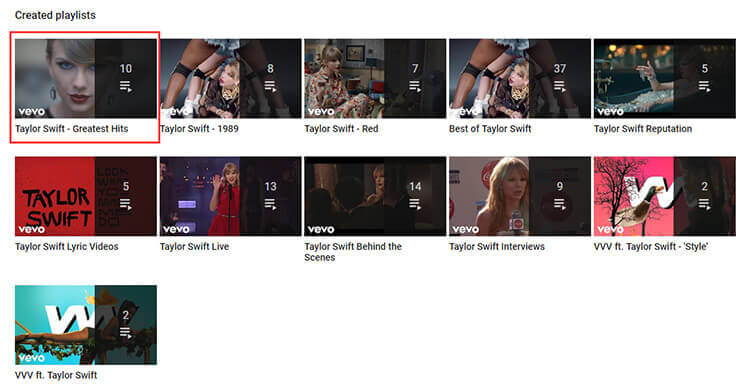 Step 2 Copy the Link to the Playlist
There are 2 ways for you:
1.Copy directly from the search bar.
2.Right click on the playlist and choose "Copy link address".
Step 3 Paste the URL and Search
Open AnyUTube.
You'll see the search bar in the middle of the page.
Paste the URL on it and search.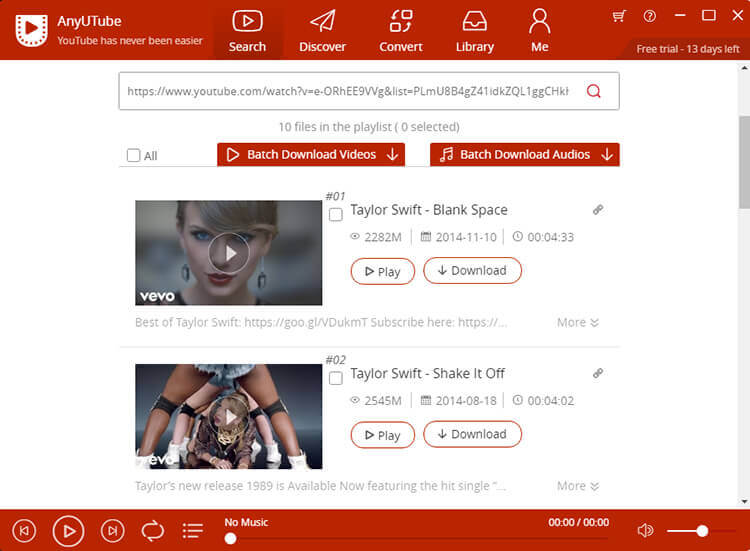 Step 4 Choose Videos Formats and Quality then Download
There is a box in front of every video.
If you need the video to be downloaded, click on the box and it'll be selected.
Or if you want a whole playlist, click on the box in front of "All" directly.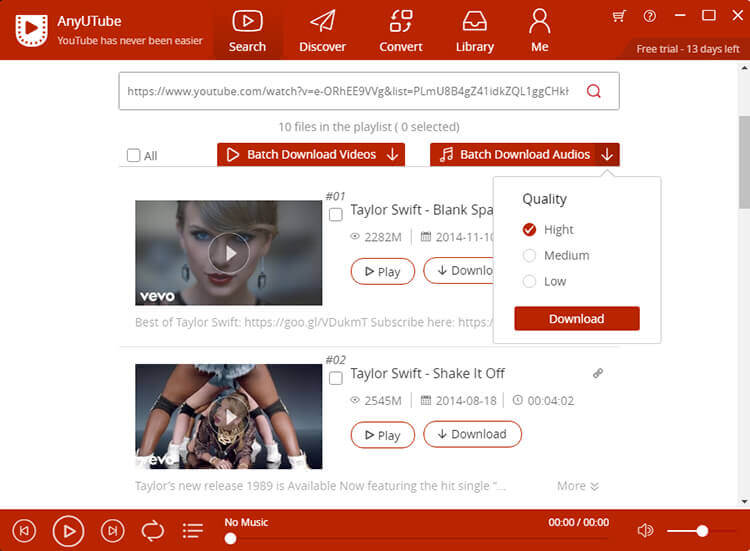 Undoubtedly, AnyUTube is one of the best YouTube music converters.
Easy operations, no ads and no extra plug-ins, AnyUTube provides a better experience for users. It deserves your try.
Conclusion
Here are our top 2 picks for you.
What do you think of these 2 YouTube music converters?
Please leave your feelings or proposal below.
Your ideas are of significance for us.
If you have any problems or other recommendations, tell us below!
We'll reply to you as soon as possible.
Wish you a good day.
See you!
How to convert YouTube music to MP3 online: