The Best Video to MP3 Converter Online 2018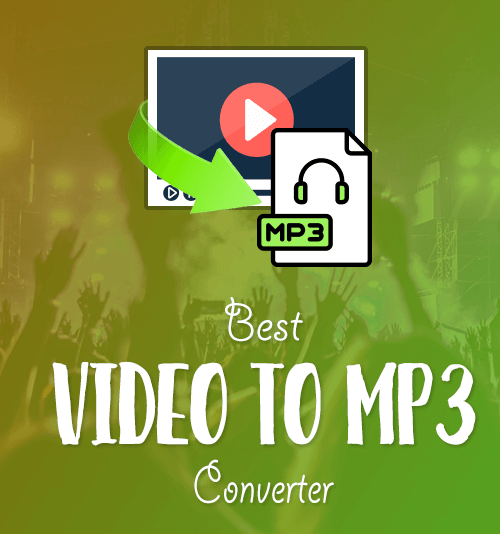 You can enjoy music video online with the Internet connection.
This is quite relaxing I know.
But when you are in somewhere without Wi-Fi,
It is hard to watch video online.
If you convert the videos you like to MP3 in advance,
You won't be troubled anymore.
How to find video to MP3 converter?
You could get a lot results by Google, but you may feel hard to choose.
Today, I will introduce the best online video to MP3 converter to you.
Please keep reading…
Part 1 Download Video to MP3 Online without Registration
With the help of Amoyshare's YouTube to MP3 converter, you could get any video from YouTube downloaded easily.
What's more, you are able to get the whole YouTube playlist with a few clicks with an amazing YouTube video converter. It could let you get plenty of songs downloaded in a fast speed. No hurry, let's break them down step by step.
In this part, I will show you how to use the video to mp3 converter in details.
Step 1. Find the Video that You want to Convert on YouTube.
There is a large quantity of music videos for you to watch.
Choose your favorite one and play it.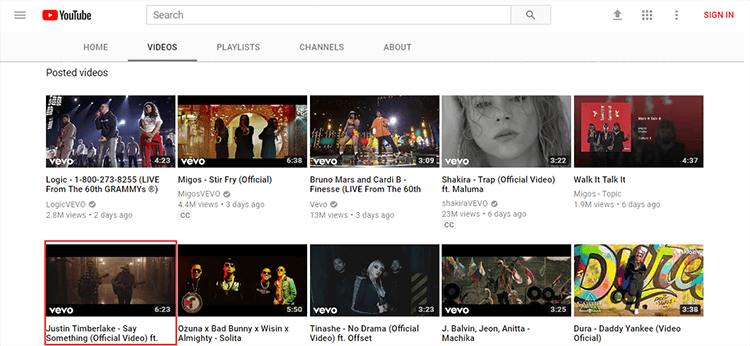 Step 2. Copy the URL of this Video.
There are 2 ways to do it.
1. Copy the URL from the address bar on the top.
2. Right click the video and choose "Copy video URL".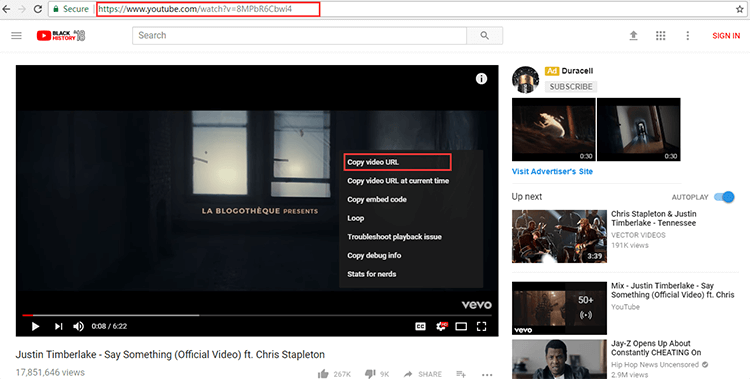 Step 3. Search the Video on Free Online Video Converter.
Paste the video's URL in the search bar.
Click the icon of searching on the right.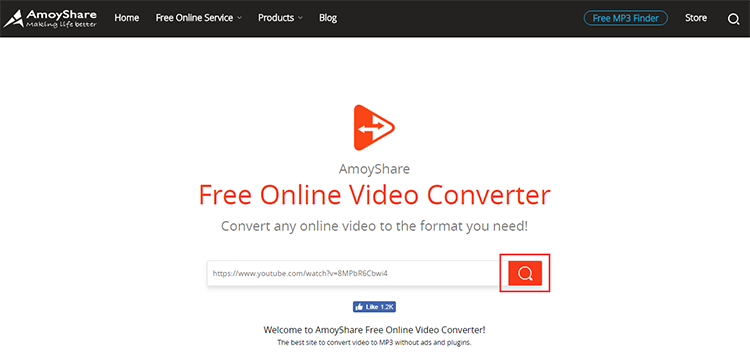 Step 4. Play the Video Online.
Click the play button.
Make sure this is the video you wanted to download.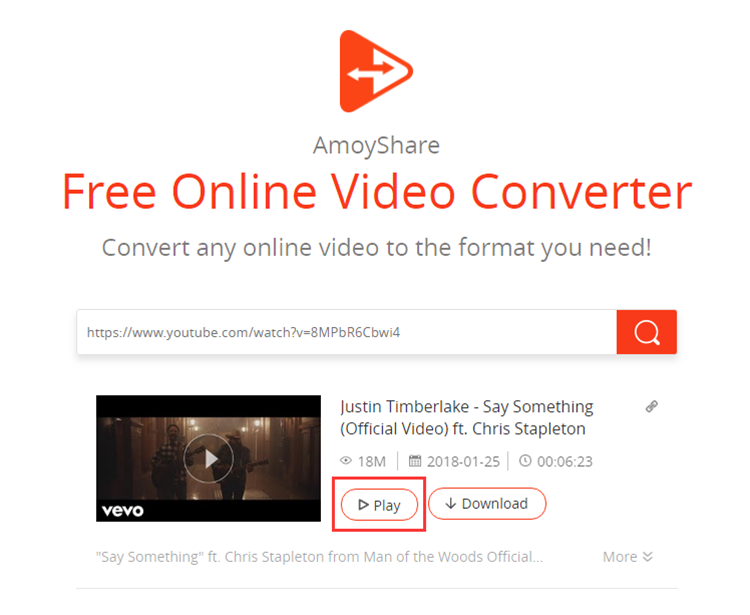 Step 5. Choose Format to Download on Your Computer.
There are many formats for you.
Pick one according to your needs.
Step 6. Download MP3 from YouTube Video.
Choose one MP3 format you like then click the download icon.
Now you have video to mp3 downloaded successfully.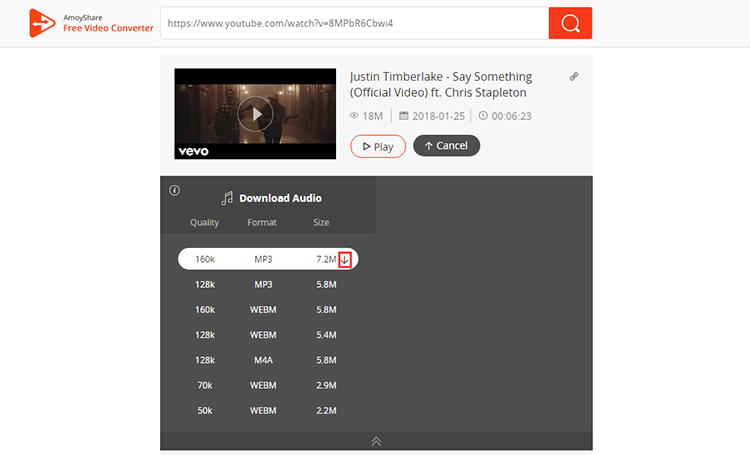 Part 2 Batch Download Video to MP3 with One Click
One music video is obviously not enough to kill time. Batch downloading videos is a thoughtful function. Do you know any way to batch download video to MP3? I have one amazing tool named Anyvid to share. With the tool, you could download YouTube video to MP3 online. Videos from Facebook, Archive and Jamendo are also available.
It can get videos from more than 1,000 websites downloaded. All the videos could be downloaded to MP3, MP4, WebM and M4A according to your needs. HD videos like 4k video will be downloaded in a fast speed. You won't spend too much time on waiting.
You are able to download every online video you like or convert local videos to the formats you want with the help of AnyVid Downloader.
See, it is really powerful!
Let's see how to use it!
Step 1. Find Your Favorite Playlist on YouTube.
Visit YouTube.
There are a lot of videos for you to choose.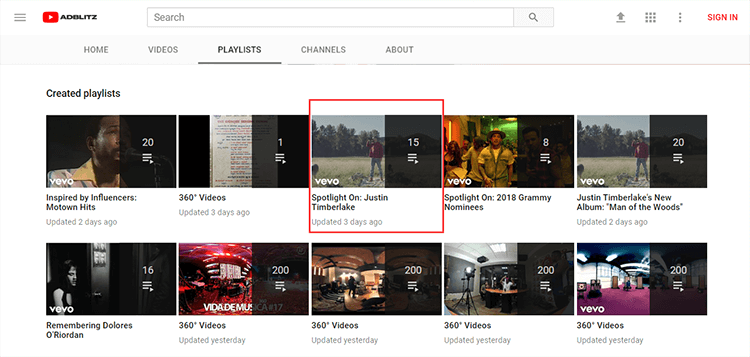 Step 2. Copy the URL of the YouTube Playlist.
Play the playlist to check if it is the right one.
Copy the URL from the address bar or right click the video then choose "Copy video URL".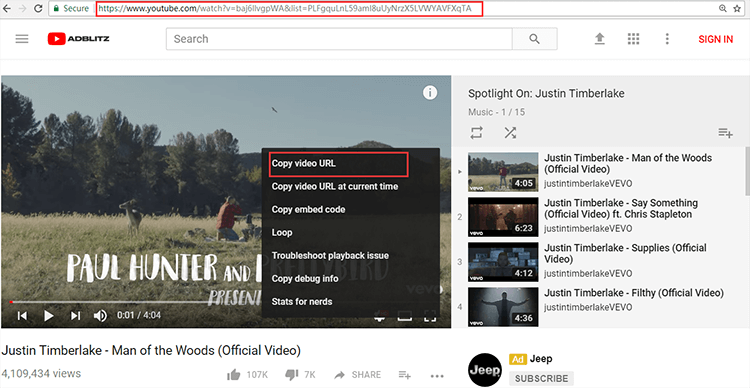 Step 3. Search the Playlist You want by Anyvid.
Paste the URL in the bar of searching.
Click the search icon on the right.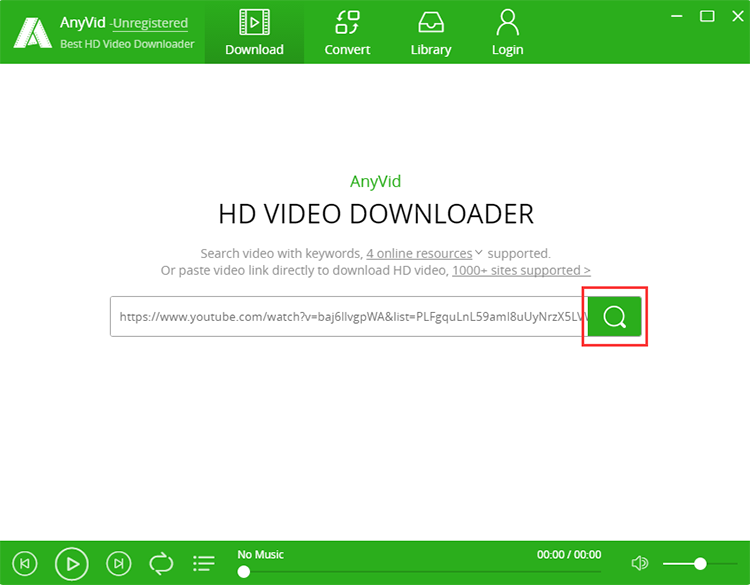 Step 4. Play the Videos on Anyvid.
Click the play icon to play them online.
Make sure they are what you wanted to get.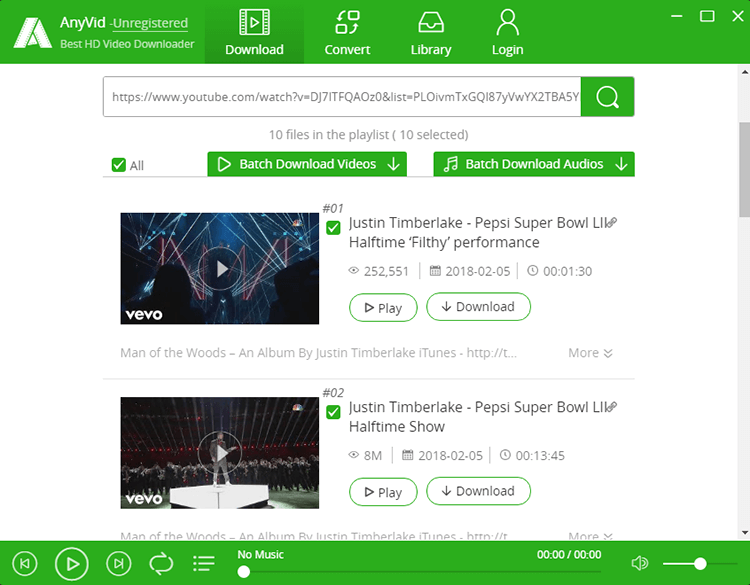 Step 5. Choose Audio format you like for downloading.
There are various formats in Anyvid for you.
Pick one based on your needs.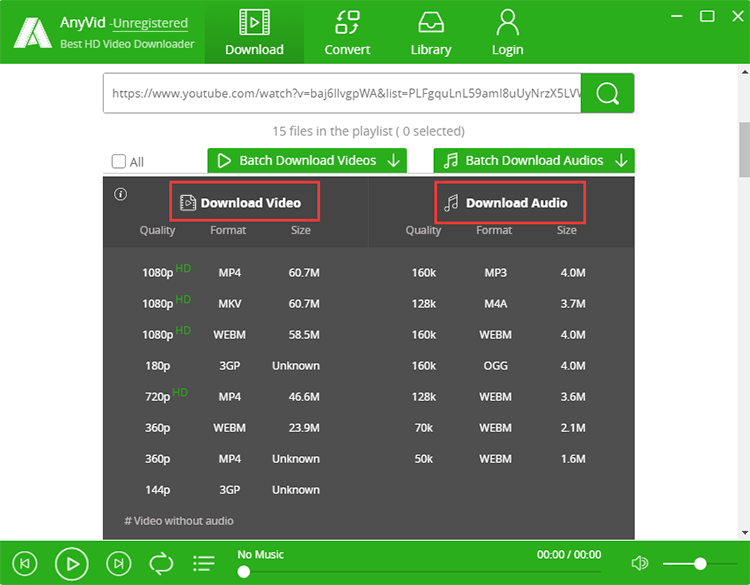 Step 6. Batch Download MP3 from Video with Anyvid.
Click the icon of "All" and choose the quality of audio you like.
Now, you can batch download videos to MP3 on your PC.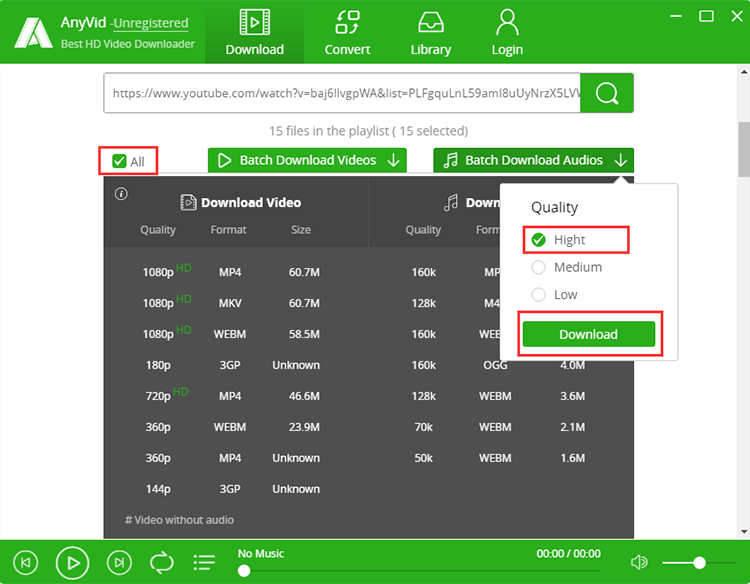 Conclusion
Did you get the way to use this nice video to mp3 converter online?
Free Online Video Converter won't let you down.
Come to our official website and give it a shot!
Also, don't miss Anyvid that could let you batch download videos to MP3 online quick and easily.
If you have any comment, please leave them below.
Good day!
How to download video to MP3 online: