2018 Valentine's Day Cards Collection (DIY, Funny Cards, Meme and more)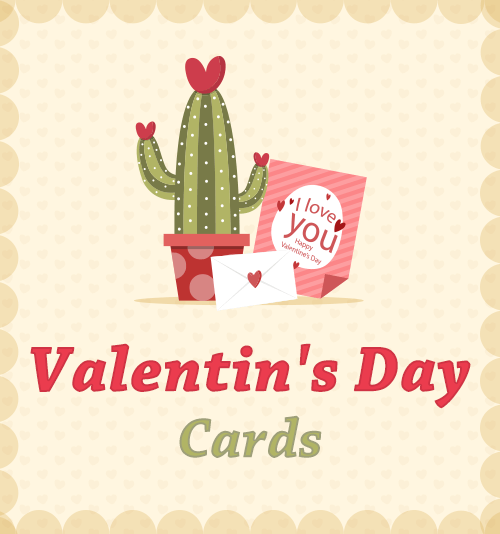 Valentine's Day is around the corner.
Online Shopping malls and real stores are also filled with atmosphere of love.
Did you feel it?
No matter you are single or in love with someone, you must want to make this day special.
Valentine's Day card is one thing you will prepare for the big day.
It is a way to show your love to your lover.
Also, sending a Valentine's Day card to yourself would make you feel better.
For people who love to DIY, handmade Valentine's Day love cards is a good choice.
Do you have any Valentine's Day card ideas?
This time, I will share some websites that you can create cards for Valentine's Day with you.
Besides, I'm teaching you how to make this day funny.
Let's go!
Part 1 Websites for Creating Valentine's Day Cards Online
In this part, I will give you some websites for you to create Valentine love cards.
You can visit them and DIY your own love card.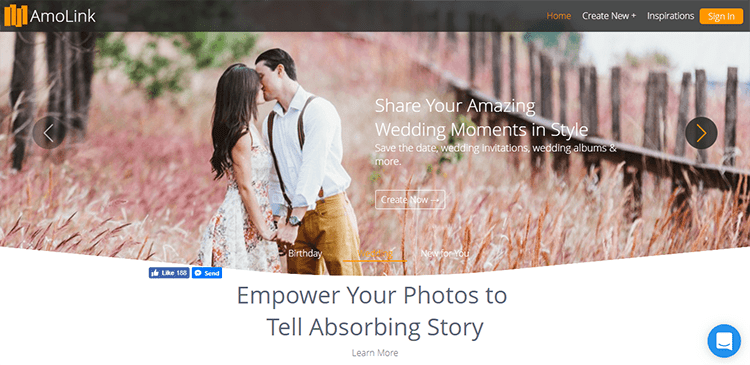 You can customize your special cards for Valentine's Day in Amolink.
It is free and functional.
You can start by clicking "Create New+" to DIY.
The site of creating is really professional.
There are many layouts of various themes for you to choose. You are able to use your own photo. Adding music and text is also easy.
Besides, it is not necessary for users to sign in, which will protect your private information.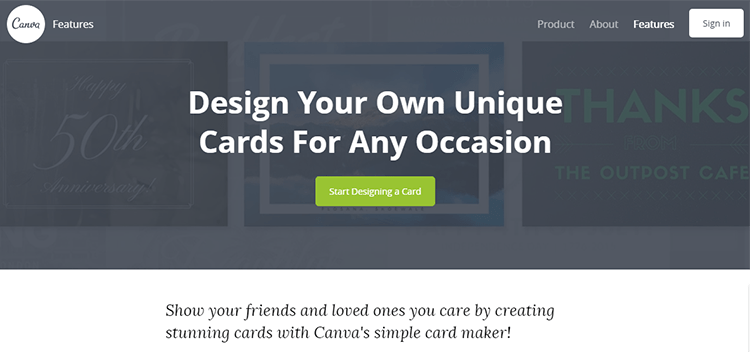 The website's designers have created beautiful card layouts for various occasions.
In addition to Valentine's cards, there are layouts for birthday cards, thank you cards, holiday cards, Christmas cards and other kinds. You could make cards as much as you like!
Canva allows you to create more than cards. Brochure, poster, Facebook cover, mind maps, even pie chart are also available.
It is multi-functional, isn't it?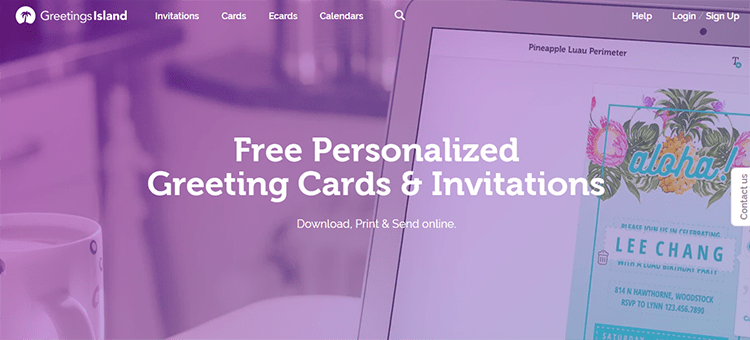 Greetings Island provides you with high quality templates and online design tools. You can customize and produce attractive Valentine free printable cards.
Besides, you could download or send the cards online.
It does not charge anything for designing or printing your selections.
There is no extra software that you need to download.
Registration is not mandatory so you won't spend any time in this part.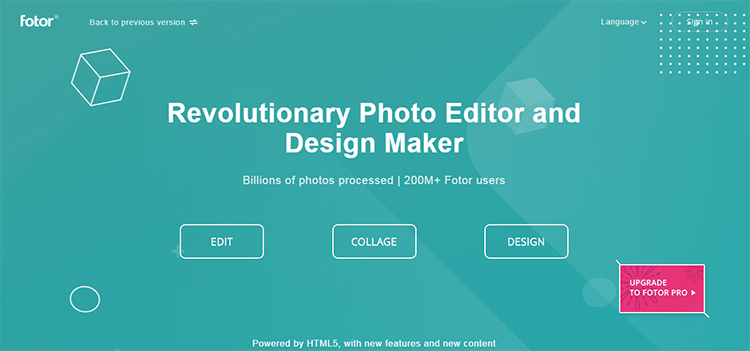 This is an online photo editing suite, aiming at bringing an unprecedented level of editing control to user with its exclusive technology.
It has more than 200 million users, so you can see how popular it is.
With a great number of preset templates in Fotor, you are able to create a card for Valentine's Day of your own style free and easily.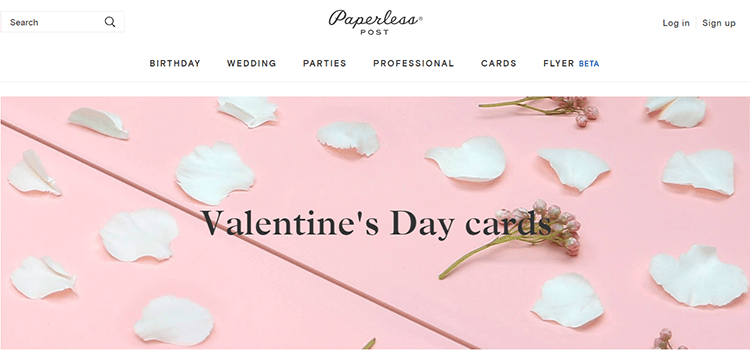 In Paperless Post, you can create cards for birthday, wedding, parties, professional cards like reception and greeting cards.
There are quite a few templates for Valentine's Day cards. You can choose one then begin to edit.
If you want to make it more unique, you can do it by uploading a personal photo.
Writing Valentines card messages after choosing your typeface and type color.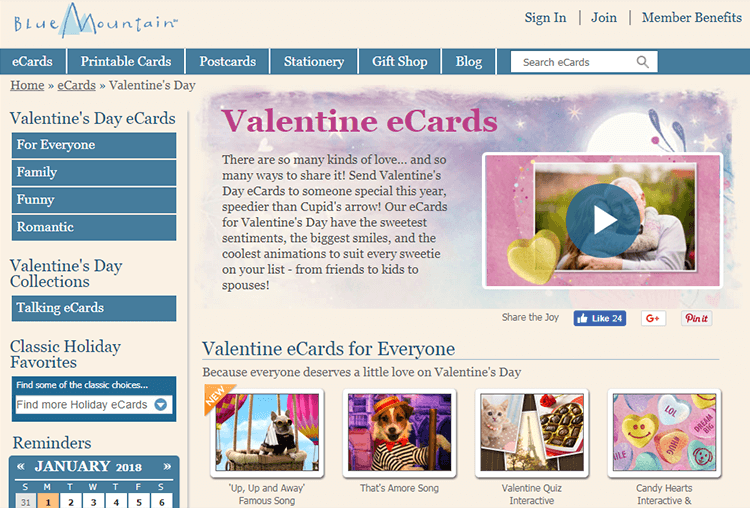 Online greetings are able to reach your loved ones everywhere, whenever they need it most, Blue Mountain will be ready for you.
You could create e-cards for Valentine's Day on Blue Mountain. Printable cards and postcards can be made, either.
If you are not member of the website, you can try all of the cards and ecards free with a no-risk 7 day trial.
If you want to send the e-card you created, you will have to sign in.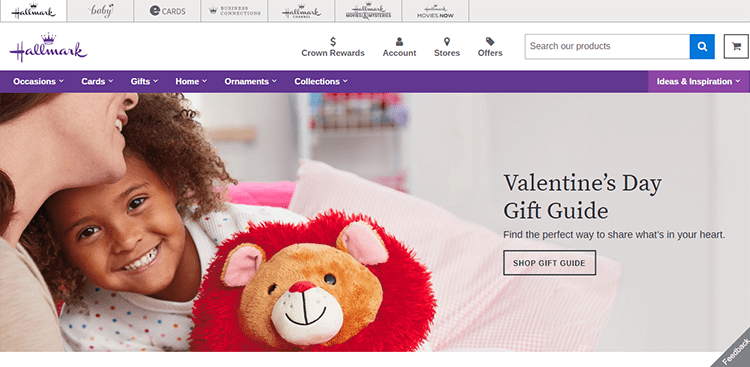 Hallmark is committed to giving you the best ecard and digital greeting experience.
You can choose cards by tunes, occasions, holidays, birthday and anniversary.
Hallmark offers you boxed Valentine's Day cards and Valentine's Day greeting cards.
There are also interesting ecards for you to choose for this big day. All these cards can be customized.
I'm sure that you will enjoy DIY you own card here.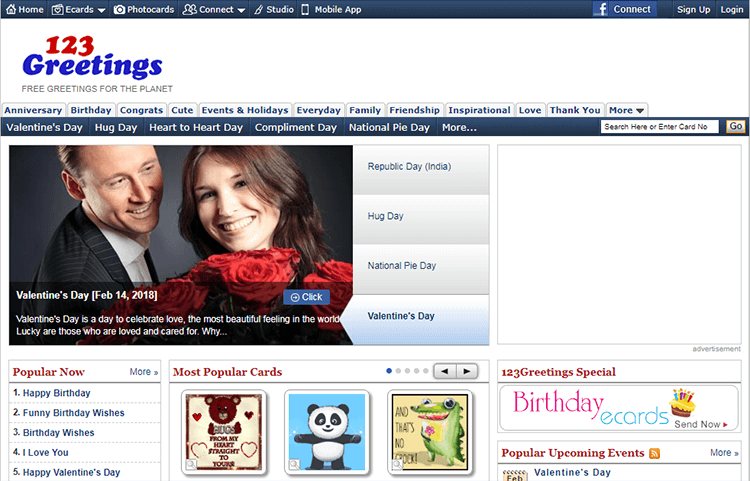 123Greetings is a site for sending free online e-greetings and ecards to your loved ones.
It has wonderful cards for occasions like birthdays, anniversary, wedding, thank, congrats and funny ecards.
The site also has greeting cards for events such as Christmas, Valentine's Day, Easter, Mother's Day and lots of other events throughout the year.
You can create Happy Valentine's Card, Thank You card and Miss You card for this day.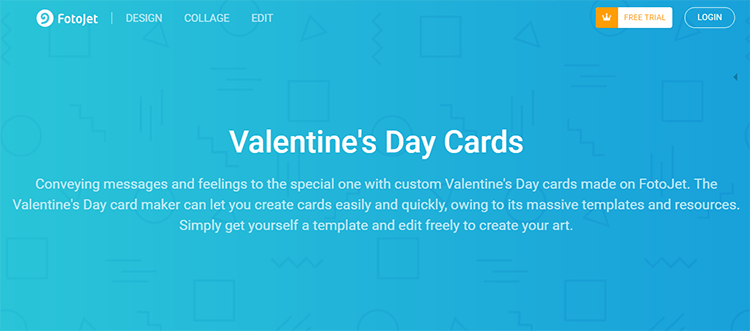 Fotojet has professional templates and function-focused resources that make it simple for you to create collages, posters, cards, banners.
It has powerful design and editing tools, which will let you get high-quality results in a quick and simple way.
With only a few clicks, you can create cards for Valentine's Day in professional level even if you haven't make one before.
You can try it free. No download or registration is required here.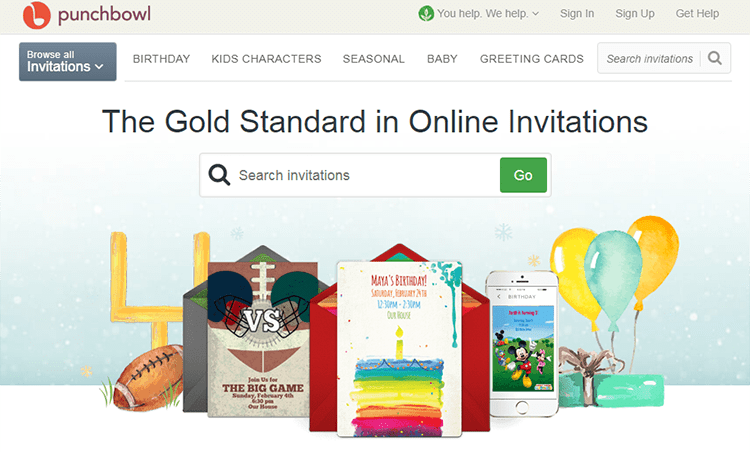 Punch Bowl is a technology company.
It creates best-in-class digital solutions for events and celebrations. This company believes that the details matter, products should be easy to use, and design separates great products from good ones.
There are plenty of templates for Valentine for choosing. Choose your favorite one then you can start to personalize.
The inside, front and envelope of the card can be designed by you.
What's more, all these are free.
Part 2 Funny Valentine's Day Cards
This big day is not only about romance, you can make it funny, of course.
In this part, I'm showing you some funny Valentine's Day cards.
Use two little lights to say "turn me on", really cute, right?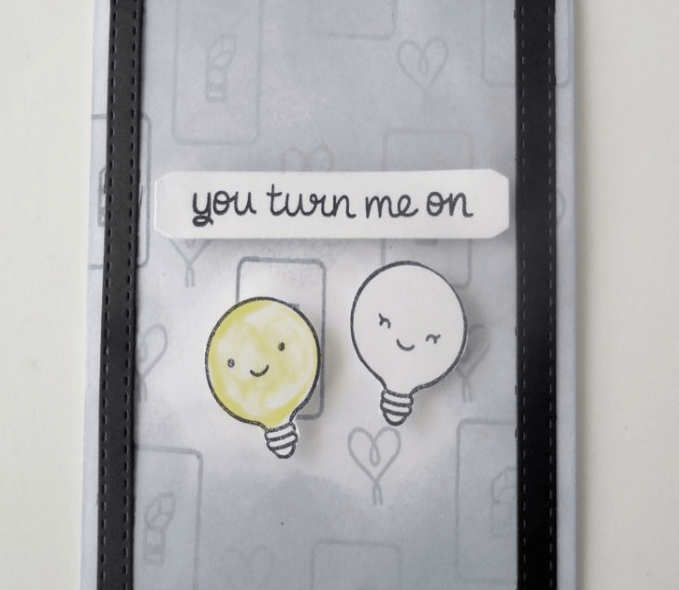 "Bee" for "be", are the bees lovely?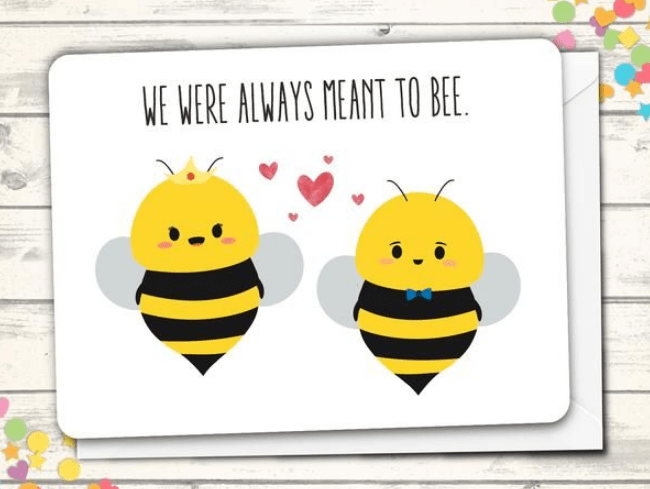 Don't miss the small words or you will be angry. It's actually a sweet card.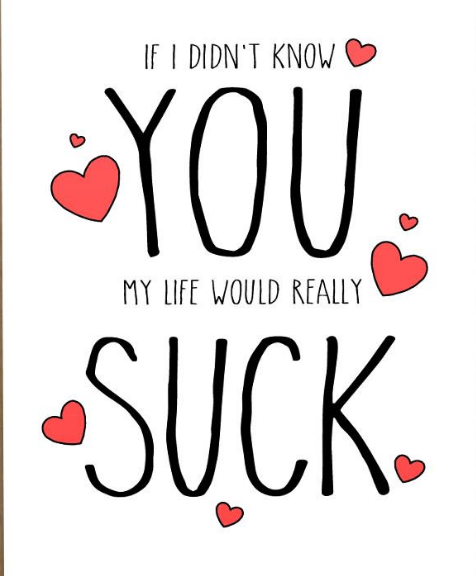 Use a funny pie chart to express your love. How creative!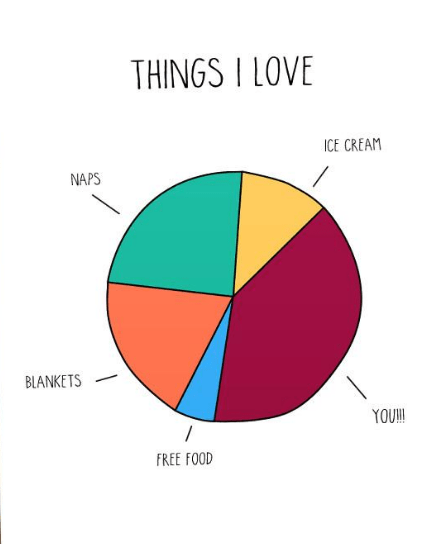 "Beet" for "beat", did you get it?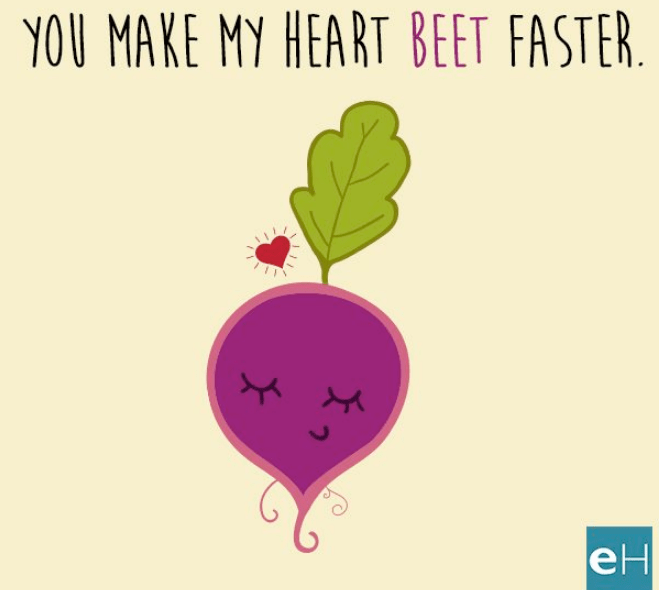 Leaves fell, I fell for you.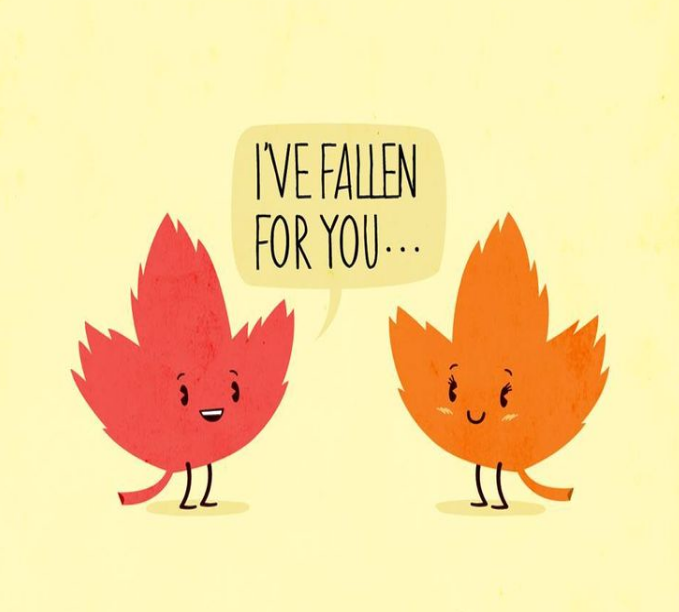 "Pear" for "pair", these two adorable pears show that your love and sense of humor.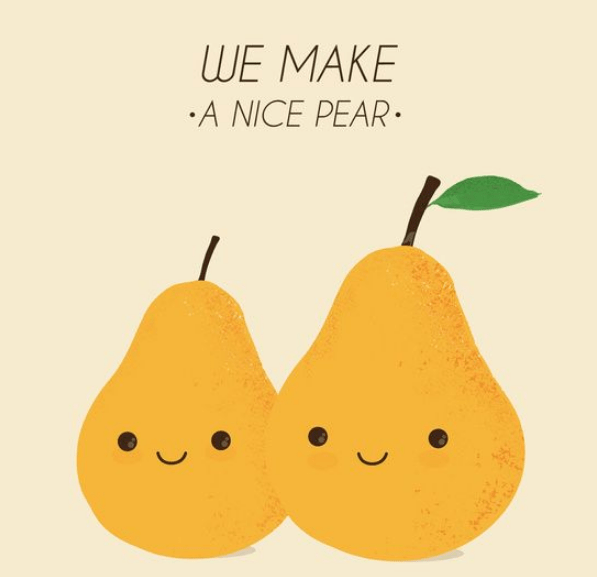 "Loaf" for "love", "butter" for "better", why not send this interesting card to your loved one?
You've stolen a piece of my heart, my dear!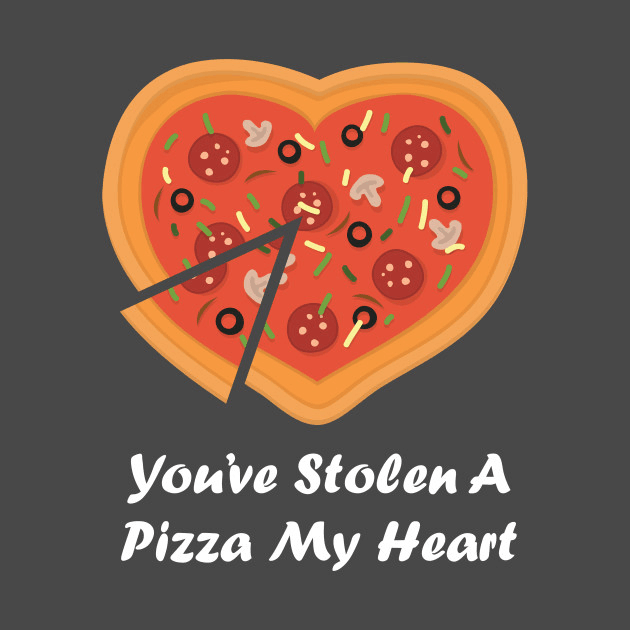 "Bean" stands for "been". When you're in love, you won't stop thinking about someone.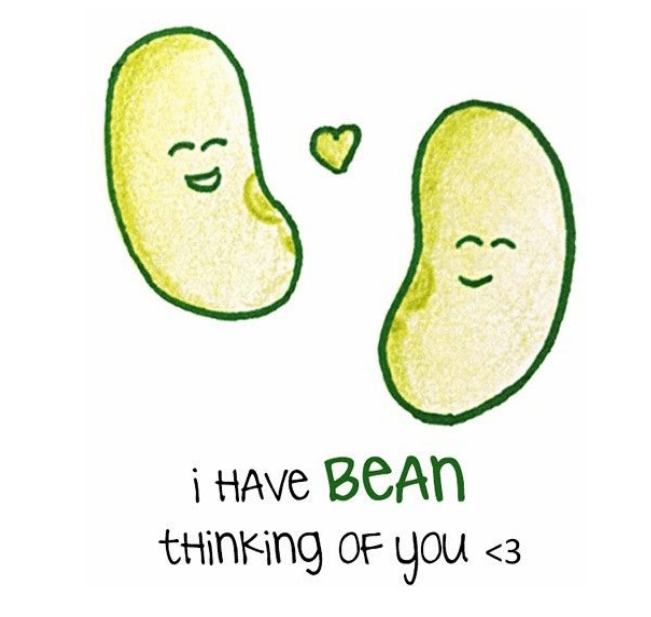 Besides these cards, I will give you several websites to choose more funny cards for Valentine's Day. you can choose the special one foe your love!
1. Pinterest
2. The Balance
3. Not On The High Street
4. Buzz Feed
5. American Greetings
Part 3 Valentine's Day Cards Meme
Meme will definitely bring laugh to your Valentine's Day.
Let's see some funny Valentine's Day memes together!
Look at his face. Did you laugh?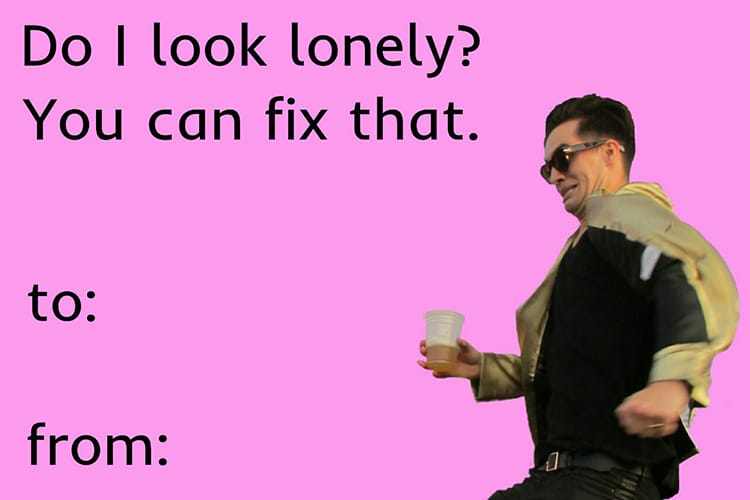 I miss you. Miss you so much.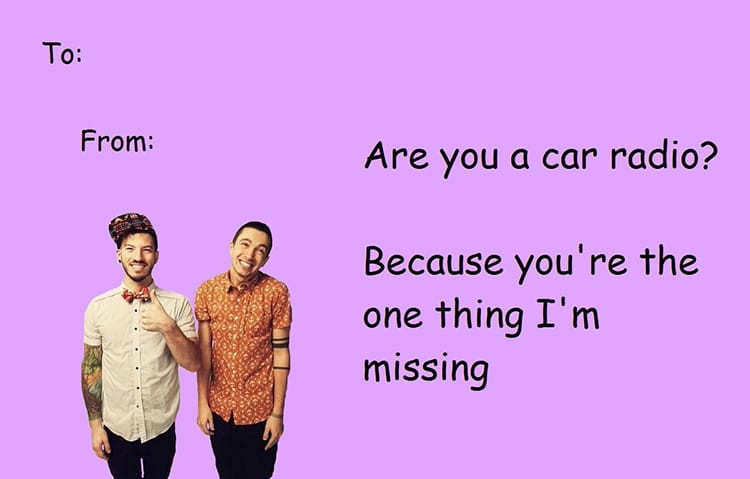 Let this cute Trumped trump her heart!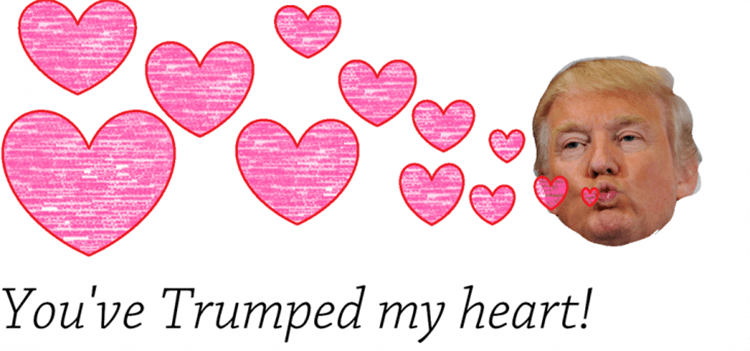 If your loved one is a fan of Ed Sheeran, send it!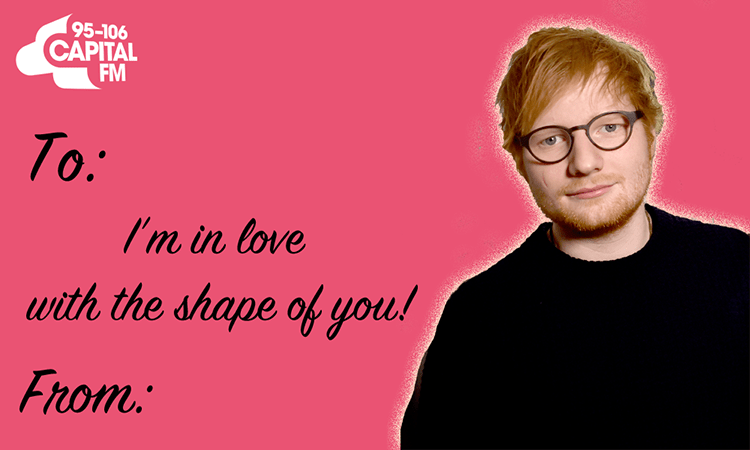 "Cena" for "seen a", let Cena show your love!
Funny face with words meaning Valentine never loose, did it impress you?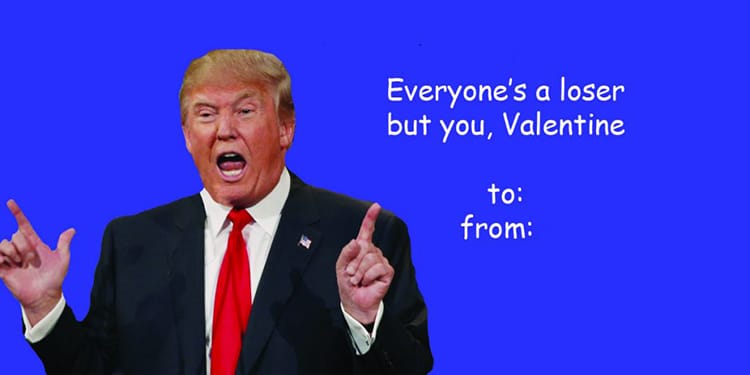 You will be infected by the smile even without the words.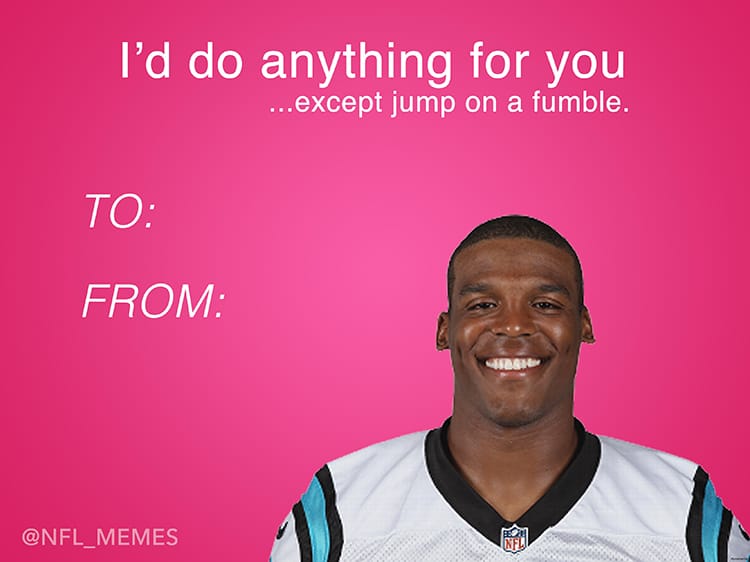 In this day, will you be the one think seriously about valentine?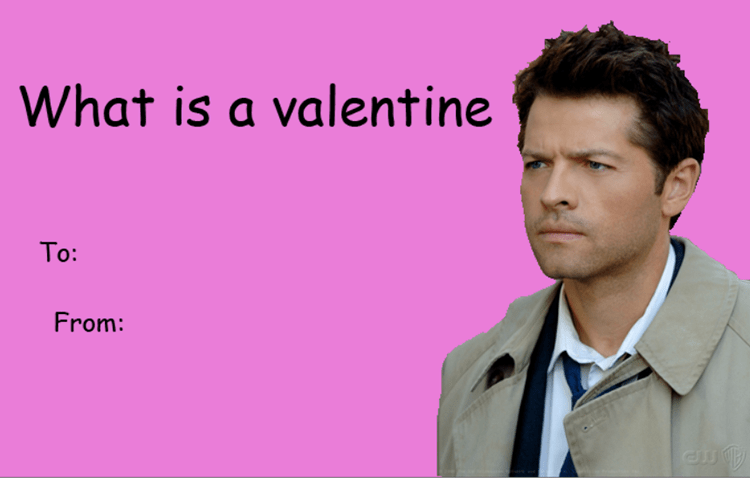 Don't let me slip away, I'm serious.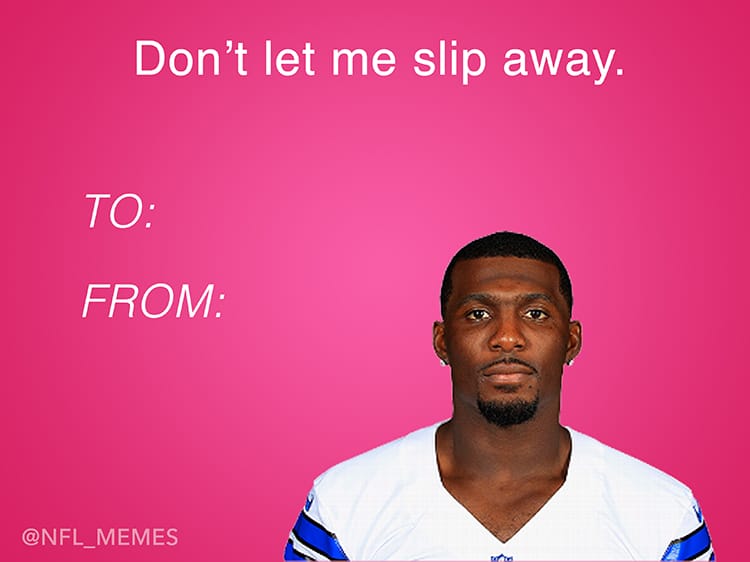 A million dollars for a smile, what kind of man will do this?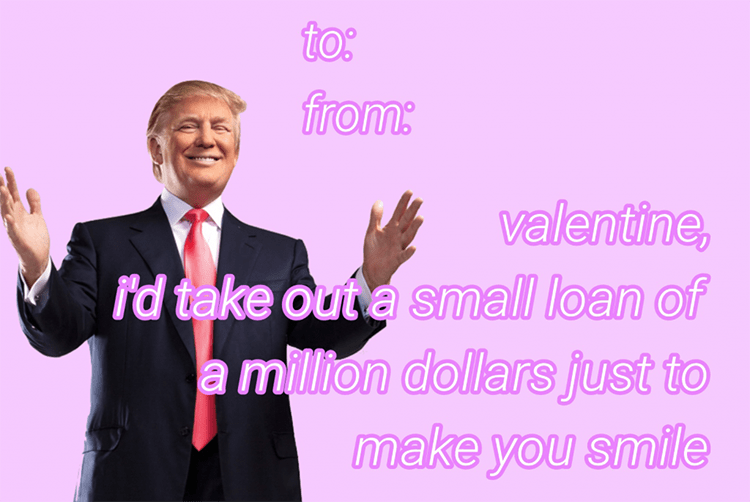 Did you feel the specialty of meme?
I'm going to share some websites with you.
You can get more memes through them.
1. Know Your Meme
2. Pinterest
3. EBaum's World
4. Someecards
5. Observer
Part 4 Valentine's Day Cards For Boyfriend/Girlfriend
Don't know what kind of card to choose for your sweetheart?
Let's see some cards and find the inspiration!
Here are five cards for girlfriend on Valentine's Day.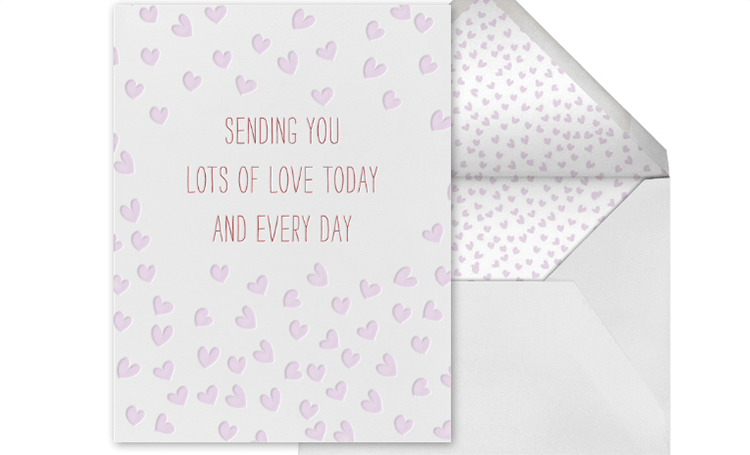 Send her your love with the front of card full of hearts.
She will love it!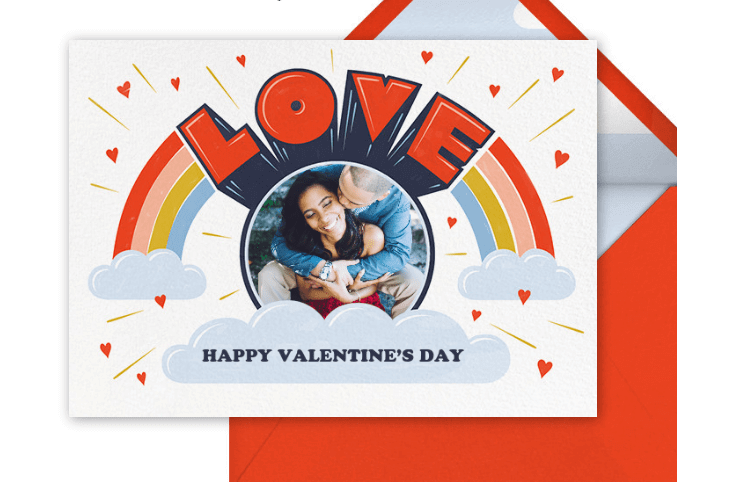 Pick one lovely photo of you two.
Create a card of your own and surprise your girlfriend!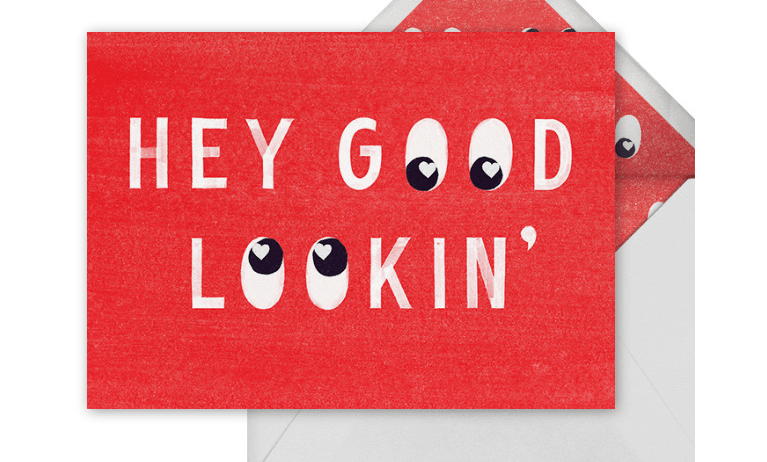 It is a funny card for Valentine's Day.
Girls won't get tired of your praise!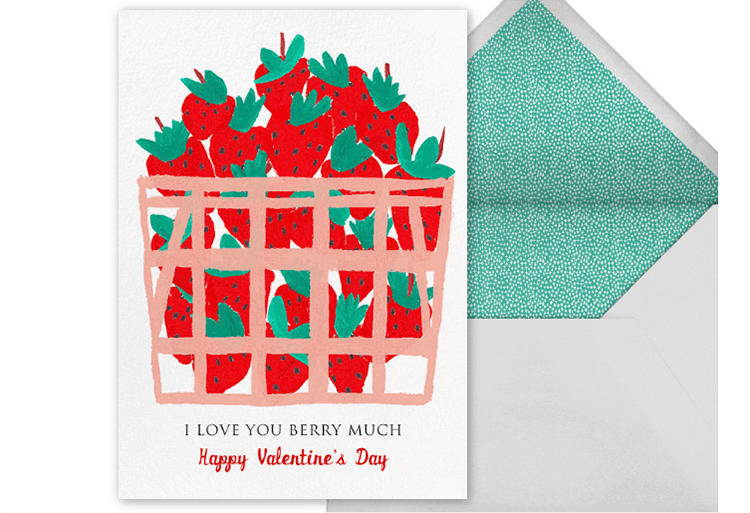 Sweet strawberries make the card looks sweet, too.
Write down the words you want to say!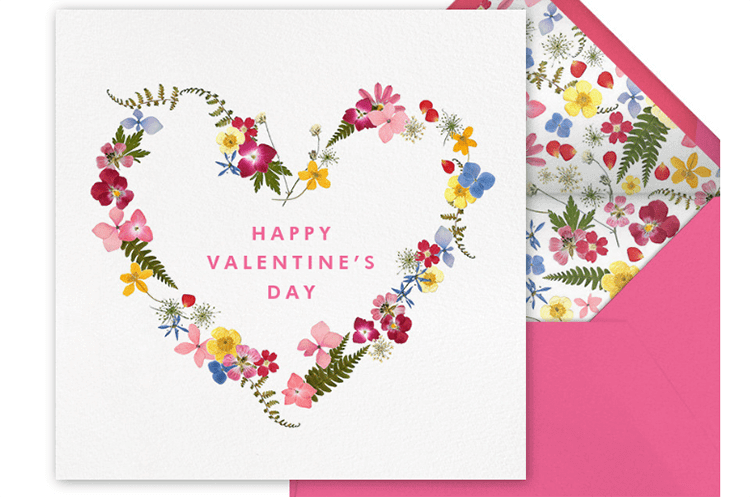 She will be pleased seeing these beautiful flowers.
Send this simple and romantic card to her!
Next, I will show you cards of Valentine's Day for boyfriend.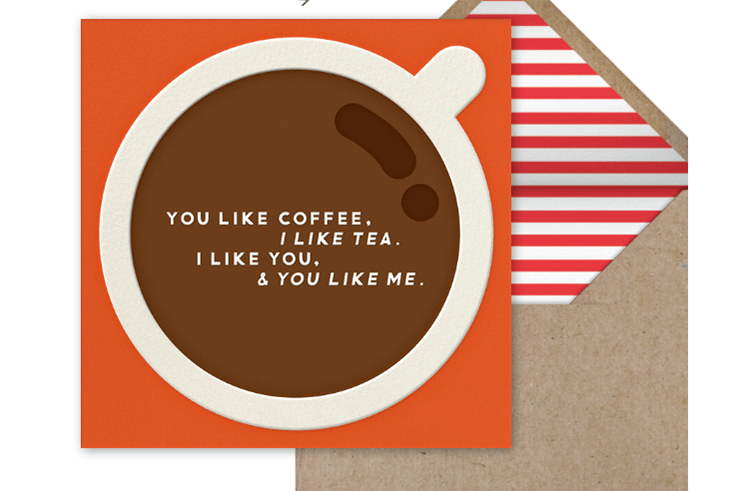 The color is suitable for boys.
Also, the words are sweet.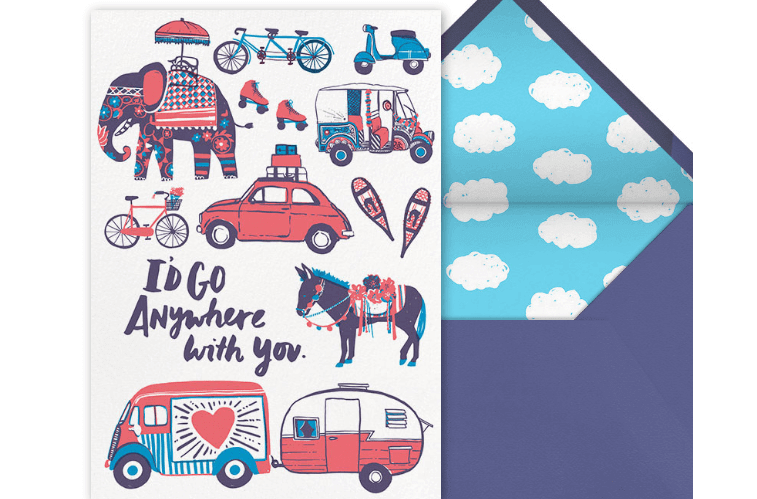 If you love and trust him, let him know that you would go anywhere with him!
He will be touched!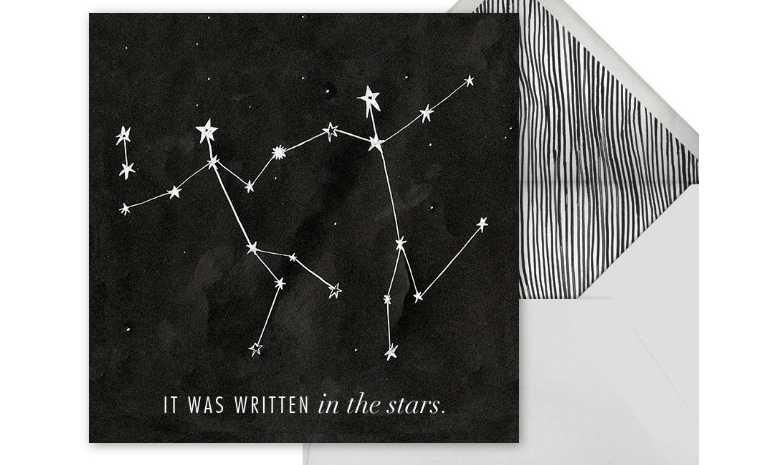 Black and white looks cool.
But there is a romantic sentence in the bottom, he will get it.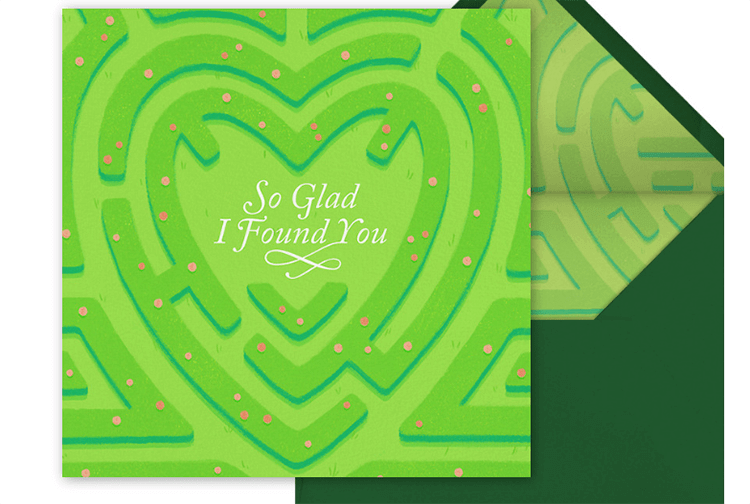 It is not easy to meet you in this big world.
Tell him that you are glad that you have found him.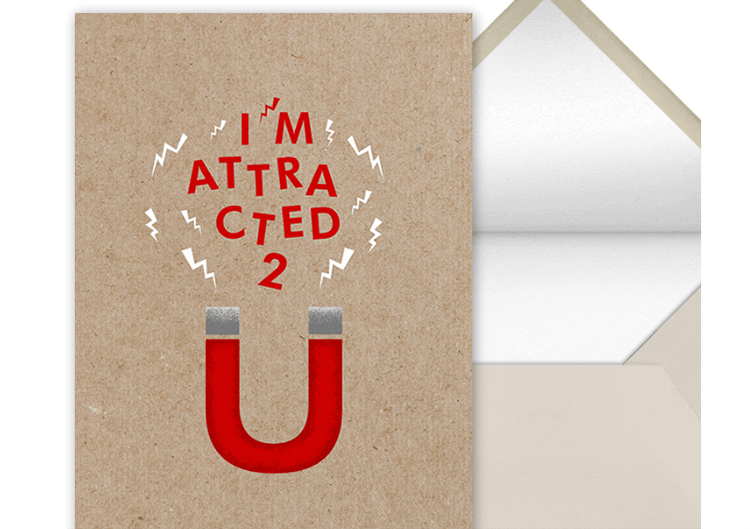 It's a creative card.
I'm attracted to you, boy!
Conclusion
After viewing so many Valentine's Day cards, do you have any idea for Valentine's Day?
You can choose the Valentine's card from what I shared with you,
You also can find the cards you like from the other websites.
When you find a fancy one then get ready to send it to your love.
But I think making your own card for Valentine's Day is the best choice
What do you think?
OK. If you have any question or suggestion about our sharing,
You are welcomed to leave any of your comments.
And we hope that you can share your romantic moment with us one day.
Happy Valentine's Day!