The Chainsmokers – Hot Song List Free Download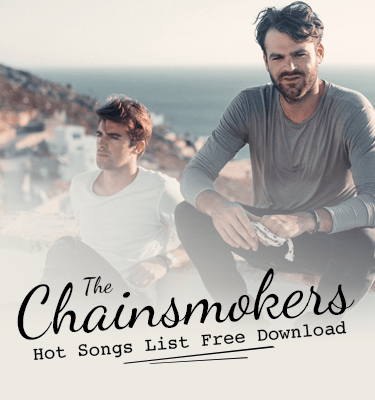 Currently, The Chainsmokers songs go viral.
We can hear their songs everywhere, the shop, the gym, the radio, and so on.
Why their songs list could be so popular among the people?
Most of the time, we listen to music for its beats and rhythm.
But The Chainsmoker songs are more than that – high quality, catchy tone, and amazing vocal.
All that factors make their songs more special and prevail.
Today, here is a list of Chainsmokers songs for you.
And we will help you to download all the music with AnyMusic.
Let's get started!
#1 You Can't Miss Hottest Song List!
Selfie
"Selfie" is an EDM song, and it was released on January 29, 2014. The Chainsmokers, composed of Drew Taggart and Alex Pall, had noticed how the word selfie had become a trend and they wanted to take advantage of it. I think selfie is a normal phenomenon. People always want to take a selfie on any occasions. It seems like a normal action, but it also becomes a certain culture.
Inside out
"Inside Out" ft. Charlee, starts off toned-down, allowing the Swedish singer's captivating vocals to take the lead, before building to the song's high point and showcasing the duo's signature sound and style.
New York City
The song peaked at number 25 on the Billboard Dance/Electronic Songs chart and number 80 on the 2016 Dance/Electronic Songs year-end chart.
Kanye
It was released on August 5, 2014. Alex and Drew built the track around Siren's vocals, and another 20-something anthem was born. So whenever you feel like you need a moment of self-empowerment read through the lyrics and learn how to be more like Kanye.
Honest
Honest is the oldest song on the album. It's a story about a balance between conscience, loneliness, and temptation told through the eyes of one of us after a night out on the road.
Roses
The song was named after Philadelphia singer-songwriter Rozes. The Chainsmokers worked this together with her. And this is the first time for Rozes to write to a track like this.
Paris
Andrew said that the song is about one of his friends who kind of a lost his mind a little bit. And he wrote this song from his friend's perspective, trying to point out that "We're in this together, we're not crazy, and everyone thinks we're crazy. No matter what, you still got a friend by your side!"
Don't let me down.
"Don't Let Me Down" is the first single The Chainsmokers released since their single "Roses" achieved chart success. I think it is the most popular song at the moment. I have listened to many versions by other cover singers, also been used in the pop dance song. So I think to be an EDM fan or The Chainsmokers fan, you can't miss this hot song!
Something just like this
This is one of my favorite songs of The Chainsmokers, and I have covered it once. I like its lyrics and rhythms. "Something Just Like This" is about a relationship that doesn't need to be superhumanly perfect. And the British band "Coldplay" which also joined to release the single "Something Just Like This".
Closer
This song is dedicated to anyone that hooked up with their EX and right after remember all the reasons why they broke up. When I listen to this song, I just thought there was an episode in my mind, it was a clear scene that somebody reminds of his EX, but now nothing is left. I felt something helpless and let-go. Besides that, it is an amazing song for sure!
All right!
These are what I want to share with you!
Did you enjoy that?
Or you have a better choice?
That's fine!
You have the final say!
#2 How to Download All The Chainsmolers Songs?
Now.
I will show a practical tool for you to free download all these songs!
Step 1: Get an Music Downloader
You need an easy-to-use but powerful music tool.
Where did you get one?
Here you go, AnyMusic is the best MP3 music downloader that I've used. I can write down a long list of excellent features of AnyMusic.
But now let's get back to the download process.
Now you need to enter the homepage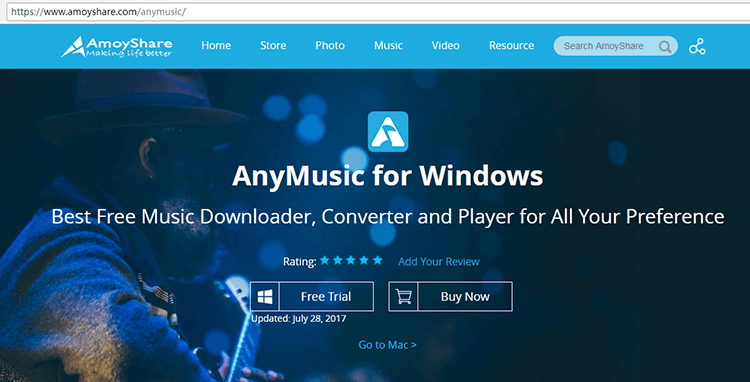 Download the all-in-one music software. You can choose the Windows or Mac version accordingly.
When you are all set.
Now
Open AnyMusic, you will see this:
Then what is the next?
Look:
You only need to type the keywords of the song into the search bar like this: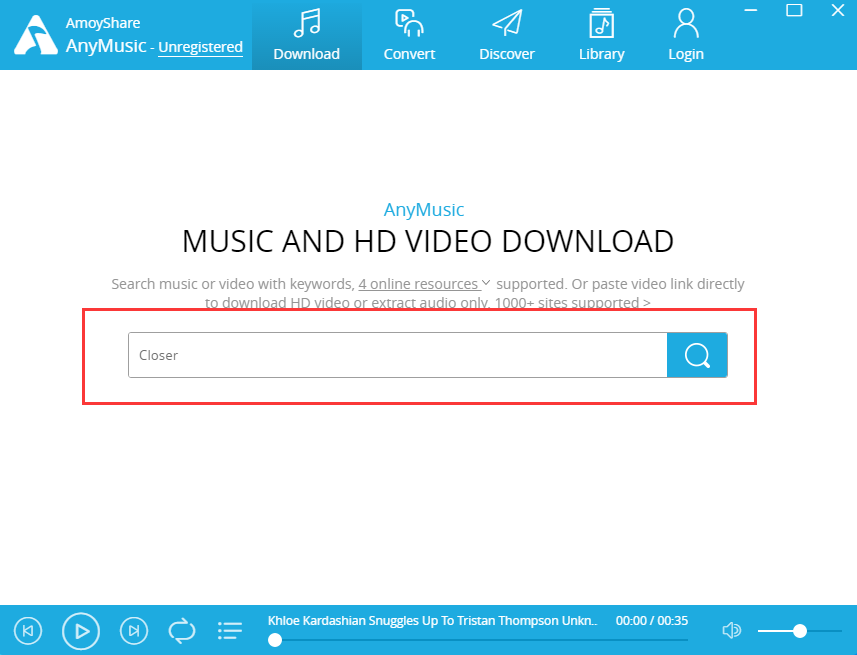 Then click the search button right away.
You will get this: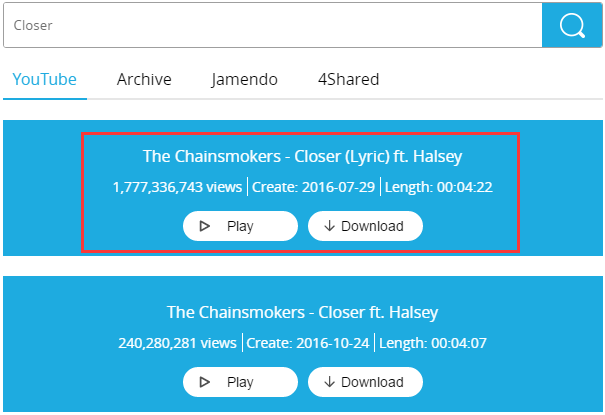 Go on.
Before you download this song, you can preview it.
Like this: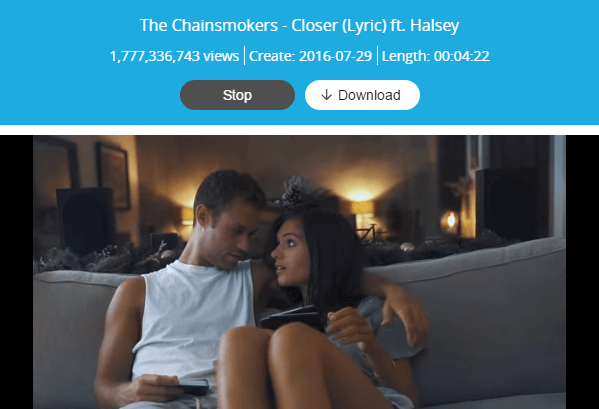 You are able to choose video and audio format, just pick the one you like.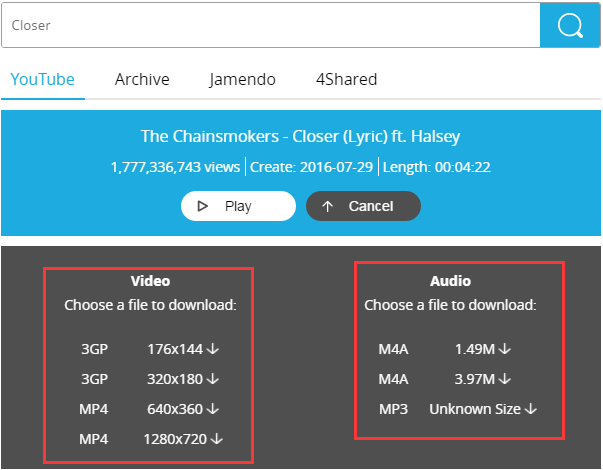 When you finished your downloading, you can check it in the library section. Play or manage all your music files.

It's easy and fast to do anything about music.
Alright!
These all what we got today!
Did you download the songs of The Chainsmokers that you want?
Remember to share this with your fellows.
Welcome to get a help if you have any question about the downloading process. Just leave a comment below.
See you next time!