Taylor Swift is Back with New Single: Look What You Made Me Do
After 3 years, Taylor Swift came back with her new single "Look What You Made Me Do".
This time, Taylor changed her old style of clean and fresh country genre to a totally different mode: dark, fast-tempo and cool lyrics.
This single was released on last Friday (Aug 25th, 2017) and topped on the iTunes live chart soon.
Look What You Made Me Do was concluded in Taylor's new album Reputation which will be released on November 10th, 2017.
Fans find that 2+0+1+7+1+1+1+0=13 (date of new album release), 13 is the lucky number for Taylor. This is the second album that released in November, the first one was Fearless released on Nov 11th, 2008.
Taylor Swift took off her music business by the Fearless, now Reputation is the beginning of Taylor's self-revolution.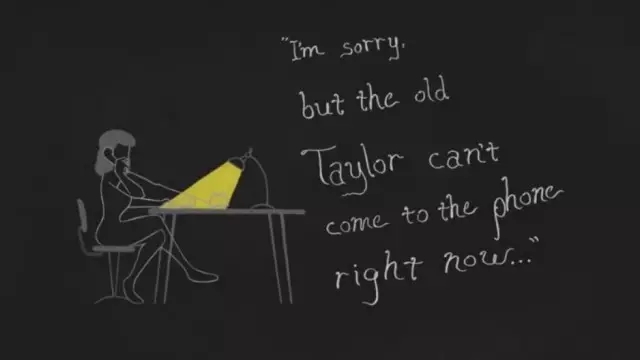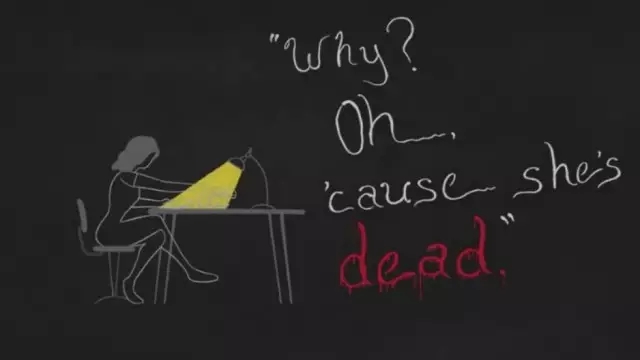 "I'm sorry, but the old Taylor can't come to the phone right now"
"Why?"
"Cause she's dead"
Many people talked about these lyrics, they showed Taylor's attitude about everything that happened to her.
Taylor cleaned all the post records of every social network and she also changed her Instagram and Twitter bios to "The old Taylor can't come to the phone right now".

Lately, she posts 3 short videos on INS and they can be seen as a snake. You can click on each video, it's really kind of creepy.
You may ask why she posted something like that?
Here is the thing, Taylor's love story and her relationship life are always the hits in the music circle.
For this reason, some people abused and sneered at her by commenting an emoji snake on Taylor's social networking pages. What they aim to express is she's a devil.
However, she never holds back with the Internet violence, Taylor strikes back by also posting a snake to demonstrate her resolution and arrogant.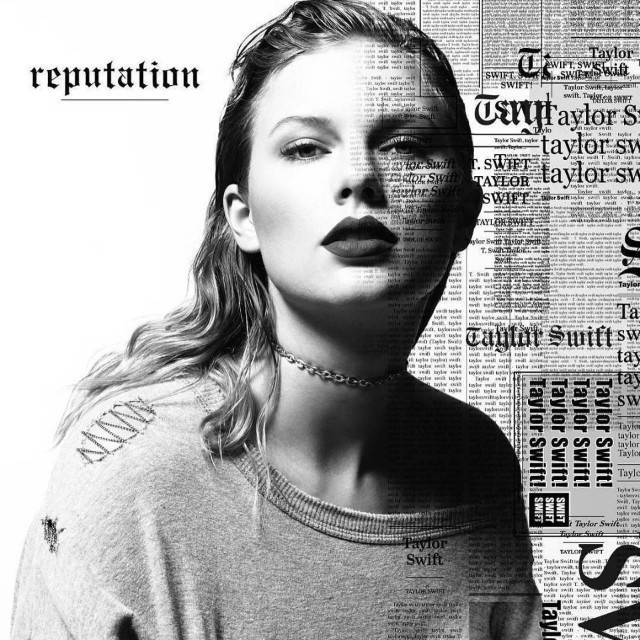 Whatever people attack and discredit her, she is always strong and fights back anything bad for her. That is the meaning of this new single.
It seems that Taylor faced many unfriendly treatments but she never takes extreme actions, she always tries to engage her thought and belief into her songs and trying to be a real artist. Whatever how the world would treat her, she always has a better way to protect herself.
The old Taylor is dead, but also we hope all the bad things to her are gone too. We have no right to judge people's private life, but we can do better on treat everyone better!
Though the new album Reputation is still on the way, there are still quite a few hot Taylor Swift songs.
Let's review 10 best songs of the old Taylor Swift first.
#1 You Belong with Me
#2 Love Story
>>Taylor Swift Love Story Song Mp3 Download
#3 I Knew You Were Trouble
#4 Back to December
>> Download Taylor Swift Back to December
#5 Mean
#6 Blank Space
>> Taylor Swift Songs Download Blank Space
#7 Enchanted
#8 We Are Never Ever Getting Back Together
>> Taylor Swift Songs Free Download
#9 22
#10 Mine
>> Download Taylor Swift Songs Free
Alright, that is the best 10 Taylor Swift songs list for you.
Go back to today's point: with such a hot new single here, how can you miss it? I bet you won't!
Till now, you can hear this single on the mainstream music websites and charts.
Today I will give you an easy instruction of downloading this new single to all your devices.
You never know when you need to pay for it. So come quick and get it!
First, you need a music downloader and we recommend one you will love it for sure.
Ok, no more words, download this music software right away here:
Install it on your computer, and then let me show you how to download Taylor Swift songs within one second.
Now, open AnyMusic.
Step1: Type the keyword and search.
AnyMusic can search music by typing the keyword which is not allowed in other downloaders. That will save a lot of time for searching music, therefore, bring your searching experience to a next level.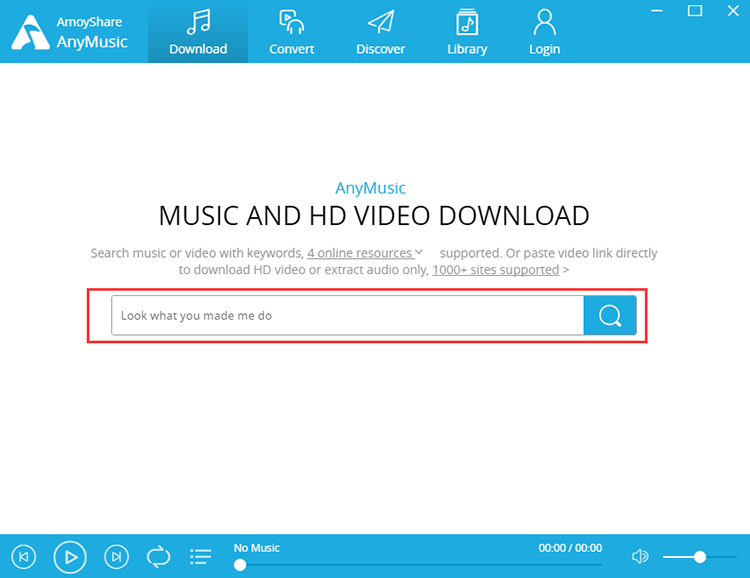 Hit the search button and we got this: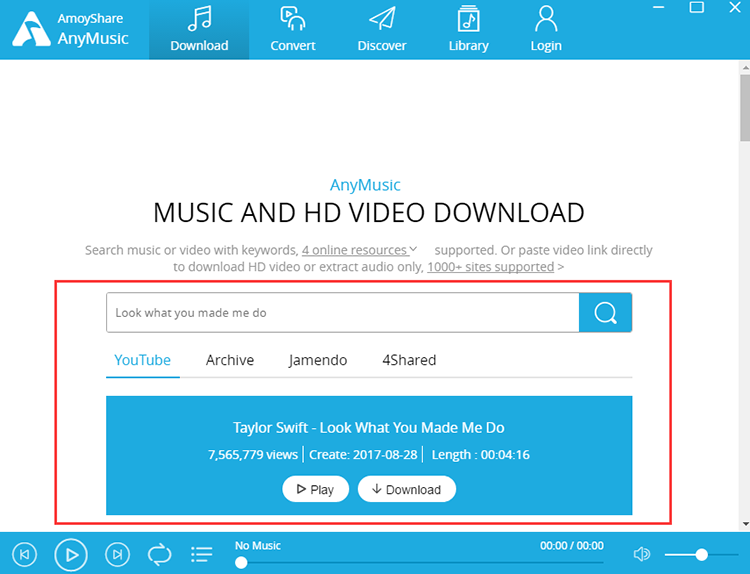 As long as you can stream the Taylor Swift song online, then you can find this song in the music search engine of AnyMusic.
AnyMusic has a huge music resource for you to get any music. Not only Look What You Made Me Do, but all Taylor's songs are available.
Or: you can just copy the music video link from YouTube and paste it into the search bar.
Step2: Preview before downloading.
Now, the official music video of Look What You Made Me Do was released, if you have not watched it yet then you can play it first. Just in case you're living under 10,000 rocks, under the sea, or just simply didn't watch the VMAs.
This music video is fantastic. I think the video is more wonderful and interesting than the lyrics.
In this music video, she took her criticism and insults and reclaimed them. But finally, great power arrives and it sends a good message to not let your haters shut up!
Enjoy yourself!
Step3: Choose format and download.
Now it is the last step for you to get the music, you can download audio or video according to your needs. As you can see, there are diverse format and quality options for your choice. It's up to you to get any one of them.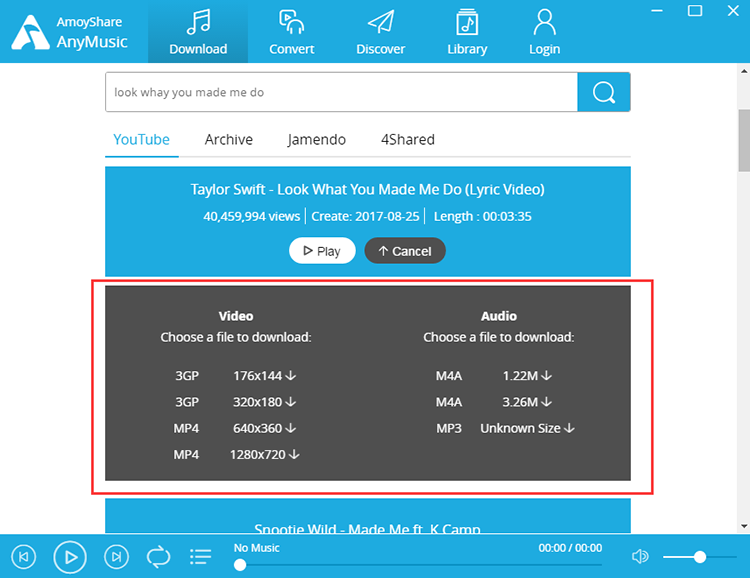 When you make your mind, then you can go with the last step.
In the library section, you can check your music and video downloading process. You can easily find the downloading and downloaded sections, your music files will be here respectively.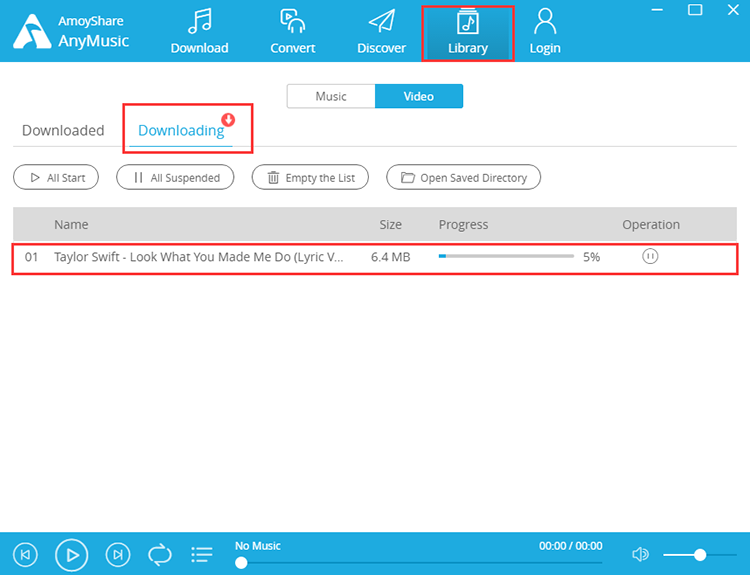 Here You Go!
You have already ripped Look What You Made Me Do on your Windows or Mac, you can enjoy it at any time.
That's brilliant!
Next time, when the whole album Reputation comes out, you can download all the new Taylor Swift songs by using AnyMusic.
We will share the hot new singles and help you to get them for free next time.
Stay tuned!
If you want to know more about how AnyMusic, you can visit the official website to get further information.
We'll be grateful if you can do us a favor to share all we have today. Thank you!