How to Rip YouTube Audio Online?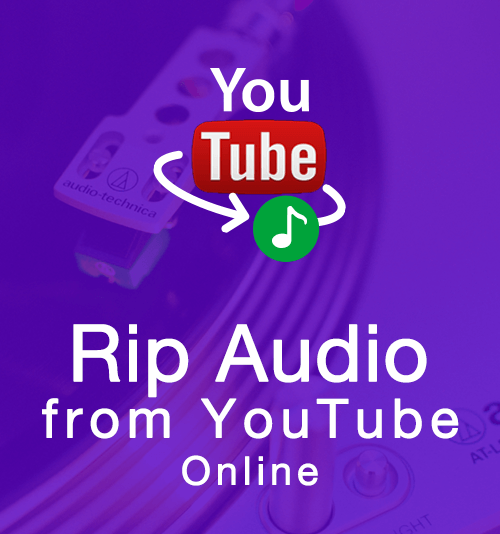 Can you image a life without YouTube?
I believe that visiting YouTube every day is a habit of many people.
Enjoying wonderful audios from YouTube online is a lovely and relaxing thing.
However, you will find that you can't rip YouTube audio directly.
Do you have any idea how to solve this problem?
I'm sure you won't be happy being trapped by this issue.
Well, I have an amazing tool for you to rip audio from YouTube online.
It is called Free YouTube Converter.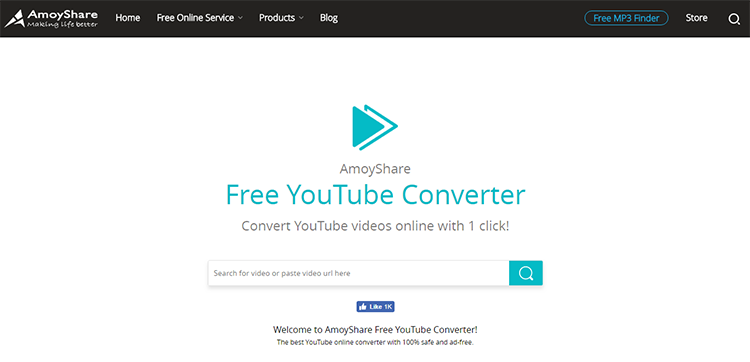 I think YouTube Online Converter is the best site to rip audio from YouTube.
Why?
It meets all your requirements of ripping YouTube audios.
After searching the video you will get the results fast.
Choose the format you prefer then you can start to download it.
The website is without virus, which is safe for you to visit.
Unlike those websites with ads, you won't see any advertisement here.
The clean page will impress and refresh you.
Next, I will show you how to rip audio from YouTube video in details.
Please keep reading.
#1 Rip Audio From YouTube With Free YouTube Converter
It is easy to get YouTube audio by Free YouTube Converter.
I will show you step by step.
Let's begin!
Step1. Visit YouTube and find your favorite video.
Scores of videos from YouTube can be chosen.
Pick one that you like most and play.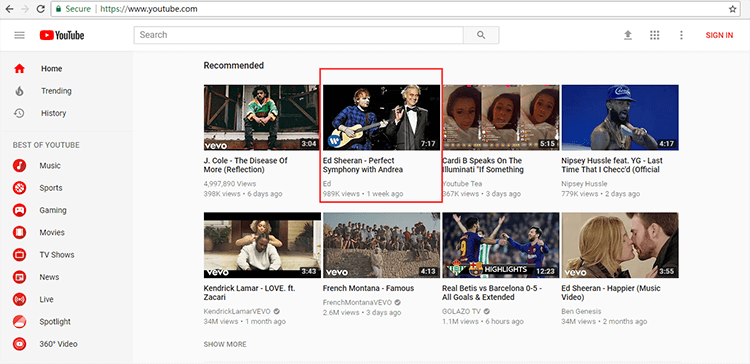 Step2. Copy the video's URL.
There are two ways to make it.
1.Copy the URL from the address bar on the top.
2.Right click the video and choose "Copy video URL".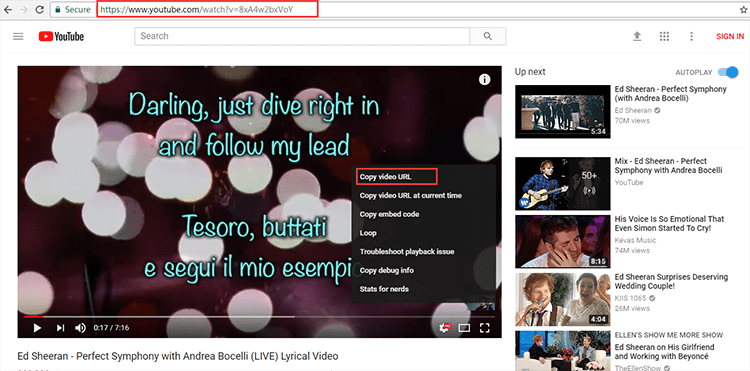 Step3. Search the video on Free YouTube Converter.
Paste the URL of the video in the search bar.
Click the icon of searching on the right.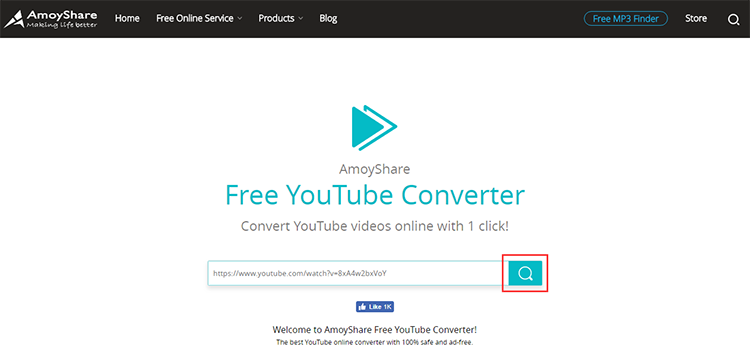 Step4. Get the search results.
After clicking the icon, you will get the results soon.
It really helps to save time, doesn't it?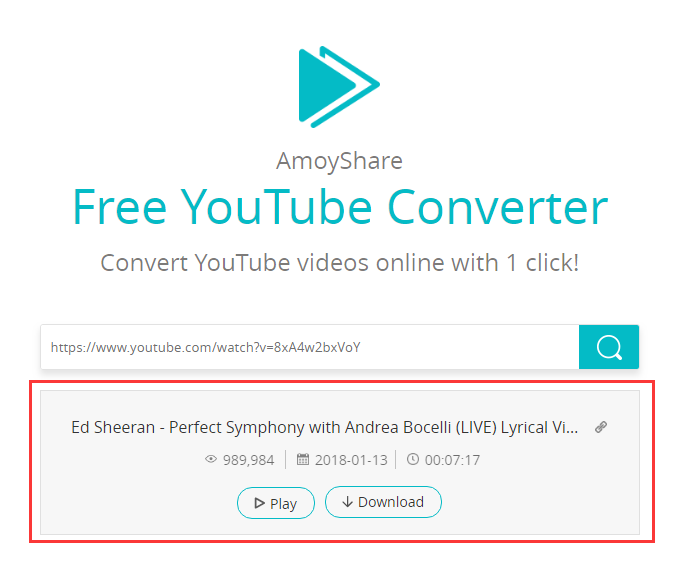 Step5. Play the video online.
Click the play icon to play it.
Check if this is the video you want to get.
Step6. Choose the format of the video you want to download.
There are a lot of formats for you to get.
Pick one according to your requirement.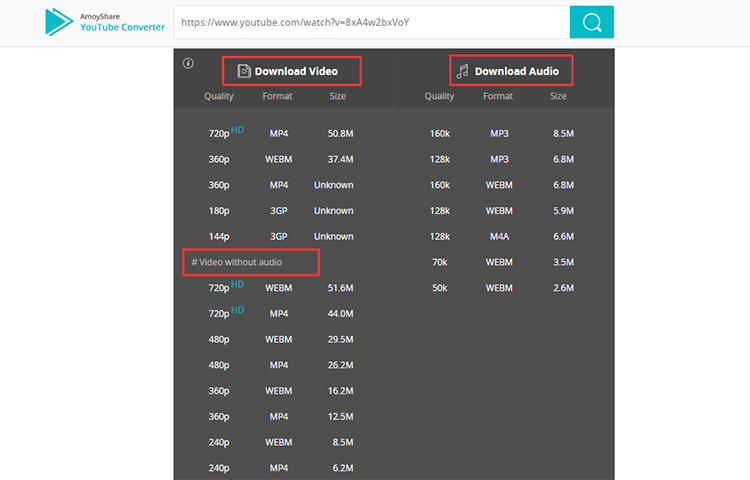 Step7. Download the YouTube video to MP3.
Click the download icon.
Now you have ripped audio from YouTube successfully.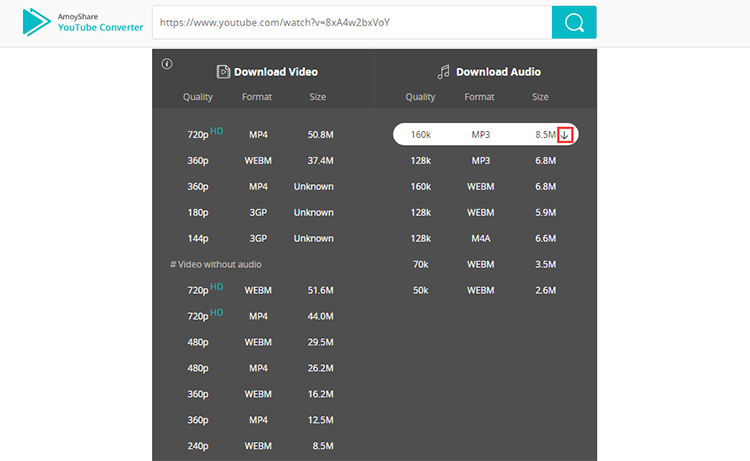 #2 AnyUTube – Batch Audio Downloads
So, you know how to rip YouTube's audio now.
When we listen to the songs of our favorite singers, we listen to more than just one song.
It would be more wonderful if we could get the whole playlist downloaded, do you agree?
We will meet another question here.
How to download the playlist you want while you are not able to do this on YouTube?
I'm recommending an excellent tool, which is called AnyUTube, to you.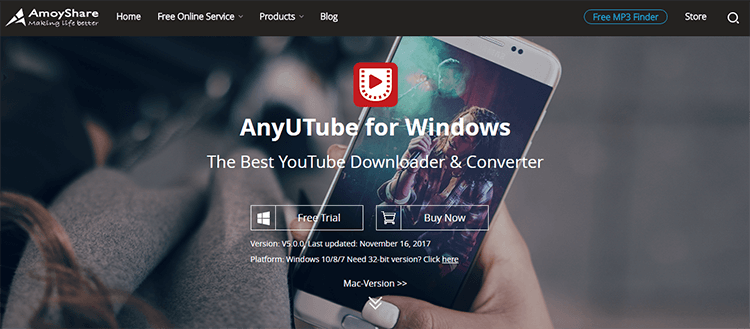 To use the tool, you need to visit its official website and get it downloaded on your computer.
You can download it free by clicking "Free Trail".
It also has 32-bit version for Windows 10/8/7. If you need this, click "here" in the bottom of the page.
Mac version is available, too.
After installing it, you will see an ad-free page.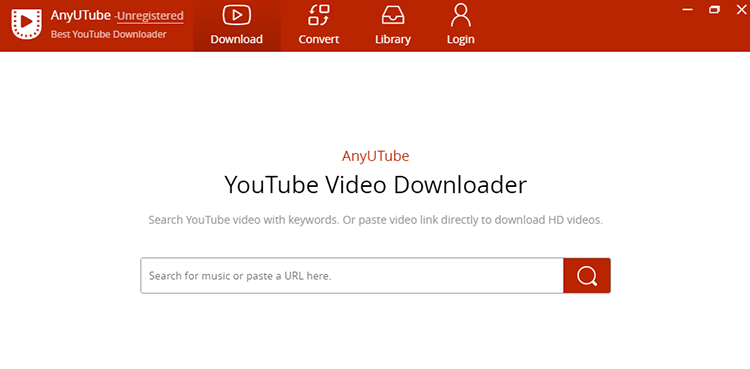 It is virus-free, which is quite nice.
You can start to use it without log-in.
Aiming at providing the best user experience to users, AnyUTube is frequently updated. So, more new features would be added.
It has several powerful functions.
AnyUTube lets users convert YouTube to MP3 and M4A as well. Therefore, you can get YouTube music easily.
You can get YouTube videos in MP4, WebM and 3GP formats downloaded.
AnyUTube will help you to download all songs from YouTube playlist.
Next, I will show you how it works.
It's easy for you to search YouTube playlist. You can do this by entering any keyword or pasting the link of the playlist. Then you will get results fast.
You can play the music videos online to see whether they are the right ones.
Click "All" and select the quality under the "Batch Download Audios".
Then you can click the download icon the batch download YouTube Audios.
Also, the download speed is fast.
Are you clear now?
Conclusion
Now, problem solved.
Feel great, right?
You can rip YouTube audio in just a few minutes.
Also, downloading YouTube playlist online won't trouble you anymore.
Free YouTube Converter and AnyUTube will solve any YouTube problems.
Don't hesitate and come to our website to try them!
We are looking forward to get your advice and comment.
Please leave them below the article.
See you next time!