Top 10 Pop Songs | Free Download & Pop Music Downloader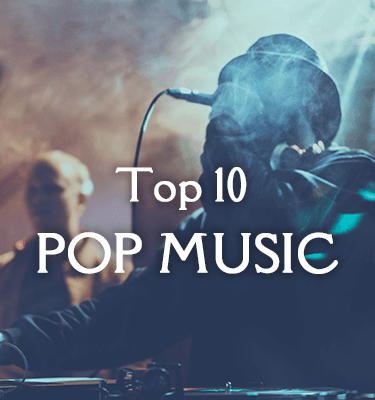 There must be some pop songs in your playlist, right?
Why do I say that?
The reason is obvious.
Just as its name, pop music is the most popular music genres.
However, here come the questions.
What are the best pop songs do you think?
How to download pop songs free?
As for the two questions, the answer to the first one is already in your mind.
While the latter might be an uncertainty.
You know what?
AnyMusic has a Harry Potter – like magic, turning all uncertainties to certainties!
Let's see!
Part1
Top 10 Pop Songs of All Time
Before we get started, let's learn something about pop music first.
Pop music originated in its modern form in the United States and the United Kingdom during the mid-1950s.
It is eclectic and often borrows elements from other styles such as urban, dance, rock, Latin, and country.
Pop music often characterized as "instant singles-based music aimed at teenagers" in contrast to rock music as "album-based music for adults."
In this part, I'll share you a list of pop hits on Billboard.
Are you ready to check out?
Come on!
1. There's Nothing Holdin' Me Back – Shawn Mendes
Writing for Billboard, Taylor Weatherby noted that "the song's sound falls right in line with the guitar-laced goodness he brought on his sophomore effort, but this time bringing in a little more edge."
There's Nothing Holdin' Me Back song download >>
2. Attention – Charlie Puth
"Attention" is a midtempo pop rock song that features elements of '80s soft-soul and funk.
If you are not familiar with this one, then there are two more songs of Charlie Puth you must have heard- "See You Again" and "We Don't Talk Anymore."
Charlie Puth Attention MP3 download >>
3. Despacito – Luis Fonsi & Daddy Yankee Featuring Justin Bieber
"Despacito" is a reggaeton-pop song. Several remix versions were released following the single's success, and this remix probably is the most wonderful one, will you agree with me?
Despacito original mp3 download >>
4. Believer – Imagine Dragons
"Believer" topped the Billboard Hot Rock Songs (24 weeks so far), Alternative Songs (13 weeks so far), and Adult Pop Songs (1 week so far). Amazing!
Imagine Dragons Believer free download >>
5. Wild Thoughts – DJ Khaled Featuring Rihanna & Bryson Tiller
Uproxx's Corbin Reiff wrote that Rihanna "brings some serious heat", while Tiller "rolls through in the middle to reprise his verse, and brings some serious R&B vibes with along him".
DJ Khaled Wild Thoughts download now >>
6. Slow Hands – Niall Horan
"Slow Hands" is a bass-heavy funk-pop song, with Horan singing in a lower register. A Billboard writer described it as a "R&B-inflected rock tune."
Slow Hands Niall Horan mp3 download >>
7. Strip That Down – Liam Payne Featuring Quavo
Lyrically, the song contains themes of wealth, celebrity appeal, and newfound career independence.
Liam Payne Strip That Down download >>
8. Stay – Zedd & Alessia Cara
The song is featured in the film Everything, Everything. References "drinking rum and cola", it was also used in advertisements for Pepsi Fire.
Stay Zedd free mp3 download >>
9. Feels – Calvin Harris
Brent Faulkner from The Musical Hype said the song is undercooked, leaving more to be desired, adding that it's "the type of record that is pleasing more because of the sound than the lyricism."
Calvin Harris Feels download >>
10. Now or Never – Halsey
"Now Or Never" finds Halsey deep in her feelings, which fits in with the album being heavily inspired by Romeo & Juliet.
Now Or Never now download free >>
Are there your favorite songs?
Well, one thousand readers, there are one thousand Hamlet.
Other people's opinions will not stop us from loving pop music, right?
By the way, I used to be troubled by which pop song to download. The reason is that most of them are charged.
But now, I can download whatever music I want due to a powerful tool.
I'll explain it soon…
Part2
Easy & Effective Way to Download Pop Songs
Since you feel like there aren't useful tools for saving your desired pop songs, I'll help you out.
You might be wondering that what makes me so confident to say that.
Well, just as I mentioned in the beginning, AnyMusic is my key. I'll convince you with its wonderful features and simple operation.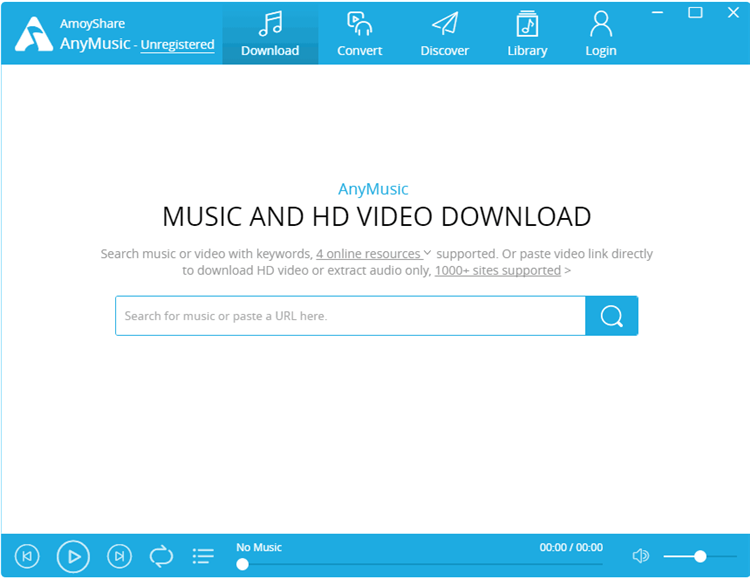 Optional Search Algorithm. Unlike other music downloaders, AnyMusic allows you to download the desired songs by the name, artists, and albums or via URL.
Plentiful Channels. That would be crazy that AnyMusic supports 1000+ online streaming sites. From YouTube to Vimeo, all the channels are opened for you.
Clean and Safe environment. You might feel annoying and stressed with ads and virus when you just want to enjoy music. The good news is that you can get rid of it from now on because there is no ads & virus at AnyMusic.
Powerful Inner Player. You can preview the songs before downloading them to make sure it is what you want.
Fast Download Speed. AnyMusic supports batch download with a quick speed, therefore, you can download the whole playlist within minutes.
Great User Experience. AnyMusic provides you with a Discover where offer some information about global websites and top hits. With this, you can find music all over the world.
Reading here, you have learned most of the amazing features about AnyMusic.
However, you might have the question about how to practically run it.
Take it easy, let's get down to it.
Step 1. Enter the keywords or URL of the pop song you want into the search box, click on the search icon with your finger. A flood of results will be shown on the screen…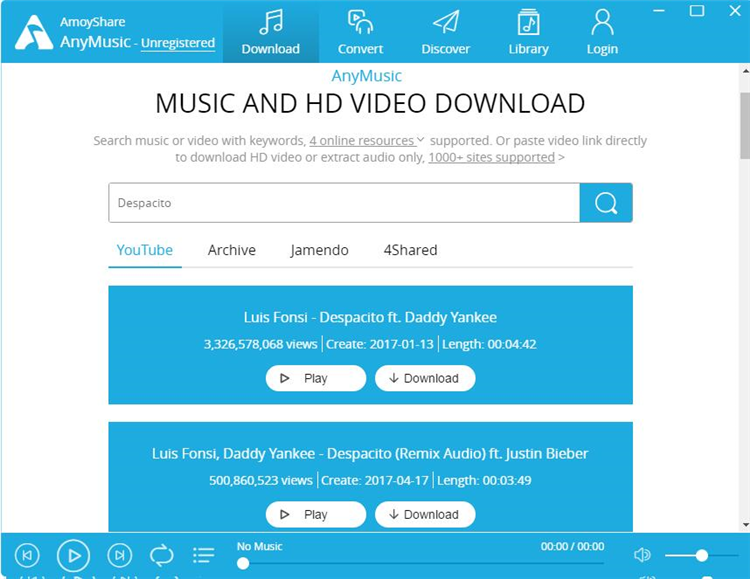 Step 2. As I have mentioned before, you can click on the 'Play' button to check out, avoiding the wrong one.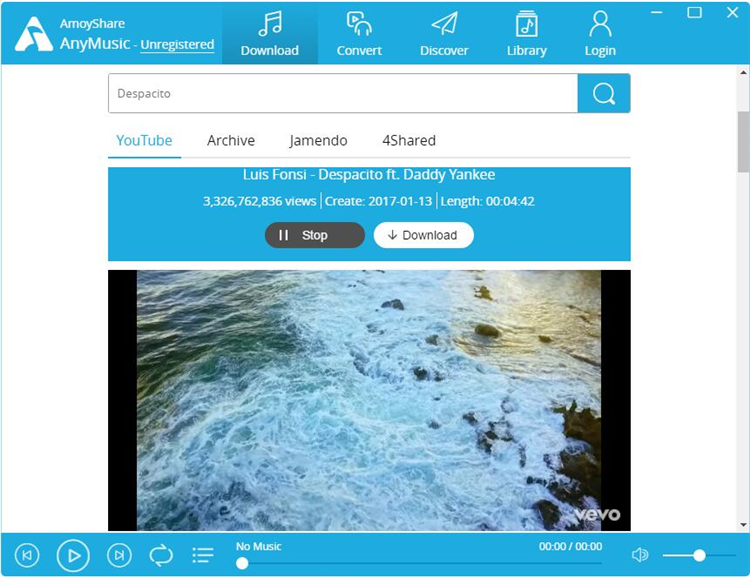 Step 3. Since you have found the right one, it is time to get it. Just click on the download icon and choose one of the formats as the following…
That's all!
It is easy, right?
Now, you can have a try!
Pop music is something that can be shared at all ages.
Different people have their own pop music playlist, so, it would be a pleasure if you can share your favorite pop songs with me.
If you have any question about AnyMusic, please leave comments below.