New Song 2018 | The Latest Pop Music (Newly Updated)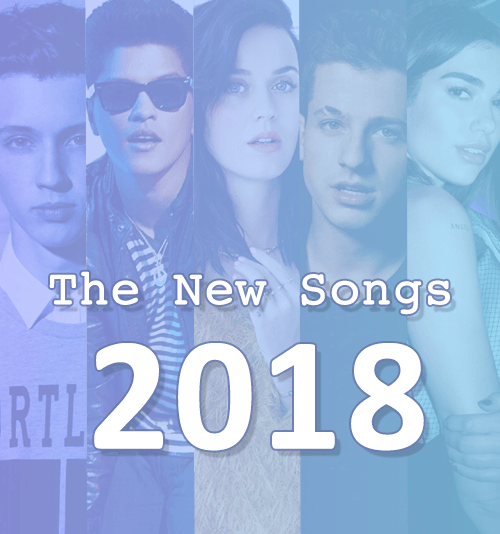 How are you? My Friends!
It has been half a month since New Year 2018.
How was your New Year celebration?
Did our Happy New Year songs come in handy on your New Year party?
We are grateful if you can find any solution here!
Recently, we learned that some readers are looking for the new song 2018.
In the beginning of a year, I know we all want to try something new.
So in order to let everyone can enjoy the new songs 2018.
We rounded up new songs released in 2018.
If you like it, then take it!
Part 1 How to Discover New Music 2018?
Want to be the first one to enjoy the latest music? Then you must know how to discover the new music on the Internet. Next, I will share with you several music sites for you to browse new music.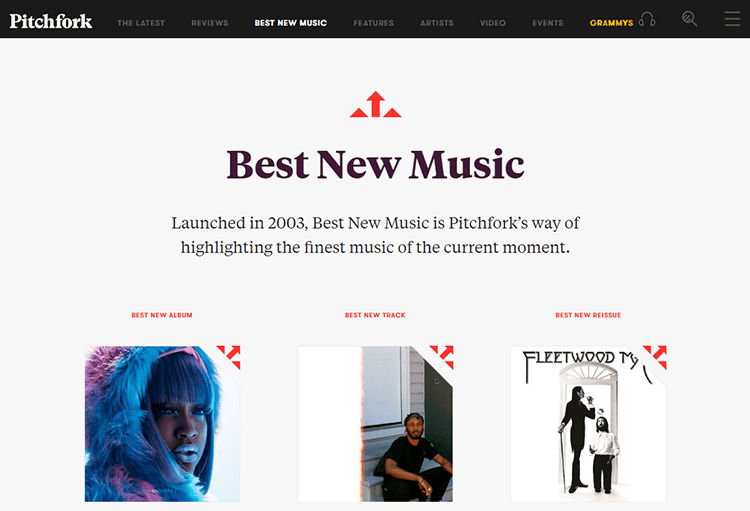 On Pitchfork, you are not only can browse the new music at the first time, but also get to know the latest music news like Grammy Award Winner List. You can regard it as an online music magazine. You can stream the new songs online by genres and read the song and album's review, video streaming is available, too. So, for discovering new music, Pitchfork is a good choice.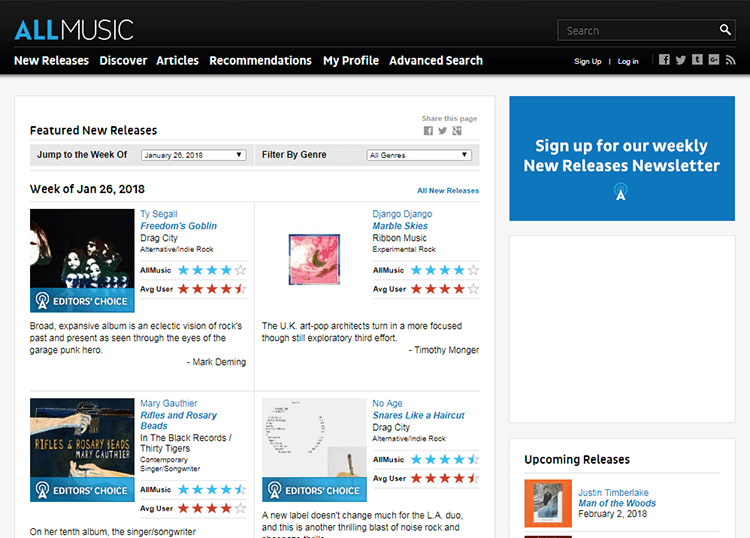 When you are on the page of AllMusic then you will find the new released music by date. You also can see more information about the track like artist, rating by AllMusic and users. You can jump to the date you want and find the specific song you need. Or you can filter the new song by genres; that's quite convenient.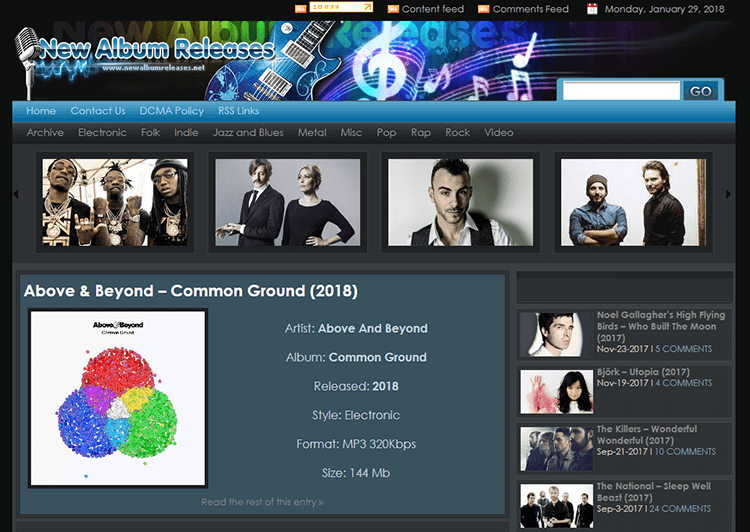 This is also a good music site to discover new music. You can find the new song by genres on the page or just search what you want. Though this is a music site of new albums collection, you only can view the album's information; you are not allowed to stream the music even download the new track. But Free MP3 Finder can help you to make it. Just go and download new song you like.
Tips
Apart from browsing music sites to discover new music, you also have another easy and smart ways to get the latest music at the first time, that's –
1. Follow your favorite artist's social media account.
2. Discover new song on YouTube and download YouTube new song.
3. Keep eye on the music charts like Billboard and Rolling Stone
All these ways also can help you to find the new songs. Just give it a shot!
Part 2 Best Released New Songs 2018
How to start the new year of 2018? What about enjoy some 2018 new songs? So how many new songs released in January? Let's see did your favorite artist release a new track?
1. Finesse (Remix) – Bruno Mars featuring Cardi B
Finesse is a song from Bruno Mars's third album 24K Magic (2016), but why did it released as a new song on January 4, 2018? That's because Cardi B co-worked the song together with Bruno Mars. Notably, Finesse is the opening song on the 24K Magic World Tour. The following is the music video, enjoy!
2. My My My – Troye Sivan
Actually, this is the first new song 2018 I heard on my music player. Till now, I still amazed by his song There for You released in last year. My My My released on 10 January 2018, and it is the lead track from his upcoming second studio album. You way wonder that what's the meaning of "My My My"? According to the Wiki, this is song of liberation, freedom and love. Really? Listen to the music and find the answer!
3. Hey Hey Hey – Katy Perry
Hey Hey Hey was released on January 12.2018. This is the first new song 2018 of Katy Perry from her fifth album Witness (2017). Honesty, I haven't heard this song yet, but the theme is quite attractive for me. It focuses on female empowerment. Some reviewers even noted that the single revolves around Donald Trump and Hilary Clinton.
4. If You Leave Me Now – Charlie Puth
Recently, I keep playing How Long in a loop on my music player. Then his new song If You Leave Me Now released on January 5.2018. This is a promotional track from his upcoming album Voicenotes. After listening to the music, I would say the song is quite romantic but a little bit sad. Maybe you can tell me your feelings.
5. IDGAF – Dua Lipa
IDGAF is a new song released on 12 January 2018. The song reached NO.21 on the Irish Singles Chart and NO.39 on the UK Singles Chart. IDGAF is an abbreviation "I Don't Give a Fuck", she talks about the music video that two sides of your stronger and weaker fighting each other, only to realize self-love is what will help you overcome the negativity.
6. Filthy – Justin Timberlake
Filthy is the lead track (released on January 5.2018) from Justin Timberlake's upcoming studio album Man of the Woods (2018). Actually, I'd like to mention the music video in particularly, this is an electro-funk, the music video set at a futuristic technology conference and shows Timberlake staging a proof-of-concept demo for a robot. I must say that's fantastic!
7. All the Stars – Kendrick and SZA
All the Stars was released as the lead single to the soundtrack album of the upcoming Marvel Studios superhero film Black Partner. With the involvement of Grammy New Artist nominee SZA, I think this song will surprise you a lot!
8. For You – Liam Payne and Rita Ora
Liam Payne is the second One Direction member to make a song for 50 Shades series behind Zayn. This year, he worked with Rita Ora on the new track For You, and it's all types of sexy! The song released on 5 January 2018, and it reached NO.11 on the UK Singles Chart.
9. Street Livin' – Black Eyed Peas
Black Eyed Peas released their new single Street Livin' on January 9.2018. Where is the Love is the first song I heard 5 years ago then I started to know this band. And this time, Black Eyed Peas came back with the political theme song Street Livin'. So what's the song about? Just watch the music video!
10. Never be the Same – Camila Cabello
Never be the Same was released digitally on January 92018, and it has peaked in the top 30 in the UK. I think many of you won't forget another hot song by Camila Cabello – Havana. Till now, Havana still at NO.2 on Billboard HOT 100 Chart. So I would say this new song won't let you down!
Download Camila Cabello new song mp3 >>
I just gave a simple introduction to the 10 new songs of 2018, but actually, there are still some new singles I haven't mentioned, so you can just keep browsing the following new songs of 2018.
You can stream it online or download it offline, it's all up to you!
11. God's Plan – Drake
God's Plan is the Drake new song 2018 released on January 19, 2018. This single comes from the new album Scary Hours which contains two tracks "God's Plan" and " Diplomatic Immunity". This new EP talks about his relationship with Jennifer Lopez in the past, we don't know the story, but the song is good.
Drake 2018 new song download >>
I just gave a simple introduction to the new song 2018, but actually, there are still some new singles I haven't mentioned, so you can just keep browsing the following 2018 new songs.
You can stream it online or download it offline, it's all up to you!
Part 3 How to Download New Releases Music?
When the new songs released at the first time, you must want to download it at that moment if you fancy the music. So according to the different music resources and streaming site, how can you download the mew music you want?
Let's break it down!
1. New Music on Streaming Sites

If you enjoy the new songs on music streaming sites like Spotify, Amazon Music or Apple Music, you can stream the music online for free, but if you want to download all the new tracks or new albums, you have to subscribe their music plan and pay monthly or yearly. Sometimes, that will cost an arm and a leg.
But if you are already a subscriber of these streaming sites, then you can download the new songs right there.
2. Free Music Download Sites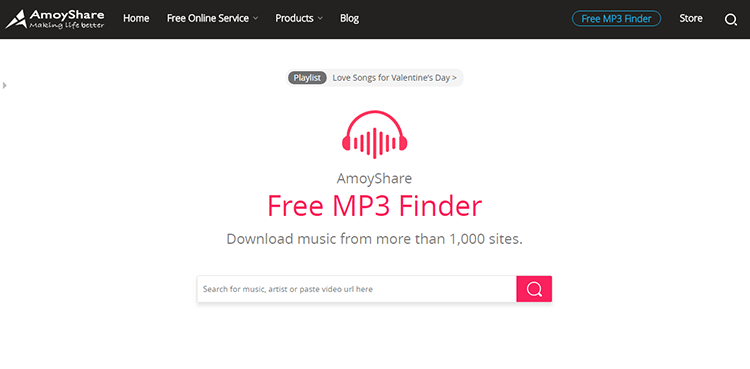 There are many free online music download sites like MP3Juice and MP3Skull, you can search and download the new songs by keywords like new songs name, artists and songs link. But there is one problem exit when you're using these free music download sites, that's safety.
You can't sure the new song you search is the official version. Also when you try to download the new music, there are many unfriendly pop-outs like ads, plug-ins and so on. But here is an ad-free music download site recommendation – Free MP3 Finder. You can have a try!
3. Lifetime Music Downloader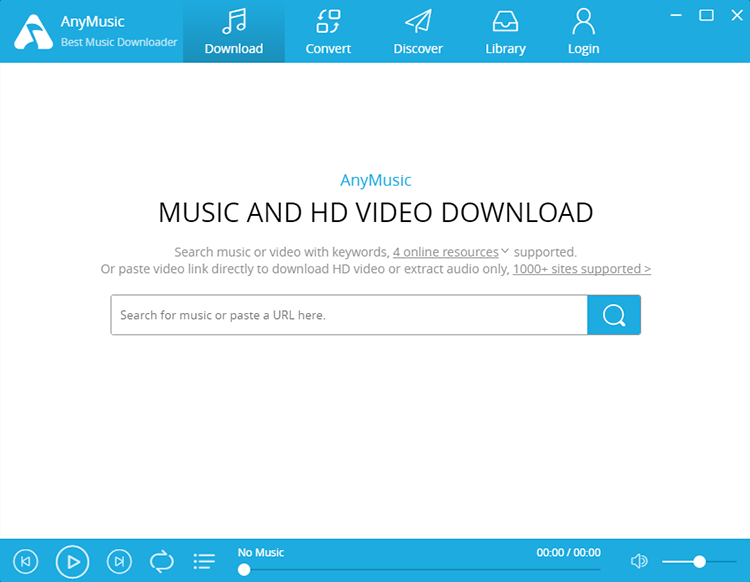 If you want to avoid huge budget for downloading new songs on streaming sites, or get free from that annoying ads and plug-ins on music download sites. I would say the lifetime music downloader is you best choice to get 2018 new music.
For music downloader, AnyMusic is an easy-to-use and safe music tool. You can download any new music on AnyMusic with a lifetime plan; you can enjoy the endless music download forever with one-time payment. AnyMusic is not only a music downloader, you can download new music videos and edit your music files as well.
Conclusion
Till now, we have listed the new song 2018 released on January.
Did you find your favorites?
Actually, I love all them!
If you find the new song you like,
Don't forget to download it for free.
We will keep updating the new release singles.
Please follow us and get the latest music of 2018.
In the New Year, we will try our best to provide the latest music,
Not only share new songs 2018, but more good songs.
Thank you and please keep supporting us!
Bye-bye!