Need Music Search Engine? We Have the Best!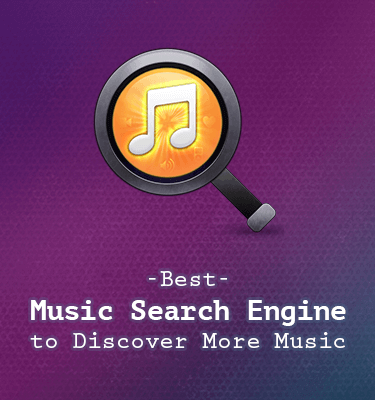 As a music lover, you deserve the best search engine!
However...
It is hard for you to pick one from the bunch of music search engines.
Making a decision will take up a lot of time, I bet you won't let this happen.
Especially when you have an urge to hear a song.
So……
You need a best choice and a quick decision.
Today, I am going to share a powerful search engine for music.
It will meet all your requests about music.
#1 Discover More Music with the Best Music Search Engine
Tell me.
What is your ideal music search engine?
Maybe here is what you want:
1. Easy to use
2. A huge data base.
3. A wide selection of music resources.
4. Get the free music online.
5. Give previews of songs.
6. Add songs to the playlist.
7. High audio quality.
And these are what you long to avoid:
1. Ads.
2. Flash back in the process.
3. Cost a lot.
Actually, I have tested 10+ search engines for music, Mixturtle.com, Bit Torrent Search Engine and so on.
But I can tell you none of them can reach all the goals mentioned above for sure.
Of course. You still can decide which tool you want to use.
So what makes AnyMusic stand out?
Keywords search.
Keywords search is the greatest way to discover music.
Why?
Compared with another search tool, search via URL is the most common way to looking for music.
AnyMusic also can use that way to hunt your favorite songs.
Copy the URL and paste it into the search engine.
But AnyMusic makes the searching work more handy and easy by keywords.
#2 Get Music Download with the Song Search Engine
Now, I will show you how to search a song with AnyMusic by typing keywords.
OK! Let's get started!
First, you should download AnyMusic from the official website as follows. Since AnyMusic is available for Windows and Mac, you can choose the version as needed.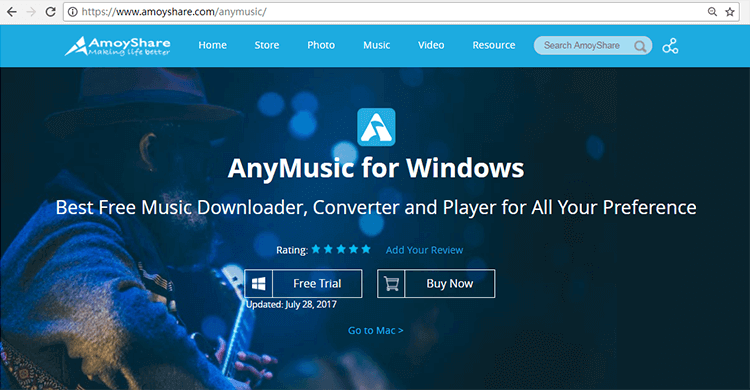 Next, you need to come up a song, an artist, or any keyword related to your target music.
So it can lead you to the right place.
Then enter the AnyMusic page.
You will see this: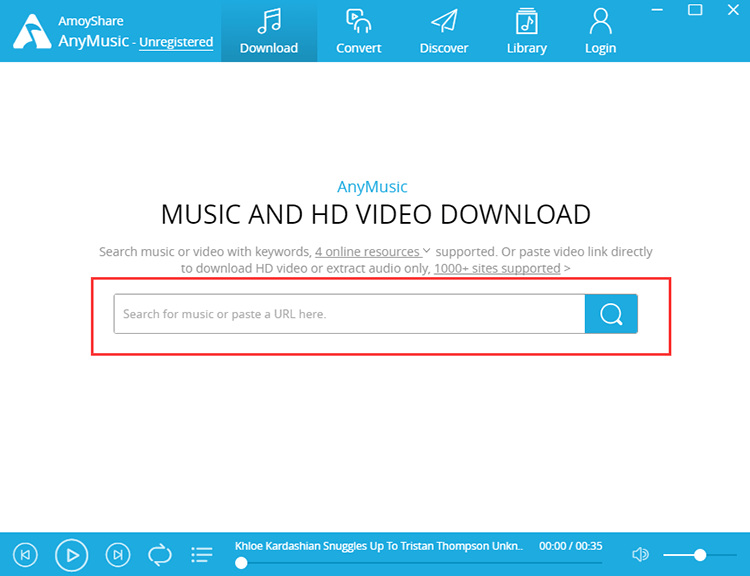 Now you are ready to type your keyword into the search bar.
Let's see.
What if you want to search the song "Hello" by Adele?
Type "hello song" or "Adele hello" into the search bar.
Like this:
Then hit the search button, and the page will be like this: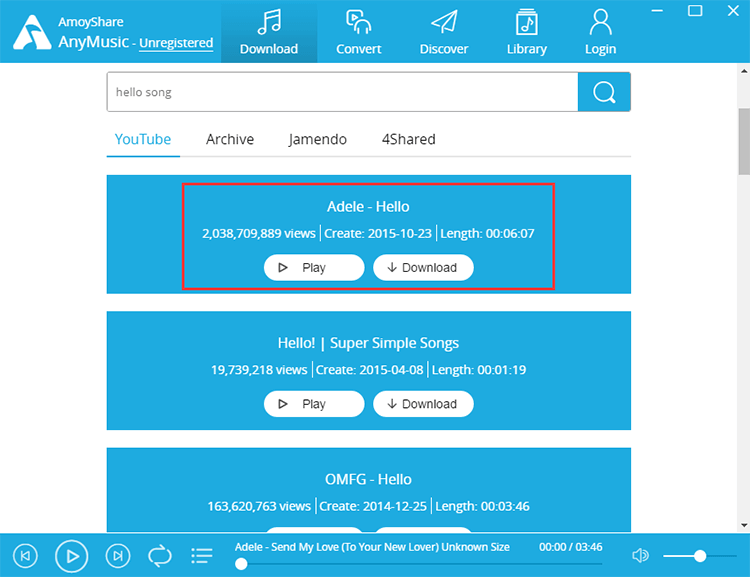 See? There're plenty of results on search results.
The song showed up in the first item.
Is that what you want?
Go on.
Let's try other types of keywords.
Such as: Phrases or lyrics in the song like "hello from the other side"
Or another keyword. You decide it!
Type and...
CLICK!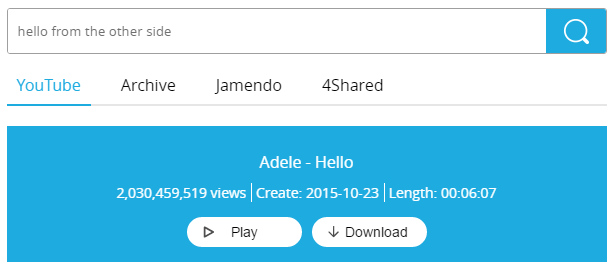 Still got the right song!
Can't sure? No hurry!
Hit the "Play" button.
Preview the song before you get it!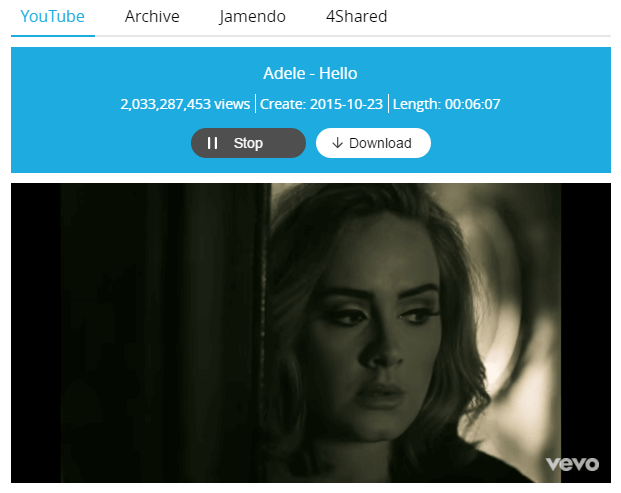 Recognize the familiar melody?
Then you made it
This time you can choose to listen to this music online. Or……
Just download it!
Click on the Download button, and then you can choose an audio file type accordingly.
It is easy to do. Try it by yourself!
Till now…
We know that:
By keyword, you don't need to take the time to copy the URL and search it.
AnyMusic supports 1000+ sites, you will certainly find what you really want!
Isn't that great?
Such a powerful music search engine. How can you miss it?
Now it's time for you to implement all that skills.
I bet you'll be impressed with the superb music search experience. If you do benefit a lot from the music search engine, share it with your friends and family.
When you have any problem or suggestion, please feel welcome to leave any further comments.