The Best Online MP4 to MP3 Converter 2018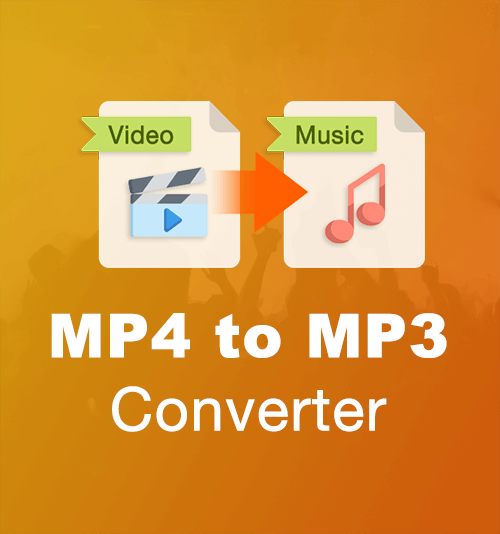 I believe you never stop to looking for the best MP4 to MP3 converter.
Yes, I know how it feels when you can't find the right MP4 to MP3 converter.
And I also believed that you must have tried many ways and services.
So do I, it keeps me wondering that is that hard to get a nice Mp3 converter?
I would say no because we haven't met the best one. But you'll…
So, I will introduce an MP4 to MP3 converter to you as I share other nice tools before.
Why this online service is on my list? You'll know that soon.
For you information, the online MP4 to MP3 service is called Free YouTube Converter .
No matter you know it or not, it will be the most smashing online converter you know! So let's move to the tutorial now!
Part 1 Convert YouTube MP4 to MP3 by Free YouTube Converter
Free YouTube Converter can convert videos you want from YouTube to formats like MP3, 3GP, M4A and WEBM free and there is no ads to interrupt your conversion task. It just amazing without any doubt!
Yeah, forgive me to introduce it in this explicit way, it truly can meet everything about mp4 or mp3 conversion, you can't judge it by its simple page and ignore that powerful function behind it.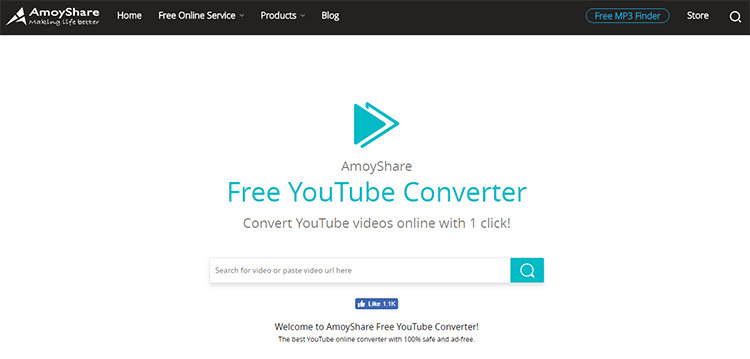 It lets you get the whole YouTube playlist converted to MP3 and other formats.
You will find that this is a really amazing tool to convert MP4 to MP3 online.
Let's me show you the simple steps of converting.
Step 1. Find Your Favorite MP4 from YouTube
Visit YouTube.
Then choose the MP4 you like the most.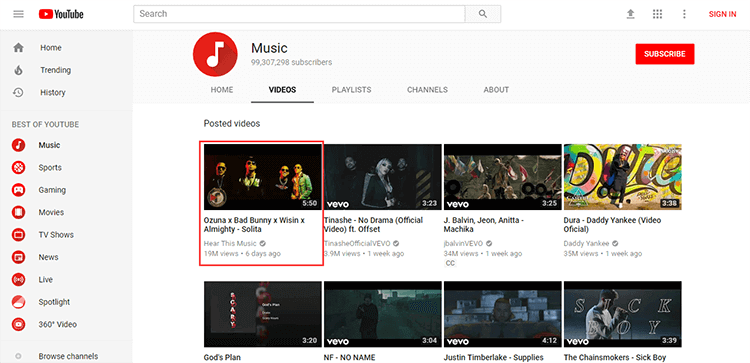 Step 2. Copy the URL of the MP4
You can get the URL from the address bar.
Or right click the MP4 and choose "Copy video URL".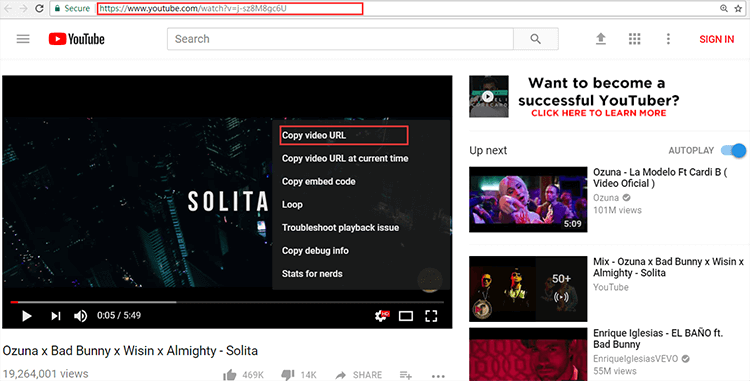 Step 3. Search the MP4 on Free YouTube Converter
Paste the URL to the search bar.
Click the icon of searching.
Step 4. Choose the MP3 Format You Prefer to Download
There are several formats for you to select.
Select one based on your requirement.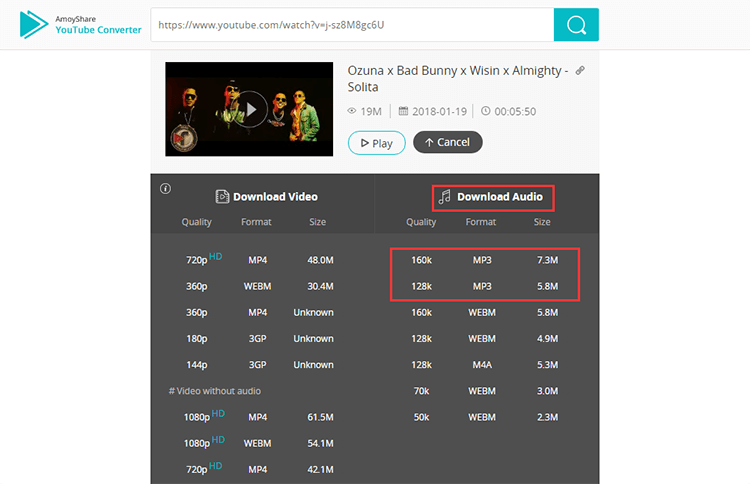 Step 5. Download the MP3 by Free YouTube Converter
After choose the format, click the download icon on the right.
Now you can have MP3 from YouTube on your PC.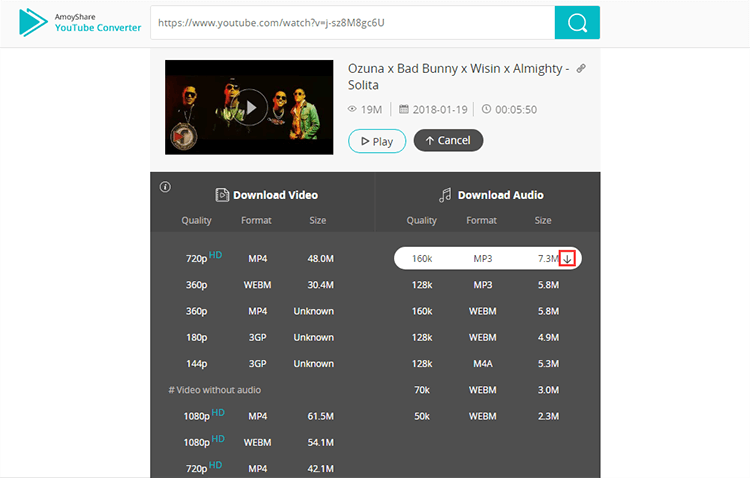 That's pretty simple, isn't it?
You don't need to log-in or register, which can really help you save your time.
Part 2 Batch Download MP4 from YouTube to MP3 by AnyUTube
On YouTube, there are a lot of playlists for you.
You can play them online but you can't get them downloaded straight from the website.
Do you know any website that you can batch download MP4 from YouTube to MP3?
I have the best YouTube downloader and converter, AnyUtube , for you.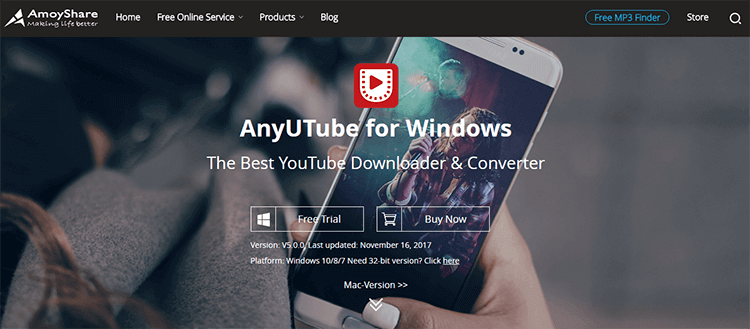 You can free download AnyUTube for Windows on our official website.
We also have 32-bit version for Windows 10/8/7.
Besides, Mac version is available.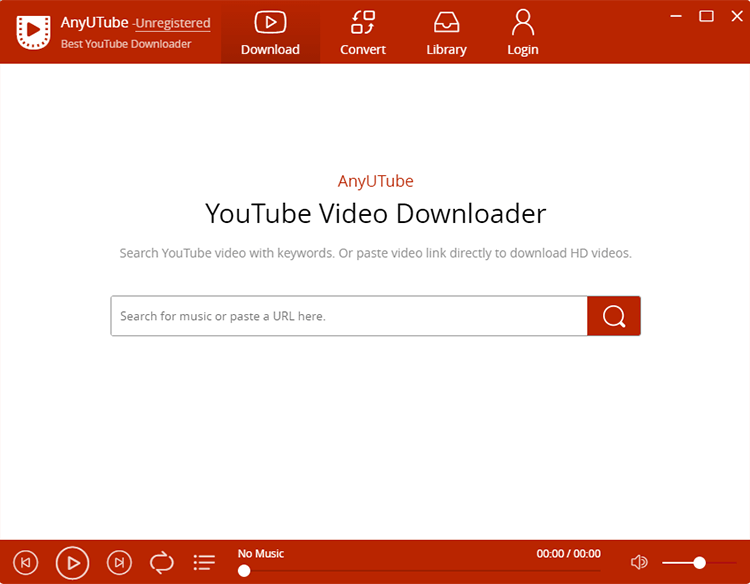 As you can see, there is no ad on the page.
Also, you don't have to worry about computer's being infected by virus.
It's easy for you to search YouTube video by entering keywords or pasting the URL of video.
You can download the video you like in formats like MP3, MP4, WebM and 3GP.
As a converter, it also allows you to convert YouTube videos to MP3 and M4A.
What about YouTube playlist?
AnyUTube makes it possible for you to download videos from a YouTube playlist.
Copy the URL of your favorite playlist and paste it to the search bar.
You will get the video within minute.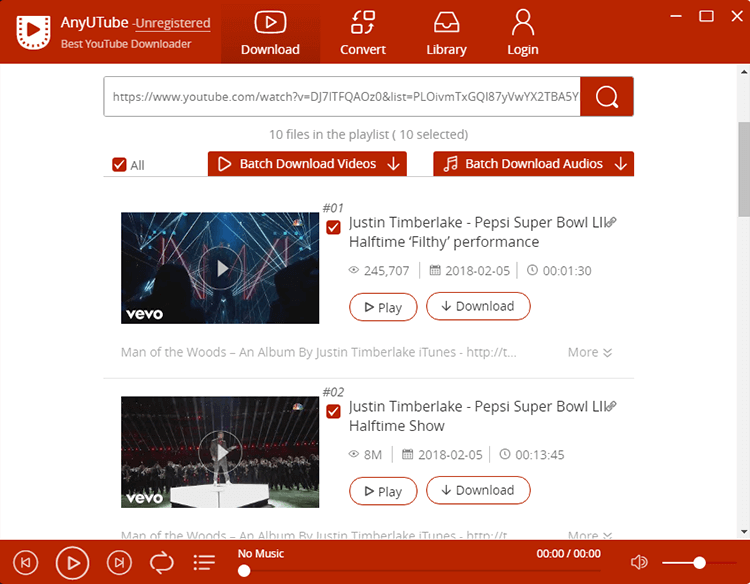 AnyUTube allows users to play the videos online to check if there are the right ones.
Then, click the "All" icon and choose the quality of audio.
You can get the playlist downloaded.
Isn't this easy and convenient?
Conclusion
Did you get the new skill from this amazing MP4 to MP3 converter?
If you want to batch download YouTube MP4 to MP3, don't forget to try AnyUTube.
Come to our official website and get it downloaded on your computer.
It will do you a big favor.
Of course, if you have any question, please leave them in the comments below.
I'm more willing to help you.
Have a good day!
How to convert MP4 to MP3 online: