Top 10 MP4 Converter Online & Apps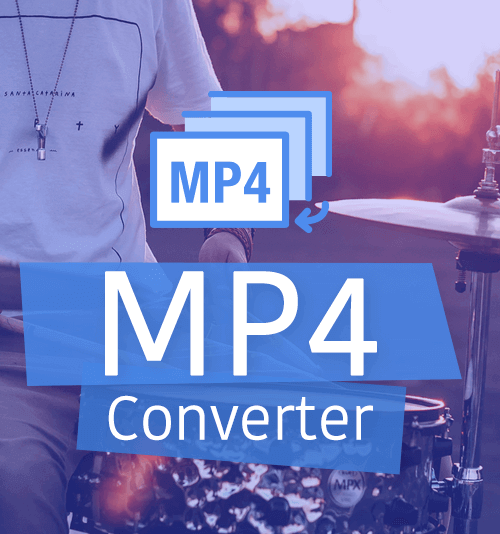 Browsing and sharing videos on YouTube are what we do almost every day.
Do you have any trouble when using YouTube?
For example, do you know the way to download or convert videos on YouTube?
Recently, readers show their concern about how to convert a video to MP4.
It seems that a lot of readers are still feeling confused about the solutions.
I think it's time to recommend some tools for download and conversion.
Here, I will show you my list of top 10 MP4 converter online & apps.
You not only can convert a video to MP4, but any formats you need!
After reading this article, you'll not be puzzled about the problem anymore.
Let's have a look!
Part 1 Top 5 MP4 Converter Online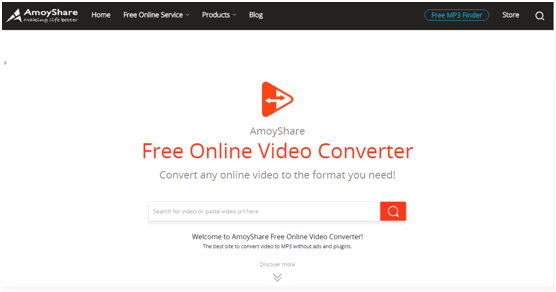 Free Online Video Converter is not only a free online video downloader but also a online MP4 converter.
You can search for videos you like by entering keywords or pasting video URL.
All the videos can be played online to make sure it's the right one you want.
Also, they can be converted to any format you need.
With a lot of resources and different formats, the result will not let you down.
Most importantly, there is no ad and plug-in, 100% safe and clean.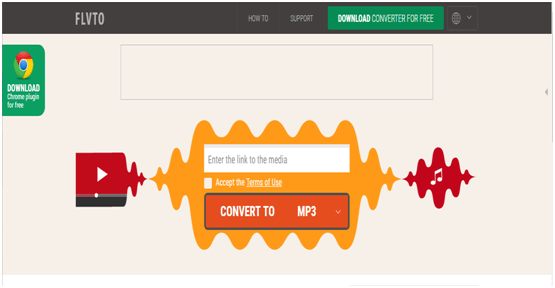 Flvto.biz is an efficient site which converts MP4 online to another format within 15 seconds.
In addition, the operating steps are quite simple.
First, enter the link to the media.
Then choose the format you want, such as MP3, MP4, MP4 HD, AVI and AVI HD.
Another advantage is that it can send a link to the result to your email, easy for preserving and downloading.
Different from other converter, Flvto.biz provides a service to send ringtones related to your cell.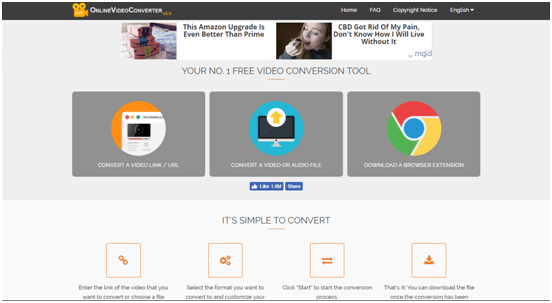 OnlineVideoConverter.com supports video conversion, download and browser extensions.
In most instances, its conversion speed is a little faster than Flto.biz.
Enter the video link or choose a file from your device or cloud storage.
Select the format you want to convert to, such as MP3, WMA, MP4, AVI and etc.
You can convert videos and download the converted files for unlimited times.
What's more, with its browser extension, you can convert YouTube videos directly without having to copy and paste video links.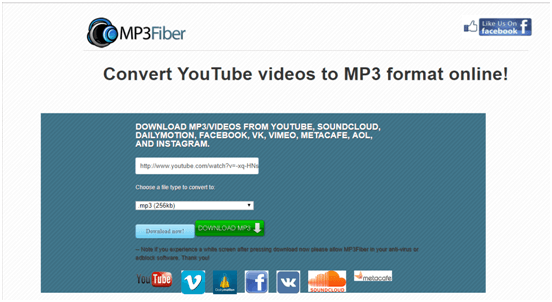 MP3Fiber.com is a converter and a downloader online.
You can get videos downloaded and extract MP3 files from many platforms, such as YouTube, SoundCloud, Facebook and etc.
You can convert any video to any format you need.
Enter the video link and choose a file type to convert to.
It supports kinds of formats to convert to, such as MP3, MP4, 3GP, AAC and etc.
Convenience, fast and no limitation to videos or audios are its advantages.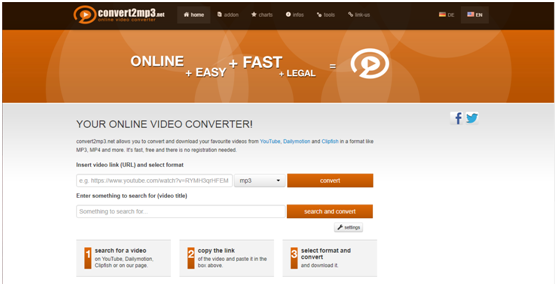 Convert2MP3.net is a great tool for searching, converting and downloading.
From the home page, you can easily see its features, online, easy, fast and legal.
The same as other video converters online, you can use video links to download and convert videos you like.
Videos from YouTube, Dailymotion or Clipfish are all allowed.
And you'll be satisfied with the various formats it supplies, such as WMA, MP3, MP4, FLAC and etc.
Especially, you can search videos on YouTube directly by entering the video title in the second form.
Part 2 The Best 5 MP4 Converter Apps
1. Miro Video Converter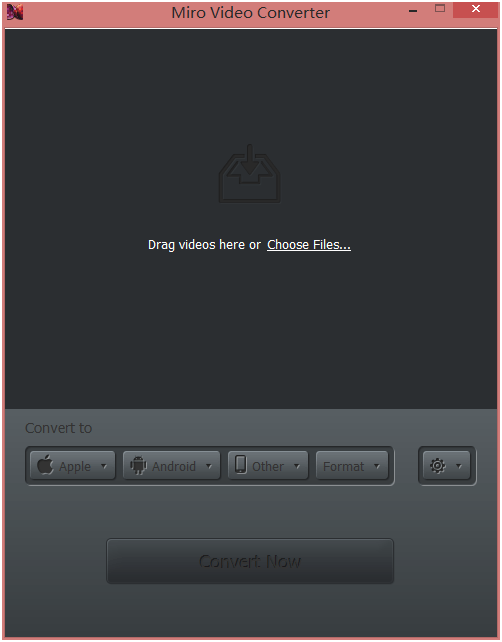 Miro Video Converter is widely used as a MP4 converter app.
It focuses on the feature of video conversion without ads or a fee.
You can drag videos to the convert form or add files from your device to start conversion.
The output format and device are allowed to be selected from different options.
Furthermore, it takes up very little space, so you don't need to worry about the storage space.
2. Blaze Video Magic
Blaze Video Magic has some differences from other applications.
It can not only download or convert videos to any format you want, but also provide services to design slideshow and ringtone.
Not only the videos online, but also the files from your storage or DVD can be converted.
Moreover, the videos converted can be smoothly played on different devices, such as MP3, MP4, PSP and etc.
It is often updated in order to meet the needs of users.
You have a 30-day free trial to experience the special video converter.
3. HD Video Converter Factory Pro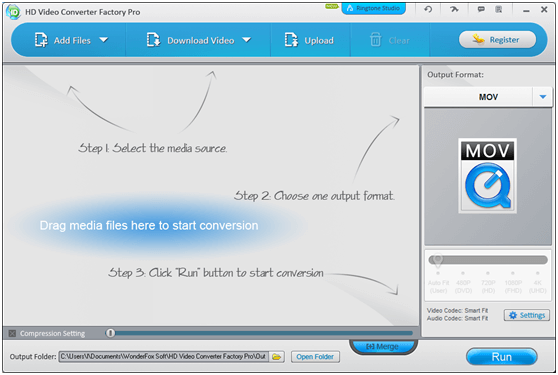 HD Video Converter Factory Pro is an easy-to-use video converter application.
Without ads, the home page is quite clean with clear instructions about how to start.
Select the media source and choose format you need from over 60 formats supported.
It adds a new feature that you can make your own phone or SMS ringtones, iPhone users or Android users are both allowed.
Perhaps the convenient operation is the most important reason for its popularity.
4. Wondershare Video Converter PRO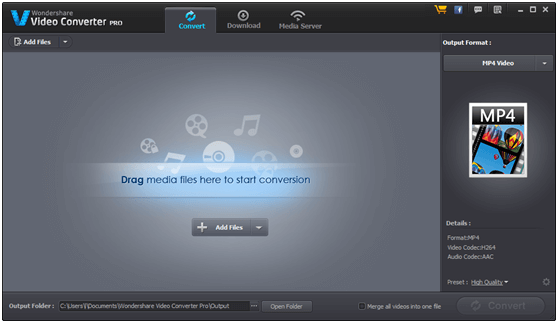 Wondershare Video Converter PRO is an application with many features.
You can copy and paste video URL or record online video to download.
To start conversion, drag media files to the convert form or add files or a folder from your storage.
The output format including media format and device can be selected.
One of its unique functions is that it can also be a media server sometimes.
It means that you can import your video files and stream them to the TV with one click.
Then these videos can be played on any devices that are DLNA/UPnP supported.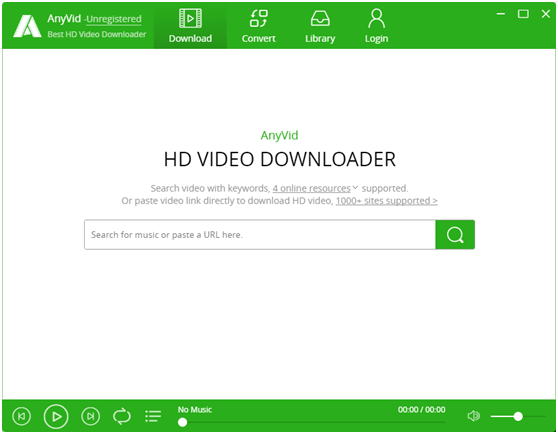 AnyVid is the best MP4 converter tool for you to download or covert MP4 files.
With AnyVid, you can download HD video files like MP4, 3GP, WebM and so on.
You can search videos from YouTube, Archive, Jamendo and 4Shared directly by keywords.
Most importantly, AnyVid allows you to batch download video files with one click.
Or you can paste video link to download HD video from over 1000 sites supported.
As for video conversion, you can select your local media file to covert to format you need.
Without any ads or unnecessary settings, AnyVid will offer you an excellent user experience.
Conclusion
That's all about the list of the top 10 MP4 converter online &apps.
I'm quite sure you'll find one you prefer to.
Do you think downloading or converting videos are not difficult anymore?
Share your user experience with us.
Or if you have any questions and suggestions, please leave comments below!
Thank you for taking time reading it!
Have a nice day!