Best Love Movies for Valentine's Day 2018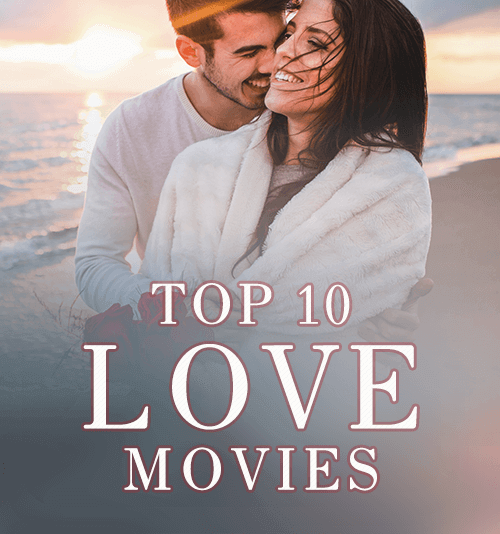 Valentine's Day is coming!
How you goanna celebrate this day with the one you love?
As a moviegoer, last year I enjoyed watching romantic films at home.
Instead of walking down on the crowded street, staying at home might also be a good choice.
Therefore, today I'm going to share with you a list of love movies.
No matter you're single or in love, I believe you will find one fits your mood.
Hope you will like it!
The Best 90's Love Movies (1981-1990)
1. The Princess Bride
2. Annie Hall
3. Wings of Desire
The Princess Bride
The Princess Bride was released on September 25, 1987 in America. It stars Robin Wright, Cary Elwes, Mandy Patinkin, Wallace Shawn, André the Giant and Christopher Guest.
The movie opened with a grandfather read a book for his sick grandson. And the book was about how a gallant hero Westley saved his true love Princess Buttercup from an evil villain Prince Humperdinck. Therefore, this movie is not just a romantic story but also a story of affection.
The Princess Bride created remarkable revenue with $30.8 million at the United States and Canada box office. Besides, it also received good reputation. Until now, this movie still gets a 97% "Certified Fresh" rating on Rotten Tomatoes.
Free download the theme song Storybook Love >>
Annie Hall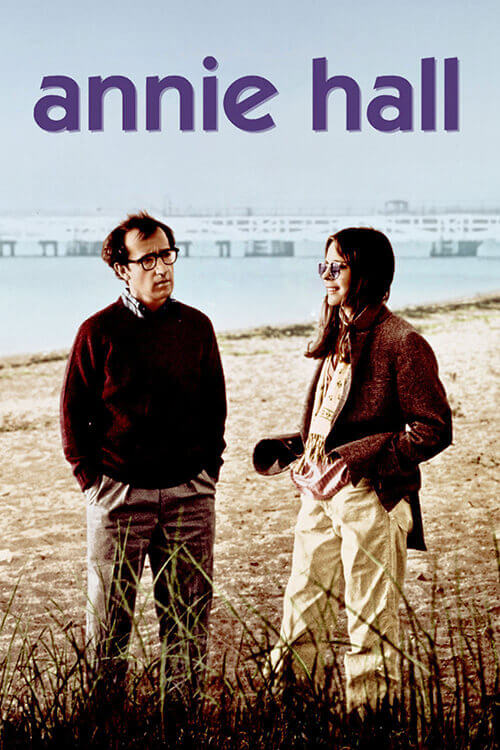 Annie Hall is an American romantic comedy directed by Woody Allen, featuring Woody Allen and Diane Keaton. It was released on April 20, 1977 in the United States.
This movie is about a neurotic, death-obsessed New York City comedian Alvy Singer (Woody Allen) falls in love with a beautiful, carefree nightclub singer Annie Hall (Diane Keaton).
I personally like the dialogue very much, like when Annie asked Alvy, "Do you want chocolate milk?", "What am I your son?" Alvy answered. That's hilarious!
In addition, it won 3 Oscars, including Best Director for Woody Allen and Brickman, Best Original Screenplay and Best Actress for Keaton.
Free download the theme song It Seems Like Old Times >>
Wings of Desire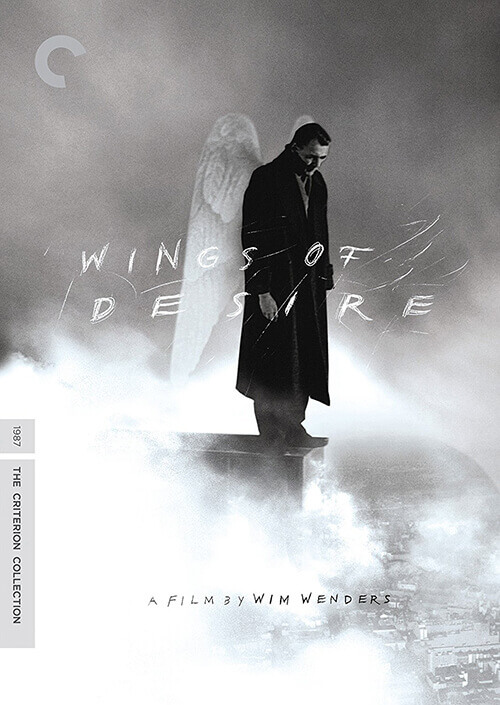 Wings of Desire was directed by Win Wenders and released on September 23, 1987 in France. Wings of Desire is regarded as one of the most presentative films of 1980s. It also has a follow-up film, Fareway, So Close! (1993). In addition, Win Wenders also received the Best Director for both the Cannes Film Festival and European Film Awards.
Damiel and Cassiel were guardian angles of Berlin. They walked around the city, observed people and protected them. However, they were invisible and couldn't communicate with human beings. One day, when Damiel saw a lonely high-wire artist, Marion. He decided to become a human and be with her.
List of 2000S Romance Films (1991-2000)
1. Groundhog Day
2. Forrest Gump
3. Three Colors: Red
4. Before Sunrise
5. Dilwale Dulhania Le Jayenge
Groundhog Day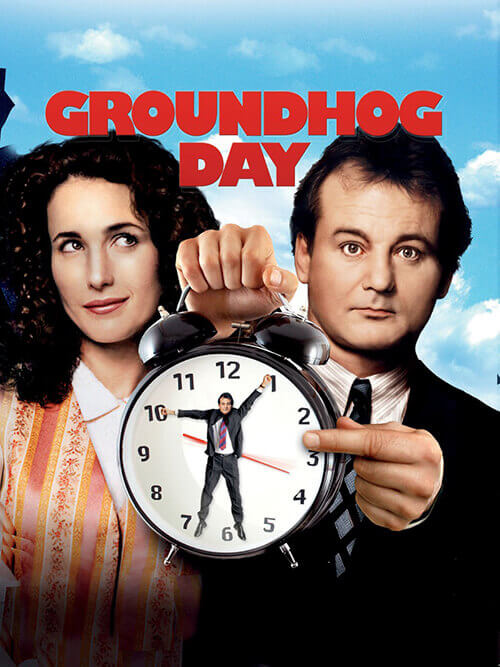 Groundhog Day is a 1993 American film directed by Harold Ramis. It stars Bill Murray, Andie MacDowell, and Chris Elliott.
Phil Connors (Bill Murray) was a TV weatherman. When he covered the annual Groundhog Day event in Punxsutawney, Pennsylvania, he found that he lived the same day over and over again. He was stuck in 2 February, 1992. Therefore, he took the advantage of the time loop to understand more about Rita (Andie MacDowell), and finally fell in love with her.
I Got You, Babe theme song download >>
Forrest Gump
Forrest Gump is a 1994 American film based on Winston Groom's novel of the same name. The film was directed by Robert Zemeckis and stars Tom Hanks, Robin Wright, Gary Sinise, Mykelti Williamson, and Sally Field.
Forrest is an Alabama man with subnormal IQ but works wonder in multiple fields. Forrest becomes a football star, meets John F. Kennedy, joins the army for serve in Vietnam, discovers the break-in at the Watergate, owns a shrimping business and so on. However, no matter how successful he is, there is always a girl named Jenny in his mind. Jenny is the girl who stays with him through the whole childhood but falls into despair now.
This film obtained lots of awards and nominations in the Academy Awards, Golden Globes, People's Choice Awards, and Young Artist Awards. It also became Paramount's first major success film.
Download Forrest Gump theme song >>
Three Colors: Red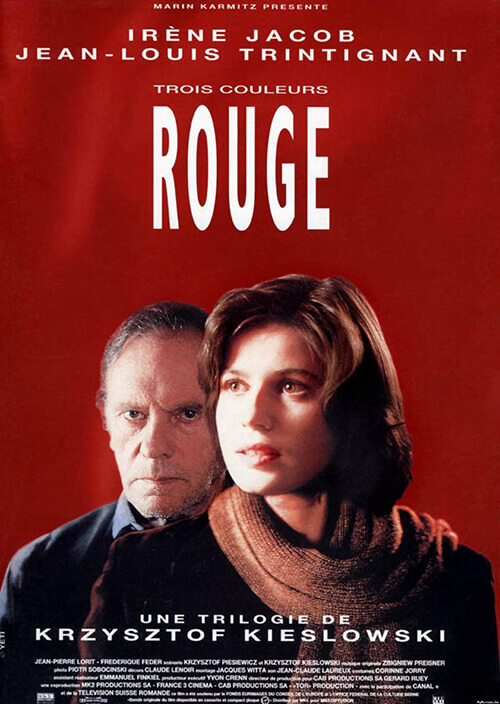 Three Colors: Red is the final installment of The Three Colours trilogy and directed by Krzysztof Kieślowski. It was released on 27 May 1994 in Poland. Red still holds a 100% rating on Rotten Tomatoes, based on 49 reviews.
Red is about a beautiful university student Valentine meets a retired judge. However, Valentine finds that the judge spies his neighbors' phone conversations. The judge tells Valentine that is because he is betrayed by another woman when he is young. This film also tells another story of her neighbor Auguste, who loves his girlfriend very much but is betrayed. It is a film of redemption and forgiveness.
Free download Fashion Show (I) >>
Before Sunrise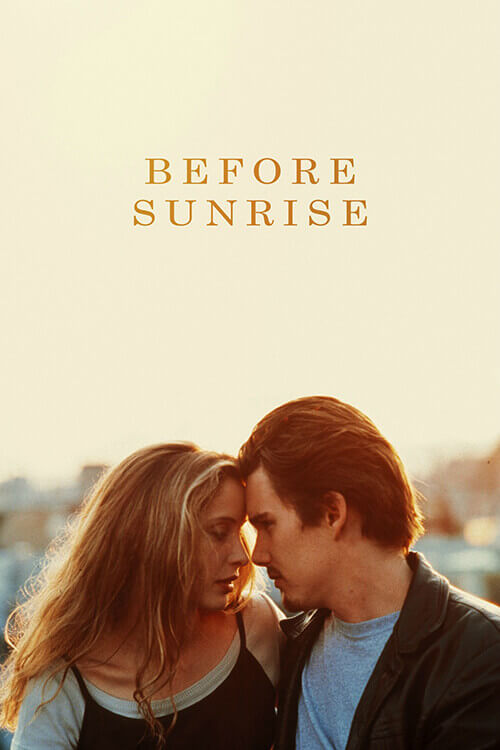 Before Sunrise is an American romantic movie directed by Richard Linklater. It was released on January 27, 1995. Before Sunset and Before Midnight are two following sequels released in 2004 and 2013 respectively.
The story is about an American tourist Jesse and a young French student Céline meet on a train to Europe. They enjoy talking to each other. So, before departing for different destinations, they decide to spend a night together in Vienna. Both of them are not confident with their relationship at that moment, so they decide to meet at the same play half a year later…
Dilwale Dulhania Le Jayenge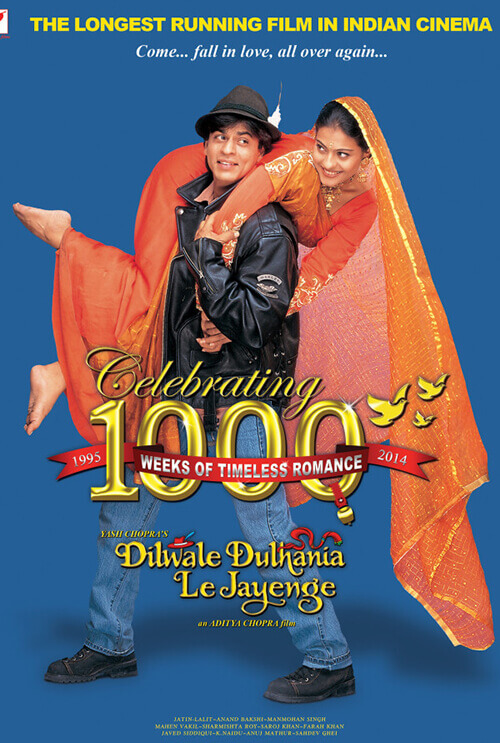 Dilwale Dulhania Le Jayenge (English name: The Big-Hearted Will Take Away the Bride) is an Indian romantic film, stars Shah Rukh Khan and Kajol. It was released on October 20, 1995. This movie won all major Filmfare Awards and is one of most successful Indian film of all the time. It obtained about US$ 32,766,000 and US$ 4,946,000 box offices in India and overseas respectively.
Raj Malhotra (Shah Rukh Khan) and Simran Singh (Kajol) fell in love on a trip across Europe. However, Simran's father already promised to wed Simran to his friend's son. So, Raj tried his best to win over his bride and the blessings of Simran's father.
Best Romantic Movies from 2001 (2001-Now)
1. Amélie
2. Eternal Sunshine of the Spotless Mind
3. The Notebook
4. Her
5. La La Land
Amélie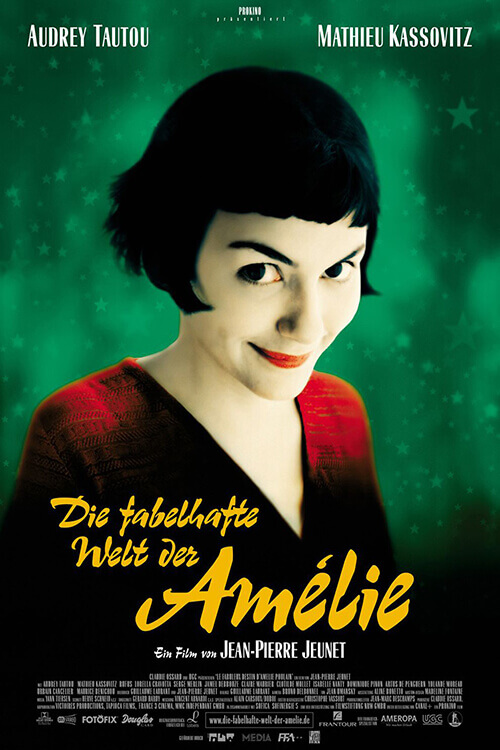 Amélie (English: The Fabulous Destiny of Amélie Poulain) is a French film directed by Jean-Pierre Jeunet. It was released on 25 April 2001 in France. Audrey Tautou acted as Amélie Poulain.
Amélie Poulain has a lonely childhood. Unlike other children, she didn't attend school. Therefore, she spent most of her time in her room and developed a creative and mischievous personality. When she grown up, she moved to Paris and became a waitress. She decided to secretly help people around her and brought them happiness. Until one day, when a man Nino appeared in her life, it was time for her to chase her own happiness.
Amélie won four César Awards in 2002, including Best Film, Best Director, Best Art Direction and Best Music. It also nominated for five Academy Awards.
Free download theme song here >>
Eternal Sunshine of the Spotless Mind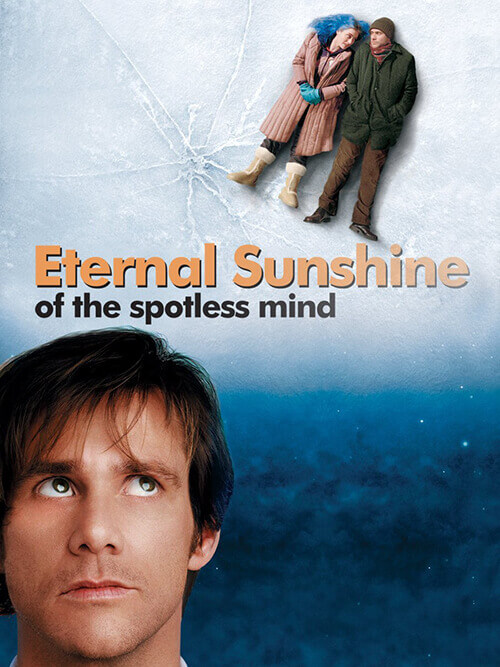 Eternal Sunshine of the Spotless Mind is an American romantic science fiction film, stars Jim Carrey, Kate Winslet, Kirsten Dunst, Mark Ruffalo, Elijah Wood, and Tom Wilkinson. It was directed by Michel Gondry and released on March 19, 2004.
After ending a relationship with her ex-boyfriend Joel Barish, Clementine Kruczynski decides to erase the memory of him from her brain. When Joel knows, he decides to do the same. While when the memory of her is fading, Joel realizes that she still means so much to him and tries to keep memories.
This film grossed over $70 million at the box office worldwide. It also won the Academy Award for Best Original Screenplay, and Kate Winslet was nominated for Best Actress of the Academy Award.
Offline listen to the theme song >>
The Notebook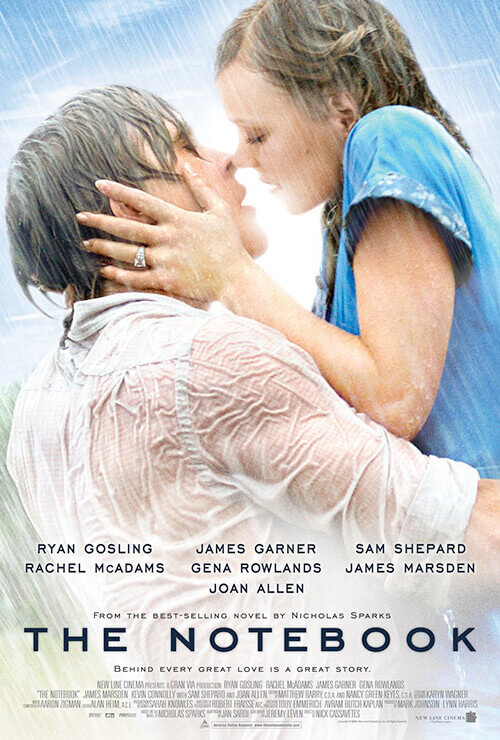 The Notebook is an American romantic drama film directed by Nick Cassavetes in 2004. It was based on the bestselling novel of the same name by Nicholas Charles Sparks. It stars Ryan Gosling and Rachel McAdams.
It was a romantic story read by an elderly man, Duke. Two young people fell in love in the late 1930s. However, their relationship didn't last long because they belonged to different classes. These two young people reunited after 7 years, and they finally been together.
Download the theme song This I Promise you >>
Her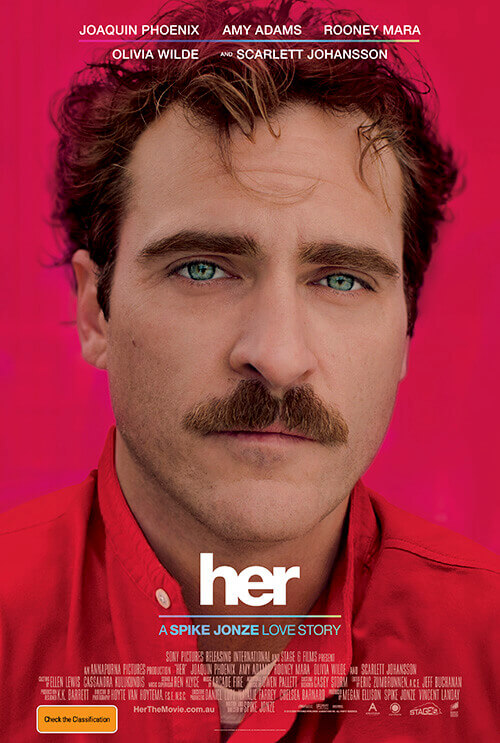 Her is an American romantic science-fiction love story, staring Joaquin Phoenix, Amy Adam, Rooney Mara, Olivia Wilde and Scarlett Johansson. It was released on December 18, 2013 in the United States.
After ending a long-term relationship, Theodore Twombly (Joaquin Phoenix) fell in love with a female voice (Scarlett Johansson) of the advanced computer operating system. This female, named Samantha, can never show up but she comforts the lonely man a lot.
This movie won a good word-of-mouth and box office receipts. It grossed more than $48 million worldwide. Her also won Best Original Screenplay at the 86th Academy Awards.
Click here to free download the theme song >>
La La Land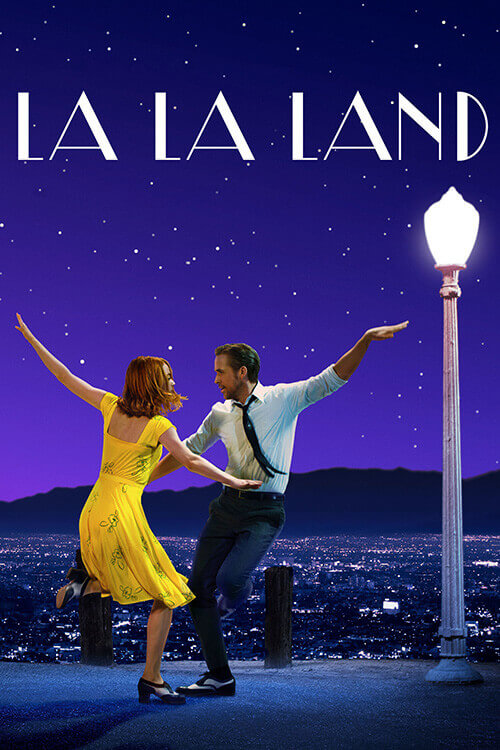 La La Land is a musical romantic comedy-drama film, which was directed by Damien Chazelle. It stars Emma Stone as Mia and Ryan Gosling as Sebastian. It was released on December 9, 2016 in the United States.
Mia was an aspiring actress. Sebastian was a jazz pianist. These two young people were pursuing their own dreams in Los Angeles. They fell in love, and they struggled to choose either their love affair or their dreams.
La La Land met with great acclaim. Except for Emma and Gosling's performances, the music of this film also received positive reviews. It won 7 categories at the 74th Golden Globe Awards and 6 categories at the 70th British Academy Film Awards.
Conclusion
The above are my collections of romantic love movies from 90s till now.
Did you find one you like?
In addition, if you would like to listen to the theme songs of these films,
You can simply click the link below these movies or download for free. Enjoy!
If you have any other recommendations, don't hesitate to share with me!
Wish you a romantic Valentine's Day!
Romantic love movies for Valentine's: