Holi 2018 - Holi Song Download | Bollywood Holi Mp3 Song Download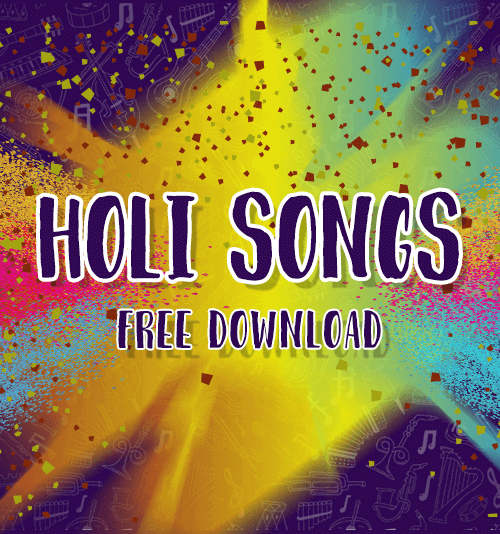 The Holi festival is around the corner.
What did you know about Holi?
Holi is an ancient Hindu religious spring festival.
This article is intended to give a brief introduction of Holi.
In addition, Holi celebrations are never complete without peppy Holi playlists!
Therefore, we've also listed some Bollywood, classic, new and Bhojpuri Holi songs below.
You can stream them online or get the Holi song download for free.
1. What is Holi festival?
Holi is considered as the 2nd biggest festival on Hindu calendar after Diwali.
It's also known as the Festival of Color. On this day, People throw colored water and powders on one another.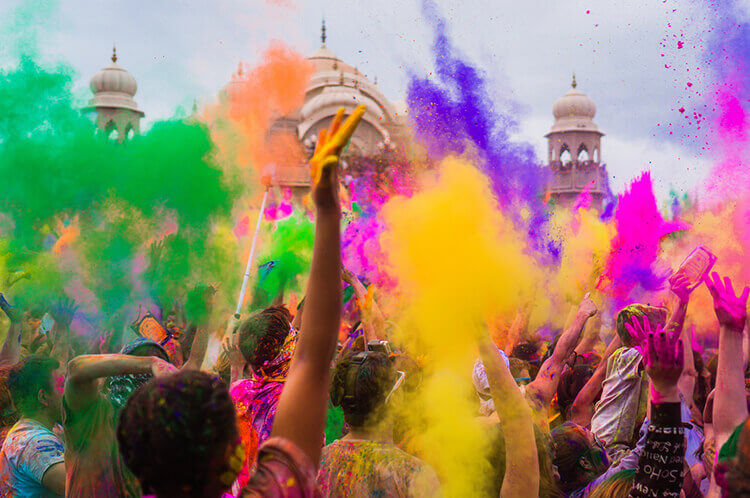 Holi marks the arrival of spring. It commemorates the triumph of fertility, color, love, as well as the triumph of good versus evil.
The celebration lasts for a night and a day. It's mainly celebrated throughout North India on the full-moon day of Phalguna. It's also celebrated in many parts of India and Nepal, and now become popular around the world.
2. When is Holi in 2018?
The date of Holi varies every year because it ties up with the moon. Holi is the day after the full moon in March each year.
Holi 2018 will begin in the evening of Thursday, March 1 and ends in the evening of Friday, March 2.
Below is a chart of the upcoming dates for Holi.
| | | |
| --- | --- | --- |
| Year | Date | Day of Week |
| 2018 | March 2 | Friday |
| 2019 | March 21 | Thursday |
| 2020 | March 9 | Monday |
| 2021 | March 28 | Sunday |
| 2022 | March 18 | Friday |
| 2023 | March 7 | Tuesday |
| 2024 | March 25 | Monday |
3. How do people celebrate Holi Hindi?
Holi is the festival of two days.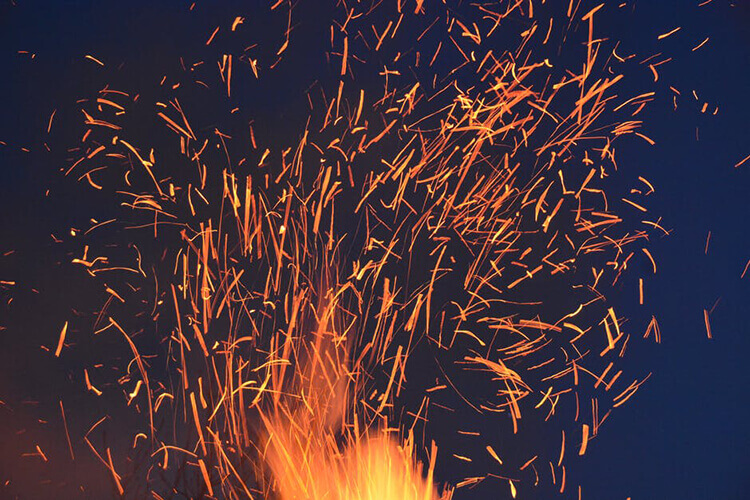 The first day is known as Holika Dahan. It's celebrated by burning the death of demoness Holika. People will dance and sing around the fire and walk around it 3 times.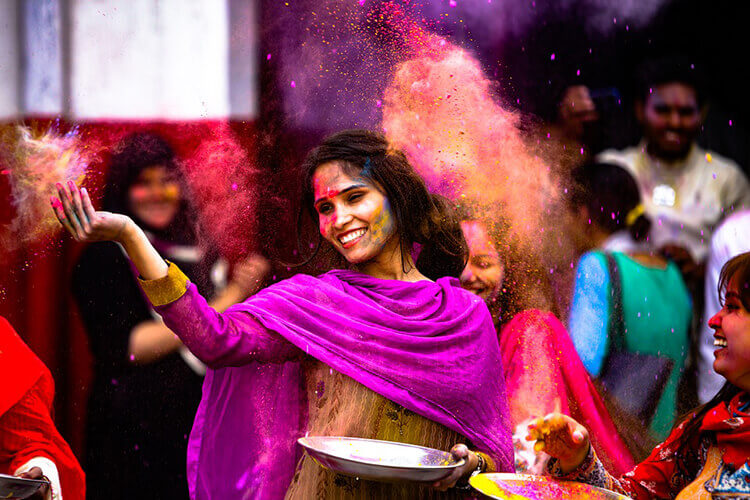 The second day is Rangwali Holi. People play with colored powder and colored water in this day.
Red, blue, yellow and green are the 4 main powder colors. Red is a sign of love, fertility and matrimony, blue is the color of Krishna, yellow represents turmeric, and green symbolizes new beginnings.
In addition, these powders are made of flowers, herbs and other natural substances.
4. The Ultimate Holi Playlist 2018
Everyone gets involved in Holi. Hindus have fun by throwing of colorful powders and water on the street. There are many songs captured the holiday mood, which have been playing from the streets to by-lanes. The followings are our run down of the best Bollywood, classic, latest and Bhojpuri Holi songs lists.
- Bollywood Holi Mp3 Song Download
- Old Holi Songs Free Download
- New Holi Song 2018 Mp3 Download
- Bhojpuri Holi Video Songs Download
● Holi Bollywood Songs Free Download
● Old Hindi Holi Songs Free Download Mp3
● New Holi Mp3 2018 Download Free
● Bhojpuri Holi Mp3 Songs
Bonus:
If you want to download more new songs of 2018, you can further read the New Song 2018 List. With the ultimate song list, I bet you can spend 2018 on the right note with the best releases of the year. Moreover, the list will be updated as the week progresses. Don't miss it!
Conclusion
That's all for today's sharing.
How was that?
Did you get your favorite Holi song download?
If your favorite songs are missed from the list, no worries!
With Free MP3 Finder, you can also FREE DOWNLOAD them.
If you have any other suggestions or ideas, please feel free to leave a comment below.
Finally, thanks for you reading.
Wish you a happy holiday!