Top 10 Free MP3 Hindi Song Download Sites 2018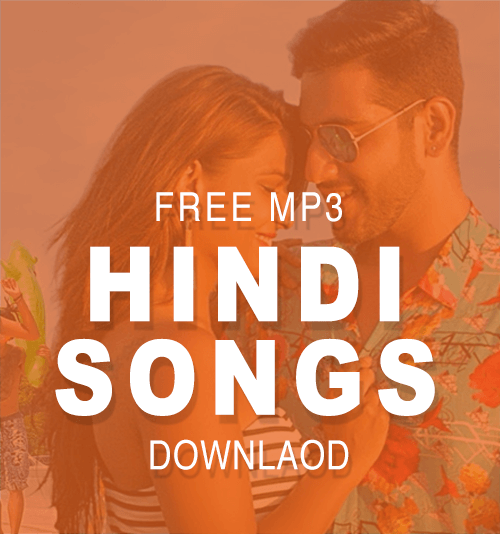 Bollywood movies bring Hindi songs to worldwide.
What was the first Indian song you've listened to?
Though you may not familiar with the language.
The tempo of the song can still impress you.
Another question, do you know where to get free mp3 Hindi song mp3 download?
Today, I will introduce 8 websites for you to free download Hindi songs mp3.
Let's get started!
Gaana provides you with unlimited and free access to more than 30 million Bollywood songs, Hindi music, English songs, Radio Mirchi and regional music.
It's very easy for you to search for songs, artists, or playlists. Put in detail, you could choose the languages of the music you listen to, including Hindi, English, Tamil, Bhojpuri and more. Besides, it comes with various playlists, such as party, rock, wedding, and holiday.
Pros:
√ Massive Hindi mp3 music is here for you to stream online.
√ Professional classification allows you to find your favorite songs with ease.
Cons:
× If you don't subscribe Gaana+, you could only play songs online in low and medium qualities.
× Too many ads in the page.
Songs.PK is a Pakistani-operated website under the company FunMaza. The website provides you with Bollywood music, pop, remix, single charts and album charts.
Pros:
√ The home page is ad-free so you won't be bothered by any ads.
√ Songs are sorted alphabetically so it will be very clear when searching.
Cons:
× Limited music categories.
× It also has must-have-software for PC. You could download it directly from Sons.PK.
This is a promotional website and music library. The website doesn't store download links for music. And, the links here are provided by users from different file sharing sites.
Pros:
√ Detailed classifications of Hindi music. You can get the songs listed in the alphabetic order.
√ No need for registration.
Cons:
× Limited international songs.
× The search bar doesn't stick out.
× Too many ads.
Risky Jatt lets you search for songs you like. You could get the latest songs easily. Also, it recommends you various lists of Hindi songs from movies and albums. What is more, the website is free of virus.
Risky Jatt has an excellent ringtone cutter, which allows you cut ringtones out of your favorite songs. It's very easy to manipulate it.
Pros:
√ Outstanding ringtone cutter let you make your own ringtones.
√ Games and wallpaper for you to download freely.
Cons:
× There are too many irrelevant videos on free model.
× Few international songs.
This website provides you Bollywood songs, status videos, HD videos, remix songs and ringtones. This is a nice Bollywood songs mp3 downloader. In addition, trailer videos can be downloaded free, too.
There are a great number of Hindi songs for you. It also has search bar for users to search songs and artists by keywords. Also, you won't be charged for downloading the songs from the Mirchi Fun.
Pros:
√ You could get Bollywood songs free downloaded without registration.
√ Softwares for PC like BSplayer are also available.
Cons:
× Too many ads.
× Users can't stream songs online.
DJ Johal is India's leading digital entertainment company. It owns more than 2.5 million pieces of content over genres and languages in the form of music tracks, movies, MV and dialogues.
It also has mobile content such as ringtones and wallpapers. DJ JOHAL Movies has over 5,000 Bollywood, Hollywood, regional Indian Movies and television series in both HD and SD quality, which are powered by Intel Insider.
Pros:
√ You can download free mp3 Hindi songs without log in.
√ Users are able to play the songs before downloading.
Cons:
× Ads occupy of many free models.
× The search bar is too small.
The websites offers you Bollywood music and tracks, English music and tracks. Unlike other websites, India MP3 also comes with rich English music resources. Besides, you can also upload your own music or album with India MP3.
Pros:
√ The music streaming is of high quality.
√ There are plenty of English songs for music lovers.
Cons:
× Music can be classified in a more specified way.
× It doesn't come with a search bar in homepage.
The website updates frequently so you won't miss the latest Hindi songs. Users can find Hindi Single tracks, Hindi songs and Punjabi songs here. What is more, Punjabi videos and Hindi videos are showed in the homepage.
Since the website focused on Hindi music, it is hard for you to find English songs in Mr. Jatt. You can download not only songs but also videos by a few clicks. One best thing is that the website is totally free of ads!
Pros:
√ No ads in the website.
√ You can get songs downloaded in high quality.
Cons:
× No English songs for music lovers.
× There is no search bar in the homepage.
Free MNP3 finder is a free online mp3 music download service, you can search and download free music without registration; it's easy to find the Hindi song you like on Free MP3 Finder by entering keywords like Hindi songs and Hindi music.
Free MP3 Finder is aim to provide sound quality of music download, 4 major music resources (YouTube, Archive, Jamendo and 4Shared) can meet most of your music search. Everything just for the better music download service!
Pros:
√ Easy to search the music you like.
√ Play music and music video online.
√ No ads and virus.
√ 1000+ supported sites.
√ Multiple formats and quality choice.
√ Fast download.

Pagalworld is a nice place to download Hindi music and Bollywood songs. You can search and stream Hindi songs and videos, you even can cut the song as the ringtone of your phone. Search music by category like music and video.
Pros:
√ You will find the Latest Hindi songs.
√ Clear music category.
Cons:
× Ads on the bottom.
× Download songs with one type of format and quality.
Conclusion
Well, the above is today's sharing.
Did you find one to get free mp3 Hindi song download?
Which one do you think is the best Hindi music download site?
If you do have any other better sites, please feel free to leave comments below.
Thanks for your reading.
See you next time!
Hindi Music Download Sites: