Easter Movies |Top 10 Holiday Movies in Easter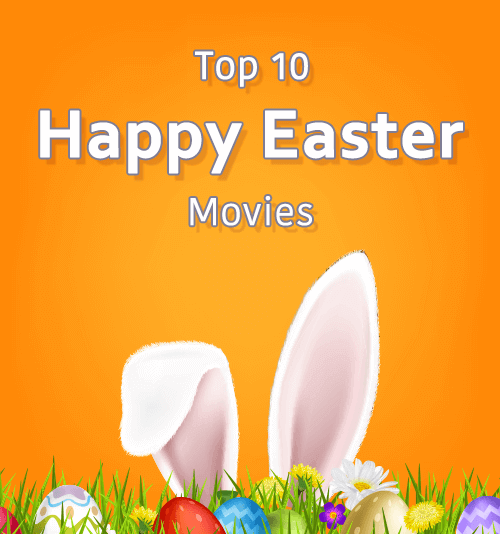 Easter is celebrated by many in several ways.
It is a stirring period of the year.
The Christian faithful celebrate the resurrection of Jesus Christ.
Watching Easter movies is also another exciting way to mark the period.
It is easy to list your favourite Christmas, New Year, Thanksgiving movies, right?
But how many of us have a list of the best movies we love to watch every Easter.
I have put together a list of the top Easter films below.
Hope you will like it!
1. The Miracle Maker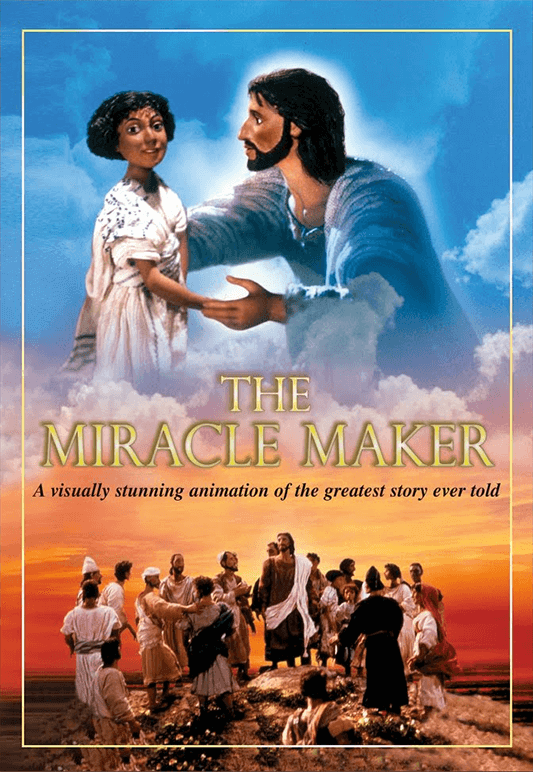 This is a great Easter movie for lovers of animated movies like me. It was released on 31 March 2000 in the United Kingdom.
It is a beautiful Easter movie of the life of Jesus through the eyes of Tamar. Remember her? Tamar is the daughter of Jairus - the Capernaum priest in the Bible. She was sick, with no cure for her ailment.
She first noticed Jesus when he protected Mary Magdalene from the angry crowd. She recounts the story of his birth, visits by the 3 wise men, his baptism, and temptation in the wilderness. As Tamar followed Jesus and saw all he did, her faith grew and she received her healing.
Click here to download The Miracle Maker theme song for free
2. The Gospel of John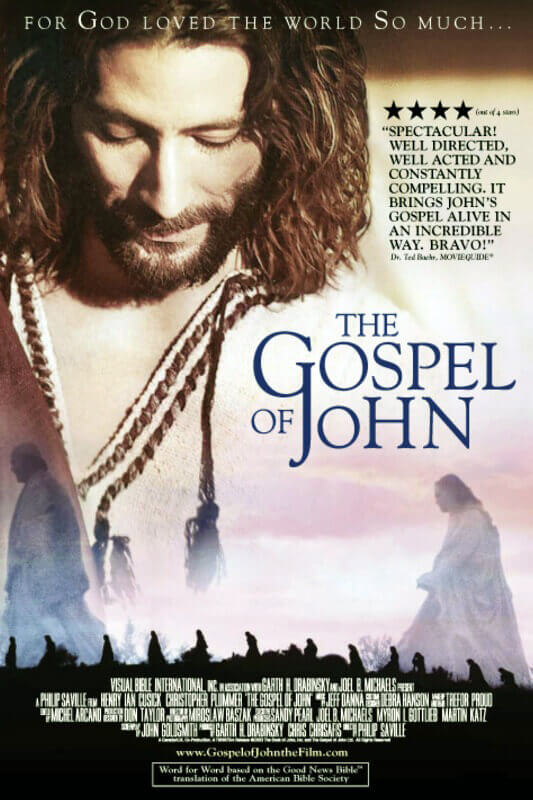 The Gospel of John is a story of Jesus' life as narrated by Christopher Plummer, directed by Philip Saville. It was released on 26 September 2003.
In this movie, Henry Ian Cusick stars as Jesus. It is an Easter movie, telling the story of Jesus' life precisely as it was written in John's gospel. If you want to see the Gospel of John as written in the Bible, then this is the movie to watch.
3. The Passion of the Christ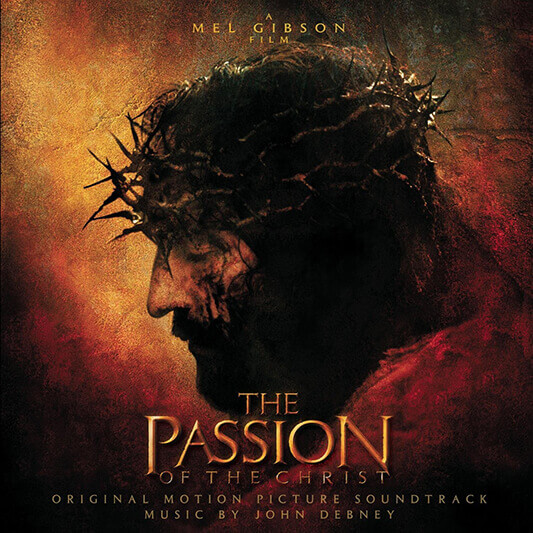 The Passion of the Christ was directed by Mel Gibson and stars Jim Caviezel (Jesus Christ), Maia Morgenstern (Virgin Mary) and Monica Bellucci (Mary Magdalene). It was released on 25 February 2004.
This is a beautiful Easter movie that gives a good graphic detail of the last 12hours of Jesus' life, from Christ arrest to his trial, torture, carrying of the cross, crucifixion, and resurrection. This is a must-watch for every Christian. It helps you grasp the suffering of Christ.
The film has earned $612 million worldwide. It won a Satellite Award for Best Director and People's Choice Award for Favourite Motion Picture Drama.
Click here to download passion of the Christ theme song for free
4. Amazing Grace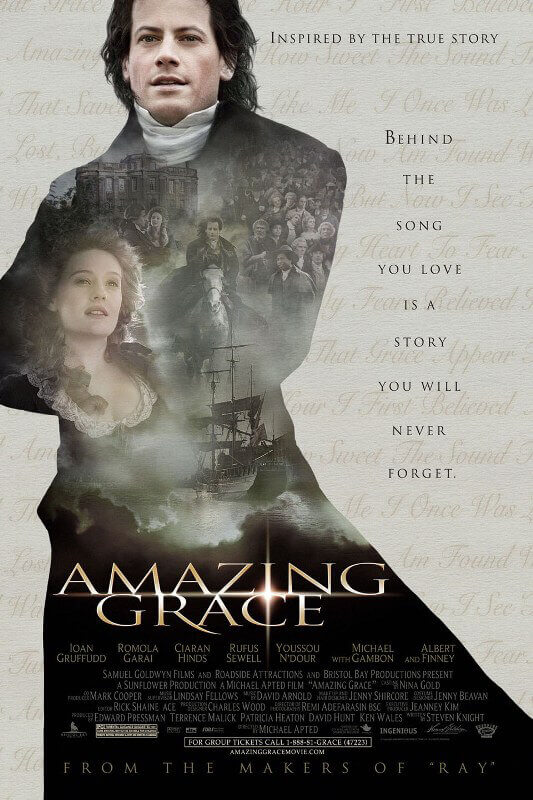 Amazing Grace is a British-American biographical movie of the life of William Wilberforce (stared by Ioan Gruffudd). It was directed by Michael Apted and released on 16 September 2006 in Canada. This Easter movie tells the story of the British transatlantic slave trade.
In this movie, William recounts his life story to Barbara, a beautiful lady he met at Bath. It was a very difficult fight, which he fought with so much passion without results for some years. On revealing his desire to give up to Barbara, she convinced him he was the only one capable of winning the battle. With renewed strength and with Barbara as his wife, William returned to Parliament and continued the fight in little ways, until he finally won the battle 20 years later.
5. Rise of the Guardians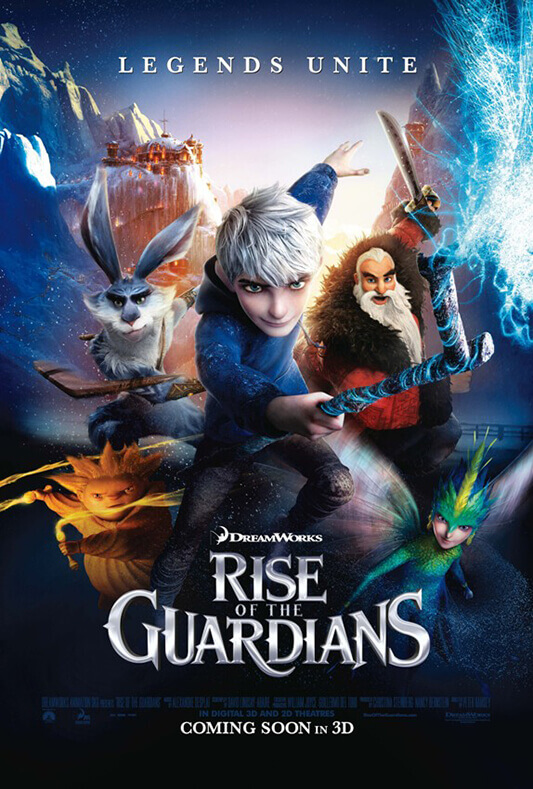 This is a family animated adventure Easter movie, it features all childhood heroes—the Tooth Fairy, Santa Claus, Jack Frost, and the Easter Bunny. These heroes fight all evil threatening to endanger the world and shield the world's youngsters from despair.
This exquisitely crafted adventure was directed by Peter Ramsey and released on 11 January 2011. It grossed over 300 million dollars worldwide and was nominated for the Golden Globe Award for Best Animated Feature Film.
6. Hop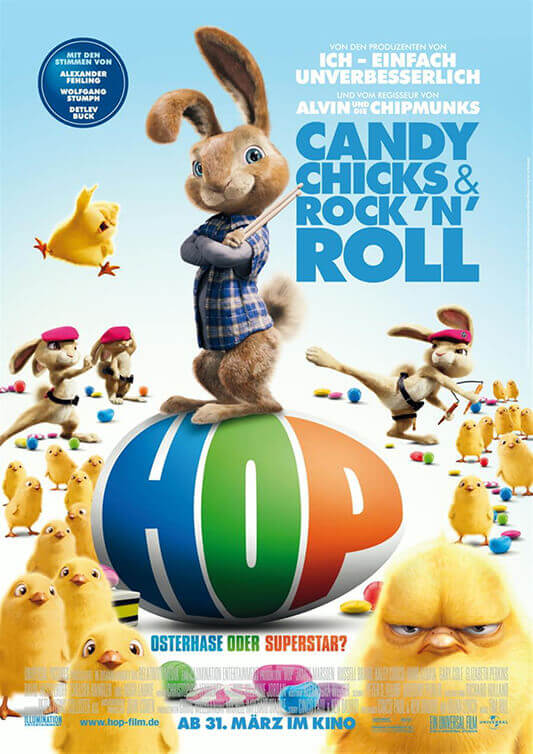 Hop was directed by Tim Hall, and released on 1 April 2011 in the United States. It grossed over $184 million worldwide.
This film is great for families for it is adventurous and has enough comedy for everyone to enjoy this Easter holiday. It is an animated hybrid movie. It features the son (E.B) of the only Easter Bunny (Hugh Laurie) as he struggles to choose between his love for drumming and his responsibility to take up the Easter Bunny legacy. On the night before of his enthroning, E.B. runs away to Hollywood to become a drummer.
7. Apostle Peter and the Last Supper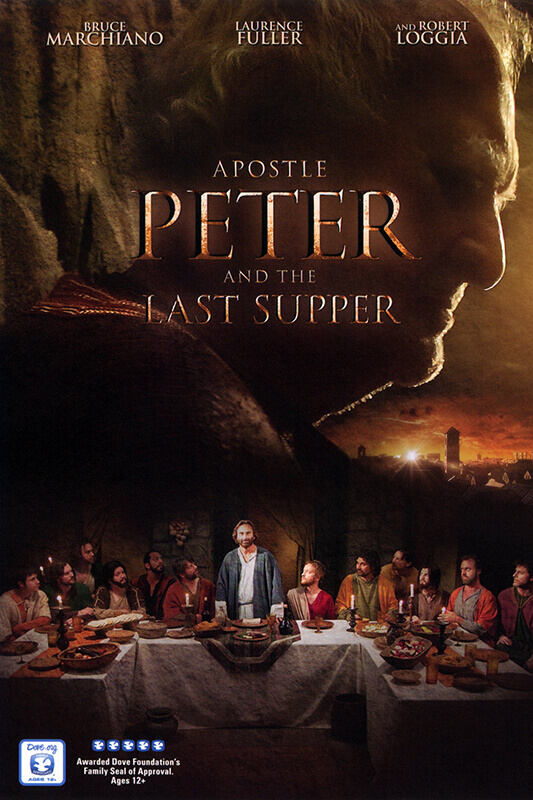 This is a drama depicting the aftermath of Jesus' death. It was directed by Gabriel Sabloff and released on 21 February 2012.
After Jesus died, his followers were being captured and imprisoned. Peter was one of those caught and He was imprisoned at the famous Mamertine Prison. While in prison, he told tales of his experience as an Apostle of Jesus to the guards. How he met Jesus and became the boldest figure in all of Christianity. His stories made an unforgettable impression on his jailers.
Click here to download Apostle Peter and the Last Supper theme song for free
8. Son of God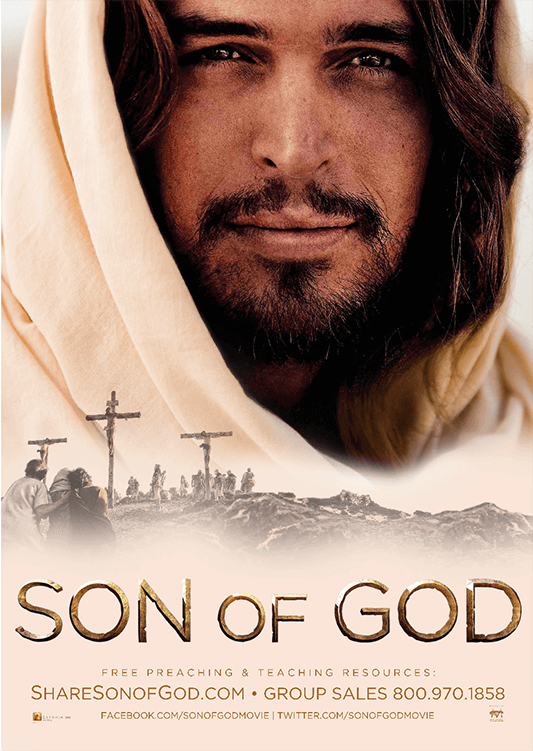 Son of God is an epic biblical drama of the life of Jesus directed by Christopher Spencer, and released on 28 February 2014 in the USA and Canada.
The biography of Jesus is told from his birth via his lessons, torturous crucifixion and resurrection. A tale of Jesus' life from birth by his mother – a virgin, to a visit by the 3 wise men from the East on sighting the Star, then the calling of his followers, who called him Messiah. As he started his preaching and working of miracles, the Pharisees called him a blasphemer, but he told them that he is the 'Son of God'.
9. Risen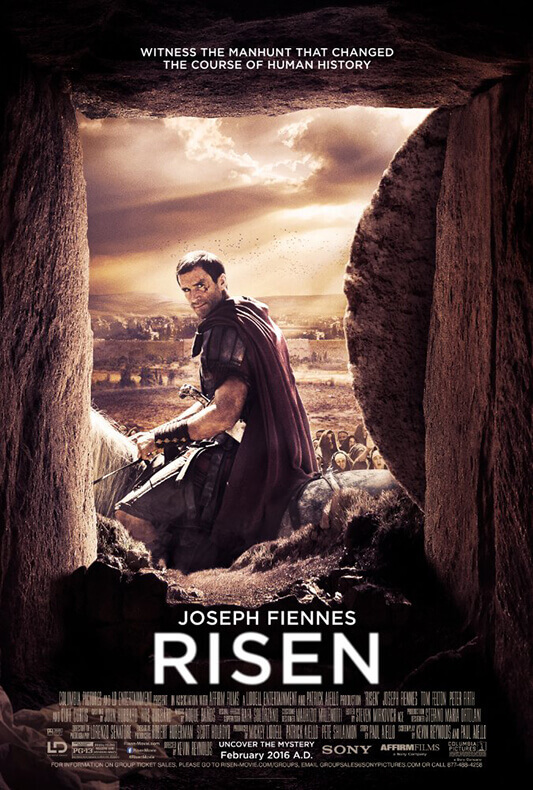 Risen was directed by Kevin Reynolds and released on 26 February 2016. It stars Joseph Fiennes, Tom Felton, Peter Firth, and Cliff Curtis.
Risen is a well-loved Easter Movie. It depicts the intriguing story of the resurrection, as told through the eyes of Clavius – a powerful Roman Military Tribune who was in charge of Jesus' crucifixion.
After Jesus rose, Clavius and his aide Lucius were tasked with finding the missing body of Jesus. It was an intriguing journey of discovery for Clavius and Lucius.
10. Ben-Hur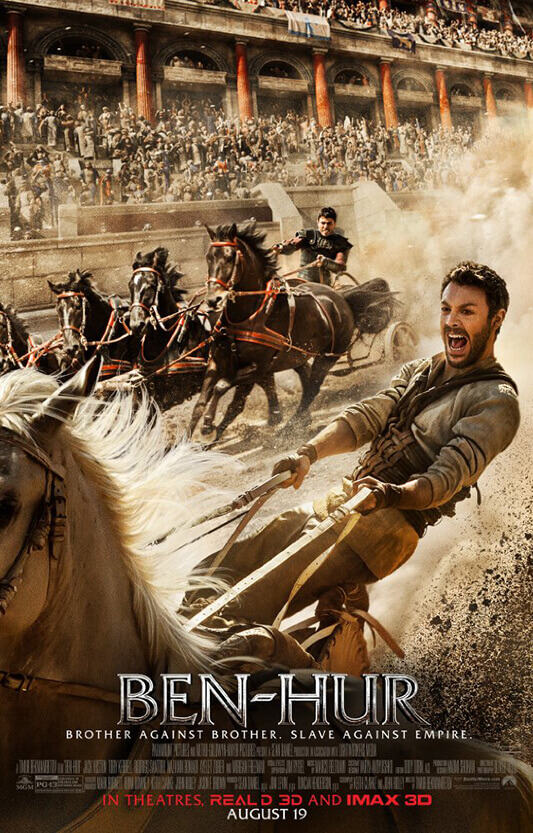 Ben-Hur was directed by Timur Bekmambetov and released on 18 August 2016, this epic drama features a Jewish Prince, Judah Ben-Hur (Jack Huston) and his adopted brother Messala (Toby Kebbell), an officer in the Roman army.
It is a tale of the false accusation and betrayal of Ben-Hur by Messala. Ben-Hur was condemned to the galley of a Roman slave ship for 5 years. Then, he returned to Jerusalem trained by Sheik Ilderim (Morgan Freeman), who was a Charioteer, to take revenge on Messala in a chariot race. Ben-Hur's life was however transformed forever by his encounter with Jesus Christ.
Conclusion
The holiday has generated several adaptations of the way of life.
From eggs hiding, Easter Bunny to Jesus Christ's greatest sacrifice.
The listed films are just right to put your entire household in the perfect mood for this Easter holiday!
I am sure you will enjoy these ones.
Don't forget to free download all the listed Easter movies theme song.
Also, it will be really nice to have you share your list of Easter movies too.
Enjoy!