Top 10 Disney Songs Collection (Soundtracks, Lyrics & Download)
From Snow White to Frozen, the Disney songs always added more spice into the movie.
Especially in the period of "Disney animation renaissance", Disney films began to integrate more musical features.
And many works has since been adapted into a Broadway music drama performing around the world and won a big success.
Disney movie songs passed the thought of "Truth, Goodness, and Beauty" to the world.
Are you a true Disney fan?
See if you've listened to the best 10 Disney song list below.
Let's find out!
1. Jemaine Clement – Shiny (From Moana)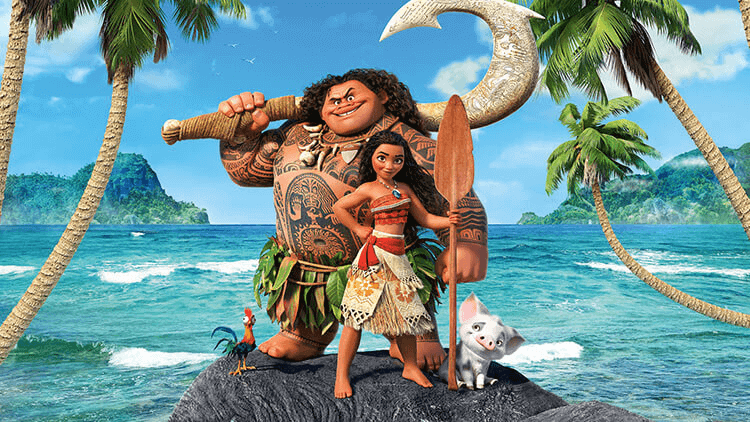 The music, as expected, was typically Disney which is a good thing because everybody loves Disney songs. After watching the movie you just can't get it out of your head.
Here is the Disney song lyrics:
Well, Tamatoa hasn't always been this glam
I was a drab little crab once
Now I know I can be happy as a clam
Because I'm beautiful, baby
Did your granny say listen to your heart
Be who you are on the inside
I need three words to tear her argument apart
Your granny lied!
I'd rather be…
Shiny
Like a treasure from a sunken pirate wreck
Scrub the deck and make it look…
Shiny
I will sparkle like a wealthy woman's neck
Just a sec!
Don't you know
Fish are dumb, dumb, dumb
They chase anything that glitters (beginners!)
……
2. Shakira – Try Everything (From Zootopia)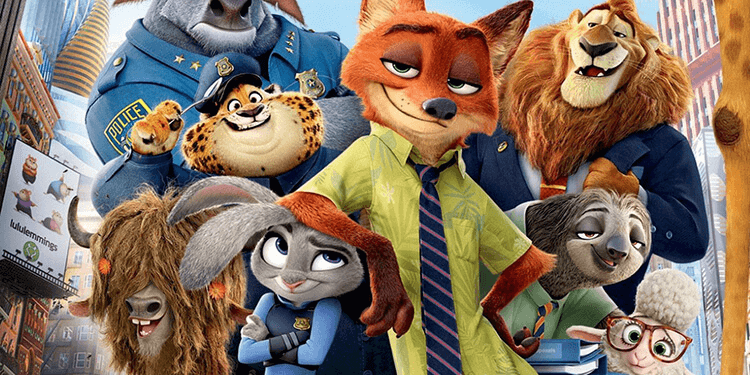 I watched this movie in the theater with my friends and I like this Disney music very much. It proves that animal cartoon is not only for kids, it for all ages. New story and new adorable cartoon characters are so attractive, mostly the utopia inspiration.
The song debuted and peaked at NO.63 on the Billboard 100. The song was nominated for Best Song Written for Visual Media at the 59th Grammy Awards.
Try Everything lyrics:
I messed up tonight
I lost another fight
I still mess up but I'll just start again
I keep falling down
I keep on hitting the ground
I always get up now to see what's next
Birds don't just fly
They fall down and get up
Nobody learns without getting it wrong
I won't give up, no I won't give in
Till I reach the end
And then I'll start again
No I won't leave
I wanna try everything
I wanna try even though I could fail
I won't give up, no I won't give in
Till I reach the end
And then I'll start again
No I won't leave
I wanna try everything
I wanna try even though I could fail
...
3. Alessia Cara – How Far I'll Go (From Moana)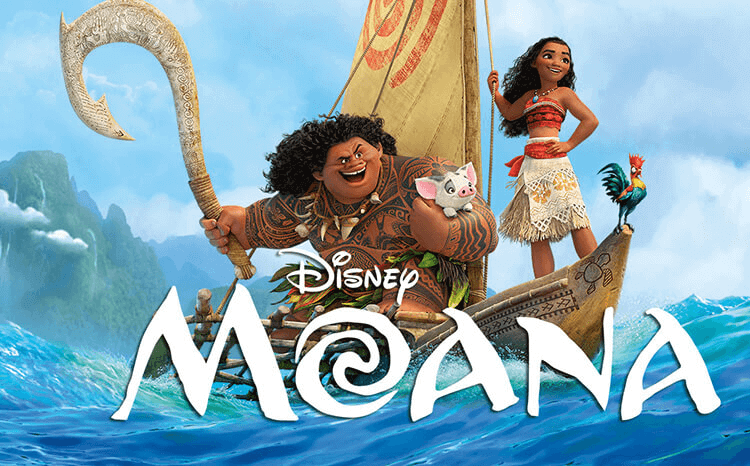 This movie is so cute! No villain, no bad guys. Princess doesn't need prince because she is a heroine! She is strong and brave and responsible.
This song is inspirational and sweet. The uplifting song is a perfect fit into the Disney canon, with Cara belting lyrics about persevering to achieve her dreams in spite of her imperfections or detractors.
Lyrics you'll like:
I've been standing at the edge of the water
'Long as I can remember, never really knowing why
I wish I could be the perfect daughter
But I come back to the water, no matter how hard I try
Every turn I take, every trail I track
Every path I make, every road leads back
To the place I know, where I can not go, though I long to be
See the line where the sky meets the sea? It calls me
And no one knows, how far it goes
If the wind on my sail on the sea stays behind me
One day I'll know, if I go there's just no telling how far I'll go
4. Ariana Grande & John Legend – Beauty and The Beast (From Beauty and The Beast)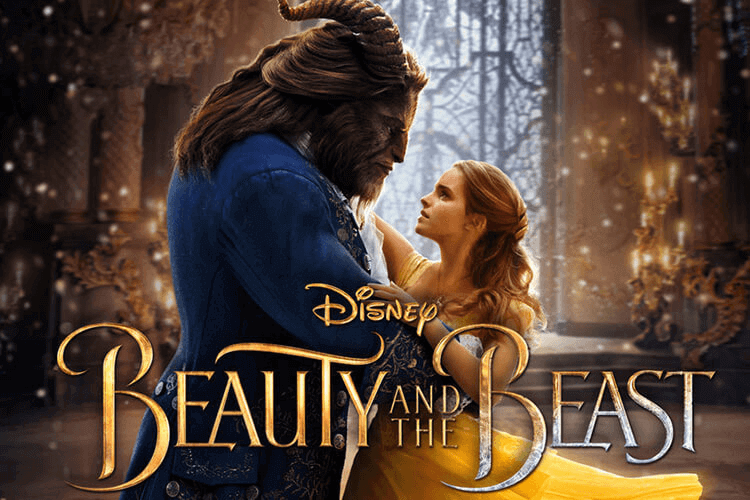 People say that Disney is the manufacture of true love and dreams. They remake of the 1991 original song Beauty and the Beast. This Disney music video has more than 111M views on YouTube.
When I listen to this again, a scene came out from my mind: the beast turned back to a prince in the end, he smiled when he saw the Belle at the first sight. Though the appearance changed the eyes still the same as usual.
Romantic lyrics:
Tale as old as time
True as it can be
Barely even friends
Then somebody bends
Unexpectedly
Just a little change
Small to say the least
Both a little scared
Neither one prepared
Beauty and the beast
Ever just the same
Ever a surprise
Ever as before and ever just as sure as the sun will rise
Ever just the same
Ever a surprise
Ever as before
And ever just as sure
As the sun will rise
5. Idina Menzel – Let It Go ( From Frozen)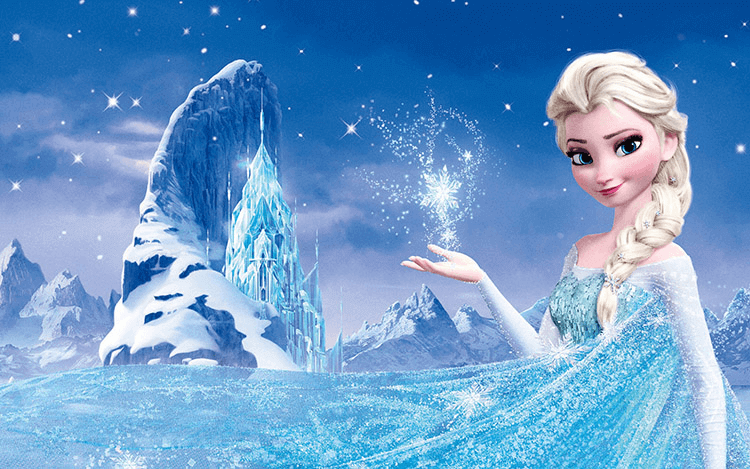 You are must not strange to the Queen Elsa from Frozen. She abandons her kingdom when her magical ability to create and control ice and snow is discovered by the public. Whatever, she is the queen! In my eyes, it's the best Disney song.
Frozen Let It Go lyrics:
The snow blows white on the mountain tonight
Not a footprint to be seen
A kingdom of isolation and it looks like I'm the Queen
The wind is howling like the swirling storm inside
Couldn't keep it in, heaven knows I tried
Don't let them in, don't let them see
Be the good girl
You always had to be
Conceal, don't feel
Don't let them know
Well, now they know
Let it go
Let it go
Can't hold you back anymore
Let it go
Let it go
Turn my back and slam the door
And here I stand, and here I'll stay
Let it go
Let it go
The cold never bothered me anyway
6. Jodi Benson – Part of Your World (From The Little Mermaid)

"Part of Your World" is a Broadway musical-style power ballad in which the character expresses her strong desire to become human. Some people think the little mermaid is the beginning of Disney dreams, this is one of the typical Disney princess songs of all time. Do you like it?
Here's the Disney song lyrics:
Look at this stuff
Isn't it neat?
Wouldn't you think my collection's complete?
Wouldn't you think I'm the girl
The girl who has everything?
Look at this trove
Treasures untold
How many wonders can one cavern hold?
Looking around here you think
Sure, she's got everything
I've got gadgets and gizmos a-plenty
I've got whozits and whatzits galore
You want thingamabobs?
I've got twenty!
But who cares?
No big deal
I want more
7. Elton John – Can You Feel The Love Tonight (From The Lion King)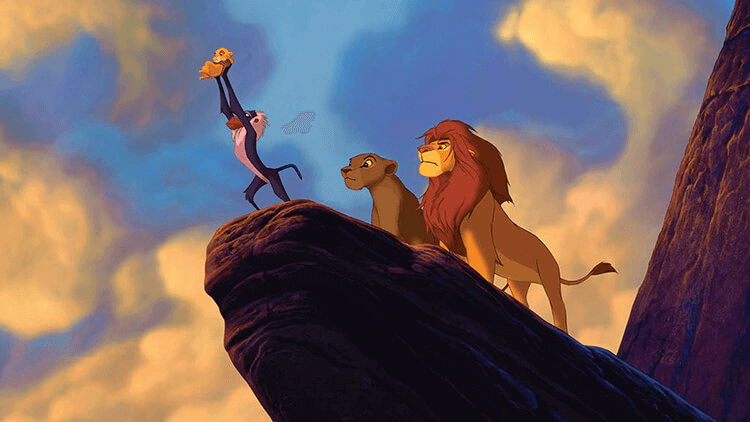 "Look! Simba, everything the sunlight touches is our homeland. The rule of a king, with the sun gear is the same. One day, the sun will like me sinking slowly and with you as the new king will rise".
Lyrics from the song:
The sweet caress of twilight
There's magic everywhere
And with all this romantic atmosphere
Disaster's in the air
Can you feel the love tonight?
The peace the evening brings
The world, for once, in perfect harmony
With all its living things
So many things to tell her
But how to make her see
The truth about my past? Impossible!
She'd turn away from me
8. Mandy Moore – When Will My Life Begin (From Tangled)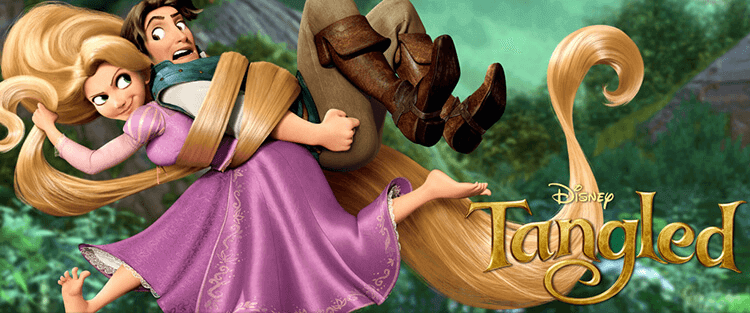 Rapunzel is a Young princess with long magical hair who yearns to leave her secluded tower. Against her mother's wishes, she accepts the aid of a handsome intruder to take her out into the world which she has never seen, I think the plot is more wonderful than the Frozen, what do you think?
The lyrics you'll like:
Seven a.m., the usual morning lineup
Start on the chores and sweep 'till the floor's all clean
Polish and wax, do laundry, and mop and shine up
Sweep again, and by then it's like 7:15
And so I'll read a book
Or maybe two or three
I'll add a few new paintings to my gallery
I'll play guitar and knit
And cook and basically
Just wonder when will my life begin?
Then after lunch it's puzzles and darts and baking
Paper mache, a bit of ballet and chess
Pottery and ventriloquy, candle making
Then I'll stretch, maybe sketch, take a climb
Sew a dress!
9. Donny Osmond – I'll Make A Man Out of You (From Mulan)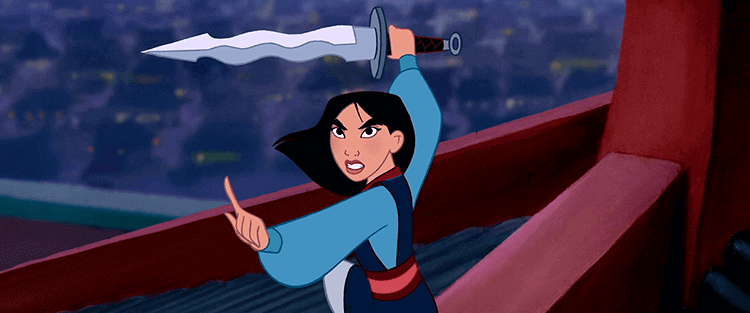 Now many people do not appreciate Mulan, they feel she is ugly, but I think this is a real simple inspirational movie. Especially the description of Chinese brilliant and brave, we grown up along with Mulan became stronger and more mature! This is a special Disney song of the history.
Lyrics:
I'm never gonna catch my breath
Say goodbye to those who knew me
Boy, was I a fool in school for cutting gym
This guy's got 'em scared to death
Hope he doesn't see right through me
Now I really wish that I knew how to swim
Be a man
We must be swift as the coursing river
Be a man
With all the force of a great typhoon
Be a man
With all the strength of a raging fire
Mysterious…
10. Brad Kane And Lea Salonga – A Whole New World (From Aladdin)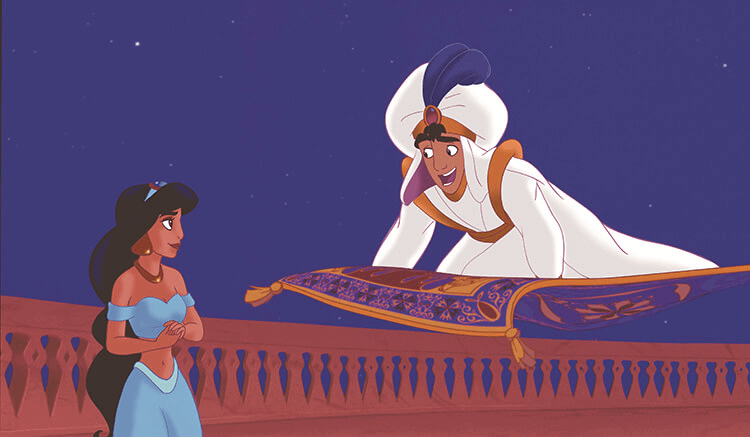 This Disney song won Academy Award for Best Original Song as well as the first and only Disney song to win a Grammy Award for Song of the Year at the 36th Annual Grammy Awards.
When you are in the Disneyland, you can hear this song everywhere. Disney always preaches love and courage to arouse the kindness of the heart.
A Whole New World lyrics:
I can show you the world
Shining, shimmering, splendid
Tell me, princess, now when did
You last let your heart decide?
I can open your eyes
Take you wonder by wonder
Over, sideways and under
On a magic carpet ride
A whole new world
A new fantastic point of view
No one to tell us no
Or where to go
Or say we're only dreaming
Disney movies have brought so many wonderful moments to us.
For me, they're the greatest part of my childhood.
The kid who grows up with Disney will always be the biggest fan of Disney, whatever how old he might be!
Will you agree with me?
I hope this article can remind you of some unforgettable memories. And I'd love to see your favorite Disney songs in the comments!
In the end, don't forget to share this article with your friends!