Despacito - Luis Fonsi (Lyrics & Download)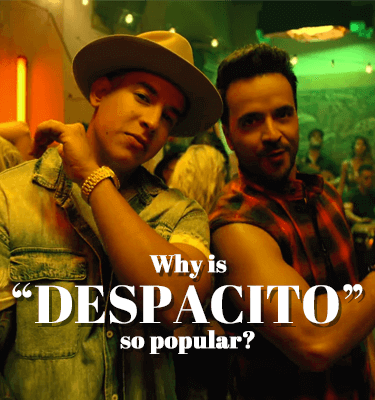 When it comes to the hottest song in the summer of 2017, we have to talk about Despacito.
It's still the top song on Billboard now.
This year's MTV Video Music Awards, unexpectedly, this song lost the song of summer.
However, the "Despacito heat" is still up!
You must can't help wondering:
What's behind the success of Despacito?
Despacito was created by Luis Fonsi and Daddy Yankee and it was released on January 12, 2017.
After releasing 24 hours, the music video became the most popular MV with the highest hit on VEVO and it is the first video to reach over 3 billion views on YouTube.
>> Luis Fonsi Despacito MP3 Download Free
Till now, near a half year since it was debuted, the song is still on the No.1 on Billboard and No.2 on iTunes chart. (No.1 is the new single of Taylor Swift "Look What You Made Me Do.")

What does "Despacito" mean? In English, "Despacito" means "Slowly".
Simple rhythm and brisk tempo makes the song became a hit in the Spanish music world. And this song won the RIAA DOLD&PLATINUM Awards.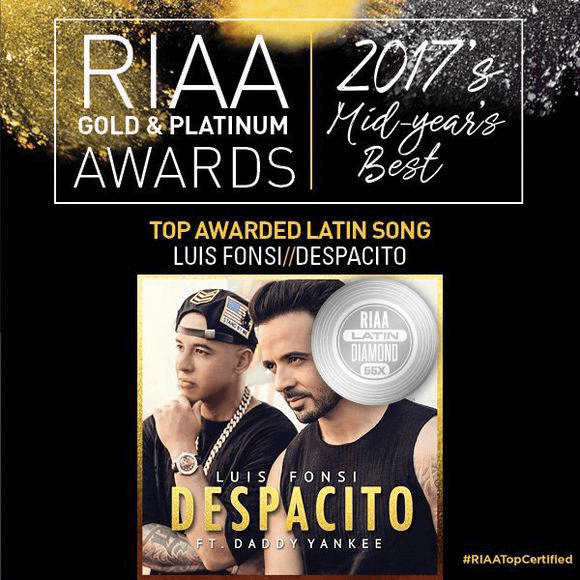 On April 17, 2017 a remix version featuring vocals by Canadian singer Justin Bieber was released, who sang in Spanish for the first time in his career. He makes Despacito more popular in the United States. Let more people know about Spanish music!
Luis Fonsi ever said that they made a singer list that they want to work this song with them, but they didn't do that. However, Justin Bieber came to them on his own when Bieber listened to this for the first time.
The remix's official audio video garnered 20 million views on YouTube on its first 24 hours, making it the highest debut for a music-related video in 2017 as of April.
>> Download Despacito Justin Bieber Remix Version
But here is a funny Despacito version.
Popular Philippines siblings Ranz Kyle and Niana Guerrero on YouTube, they posted a video that when the sisiter Niana hears the Despacito, she will dance to the music despacito-luis-fonsiand just can't stop. We can see how popular it is.
So why is the song "Despacito" becoming famous?
First
The lyric of the song is so alluring and it is catchy with a fast paced. When people hear this they just want to dance.
Simply, this song talks about a story of chasing a girl. Many people wonder who is the girl from the Luis Fonsi music video, "Despacito"? In fact, she is the Miss Universe 2006, and her name is Zuleyka Rivera.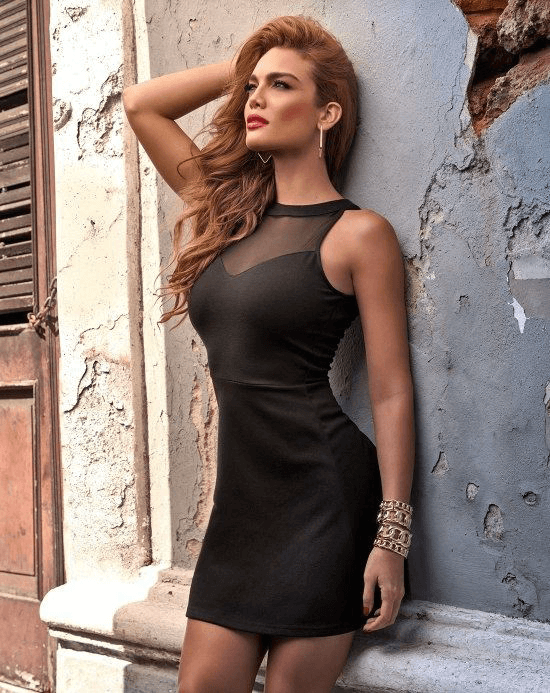 Louis Fonsi and Daddy Yankee, they are winners. No denying the fact that they sung it so well. Fonsi's voice is so Addictive in the song.
Let's have a look at the lyrics of Despacito:
(Despacito Lyrics in Spanish)
Des-pa-cito
Quiero respirar tu cuello despacito
Deja que te diga cosas al oído
Para que te acuerdes si no estás conmigo
Des-pa-cito
Quiero desnudarte a besos despacito
Firmo en las paredes de tu laberinto
Y hacer de tu cuerpo todo un manuscrito

(Despacito Lyrics in English)
Slowly
I want to breathe in your neck slowly
Let me murmur things in your ears
So that you remember if you're not with me
Slowly
I want to undress you in kisses slowly
Firmly in the walls of your labyrinth
And of your body, I want to create a manuscript.

Second
That is he rising popularity of Latin songs in the last two years, especially in the streaming media. For example, on the latest YouTube global MV list, 1/3 of the songs are Latin music.
"Despacito" became the world's most streamed song of all time with 4.6 billion streams and one of the best-selling Latin singles in the United States.
Third
Justin Bieber Effect. He is a global star, when he enjoyed this song and magic happened. His Voice added the spice to the song.
Even Luis Fonsi said in an interview, "We've got all the lyrics ready for JB to sing in English. But Justin Bieber challenged himself to sing the Chorus part in Spanish itself."
Zuleyka Rivera's Cameo
One of the hottest songs of the summer features one of the hottest cameos of Miss Universe 2006 Zuleyka Rivera. Because of the sensational, unbelievably sexy, gorgeous girl in the music video which has helped the song gain popularity.
Music video
Dance in the video is very appealing. Moreover the song is connecting people. There's something magical in that melody and in the beat and in the production … and people in Russia and Australia and U.K. and France and U.S. and South America — everyone's just dancing.
That's all the reasons why Despacito so popular among the world. From its performance on the major music charts I think this song will get more popularity in the following.
Summer is not over yet, just dance!
In the end of today's article, we will recommend some catchy songs like Despacito on YouTube.
1. Bailando
2. La Camisa Negra
3. Vacaciones
4. El Chino
5. La Copa De Vida
If you want to download more Latin music online, then you can come to the official homepage of AnyMusic to find and download more amazing songs like Despacito.
Or if you recommend any brainwashing pop songs like Despacito, just leave a comment below.