Quick & Easy Way to Download Dailymotion Video to MP3
Good things worth sharing.
Have you ever tried to share a funny video on a video-sharing website?
If you do, then I will tell you Dailymotion is a good idea.
However, what if you want MP3 format of that video?
Maybe it is hard for you to find a handy way to convert Dailymotion video to MP3.
Don't be helpless.
I've done the most difficult work for you – testing more than 30 Dailymotion video to MP3 converter.
And I've figured out the best one – AnyMusic.
Now, let me show you why AnyMusic shall be your right and best choice.
#1 Step-by-Step Tutorial for Dailymotion Video to MP3 Download
Before we start, you should know something about Dailymotion.
Dailymotion is a video-sharing website. Users can upload, watch and share videos online.
It is one of the biggest video platforms in the world, offering a mix of content from users, independent creators and premium partners.
So when you catch a video you like, you can convert it to MP3 file with AnyMusic.
Let's see how easy Dailymotion video to MP3 download can be.
Step 1:Copy Dailymotion Video Link
Find your target video on Dailymotion and copy its URL. Also, you can search the video by keywords.
Choose either way above, it's an important step in the whole downloading process.

Step2: Paste the URL
Let's move to the AnyMusic. Click on the Download or Convert on the object panel.
And paste the URL in the search bar, and then hit the search icon.
All that will lead you to the right video that you want.
And it is quick to get a result!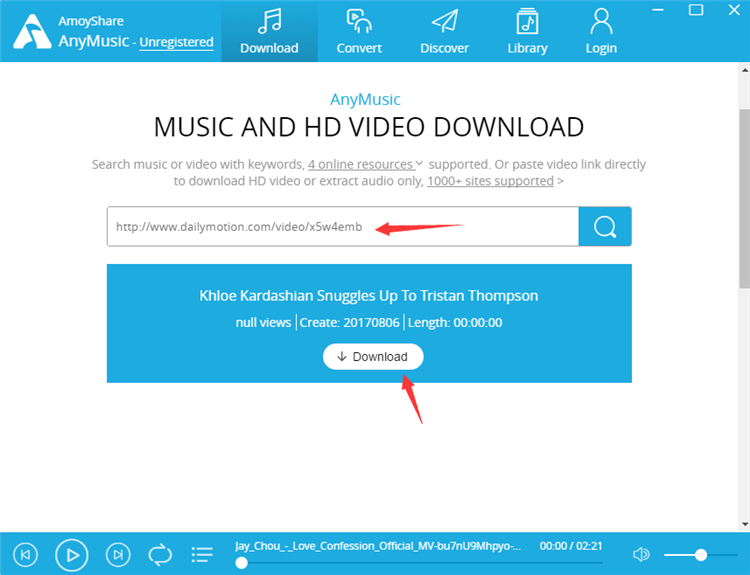 What if there is no search result appeared?
Well, it won't happen because…
We have 1,000+ streaming sites supported to meet your demand. Just search it!
It won't let you down! Ready to be surprised!
Step 3: Select the MP3 Format
Choose the Download button with a slight click, and click on the MP3 format to finish the last step. (Be sure which format is your need, then you can go on.)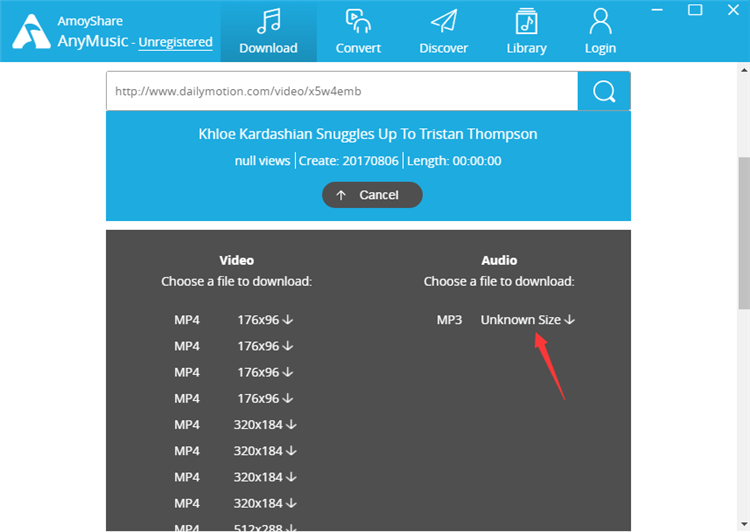 Now you may ask where you can check the downloading process.
Keep moving...
Click the Library, then you will see this...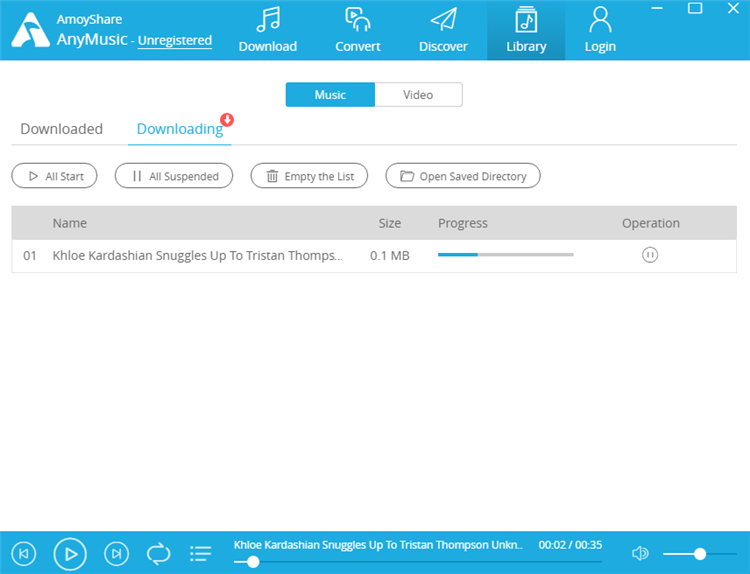 Right! Downloading! Your file is on the way.
Soon, your mp3 file will be here...
Bin-go! That is what we really want!
So what are you waiting for? Just enjoy it!
AnyMusic is available for Windows and Mac, so you can download the program accordingly.
You think that is the end? Hang in there.
Here's a quick tip for you to manage all your downloaded files.
See?

You can manage all your downloaded files in the saved directory. Or...
Change the download path according to your own habit.
That's all the steps when you want to download a video to mp3 from Dailymotion.
Easy and Fast!
Try once by yourself, you will master all skills!
Wait, it's still not the end yet.
I am sure you'll happy with what I'm gonna share in the following section.
#2 Rip MP3 from Dailymotion Online Free
Next, I'll share the other way to directly download Dailymotion videos to MP3 online.
You only need to go to the website of AnyMusic Online Free Video to MP3 converter.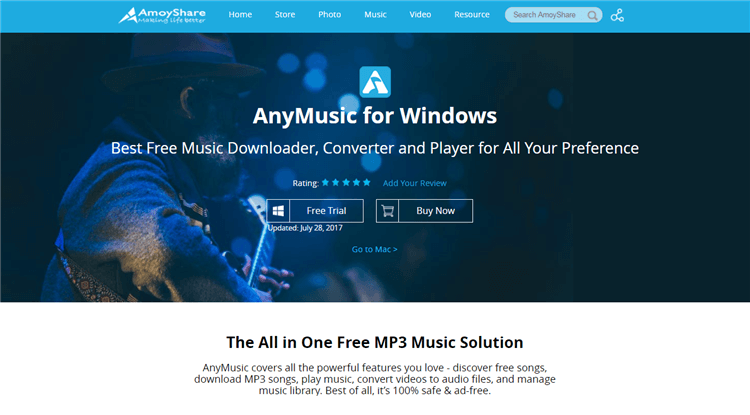 And repeat the steps mentioned above.
These:

Catch your target video and copy its URL or the keywords.
Paste the video link into the search bar, and click the search button. Got the right video.
Choose the MP3 file and download it.
The difference between AnyMusic and Website is that:
There is no Library section in the website, so you can't organize your music files.
But these steps also can help you get the mp3 file that you want!
OK. That's all I want to share with you.
Pretty easy? Huh?
Till now.
I believe that you have already mastered all the skills of Dailymotion video to MP3 download.
Now, do you still think it is tough?
Absolutely not!
When you stuck in how to download video to MP3, just come to AnyMusic without any hesitation.
If you have any question or suggestion about the downloading process or other questions, please feel free to get a further assistance in the comments.