How to Convert YouTube Video to MP3 Online Free?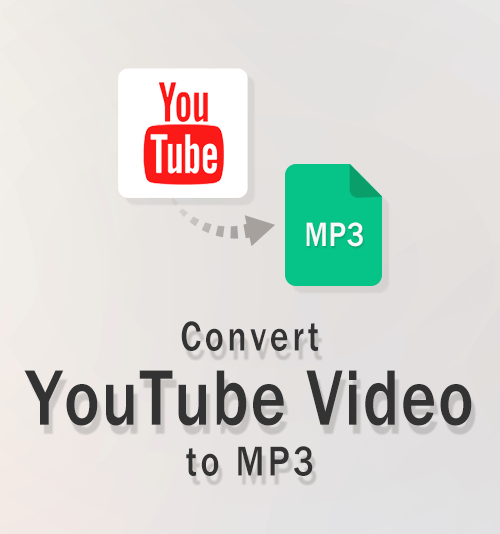 What's the best way to convert YouTube video to MP3 online?
Well, you asked for the best way which means you want a legal way.
As we know that so many YouTube converters out there,
So you must have tried a lot of services to extract sound from YouTube.
For me, I also explored many YouTube video converters recently,
I'll tell you that nothing wrong but just can't find a one that I really like.
Maybe there is no best converter, but I got the best way for myself.
So I want to share it with you guys today,
I know all of you desperately need a YouTube video converter as I do.
This is an online service to download YouTube video to MP3,
And it is pretty easy to do, let's see!
1. How to Convert YouTube Video to MP3 Online
Free YouTube Converter is a new and remarkable YouTube video to mp3 converter that I wanted to recommend.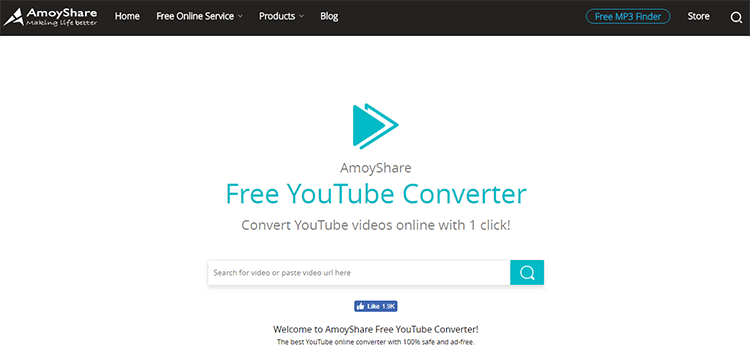 What can you do with this converter?
Firstly, you can do online free convert videos from YouTube to MP3 format.
Secondly, you can convert to various formats, including MP4, WEBM, 3GP and M4A with just few clicks.
Furthermore, you don't need to register. You can download video as a visitor.
Next, let me show you how to convert YouTube video to MP3 in details.
Step 1. Search for Your Favorite Song on YouTube
Enter the name of the song in the search bar.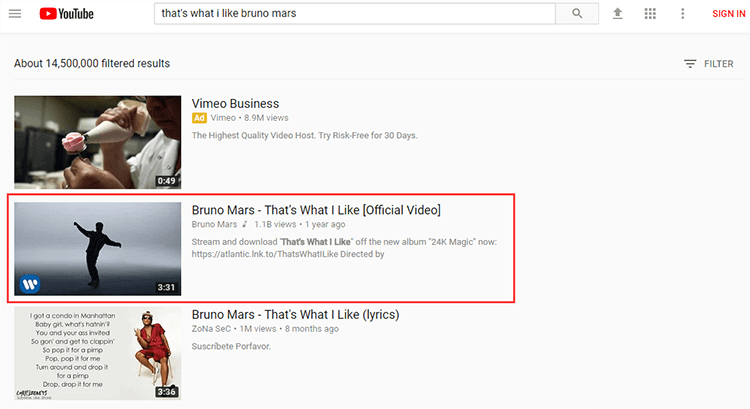 Step 2. Copy the URL of This YouTube Video
Click the video and copy its URL.
Or copy the URL from the address bar.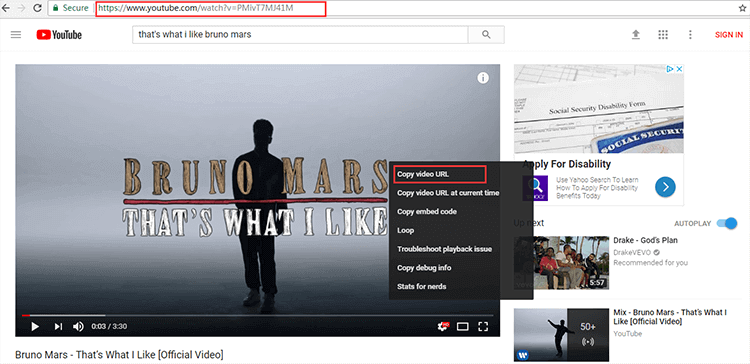 Step 3. Search for This Video by Free YouTube Converter
Paste the URL in the search bar of Free YouTube Converter.
Click the icon on the right and get the result.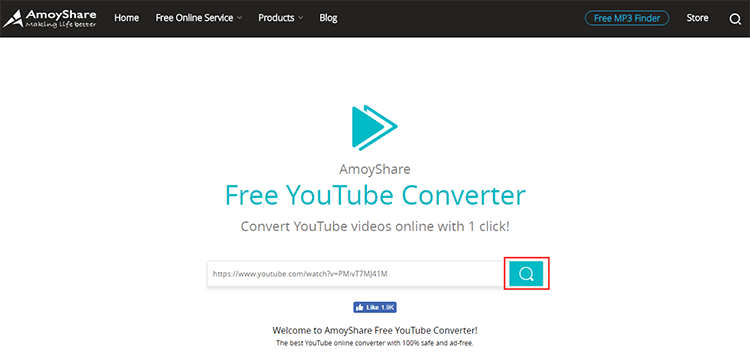 Step 4. Play This Video on Free YouTube Converter
Click the play icon.
Make sure you get the right video.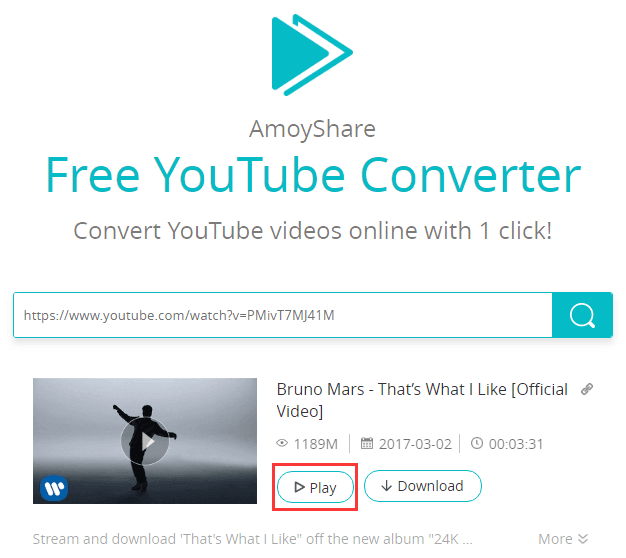 Step 5. Choose an MP3 Format to Convert the Video
Click the download icon.
Choose a format you need.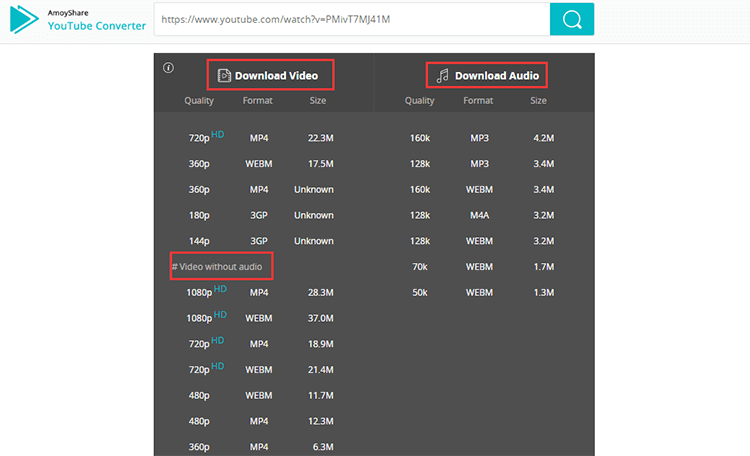 Step 6. Convert This YouTube Video to MP3
Click the download button.
Then you can convert the video and download to your PC.
According to the audio quality of the YouTube video, if it is good one, after the conversion, most MP3 audios are good as well.
2. Batch Download YouTube Videos to MP3
When you want to download songs of the singer you like, there must be more than one song. So, how do you download YouTube playlist you love?
I would like to introduce another amazing tool to you, which is AnyUTube .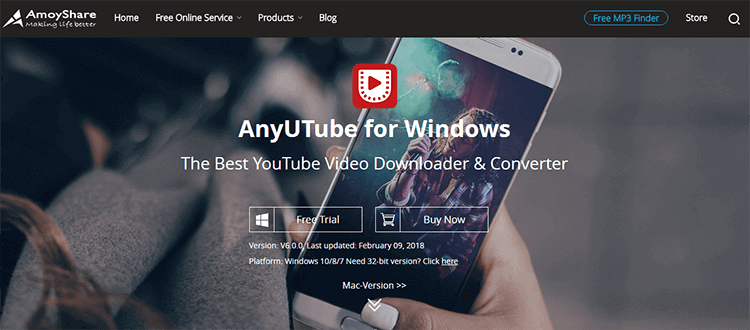 With AnyUTube, you can find songs by pasting URLs or entering keywords.
You can also convert YouTube videos to various formats, like FLAC, WAV, M4A, etc.
Besides, it allows users to download a complete YouTube playlist at a time.
That's really nice, isn't it?
Now, let me show you how to download a YouTube playlist to MP3 with the help of AnyUTube.
Step 1. Find Your Favorite Playlist on YouTube
There are numerous playlists for you to choose on YouTube.
Search for the one you like most.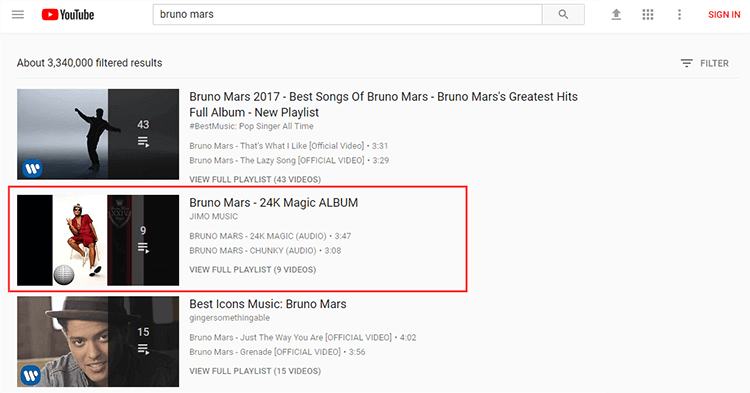 Step 2. Copy the URL of This YouTube Playlist
Stream the playlist before downloading.
Copy the URL of the playlist.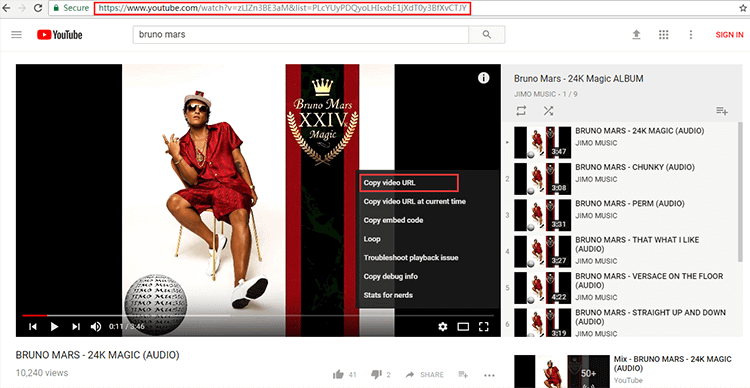 Step 3. Search for the Playlist by AnyUTube
Paste this URL in the search bar of AnyUTube.
Click the search icon to get the result.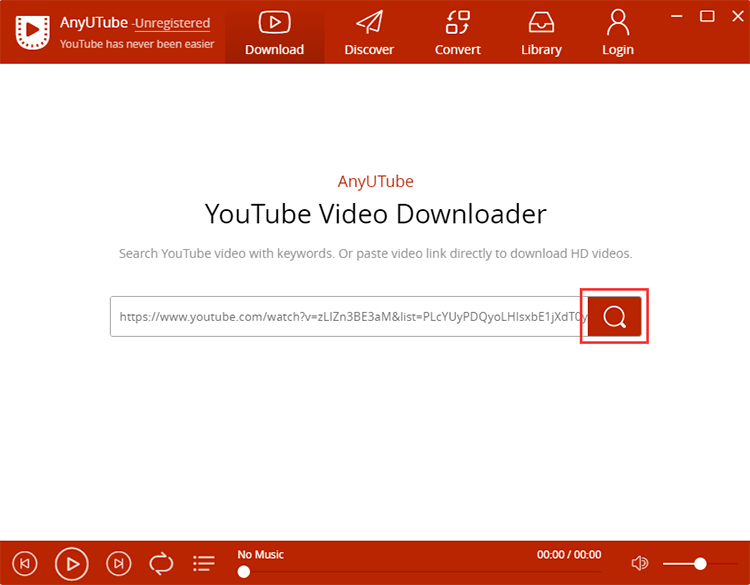 Step 4. Play the Playlist on AnyUTube
Click the play button to play the videos.
Make sure this is the one you will download.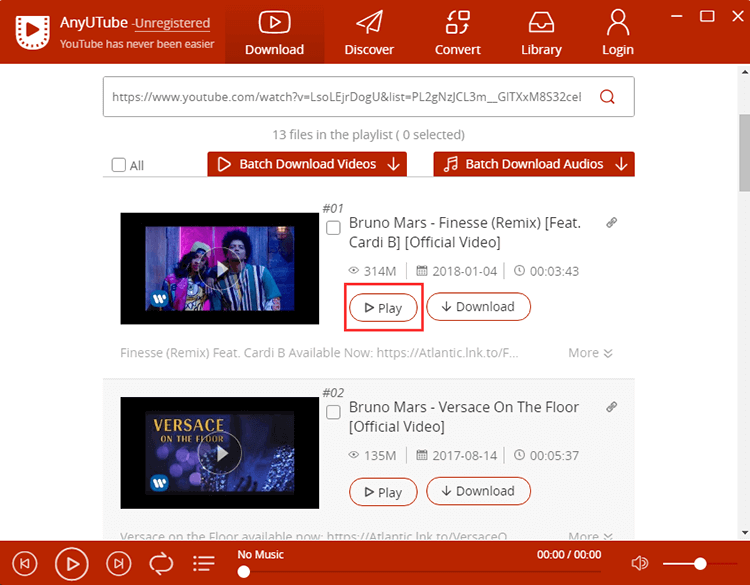 Step 5. Select One Format as Your Favorite One
AnyUTube offers you lots of formats.
Choose one according to your requirement.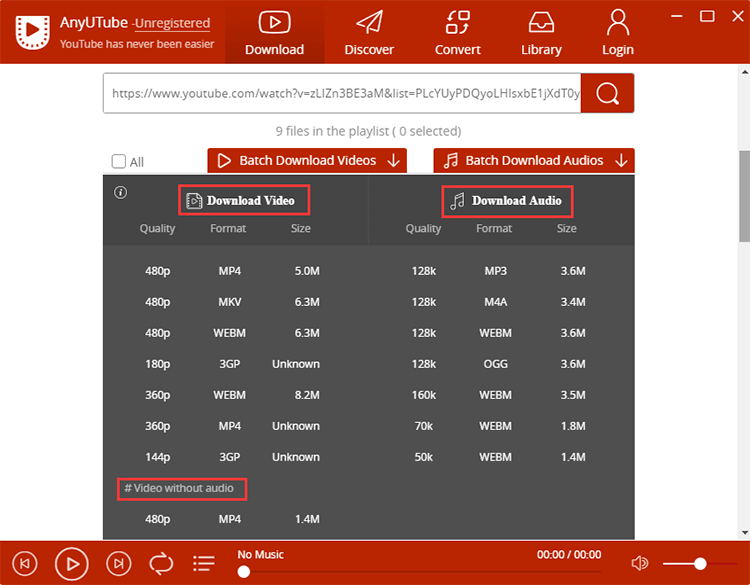 Step 6. Batch Download the YouTube Playlist
Select the "All" icon.
Choose the quality of the videos then click the download icon.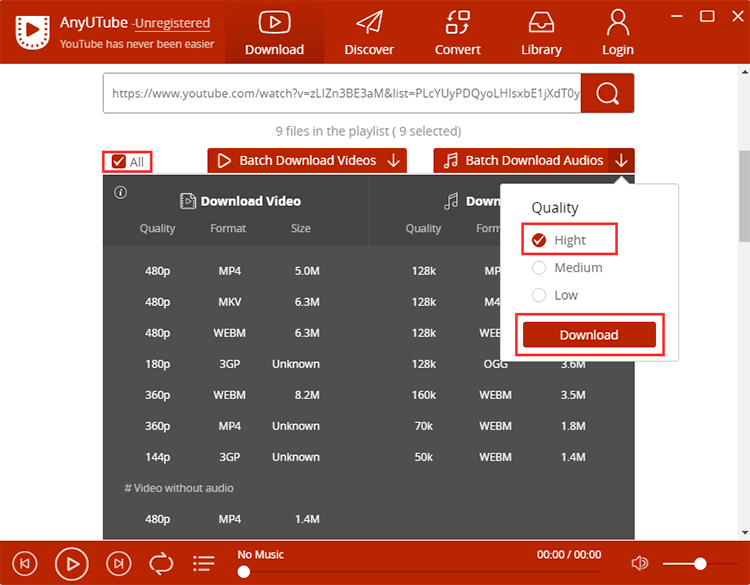 Conclusion
Now you know how to use Free YouTube Converter and AnyUTube right?
With Free YouTube Converter, you can free convert YouTube videos to MP3 online.
While with AnyUTube you can do more.
Except for convert YouTube videos, you can also discover and play music, download YouTube videos and more.
If you have any questions or advice, please feel free to leave comments below.
Finally, thanks for your reading.
Have a good day.
Extract Sound from YouTube Online Free: