Top 10 Best Headphones Brands for 2018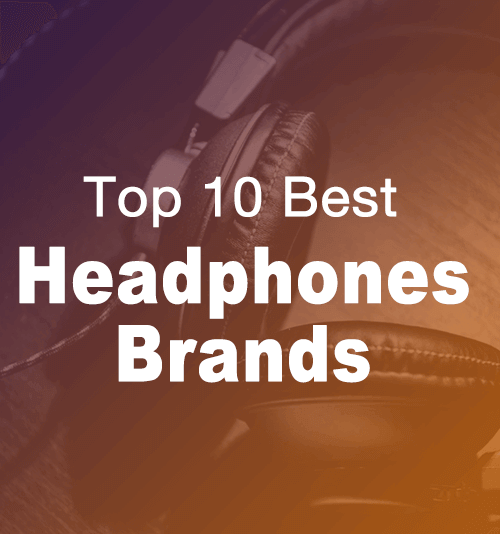 How to choose the right headphone among the hundreds of brands?
What's the first headphone did you use?
What headphone brand do you like most?
You may questioned a lot about these problems,
There are many fantastic things in the world, such as headphones.
So how to find your only one decent over-ear headphones?
In this article, I will introduce 10 best headphone brands for you.
Which brand is really worth your time and money?
Hope you will find the answer after my sharing.
Firstly, I would introduce three brands of headphone that you can get with a fair price.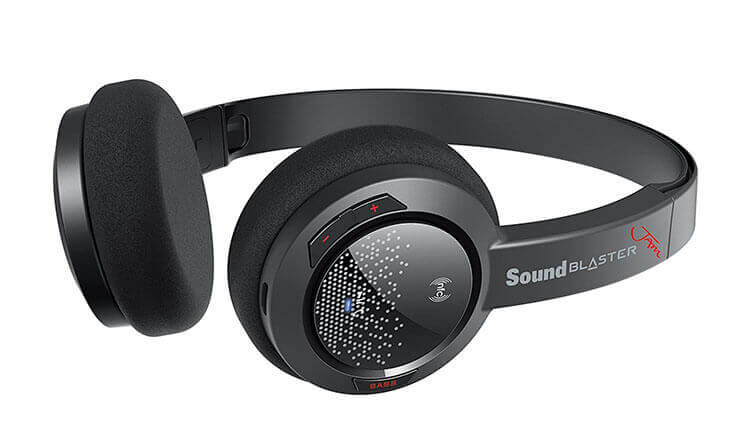 Creative is a worldwide leader in digital entertainment products. It was founded in Singapore in 1981. The company started with the vision that multimedia would revolutionize the way people interact with their PCs.
You can find and buy Speakers, headphones, amplifiers, sound cards, gaming headsets and peripherals on Creative's shop. The most expensive headphone in the shop is not more than $100.
Creative Sound Blaster Jam Ultra-Light Bluetooth Headset ($39.99) will be a good choice for you if you are looking for cheap headphones.
It will give you freedom to roam in comfort, no matter how many songs you are playing. With one click, you can play, pause or personalize your audio experience with bass enhancement.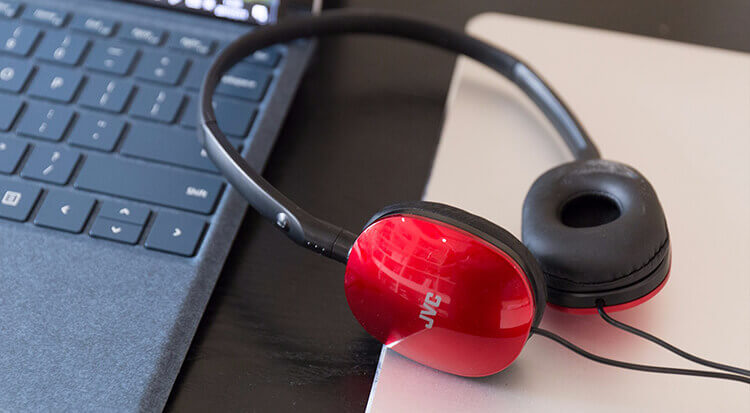 JVC is a Japanese international professional and consumer electronics corporation, basing in Yokohama. The company founded in 1927, it is best known for introducing Japan's first televisions and for developing the Video Home System (VHS) video recorder.
On the website's shop you can purchase Bluetooth headphones, sport fitness headphones, mic/remote headphones, over-ear/on-ear headphones, kids' headphones, in ear headphones and noise canceling headphone.
What I show you the JVC HAS160A Flat Headphones only charges $19.95. The headphones are stylish, compact headphones with a slim metallic headband and sleek, soft ear pads that rest on the ear.
The earpieces pivot so soft that the headphone could lie flat, making them ideal for listeners who want a lightweight, easily packable headphone.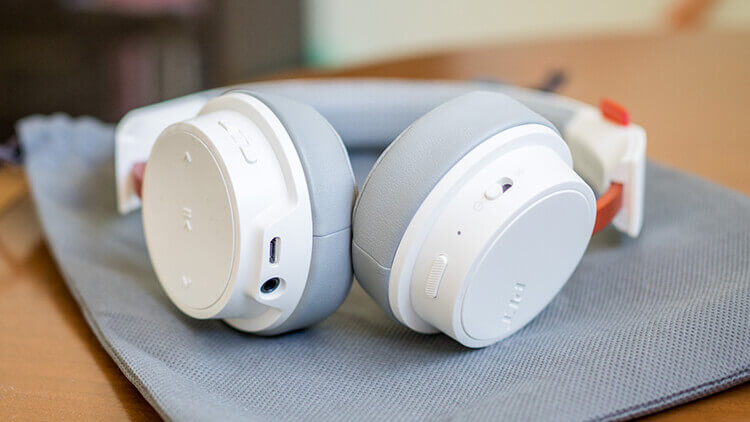 It began in a garage in 1961 when two airline pilots set out to invent an alternative to the conventional headsets of commercial aviation. The product Courtney Graham and Keith Larkin created was the world's first lightweight headset.
It was the birth of a company called Plantronics and the first of a half-century of breakthroughs in communications. It has been on the forefront of audio innovation for more than 50 years. Plantronics is driven by an obsession, which is to remove the barriers to simple, clear communication.
I'm sharing Plantronics BackBeat 500 Wireless Bluetooth Headphones with you. The price is $79.9. You could enjoy up to 18 hours of deep, rich sound on a single charge and a lightweight, cushioned design that lets you listen comfort.
Next, I'm introducing 5 top headphone brands for people who want to buy medium-priced headphones.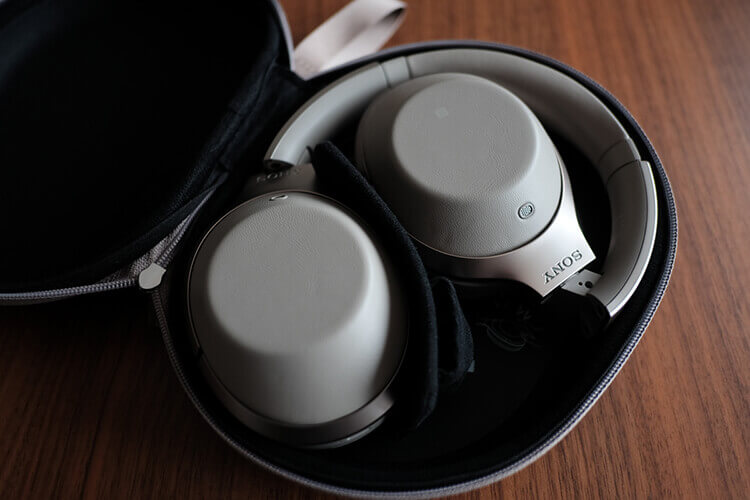 Sony is a Japanese multinational conglomerate corporation headquartered in Kōnan, Minato, Tokyo. Its diversified business includes consumer/professional electronics, gaming, entertainment and financial services.
The company is one of the leading manufacturers of electronic products for the consumer and professional markets. It was ranked No.105 on the 2017 list of Fortune Global 500.
I am introducing Sony Noise Cancelling Headphones WH1000XM2 ($348) to you.
The headphone's industry leading noise canceling eliminates distracting background noise so you will get a better experience of listening. It detects your activity then adjusts the ambient sounds you hear automatically. This is quite smart, isn't it?
You can enjoy up to 30hrs and 10min quick charging for 70min of play. Also, this is the best wireless headphone for those prefer headphones with higher quality.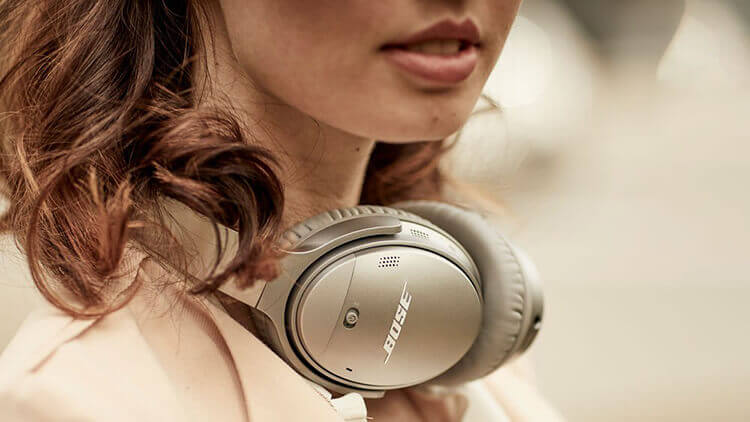 Bose Corporation is a privately held American corporation, which is based in Massachusetts. It was founded in 1964 by Amar Bose. Bose designs, develops and sells audio equipment. This company sells its products worldwide.
Bose is best known for home audio systems and speakers, noise cancelling headphones, professional audio system and automobile sound systems. It has conducted research into suspension technologies for cars and heavy-duty trucks and into the subject of cold fusion, too.
I would like to introduce Bose QuietComfort 35 wireless headphones II ($349.95) to you. The headphones are engineered with world-class noise cancellation. They have been upgraded with the Google Assistant. You can play music, receive texts and get answers without looking at your phone.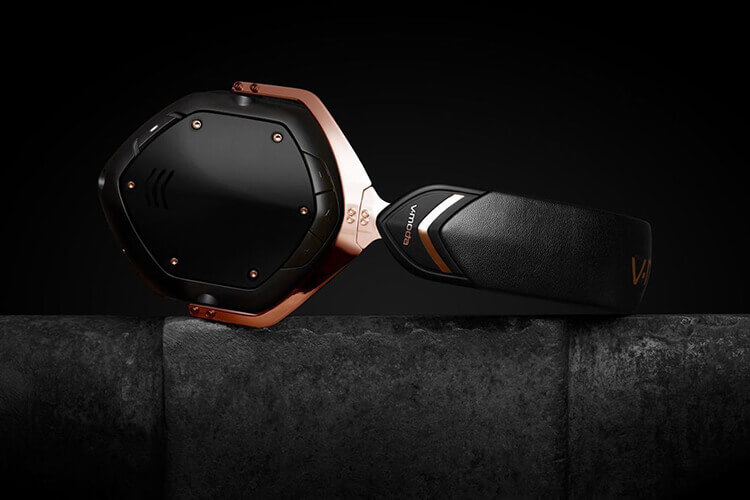 V-MODA is a private international company. It specializes in the design and production of high-end mobile audio products, including headphones, earphones, portable amplifiers, protection ear plugs and accessories.
It was founded in 2004 by Val Kolton, a professional DJ and producer. V-MODA is a high-performance audio manufacturer and recognized to be the first to popularize the fashion headphones industry. It is one of the professional headphone brands preferred by audiophiles and DJs.
V-MODA Crossfade 2 Wireless Over-Ear Headphone ($330) is what I want to share with you. It is the most audiophile friendly headphone of V-MODA. The headphone looks cool because it's wireless. Pair your Bluetooth devices then get to enjoy the music up to 30 feet. The battery provides more than 14 hours of listening.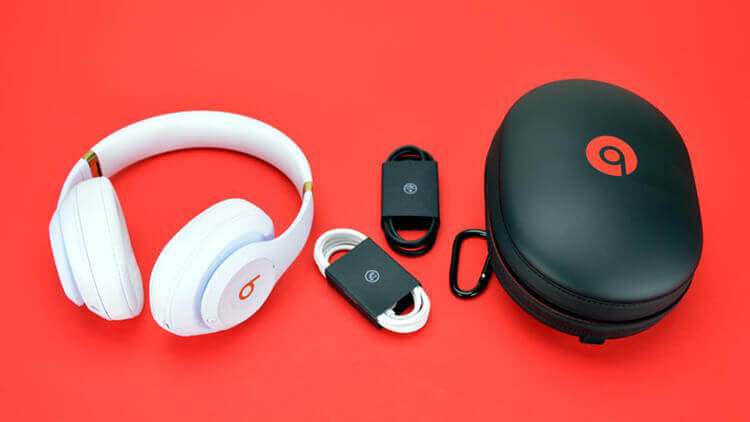 Beats Electronics is a subsidiary of Apple Inc. that produces audio products. The company was founded by music producer and rapper Dr. Dre and Jimmy lovine. The company headquartered in Culver City, California.
The subsidiary's product line is mainly focused on headphones and speakers. Its continued success helps bring the energy, emotion and excitement of playback in the recording studio back to the listening experience for music lovers around the world.
I believe that you are familiar to this headphone brand logo. It can be regarded as one of the best headphone brand for music. I want to recommend Beats Studio3 Wireless Headphones ($349.95) to you. Its soft over-ear cushions feature advanced venting and signature ergonomic pivoting for a custom, flexible fit that keeps the music in, the noise out.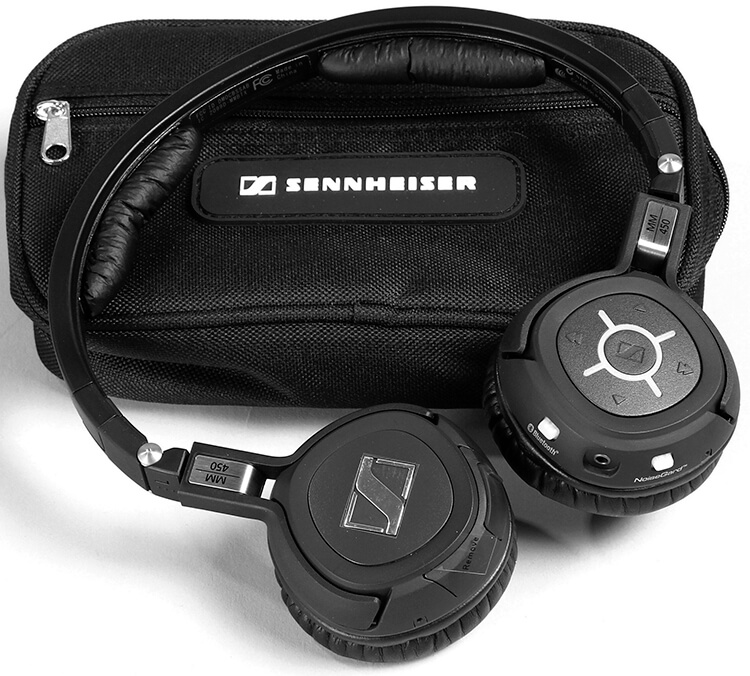 Sennheiser electronic GmbH & Co. KG is a German privately held audio company. It specializes in the design and production of high fidelity products. The products include microphones, headphones, telephony accessories and avionics headsets for personal, professional and business applications.
Sennheiser is mainly known for its consumer headphones and professional microphones, such as the MKH 416 shotgun. This headphone is the Hollywood standard shotgun microphone.
If you travel a lot, SENNHEISER MM 450-X TRAVEL ($349.95) is the best headphone for you. You could use it wired or with Bluetooth for calls and music anywhere, including in-flight.
The invisible high-performance microphone makes conversations clear, ensuring this headset the amazing all-in-one sound solution for your phone.
Finally, I would like to share 2 expensive headphone brands for music lovers who have enough budgets and pursue for high quality headphones.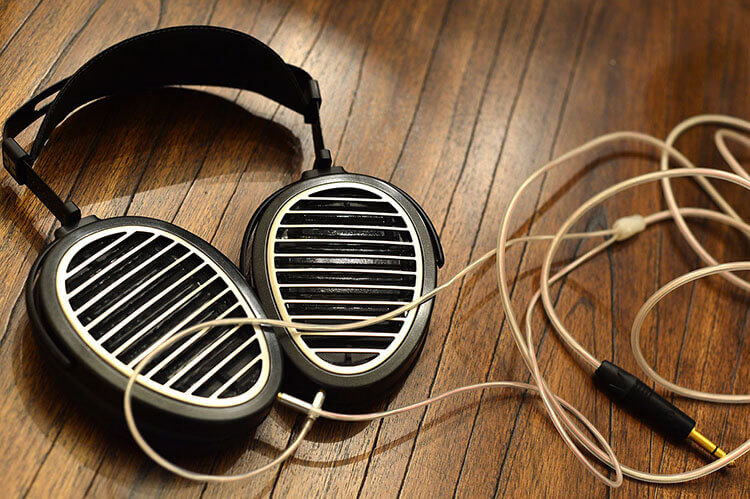 HIFIMAN was founded by Dr. Fang Bian in late 2005 while he was living in New York City. HIFIMAN Electronics is a designer and manufacturer of audio products including headphones, amplifiers and portable audio players.
This expensive headphone brand is known for its high-end audio products. Its most popular products include the HE-400, which is full sized open back headphones and the RE-400, which is an in ear monitor. Both of them are critically acclaimed for their sound quality.
If you like ultra-high performance, you should try HIFIMAN Edition X V2.( $1199)
Also, the headphone's high sensitivity allows you to use it with virtually any smartphone or other audio device. It gives you an excellent sound quality; it also can be the best headphone for gaming.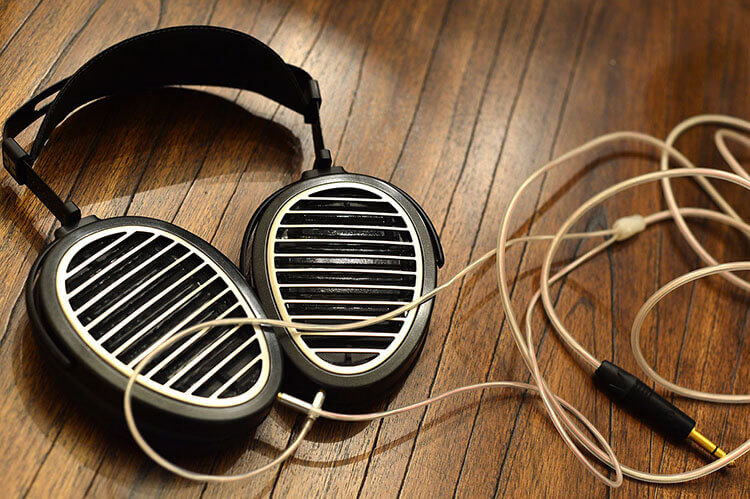 Astell&Kern is a South Korean consumer electronics company, which was founded in October 2013. Astell means "stars" in Latin and Kern means "Center" in German. The company manufactures media players, CD players, headphones and home theater products.
A&K aims to offer the natural and original sound without distortion. It provides almost the exact presence with details you wouldn't have noticed by playing back high-resolution music bit for bit, as it was recorded. The exact sound without missing any bit of the live performance in recordings is what it is known for.
AK T1p ($899)is the best headphone under $1000 that I would like to share with you. Semi-open back design is suitable for improved Tesla drivers. It provides you distinguishing sound and mobile flexibility. Handmade in Germany, all the details are perfect.
Tips
If you want more luxury headphones, you can click here. Or visit HeadphoneComparedto learn more about headphones.
Conclusion
These are all 10 best headphone brands I wanted to share with you.
The headphones are from different price range.
Is there any one brand impressed you?
What will you consider most when choosing a headphone brand?
I hope you will find the one you like after reading my introduction of these 10 brands.
If you have any suggestion, please leave the comments below.
See you next time!
Best 10 Headphone brands: