Top 10 Best Dance Songs on YouTube (Full List)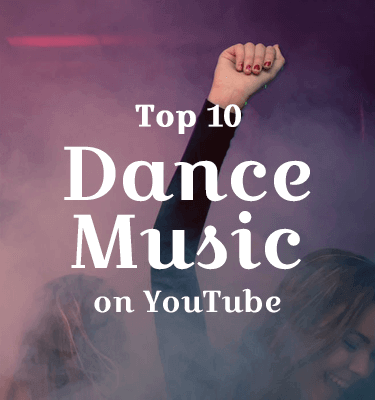 Different type music gives you different feelings.
Some make you happy, some make you sad.
Some make you quiet, some make you enthusiastic.
At the end of the summer, you need some dance music to move your body again.
Show your energy and wonderful summer life with the best dance songs!
Then you must wonder:
What are the best songs to dance to 2017?
Yes, I know what you are looking for.
Today, I will give you a full dance music playlist that will rock you.
Pick one of them and shake your body with the music beats!
#1 Swish Swish by Katy Perry
This is EDM dance music by Katy Perry which released on May 19, 2017. It topped on US Dance Club Songs (Billboard). Besides the amazing music, the music video is also outstanding.
When you listen to this music, even you are going to sleep, you can't help shaking your body and all the sleepy moment just gone!
#2 There for You by Martin Garrix and Troye Sivan
Many fans like the magic voice of Troye and Martin in this song, so do I. This is the first time these two people work music together, and got a not bad performance.
>> Download the dance song mp3 free
#3 No Promise by Cheat Code Ft. By Demi Lovato
The track has reached the top 10 in Latvia, Malaysia, and Poland, as well as the top 20 in Australia and so on.
When you listen to the beginning of the song it seems like you open the music box, Demi Lovato has a beautiful voice, this time she worked with the Cheat Code to bring this new dance music for us, the male voice is also super good, perfect match, you will love it!
>> Dance music free download mp3
#4 Pen-Pineapple-Apple-Pen by PIKO-TARO
The single itself reached number 1 on the Billboard Japan Hot 100 chart and became the shortest single to chart on the Billboard Hot 100. At the end of 2016, the songs charted at number 6 on Japan Hot 100 Year-end Chart.
The music has been popular for a long time, it also can be a good dance song for kids. Many kids like its simple and catchy rhythm and lyrics.
>> Download the dance songs for free
#5 A Sky Full Of Stars by Coldplay
The song by Coldplay always seems to be a love letter to the universe, very cool!
It topped the Billboard Hot Dance Club Songs chart. It was nominated for Best Pop Duo/Group Performance at the 57th Grammy Awards.
When you listen to this song, you not only want to move, even want to see the whole sky and stare at the stars forever. It is a beautiful song and also gives you a wonderful vision!
>> Dance the music for dance mp3
#6 Kill Em with kindness by Selena Gomez
Some people think that this is the best album by Selena Gomes ever. From her music business, we can see a girl work hard to achieve her music dream, even few of people think she can't do it, but finally, she proved that she is an amazing singer!
I think when you listen to this single, you can hear a whole new Selena Gomes comes to you!
>> Dance songs mp3 free download
#7 The Time by the Black Eyed Peas
Maybe you are not familiar this song, I am. This is my first time to hear this.
The song peaked at number four on the Billboard Hot 100 in the US. As of July 2017, the song's accompanying music video has received over 370 million views on YouTube, becoming the group's most viewed video.
>> Get the dance song download
#8 Bitch I'm Madonn a by Madonna featuring Nicki Minaj
As the EDM song, its lyrics speak about Madonna having continuous fun because she is Madonna.
For this song, some people applauding Minaj's rap verse and its unusual composition, while others think it is nothing special.
"Bitch I'm Madonna" became the first Madonna song to enter the Billboard Hot 100 in three years, peaking at No.84. However, some people say they are attracted by the song name, they think the song itself doesn't quite nice. Whatever, as long as you can dance to the beats, then dance music's mission done!
>> Dance songs mp3 free download
#9 Twerk it like Miley by Brandon Beal
This EDM dance music was released on 5 May 2014. This song was used by many choreographers as dance song in many countries.
This song name is related to American singer Miley Cyrus and her twerking incident when in March 2013, she posted a video on Facebook which featured her performing a twerking routine while wearing a unicorn suit. With the strong beats, you can feel the rhythm and understand what the song is about.
>> Download the free dance music song
#10 Je suis chez mois by Black M
This is a French song by Black M, it is amazing no only its rhythm but also lyrics. This song talks about racism. But the song tone is quite up and energetic, you will feel hope by listening to this song. The whole song expresses an idea that you should be proud of your own nationality regardless of the color of skin. I think this is not only a great song for dance, while has a deep meaning of itself!
In The End...
Which one is the best dance song 2017 for you?
Summer will be over, but you can't just stop your dance move.
In another word, you can dance whenever, not only in summer.
But the premise is that you should have a wonderful dance music playlists.
Then just dance to your heart's content!
If you have more amazing dance songs, please share with us in the comment.
See you next time!