Top 10 Ariana Grande Songs Free Download (Updated 2017)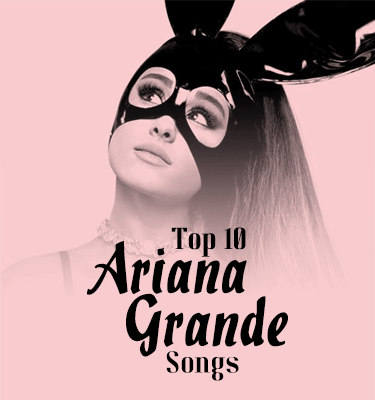 The first studio album of Ariana Grande, Yours Truly, was released in 2013.
Within less than a year, this debut album helped she capture No.1 on the Billboard 200.
What's more surprising?
Times named Grande one of the 100 most influential people in the world on their annual list 2016.
This August, Ariana Grande wrapped up 2017 World Tour in China.
It's the first-ever Ariana Grande China Tour, which put fans into a feeding frenzy.
If you never got a chance to Ariana's concert, well, you can still feel the charm of her music.
We've selected 10 best Ariana Grande songs for you.
More than this, you can find free download links of each song.
Just take a look!
1. The Way
The Way is Ariana's most popular song. In this song, you can feel the love she tries to deliver. When I stay with you, I enjoy the moment. Hands cling to hands and eyes linger on eyes.
That is exactly what Ariana shows how intimate two people can be. Yes, you are the one. Happiness is two pairs of eyes, see a future. And in your eyes, I see our promising future.
Ariana Grande - The Way ft. Mac Miller
2. Problem
Ariana Grande song lyrics always make you think of the one in your heart. Released in 2014, this song depicts what kind of problem Ariana faces.
Just as she confessed in the song, she got one less problem without that guy. But it is he. The one who Ariana could not forget. He is the precious problem that she would like to keep for the whole life.
Ariana Grande - Problem (Live on the Honda Stage at the iHeartRadio Theater LA)
3. Break Free
This is a free soul singing a free song. Melinda Gates observed that a woman with a voice is by definition a strong woman. No doubt, our beloved Ariana Grande is one of these women.
The best thing in life is free. You can bear to lose anything but free. Get ready to sing with Ariana and lavish the free song?
Ariana Grande - Break Free (with Lyrics)
4. One Last Time
From my view, this song is second to none. Ariana wished her Mr. Right could wake up in her arms one more time. She needs to be the one who takes him home. This song reminds me of a German recording artist, Sarah Connor. Her "Just One Last Dance" is very pathetic with Ariana's One Last Time.
Ariana Grande - One Last Time (Lyric Video)
5. Baby I
Baby I was released in 2013. As Ariana explained in the song, sometimes words don't ever come out right. She gets all tongue tied and twisted. But her loved one can speak right to her heart.
Yes, though without saying a word you can light up the dark. The smile on your face, the truth in your eyes and the touch of your hand all tell me the implicit love.
6. Love Me Harder
Love Me Harder is definitely the best love song of Ariana Grande than ever. Ariana expressed her strong love and desire for love in this song.
For better or worse, for richer or poorer, in sickness and in health, to love, honor, and cherish, 'til death does us part. These sentences might win Ariana's heart.
Ariana Grande, The Weeknd - Love Me Harder
7. Honeymoon Avenue
Ariana teaches us how to apologize in this song. We might make mistakes. To err is human. The most important thing is that we need to face the mistake and try to save the precious love. Just like Ariana.
Does Honeymoon Avenue remind you of somebody else?
Ariana Grande- Honeymoon Avenue- sunrise, fl Front Row (amazing a5) 7/18/15
8. Put Your Hearts Up
This song was first released in 2011. The beats in this song are awesome. Can you find someone wears a bigger smile than Ariana? I am sure you choose to put your hands up and throw yourself at Ariana's feet.
Arguably, the butterfly in the video embodies her pursuit of lifestyle. Free and enchanting are the most words that fit our queen. When she is dancing, the whole world is dancing with her.
Ariana Grande - Put Your Hearts Up (Official Video) HD
9. Popular Song
The single was released in 2012. Like the song name, it is a very pop song. Also, it is very catchy. I am sure you will love it. She is naughty and childlike. That is our little prince, keeping innocent and loving all the time. Hope all Ariana Grande songs will be pop ones and warmly received by fans worldwide.
MIKA - Popular Song ft. Ariana Grande
10. Right There
Cooperated with Big Sean, Right There is so fantastic. I'll never let you go. You are the centerpiece. My mission is to protect you and make you happy. I will stay right there for you. Does the song make you feel congenial with Right Here Waiting? Both of the two songs exemplify true love.
Ariana Grande - "Right There" (Live in Anaheim 4-10-15)
Conclusion
No doubt, Ariana Grande songs are big hits.
All of her songs are characteristic and embody her personality.
Is there a song hit your heart?
It would be my pleasure if you could share your favorite Ariana Grande songs with me.
Don't forget to visit our website for more trendy music.
Thanks for your time.
Have a nice day!
Ariana Grande songs download free: