5 Best Alternatives to FLVTO to Convert YouTube to MP3
As for YouTube to MP3 downloader, Flvto is considered as one of the most popular online converters.
How popular is it?
According to Wikipedia, Flvto has been featured in several tech reviews and spotlights with an estimated 8 million users across its platforms and 200 million file conversions.
However, if you want to download music from other video sharing sites, you'll find that you can do nothing with it.
That's why I select the best 5 alternatives to Flvto YouTube music downloader.
Let's have a look at it.
Part 1
FLVTO MP3 Review
Do you know the FLV in FLVTO is actually a video file format used to deliver digital video content over the Internet?
Though Flvto combines the FLV format into its name, it's able to convert all kinds of YouTube videos to MP3 files.
Even so, what you can do with it is more than video to MP3 conversion. Besides convert YouTube to MP3 online, you can install the FlvtoMP3 plugin for Chrome or download the desktop version for your Mac.
Here are some features of the website you might not know before.
With the software, you can convert YouTube videos into multiple formats, such as MP3, MP4, AVI, AAC, FLV, MOV and other formats to compatible with your device in a fast speed.
The Flvto Chrome Plug-in can download music from YouTube website directly, while the Mac version support the batch process for up to 99 videos at the same time.
You can always access to the most popular videos and music from YouTube and the build-in Flvto video player enables you to stream online before downloading.
Of course, there are many other features of Flvto MP3 Converter, such as the one click export of converted files to iTunes and the HD quality of tracks of the Mac version.
Meanwhile, it's impossible for Flvto MP3 downloader to satisfy all your music preference. For example, you can only access music resources from YouTube. Beyond that, you are not able to manage the your music playlist with Flvto.
Part 2
5 Best FLVTO Alternatives
To build a greater music database, you can resort to other practical tools. Check out the top 5 Flvto MP3 alternatives as follows.
(P.S. The following Flovto alternatives all allows you to convert FLV video to MP3 from video sharing sites.)
1. KeepVid
Download Video to MP3 from More Than 10,000 Sites
Compared to Flvto.biz, KeepVid supports YouTube as well as more than 10,000 online streaming sites. What's more, you can also batch download YouTube playlists with one click. The online video to MP3 converter also supports more than 150 videos and audio formats. And it is able to download 1080P, 4K and HD videos with 3x faster speed. KeepVid Helper is fully compatible with Google Chrome, Firefox, Safari, Opera, Yandex and more.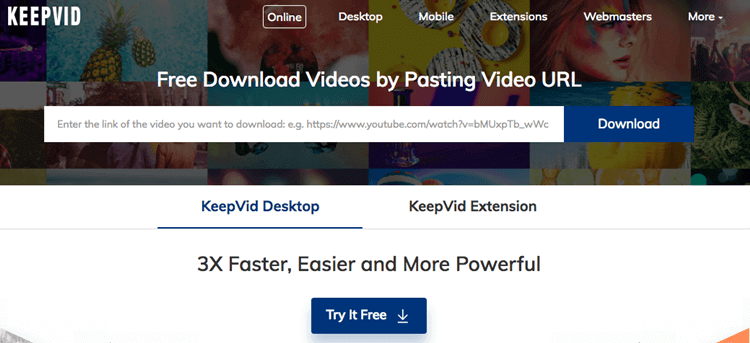 2. ClipConverter
Convert YouTube to MP3 Online & from Computer
ClipConverter.cc is another YouTube to MP3 converter to download video from local computer and YouTube. It also enables you to record, convert and download nearly any video/audio from website.
You can enjoy the YouTube music with high quality, such as 720P, 1080P or even 4K files. But ClipConverter has set up a filter which prevents you from downloading copyrighted materials. Similar to Flvto YouTube Converter, you can download ClipConverter plug-in for Chrome, Firefox and IE.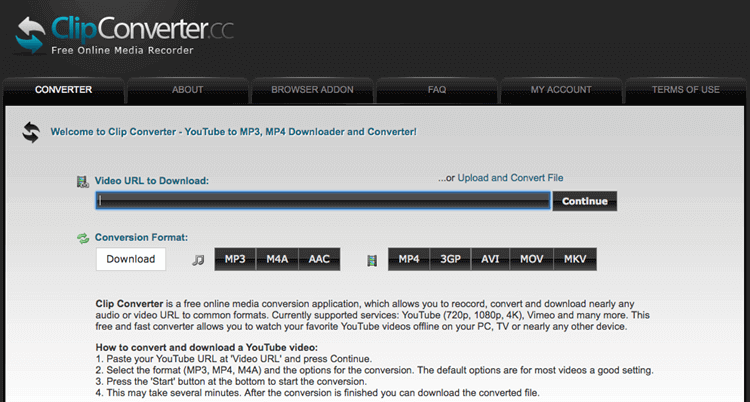 3. TubeMate
YouTube to MP3 Converter for Android & iOS
Both Google Play and iTunes have restrictions for the YouTube Downloader Apps. With TubeMate, you can easily download any sort of video to MP3 from YouTube or Vimeo with preferred quality, as well as manage the downloads.
This Flvto alternative can download videos very fast even when you have an unstable Internet connection. The program works well on iPhone, iPad, and most Android devices. It should be the first choice if you want to download YouTube music on your smartphone.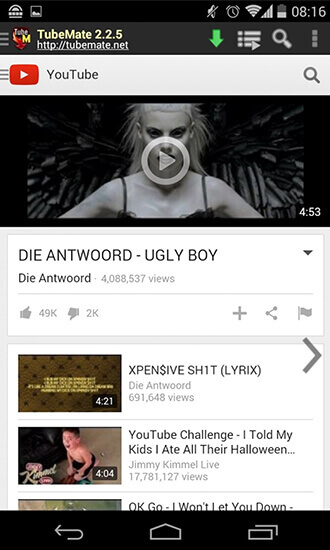 4. Free MP3 Finder
Easiest YouTube Converter to Search Music
When you have no idea about the URL of a YouTube music video, you might not able to extract MP3 with Flvto and other alternative websites.
Free MP3 Finder is the simplest online YouTube converter that enables you to search music with songs, artists, albums. Of course, you can also search the YouTube music by pasting the video link to the search bar.
Once you enter a keyword or related tag, you can find the music you want effortlessly. In addition to that, you can choose audio formats as needed. And then you can enjoy the music on your computer or transfer to your smartphone.
5. AnyMusic
Save Unlimited YouTube MP3 & Manage Downloaded Music
The online YouTube to MP3 converters mentioned above can only provide the basic download and conversion service.
Let's see...
Do you want to stream the music to ensure the audio quality before downloading it?
Are you bothered by the ALWAYS messy music playlist?
Are you tired of the situation that downloaded music is not compatible with your music player software?
If so, you need an all-round music tool to settle all these problems. I'd like to reveal my favorite YouTube MP3 converter - AnyMusic.
AnyMusic is an high-recommended desktop software which allows you to discover, download, and play free MP3.
Above all, it can perfectly solve all the aforementioned disturbing problems. There's no doubt that AnyMusic is the most versatile Flvto MP3 alternative.
How to download YouTube MP3 songs with AnyMusic?
1. Search for unlimited free music with songs, artists, albums or video links.
2. Choose the audio format, and click on the "Download" button.
3. All the downloaded music will be saved to Library, and you can manage your playlist too.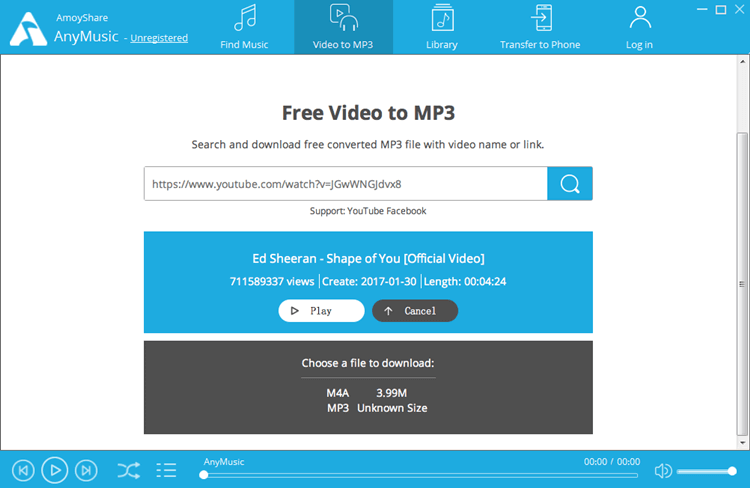 While reading here, I guess you must have got the one you're looking for. To figure out this list of 5 Best Alternatives to Flvto, I've tested a great amount of similar tools. So I'm sure these YouTube to MP3 converters will be very helpful for you.
For me, if I can only choose a YouTube downloader, my choice definitely would be AnyMusic. Since all your music preference can be satisfied with AnyMusic, what else can you expect for?
Anyway, it's just my opinion. Let me know if you have even better solutions, I'm always happy to hear from you.