Simplest steps to download private Facebook videos
Last updated: Jul 19, 2019
Download a private Facebook video
AmoyShare
Facebook Downloader
or
Video Downloader Pro >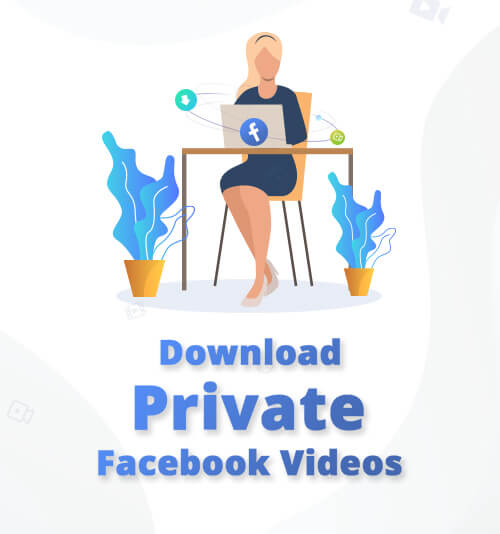 Facebook is the most widely used social networking platform that features video and photo sharing.
The thing is that you want to rip videos off Facebook, and share it on other social platforms. So how can you make it?
The answer is to be found in this article. We've previously covered how to get your Facebook videos saved, and today I'm going to drill down deeper into downloading private Facebook videos, only the private ones.
Before coming to the point, let me make it clear about how to tell if it is a private Facebook video.
What is private Facebook video?
---
A private Facebook video does not mean that the video is uploaded by an individual or private agency. Actually, private Facebook videos are so named because of the privacy settings.
Any Facebook user that shares content can determine who can see the post. The privacy can be set as below:
Public: Anyone on or off Facebook
Friends: Your friends on Facebook
Friends except: Don't show to some friends
Only me: Only me
Specific friends: Only show to some friends
In this sense, private Facebook videos are those not "Public".
When you discover videos on Facebook, it's easy to tell private videos from the public ones, because every public video features a "Globe" icon - beside the time information. In other words, a video post without the "Globe" icon is a private Facebook video.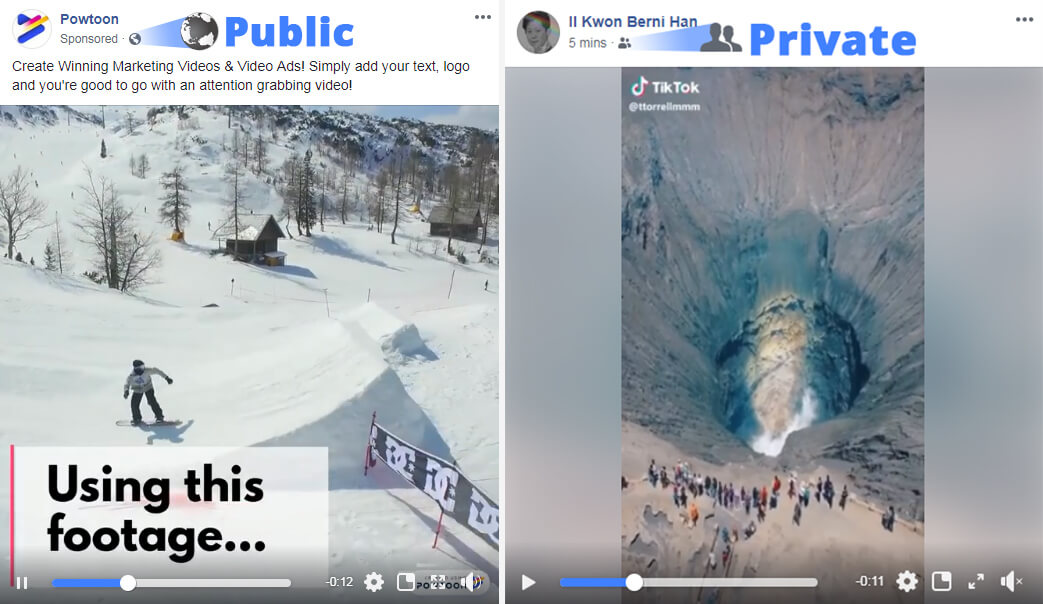 Get private Facebook videos with a Facebook private video downloader
---
In order to protect the privacy of the users, Facebook has a special algorithm protection for these private Facebook videos.
So you can't download private videos from Facebook without a tool.
Fortunately, there's an easy way to sidestep this problem. Here's the AmoyShare AnyVid, a dedicated Facebook private video downloader that can be used on Android, Windows, and Mac.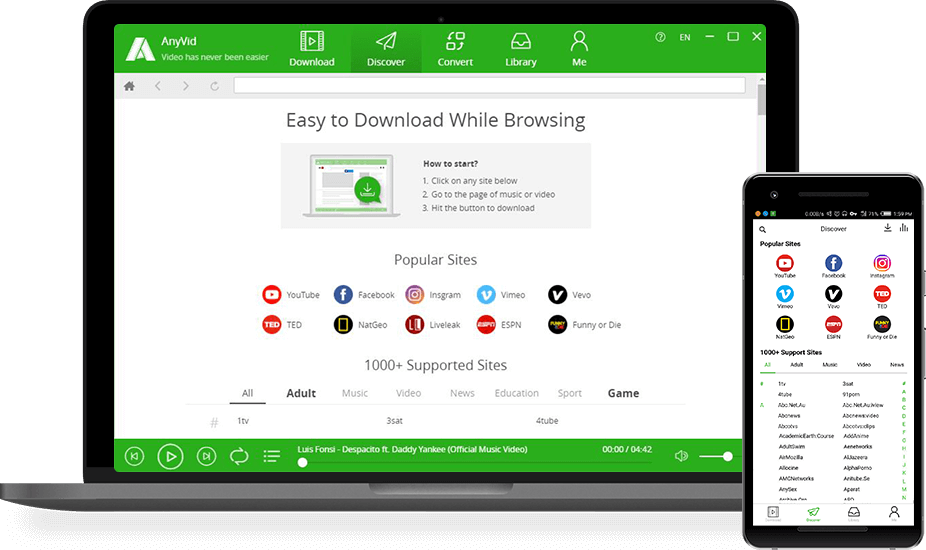 Now let's get down to business – download private Facebook videos.
In the following, I will show you how to get private Facebook videos with AnyVid for Android, though the use on other devices is similar.
What's amazing is that you can directly download the private video via the in-app Discover section.
You can visit Facebook here. Discover is a goldmine that has hundreds of built-in sites so that you don't bother to search for a Facebook video on a web browser.
Follow me for the steps.
1. Choose Facebook in Discover. Log into Facebook as usual.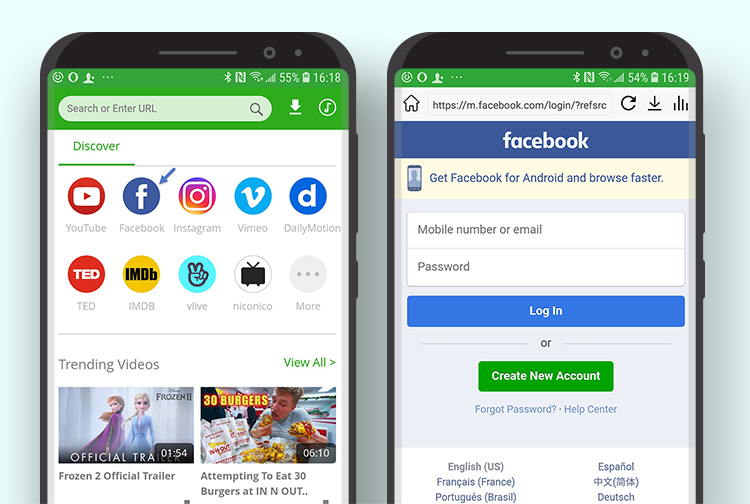 2. Scroll down to find a private video you want. Tap on the three dots at the top right of the video, and choose "Save video" to add the video to your saved items.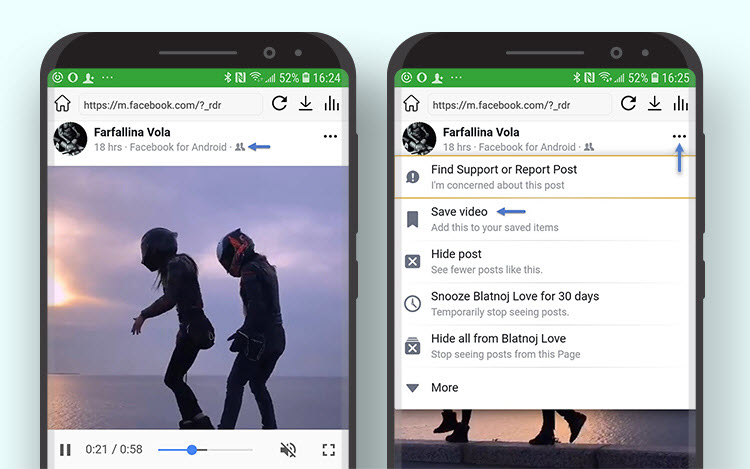 3. Scroll up to the top for the "Menu". Choose "Saved", and you'll find the saved item.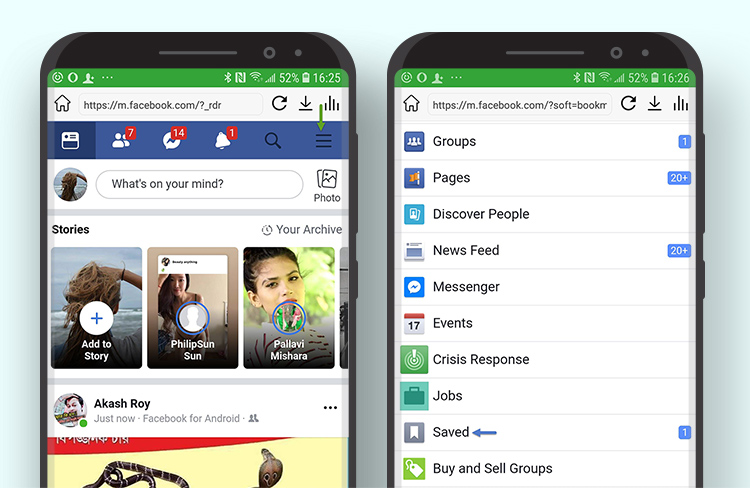 4. Hit the video to play. Tap on the green Download button at the bottom right.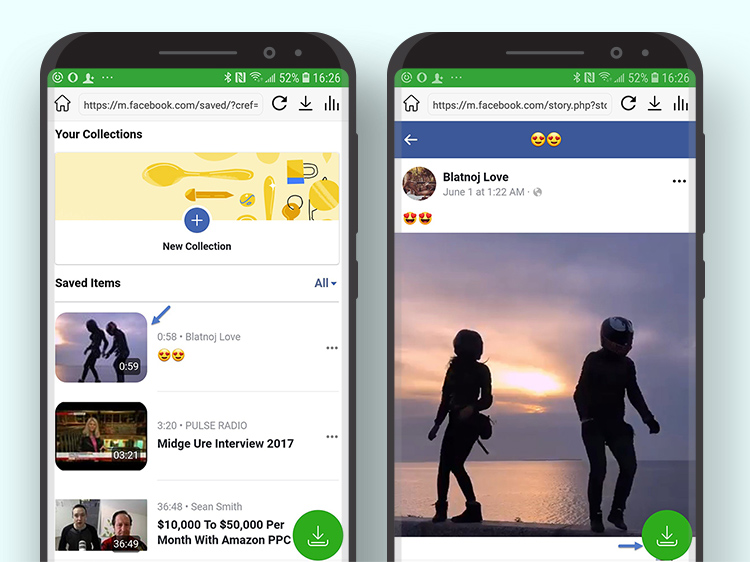 The app starts to fetch the video link. A few seconds later, a window that shows several quality options pops up. Tap on the "Download" button to get the private Facebook video. Usually, the download completes quickly. After that, check the downloaded video in the Library > Video of the app.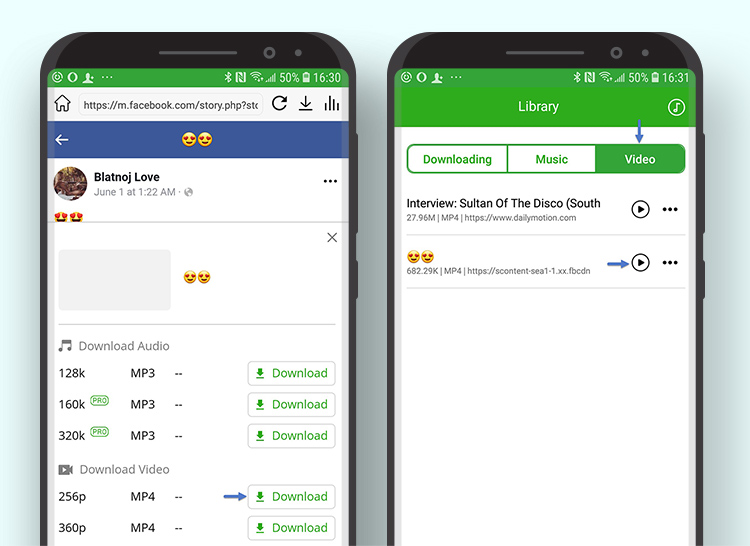 ---
Alternatively, you can also find a private Facebook video on an Android browser, and copy the URL to AnyVid.
It's your turn to test it out, because the steps are similar.
Remember to let us know which method you prefer in the Comments below.
Download private Facebook videos with a free online tool
---
AnyVid has a simplified online version called Facebook Video Downloader. The online tool also allows you to download private Facebook videos free.
Firstly, right-click on the private Facebook video. Choose "Show video URL" and copy the URL.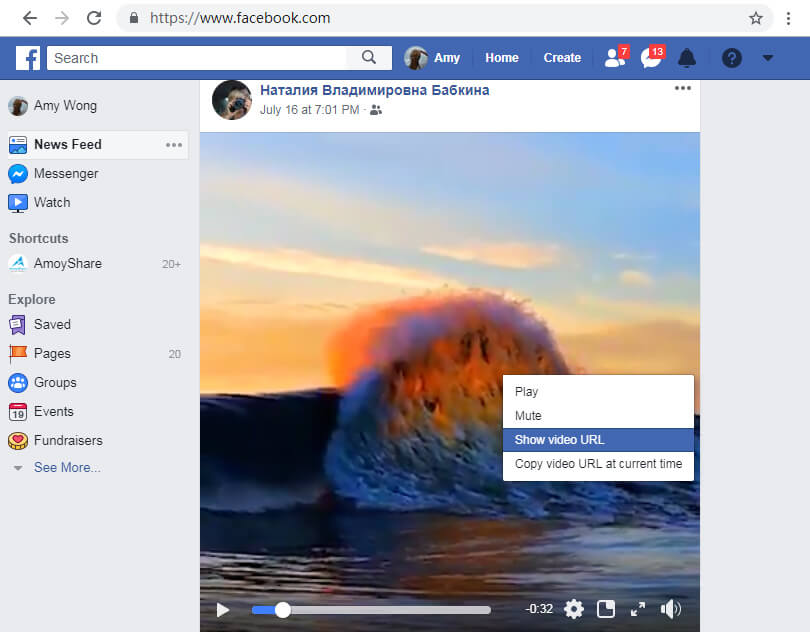 Secondly, open a web browser to visit the online tool. Paste URL to the search box. Click on the "MP4" button to preview the video. Choose "Download" from the three dots. The download speed is fast – only a few seconds.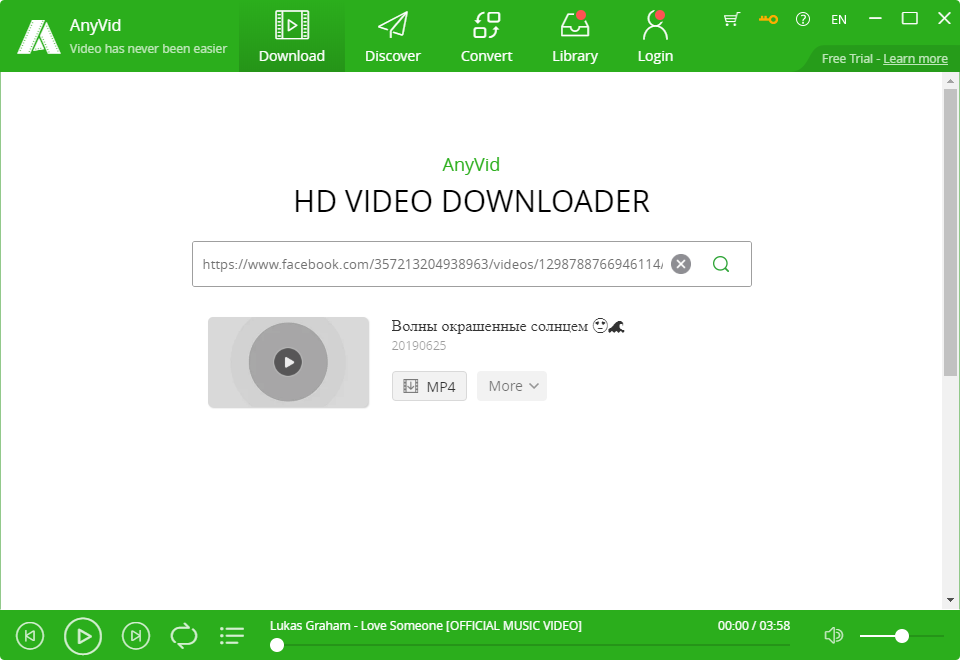 ---
To sum up, I'd like to restate the hallmarks of the app and online tool.
If you want a free tool to download private Facebook videos without software, AmoyShare Facebook Video Downloader is the one for you. Private Facebook videos can be downloaded without registration. This is a benefit for privacy-conscious users.
In comparison, AnyVid allows you to get private FB videos with a smart button. If you pay for a membership, you will have more format options and more sites except Facebook to download videos.
Whichever you use, it is free from ads and plugins. This is the common feature.
So, feel free to try them out now.
Luna Davies has been a technology writer for the last seven years, which covers mobile, Internet service, social media, and the good and bad of tech.