#1 YouTube Ripper - Rip Audio & Video from YouTube
Last updated: Jul 30, 2019
Rip YouTube video to MP3 or MP4:
AmoyShare
YouTube Downloader
or
Download YouTube on PC/Mac >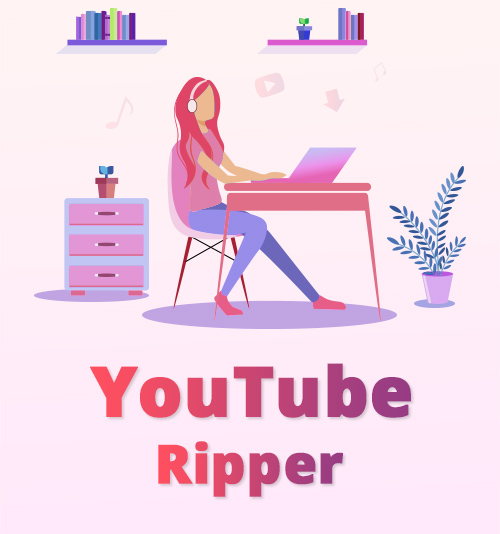 As the world's largest video-sharing community, YouTube brings us a lot of fun. But a stable connection is not always guaranteed in some places, such as plane, train, and metro.
That's why a YouTube ripper is a necessity for you to rip YouTube videos so that you can watch YouTube videos offline. Or at least, rip audio from YouTube, so you can enjoy music during a long journey.
In this article, you will meet an online YouTube ripper – Free YouTube Downloader, and a dedicated YouTube ripper app called AnyUTube. With these tools, you can:
Let's dive right into the guides.
Rip Audio from YouTube
---
Here, I want to show you how to rip MP3 from YouTube with the YouTube ripper online. Follow me for the steps below.
Step 1. Search for YouTube videos
The online tool offers 2 ways to search for YouTube videos. Firstly, you can enter some words about the video, such as an artist, song, album, and lyrics. Secondly, simply paste the video URL from YouTube.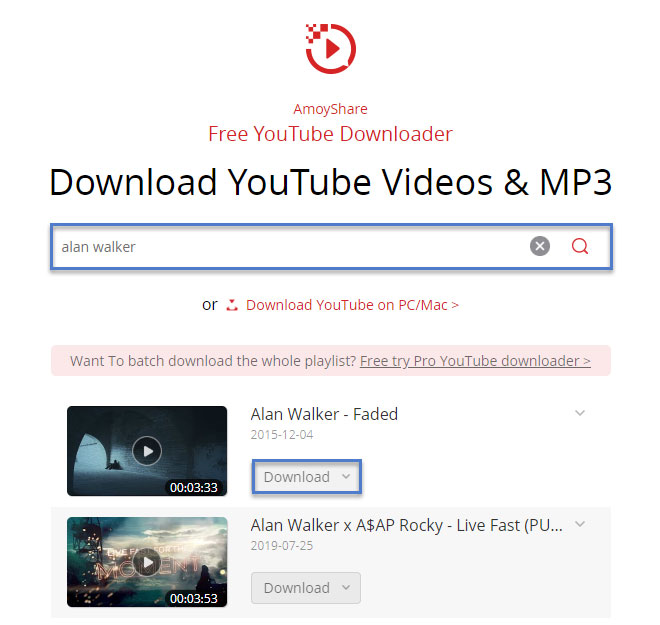 Step 2. Rip songs from YouTube
Once the results come out, decide on which video you need. Click on the button, and choose the free option.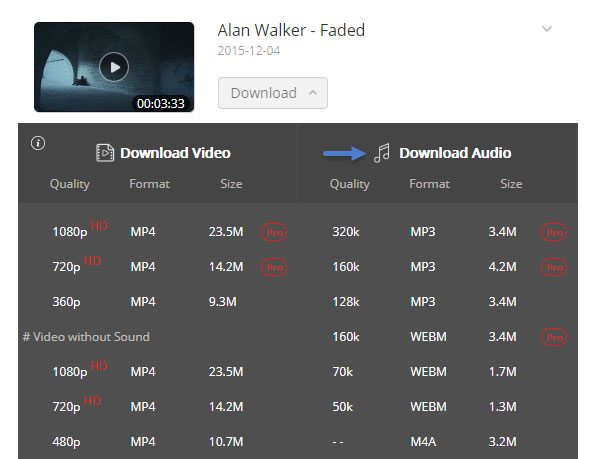 There you've got how to rip music from YouTube to MP3.
Now, let's move on to the next part - rip videos from YouTube.
How to Rip YouTube Video
---
The online tool is browser-based. That is, it fits all mobile browsers perfectly, and you can rip YouTube videos on a mobile device.
Let me show you how to rip YouTube video on an Android phone.
Firstly, I entered "I need more hours with you", the lyrics from Maroon 5's Girls Like You, and related music videos come out in the search results.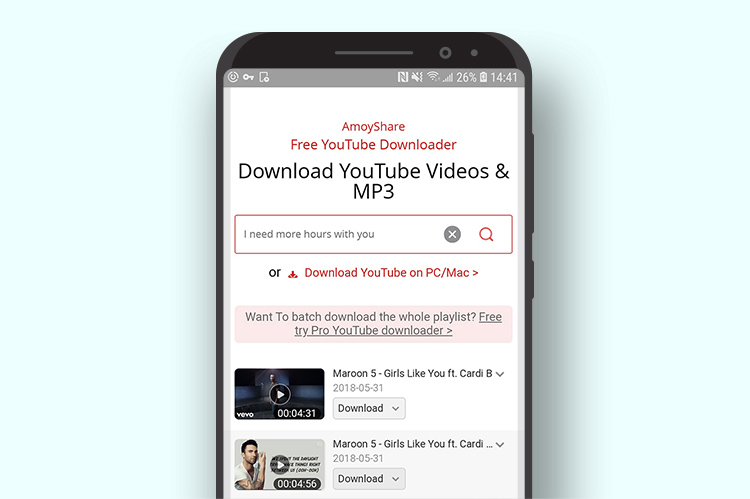 Hit the button of the second video. Notice the quality options? Well, there is one free option for you to rip YouTube video to MP4.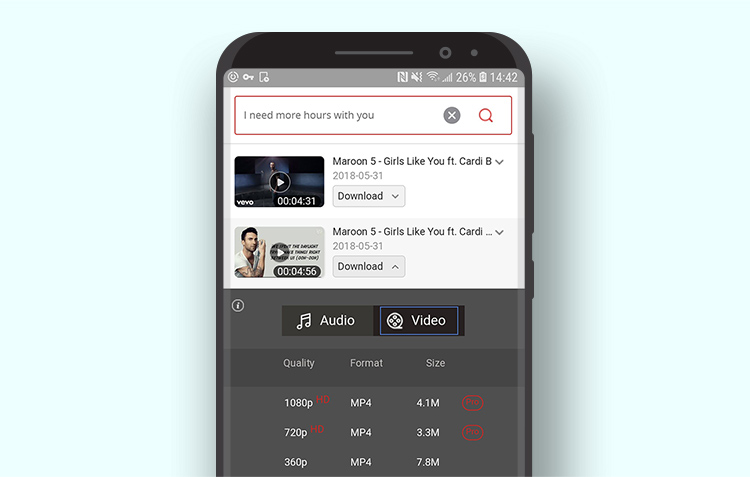 Tap on the free option, and you can preview the video. Hit from the three dots at the lower right of the preview page.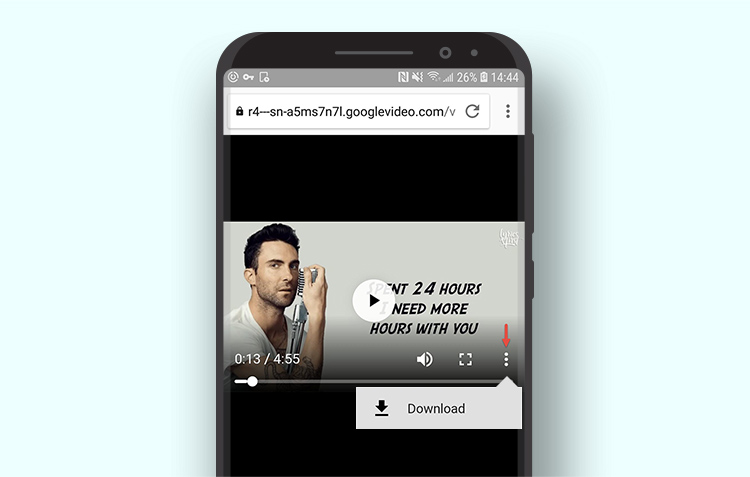 Insanely simple, right?
YouTube Ripper App for Windows, Mac, and Android
---
The online tool has a professional YouTube ripper app that is compatible with Windows, Mac, and Android.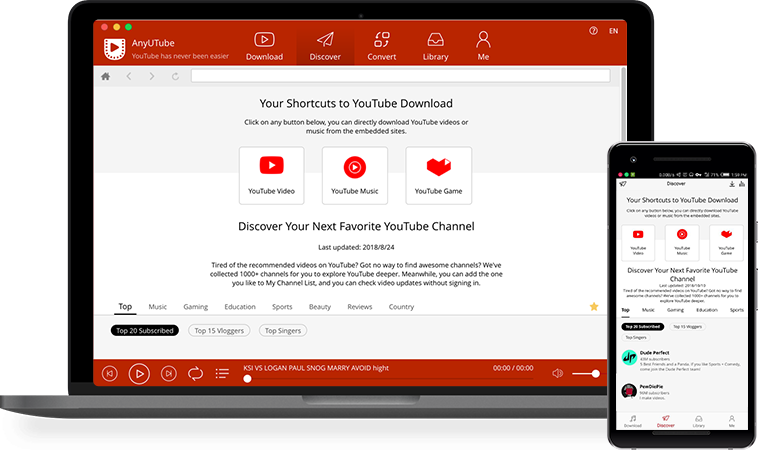 Besides the free option, the app has paid services, for example:
> Rip up to 600 YouTube videos in one go.
> Rip YouTube videos 1080p and audio 320k.
> Play music with a built-in player.
Take a look at how I rip multiple YouTube videos at a time on the YouTube ripper app for Windows.
Firstly, paste the URL of a YouTube playlist. All the tracks in this playlist will be shown in the search results.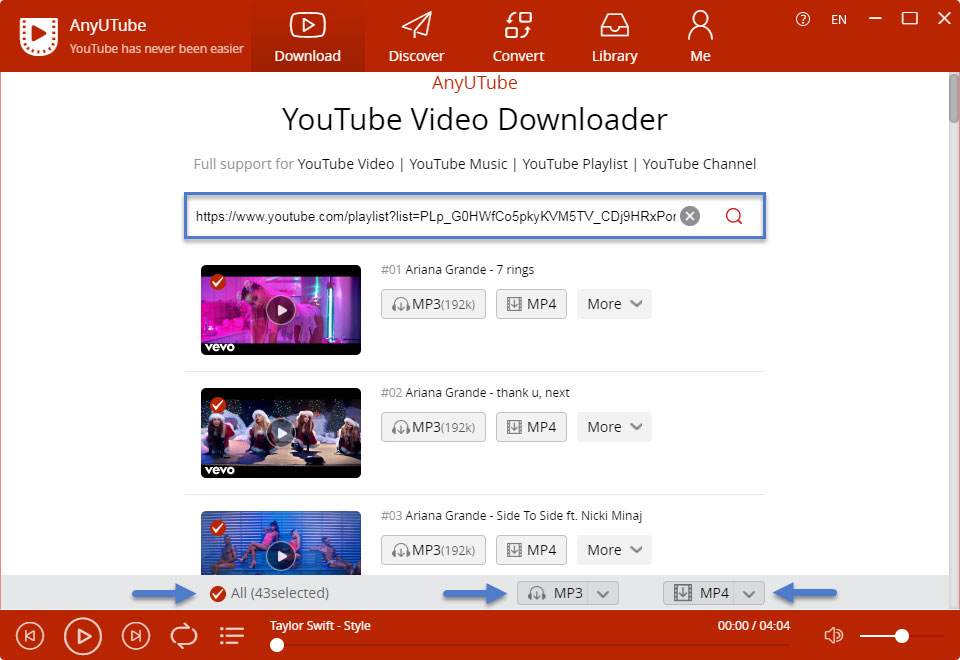 Secondly, choose "All" and click on the "MP3" or "MP4" button. The videos will be ripped in batch. If you want to exclude one or several videos from the playlist, simply uncheck the item.
You can also rip only one song from the playlist. Instead of ticking the circle at the left of "All", simply click on the format button to rip the song off YouTube. If you want other formats and quality options, click on "More".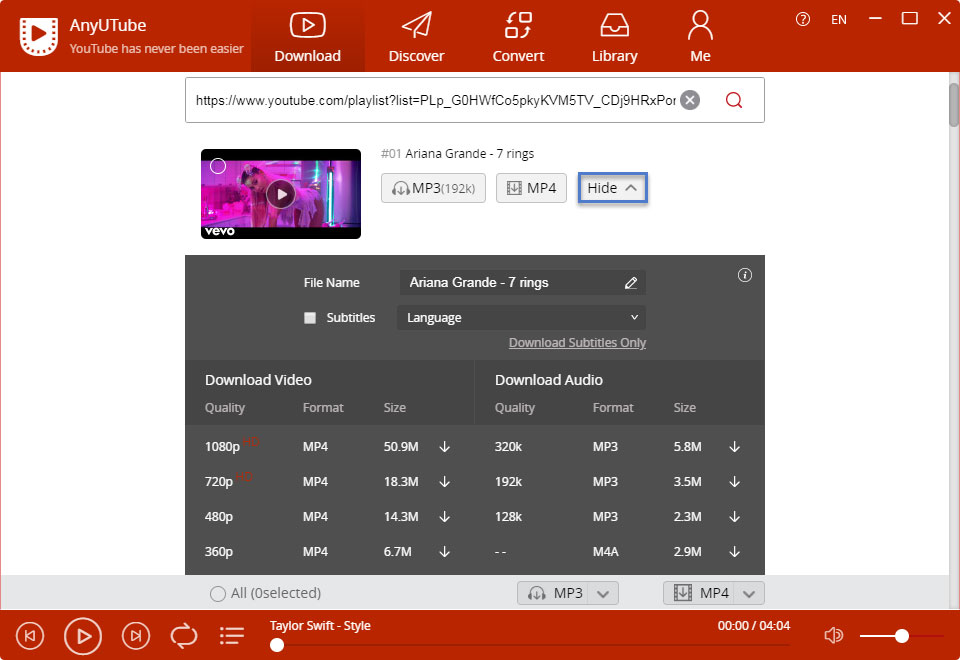 It's your turn to try all the features.
Please feel free to share how you think about the online tool and the YouTube ripper app. Thanks.
Luna Davies has been a technology writer for the last seven years, which covers mobile, Internet service, social media, and the good and bad of tech.